Even the best actors of our industry have made some really bad and inexcusable choices in the recent past while choosing the projects that they venture into. Some of the roles that these actors play are so dreadful that the viewers are left wondering what these actors were thinking when they decided to opt for them. The writers are also to be questioned for the lack of an impact in their characters because they didn't do justice to the characters while penning them down.
There are also characters which may not be badly conceived but the drama as a whole is such a disappointment that the actors end up losing interest themselves, as a result of this they give performances that are not at all satisfying. The directors play a huge role as well in making the actors understand their characters and also by ensuring that only the best scenes get finalized. A weak director who does not understand the characters is sure to play havoc with them.
Lack of detailing in all the characters is what has made them looking like a waste in a drama and it almost felt like if a little more homework was done on their characters & a little more consideration was given to their presence, they would've made a mark but due to the limitations may be in the dialogues or the direction, it failed to appeal to us.
I think that actors who have a huge fan following have a greater responsibility to think carefully before they decide to be part of a play. People have more expectations from popular actors and when their presence in a play does not ensure quality entertainment then their fans naturally feel led down. Actors, of course are humans too and they can make inappropriate choices so we are not judging their entire career on the basis of few bad choices but merely sharing our opinion about certain characters they played which were not up-to-the-mark. Whatever is being said is not intended as disrespect to the actor or their acting ability.
Here is a list of some of the worst roles played by some of the most talented actors in our industry.
Fawad Khan in Ashk and Numm
Yes, this guy tops the list because he has the most massive fan following and therefore Fawad Khan's presence in a play makes it a must-watch for many irrespective of who the director, writer or co-stars are!
Fawad Khan played the character of Rohail in drama serial Ashk. When Ashk went on air the expectations from Fawad Khan in particular were enormous because this was going to be his first play that was going on air after Hamsafar. Rohail was a mommy's boy who got drunk every chance he got!! I could not have imagined that we would see Fawad Khan doing all that he did in Ashk. The scenes in which he got drunk were elaborate, unnecessary and totally uncalled for. Most of his fans could only wonder, how he could agree to doing all this on-screen. Rohail turned to Madiha for "consolation" when Zebu gave him a tough time but returned like he did nothing wrong when it suited him. Drama serial made us cry and laugh at the same time;)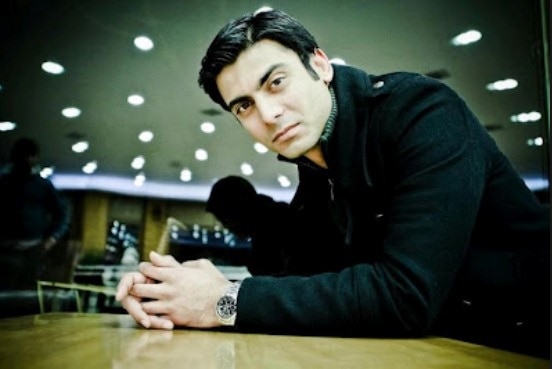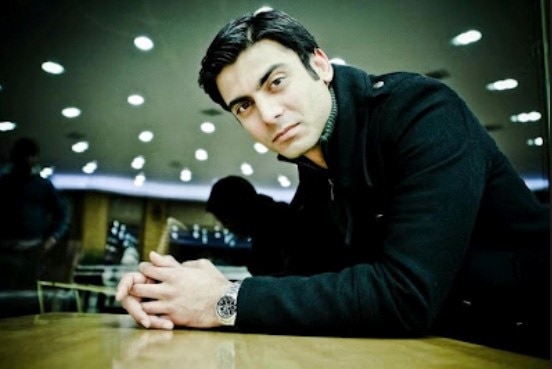 Fawad's character in Numm was equally disappointing and he definitely did not give his best performance in the play as well. The direction of the play was such that there was a lot of confusion regarding Wali Bakht's true feelings about both the women in his life. People were led to believe he had feelings for Mahjabeen at one point but later on the viewers found out that he only respected her because she had been like a mother to him. Fawad Khan looked bored and disinterested in many scenes as if he knew only too well that he had made a bad decision by being part of the show.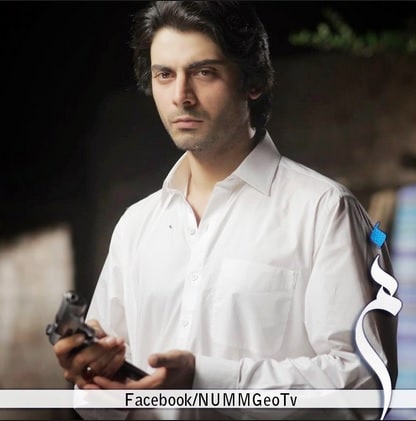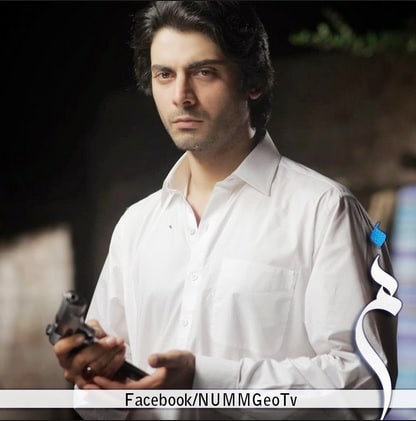 In both these cases, the dramas as a whole, the character Fawad khan played and the acting too was nothing worth raving about. The most interesting and ironic bit is that people watched both these shows solely because of Fawad Khan otherwise they had no substance whatsoever. Now that's what I call star power!!
Syra Yusef in Darmiyan
I must say that after watching Mera Naseeb, Bilquees Kaur, Tanhaiyaan Naye Silsilay and Coke Studio I was fully convinced that this young girl could not go wrong. She nailed each and every character she played. All of these dramas were perfect entertainment packages and the roles Syra played in these plays were entirely different from each other. I am a huge fan of Syra because she is talented, versatile, very cute, stylish and wise!!
I was impatiently waiting for Syra's next serial when TNS ended and it took long enough to go on air. The only reason I started watching drama serial Darmiyan was because of Syra Yusef although it had stars like Adnan Siddiqui and Sania Saeed.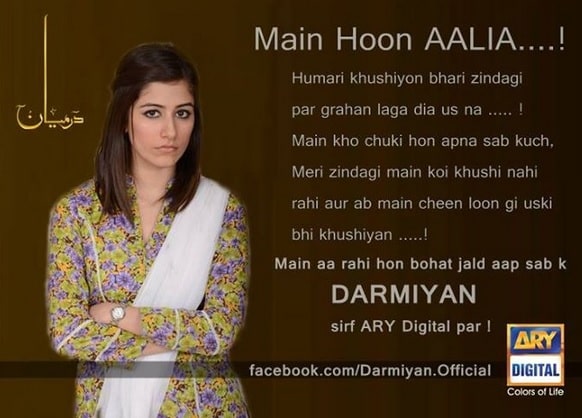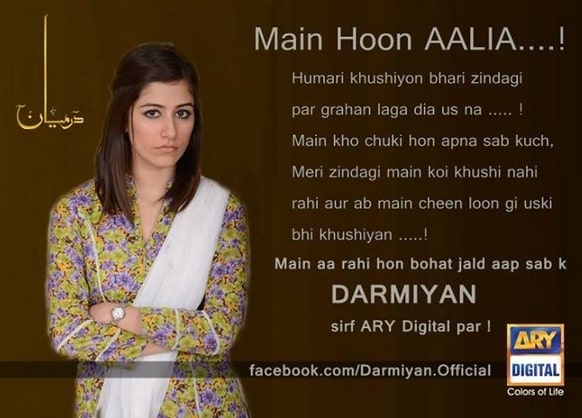 Syra played the role of Aaliya; a seemingly sweet girl with loads of bitterness in her heart. I really did not mind watching Syra in a negative role, I was actually looking forward to it but her character had no depth and her acting completely failed to impress at times. The tactics Aaliya used to destroy Raheel and Nida's house were truly inappropriate to say the least. I found it difficult to sit through Darmiyan starting from the first episode and Syra Yusef who was the main attraction failed to entice me because she did not give her best performance in the play and the character she played was anything but impressive
Mehreen Raheel in Mastana Mahi:
I am sorry to say but Aaleen didn't come across as Mastana Mahi in fact she won the title of Mastani Sautan by the end of the drama. I liked her character for the positivity it had when the drama began & thought she was child-like yet loveable & her exuberance was refreshing to see but later on she became this person who had no idea of what she wanted to do with her life whatsoever. Aaleen was always making hasty decisions & nothing about her character made sense.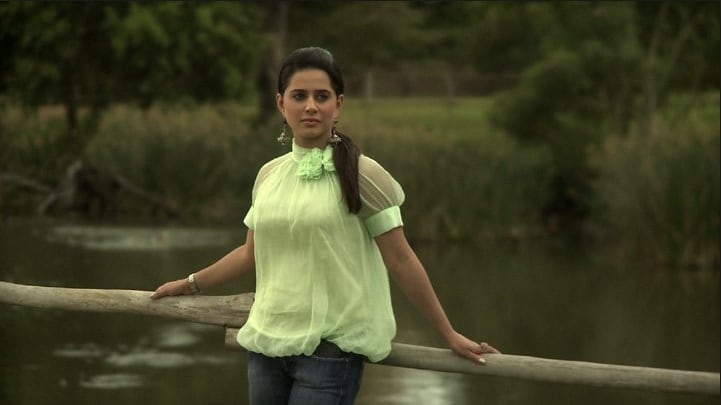 Mehreen Raheel acted really well in the drama but I failed to feel anything for her character. Taking her as a main lead of the drama, I think her character failed big time because despite the mountains of hardships she had to endure, I couldn't even feel an ounce of sympathy for her because her character started at a good note but took the road downhill with the passage of drama. A girl who believed in positive approach towards life in the end started planning how to harm her sautan who was bearing a child within her was an evidence of poorly scripted character. So much more could've been done with Aaleen because she was a wife of the town's politician so she could've involved herself in the progress of the ladies of that town but instead she wasted herself in gruesome family politics, which was disappointing.
Sanam Jung in Mohabbat Subha Ka Sitara Hai
Yes, we know this is only Sanam Jung's second play and we should not be too harsh. Well, I have to hand it to this girl; she came, she saw and she conquered. She conquered our hearts and the television screens with her charming looks and superb acting when she played Silla in Dil-e-Muzter. It was plain to see that MD productions had big plans for this girl when we saw her hosting talk shows on Hum TV. Playing a lead not once but twice in two big projects is nothing short of a feat for someone new but unfortunately Sanam's role as Romaissa has failed to leave an impact on the viewers. It was quite evident from Sakina Samo's interview on UJP that she is a very strict director who wants everything the way she envisions it so I have to say that she is the one who is responsible for those lifeless expressions and the monotone dialogue delivery. She should have been able to get a better performance out of Sanam Jung. Romaissa's character could have been evoked a lot of empathy if it was more relatable for the viewers and if the director and the actor playing the role would have breathed life into the character.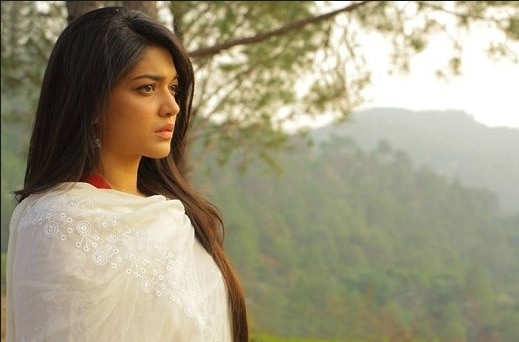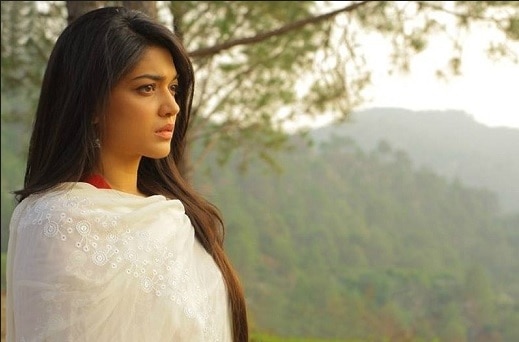 In Sanam's case, it has to be more of bad luck, the girl we all adored as Silla is being wasted playing the role of Romaissa.
Shakeel in Mujhe Khuda Pe Yakeen Hai:
Shakeel uncle played the role of the man of the family. It was actually his family that was going through the hard times as his son was accused of unfaithfulness by his niece, who later became a part of his family as well. Shakeel uncle no doubt came across as a man who was blinded by his rage for his son whom he actually thought very high of but then throughout the drama that's all there was to it. I actually expected more from his character because he was the leader of that family & it was his duty to make things right. Right from the beginning till the end, I hoped that he would actually get into the matter to find out what happened & would make things right but sadly & unfortunately, all that we saw him doing was crying, then shouting, then screaming, then panting, then fainting & then lying on his bed.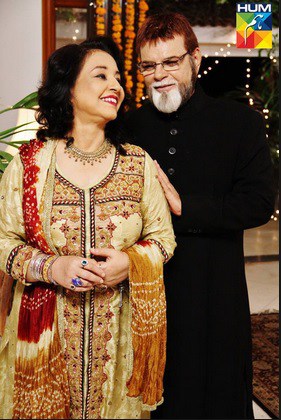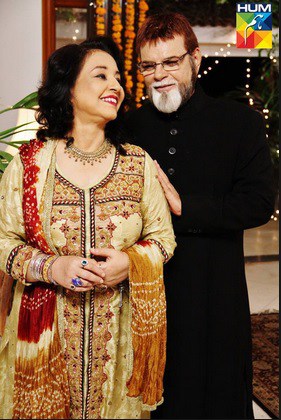 I think a little more depth should've been added to his character to make it possible for us to feel an ounce of emotion for a poor aged father who was crying buckets & for once it was shown that he took things seriously rather than just looking at his son like a pest, wishing to crush him under his feet, then it might've come across as a realistic character.
Ahsan Khan in Kabhi Kabhi:
Arez was one such character that I had high hopes with because in the beginning of the drama he came across as a person who would stand by the decisions he made & would take a stand for the person he promised to be there for but it was sad to see him becoming a typical male as he would not even utter a single word in front of his mother but would throw tantrums at his wife because he knew that's where he could show his manning abilities. I thought Arez was a person who wasn't egoistic but just because some hardships were thrown his way, he flipped faster than a coin & turned into this person who would pull a painful face making it obviously painful for us to watch him. I am sad to say after he found the job, I couldn't see his pain subside & for this I feel the writer had no pointers to begin with when she was conceiving of Arez's character.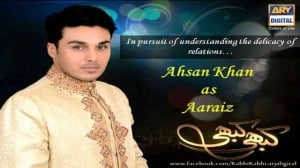 Amina Sheikh in Silvatein:
When the drama started I was totally into her character because I thought we'll get to see someone independent who was equally polite yet reasonably outspoken. The last thing I expected was to see Zeb become a saint to the point where it just was hard to swallow. The undying pain on her face, the stammering & the 'mai hi buri hoon' act got a little unreal. She did come across as someone who wanted to undo the complexes her sister had developed because of the treatment of Zeb. But I feel that could've been handled in some other way because when the drama began it was made to show that Zeb worked exactly on those lines where she could tackle her sister & manipulate her for her own benefit as she understood her nature pretty well. Initially Zeb was witty & spontaneous but as the story progressed, Zeb turned into this lifeless soul who hovered with one motive that she had nothing left in her life except to earn the apology of her half-mad sister.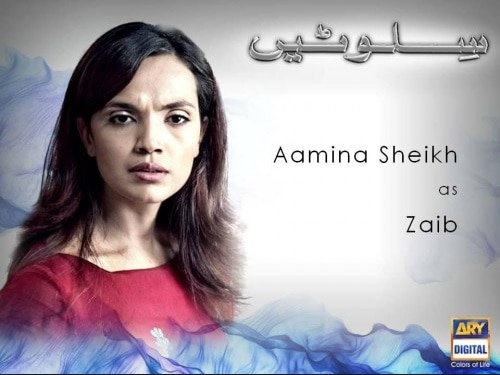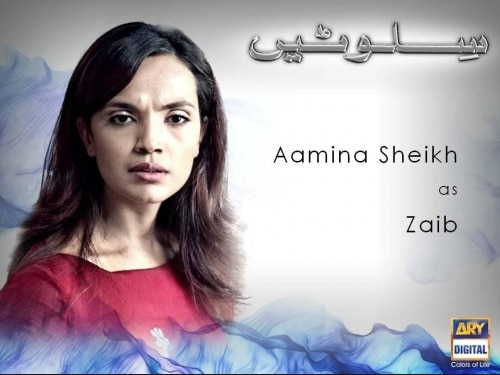 I loved the chemistry Zeb & Rayaan (Adeel Hussain) shared & I expected that she could work on her sister along with giving a consideration to her marital life but the way she got one dimensional was the last thing I wanted to see from her.
Irsa Ghazal in Kahi Unkahi:
In the beginning Saira Kamal came across as a lady who belonged to a very stable family & just because of her, her husband got the support of her family to proceed in life successfully. When the drama began I thought she was a gem of a person who was courteous towards others but knew how to voice her opinions. Unfortunately for her, as the drama progressed & their family started going through difficult phases because of their sons, I thought she grew numb & clueless. All that I could hear her say throughout the drama was 'ye tum kya keh rahay ho', 'iska kya matlab hai'? It was made to look like she had no idea what was going on in her own home & she was just there to complete the family picture.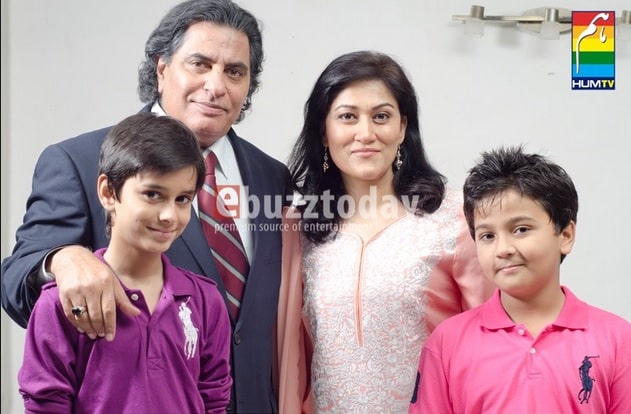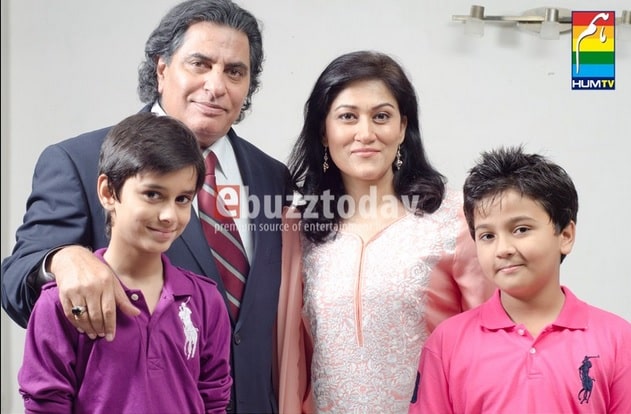 There were so many moments when I thought her say was necessary & might contribute in changing the situations but looked like she was absent from the scene even when she was present. I admired her for her personality & the elegance she embodied in the drama but her character grew out to be very weak.
Moomal Sheikh in Mujhe Khuda Pe Yakeen Hai:
Areeba; This girl had a huge responsibility of bringing her husband out of distress but it seemed like after she started living with him, she started to share the sheer fixation he had of his ex-fiancé too. She walked, talked & breathed Narmeen just like her husband. I thought after she got married, she would understand him & do everything possible to stand by him but her role had nothing to offer except for fury. All I saw Areeba does in the drama was to roam from one room to another & it seemed like she took it from her husband to sound repetitive.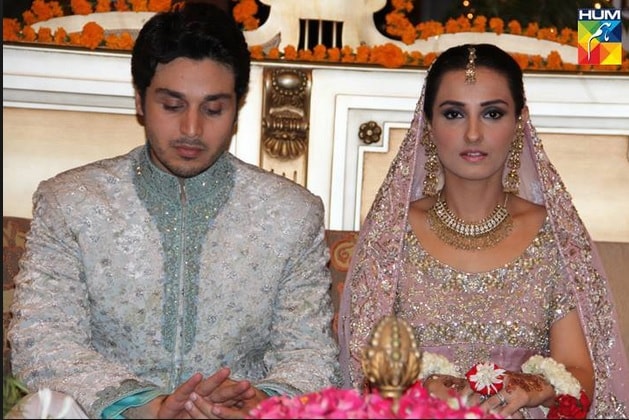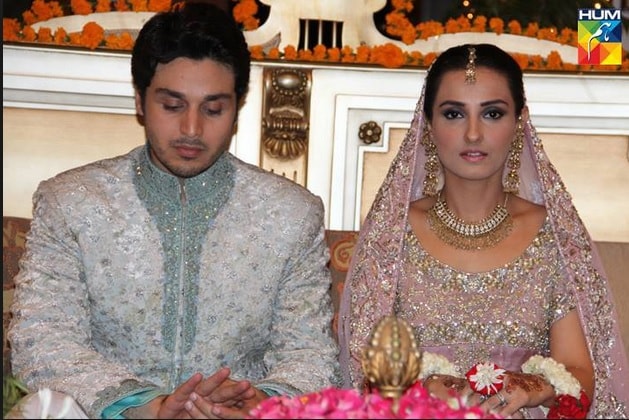 Though Moomal Sheikh did all she could to bring out the best in Areeba but I wasn't moved or touched by any of her self-proclaimed intelligent thoughts, none of it sadly made sense & it looked like she wasn't sure of she herself was doing in the drama because her husband wouldn't listen to her & she didn't know what she had to do apart from serving coffee & pakoras.
Mikaal Zulfikar in Mirat ul Uroos:
Hammad, who was an apple of his mother's eye & right hand of his father in the beginning of the drama ended up becoming a major disappointment as the drama moved on. I expected better from his character. No doubt this drama was women centric when it came to the characters but I feel Hashim's character still had something to offer in comparison to Hammad's. Not to forget Mikaal Zulfikaar's acting was a cherry on top in the count of disappointments. He was someone who had set an example of how to be the best in all aspects & how to give your 100% to all the relations but later in the drama all we saw him was getting involved in an argument with his wife & then quietly accepting his defeat by either surrendering or watching TV.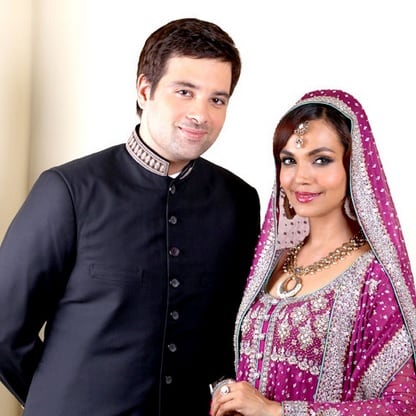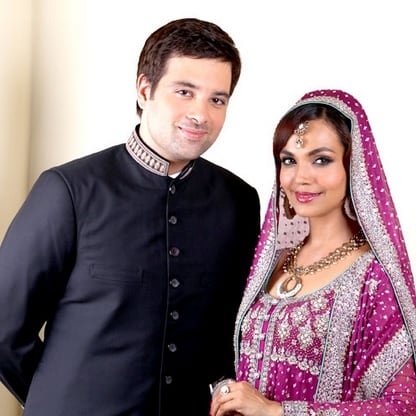 The way he blindsided his parents just because he was too busy pleasing his mismatched soul-mate should've been the last thing to show because he had all his rationalities left to be used for lecturing his brothers but when it came to his wife, nothing was ever said. His character got a bit more indigestible when just like any other weak person he got involved in an extramarital affair. I think to give his wife a reality check, something else could've been done with his character instead of just getting him hooked to someone else. It was sad to see the ladla becoming the most annoying person of the drama.
Sarwat Gillani in Mere Dard Ko Jo Zuban Miley
Sarwat Gillani is a phenomenal actress; she has a screen presence that make her characters stand out no matter what role she is playing. Not only that she has always played characters that were intelligently etched-out and well-conceived. She even managed to make the viewers fall in love with Zoya in Dil-e-Muzter only because she added the touches which that character needed to make it look more human and less villainous.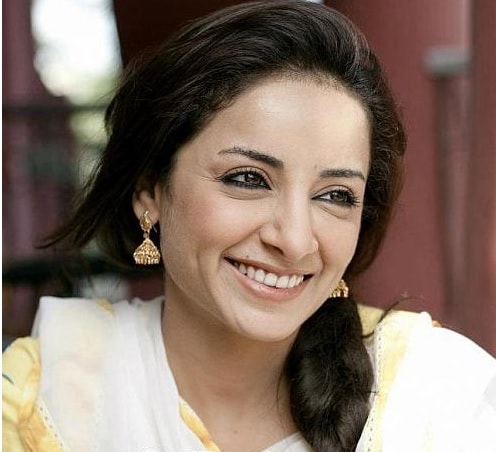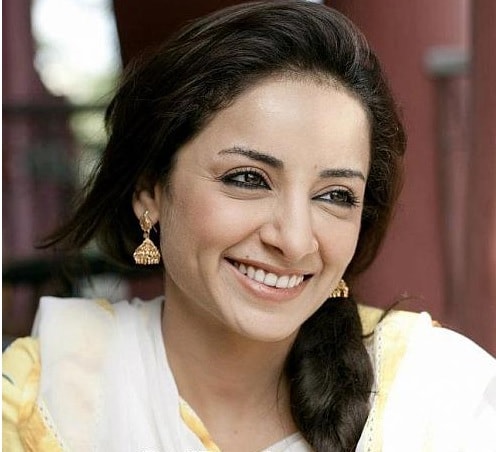 Whoever watched the play MDKJZM knows only too well why Amina was the worst role Sarwat Gillani played. She played it brilliantly, there is no arguing with that because we all fell in love with Amina's character at one point but the writer completely ruined everything when Amina decided to get involved with the villain!! This "twist" in the story wasn't ironic at all but just plain foolish. !! Amina was shown as a wise and sensitive girl when the show started. The viewers fell in love with the positivity in her character but gradually she turned into someone we were supposed to feel for because she got married to Urooj. The way Amina sidelined her husband and replaced him with business activities was nauseating. What Amina's character did proved that special people can never make good life partners and there is always a void in their partner's life irrespective how much they may have "loved" them and eventually a special person's life partner will turn to someone else!
What do you think about the list? How do you feel about all these characters? Don't forget to share your thoughts and feel free to add to the list. We would love to hear your views:)
Fatima Awan & Zahra Mirza.