When we think of makeup, there is one product which isn't restricted to one area and that is a highlighter. It can be used almost anywhere on the body. A good highlighter used in the right amount and in the right places can give your face a smooth, younger looking luminous look with a subtle gleam. Here is a guide and tips for you to know how and where to apply highlighter:
Textures and finish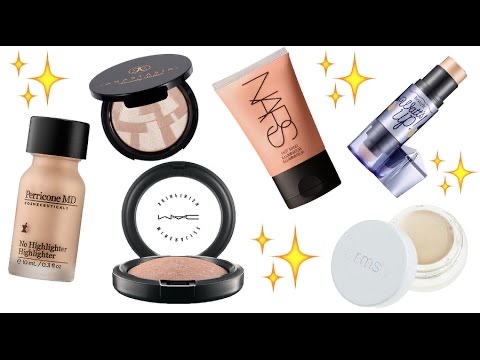 Before we start talking about the tips on how to do highlighter, it is important to know that there are three common textures that these are available in which include cream, powder, and liquid highlighters, all of which provide a slightly different finish. Cream and liquid highlighters often have a softer, more natural finish compared to a powder, which tends to be more dramatic and glowy.
Mix and match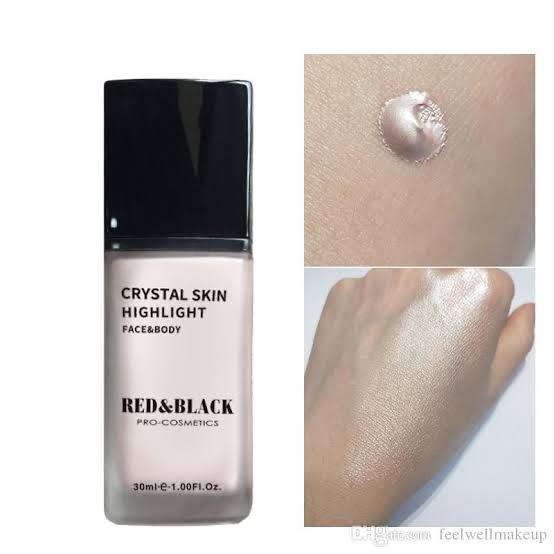 If you want lots of glow, you can layer cream or liquid highlighters with the powder highlighter for intensity. You can apply the product using either a fan brush, beauty blender or powder brush.
How to choose highlighter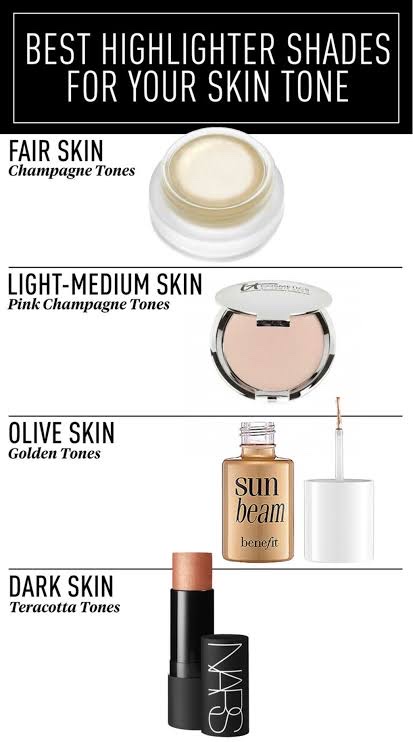 It is essential to choose a highlighter that compliments your skin tone. If you have fair skin, a pink-hued highlighter gives a rosy and pretty glow. For olive and deeper skin tones, golden and bronze shades look divine.
Mix highlighter into your foundation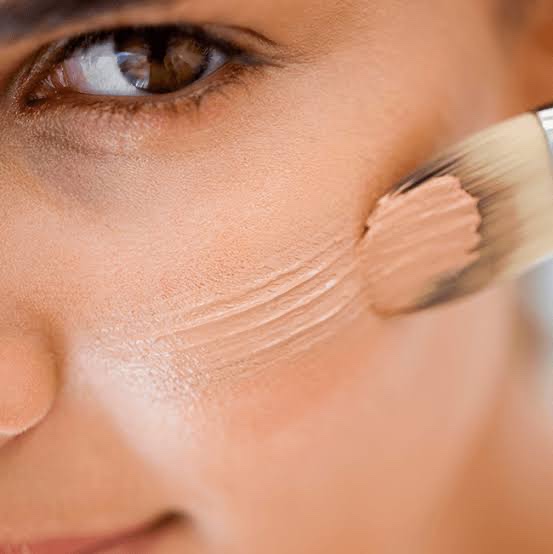 To take your foundation from a matte to dewy finish, mix in a little cream or liquid highlighter. This makes your skin look fresh and radiant. For this tip, you just have to add a few drops of liquid or cream highlighter and then blend it in with your foundation. Once it's blended completely, apply your foundation as usual. The look this gives feels like a natural skin glow.
Use highlighter to make your eyes look bigger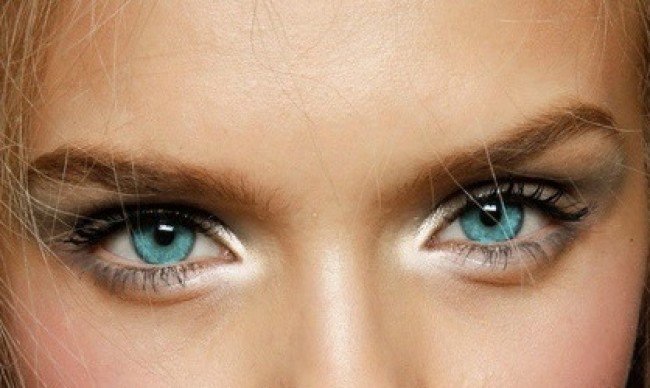 To instantly make your eye look bigger and more awake, apply a bright highlighter powder onto the inner corners of your eyes to open them up. You can use a golden or white shade for this. You can also add a little on the very center of the lid to make your eyes pop. Finally, apply highlighter to your brow bone, directly under the tail end of your brows to create the illusion of a lifted brow. Bright and shiny!
Use highlighter on your Cupid's bow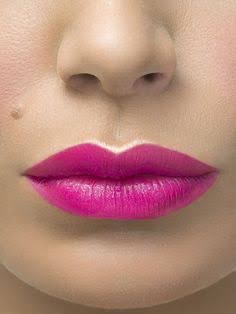 To make your lips look fuller, add a little shimmer to your cupid's bow. You can also add a little shimmer to your lower lip to make it appear pouty and fuller. It's all about having fun with highlighter.
Highlight your nose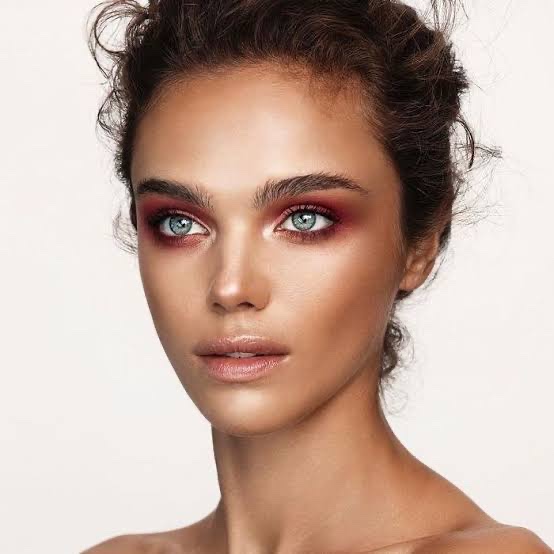 Yes you can use highlighter on your nose too. This makes your nose appear longer and thinner. Make sure to use only a small amount though!
Highlight other parts of the body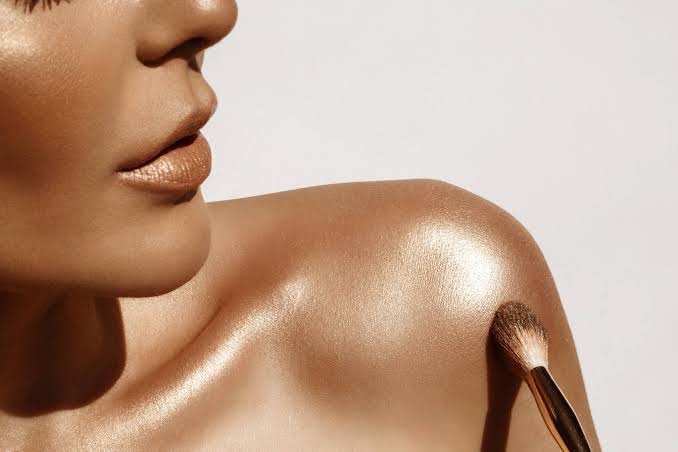 Highlighter is just have to have fun with. You can use it anywhere you desire. While some women wear dresses and off shoulder tops, they add highlighter in their moisturizers and wear it on their legs. Additionally, you can add highlighter to your collarbone and shoulders to bring attention to these areas.