Sana Javed is one of the leading actresses of Pakistan media industry. She has worked in a number of dramas. But the drama that gave her the kick that every actor thrive for was Khaani.
Sana Javed proved her prowess in drama serial Ruswai again in which she played a character of rape victim. Sana Javed is a true thespian who dresses up according to the demand of character. But in real life she is dapper, she is seen wearing stylish and beautiful dresses in her normal life.
Here we have selected 10 best dresses worn by Sana Javed. Let's have a look at our list:
Rosy Red Formal Dressy By Maryam Hussain
Sana Javed is looking fresh in this beautiful classic red on red embroidered dress by Maryam Hussain. The front slit is adding a lot to the beauty of this dress.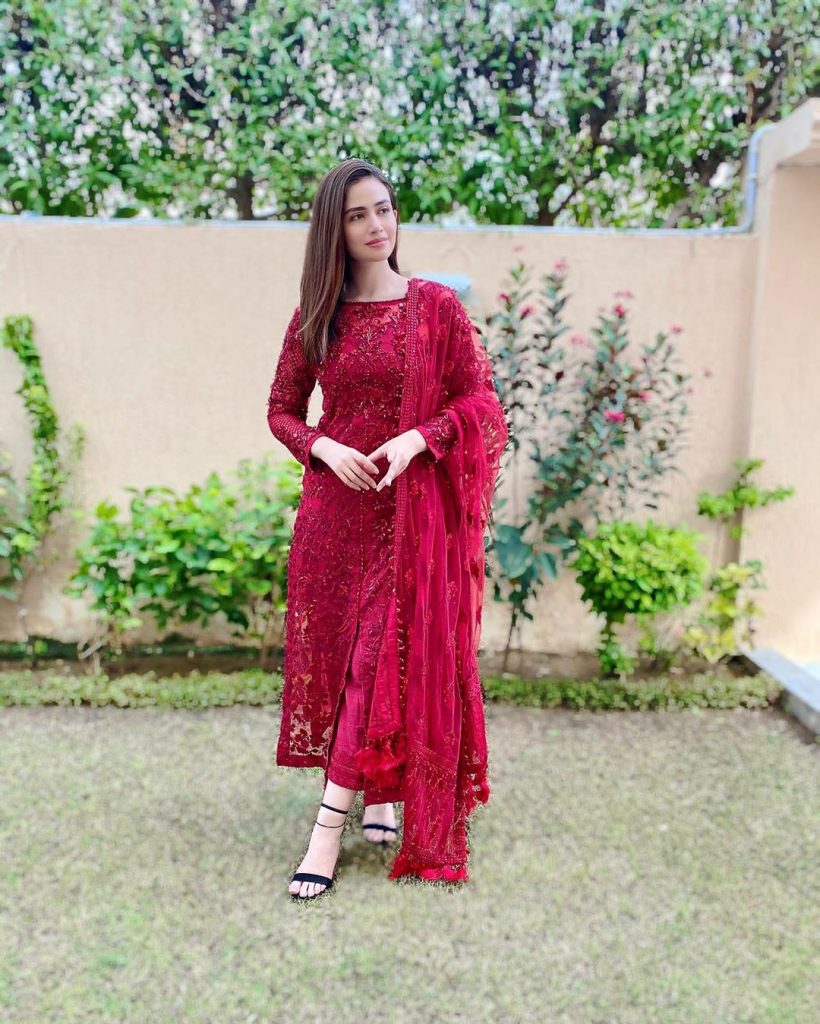 Royal Blue Ansab Jahangir Number
Sana Javed looked regal in this royal blue Ansab Jahangir number. It is a self printed royal blue plain long dress paired up with blue shawl adorned with bronze colored embroidery.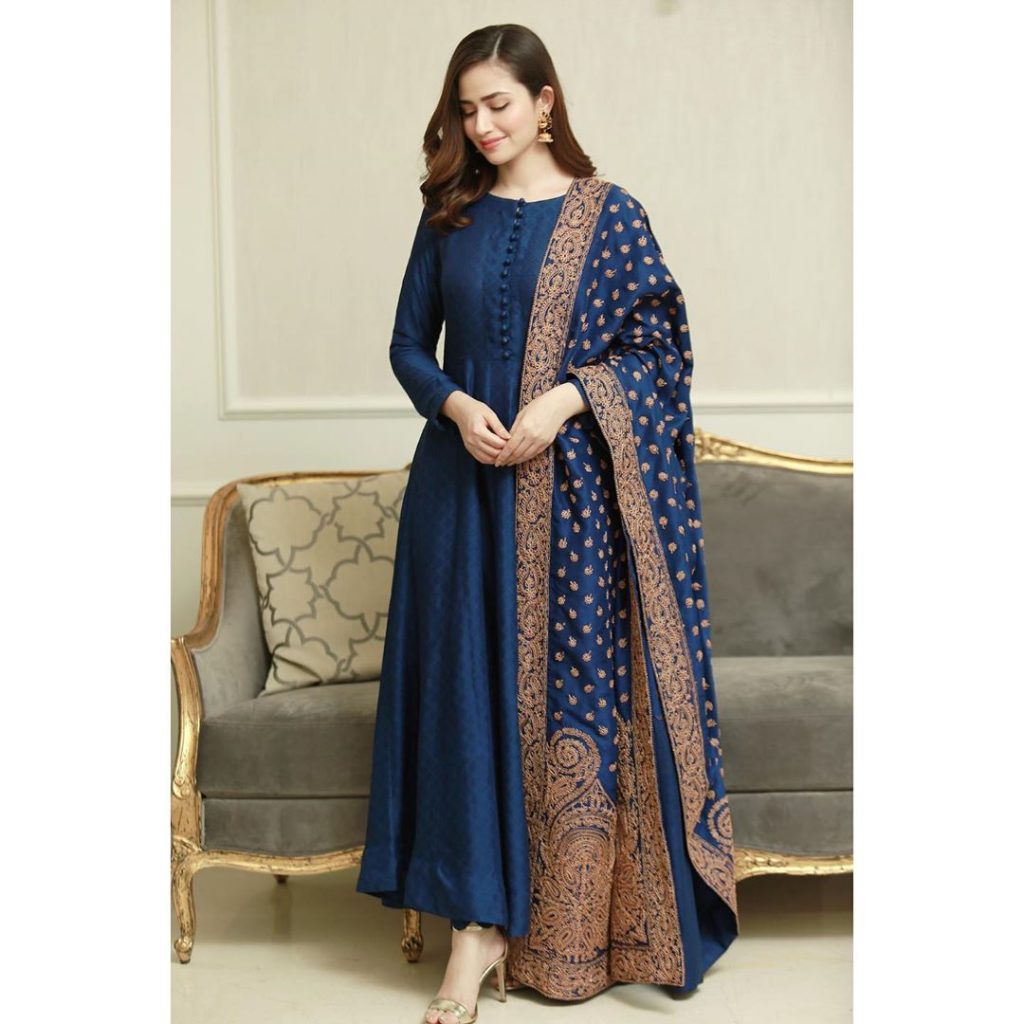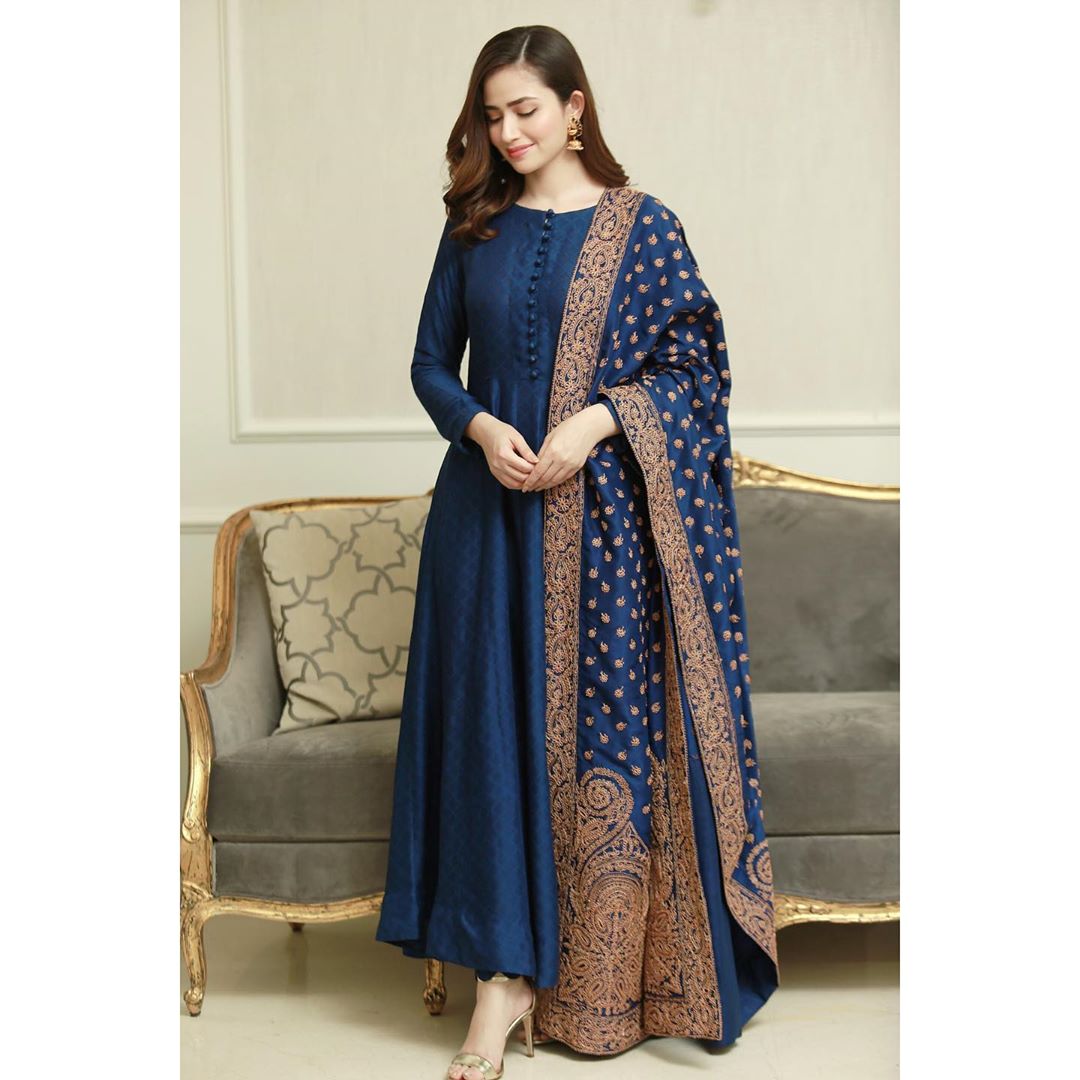 White Chikenkari Long Dress
Sana Javed looked absolutely stunning in this white chikenkari anarkali frock. She paired up the dress with plain white net dupatta with embroidered border.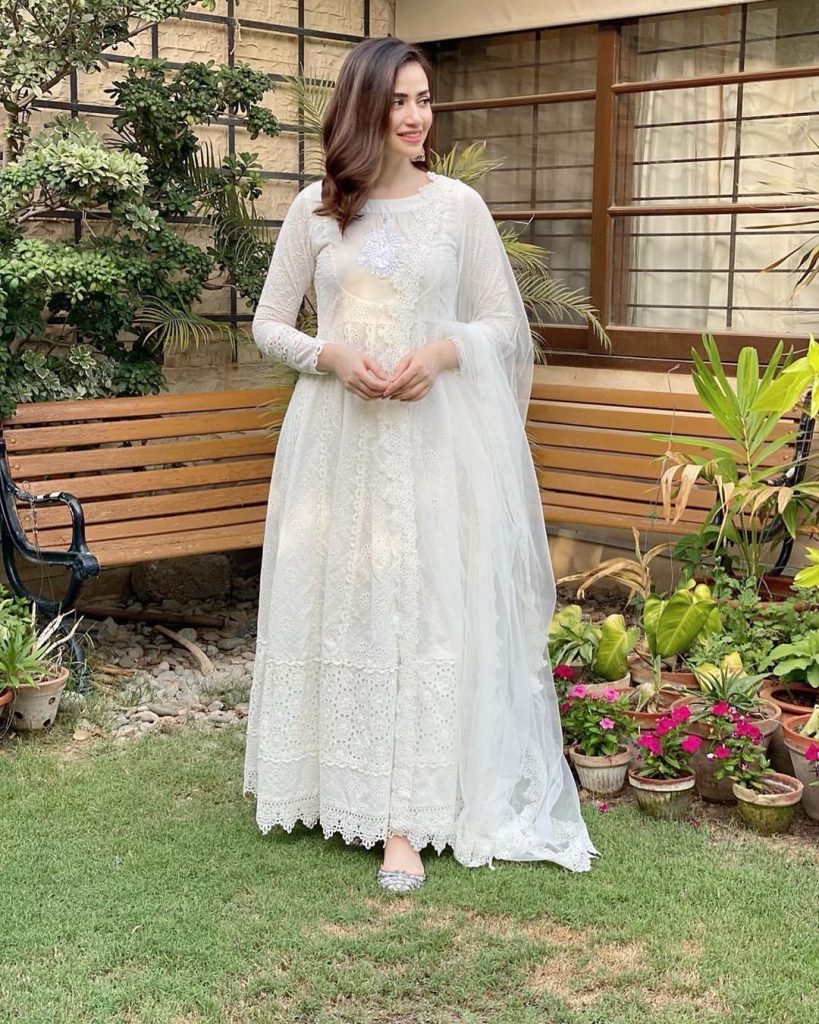 Mint Green Trouser And Shirt
Sana Javed looked absolute ethereal in this mint green silk trouser shirt with off white embroidery adding to the beauty of dress. The plain net duptta with white border complete the statement look of this dress.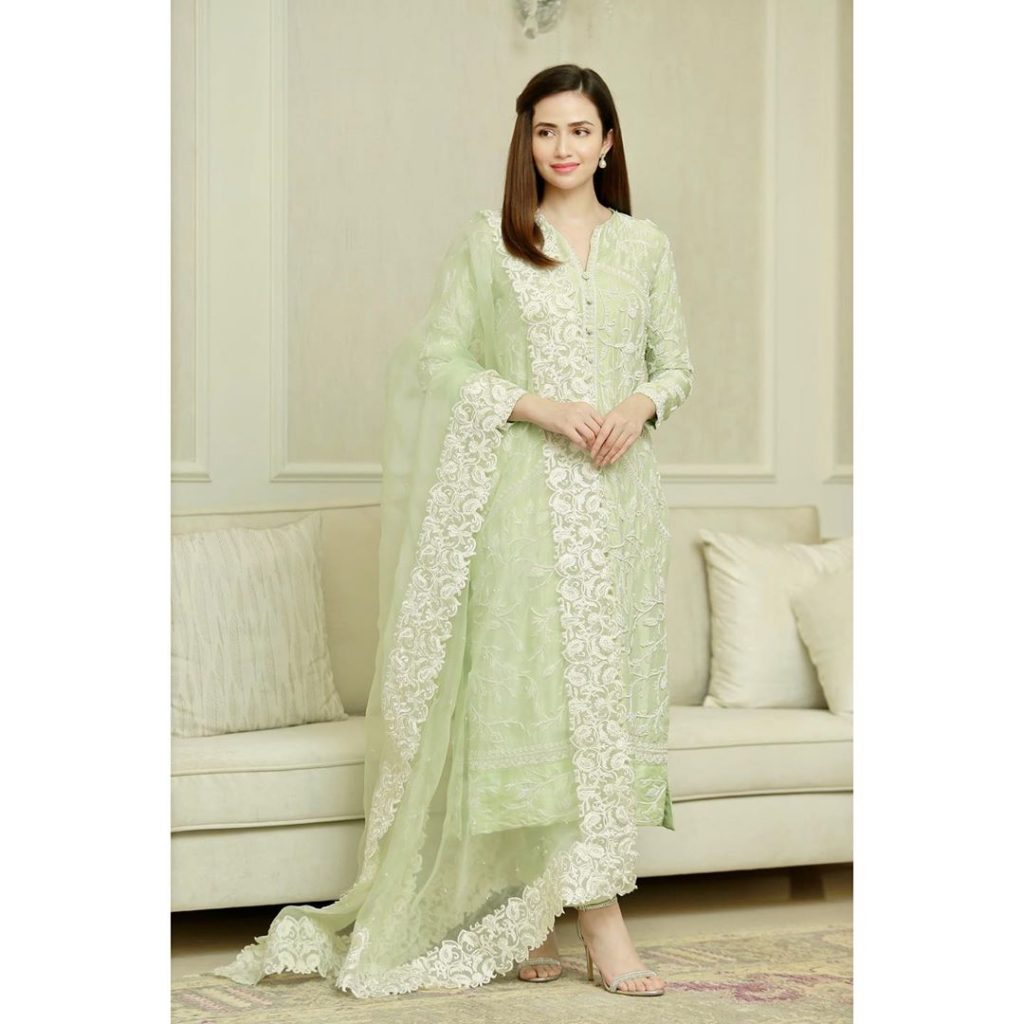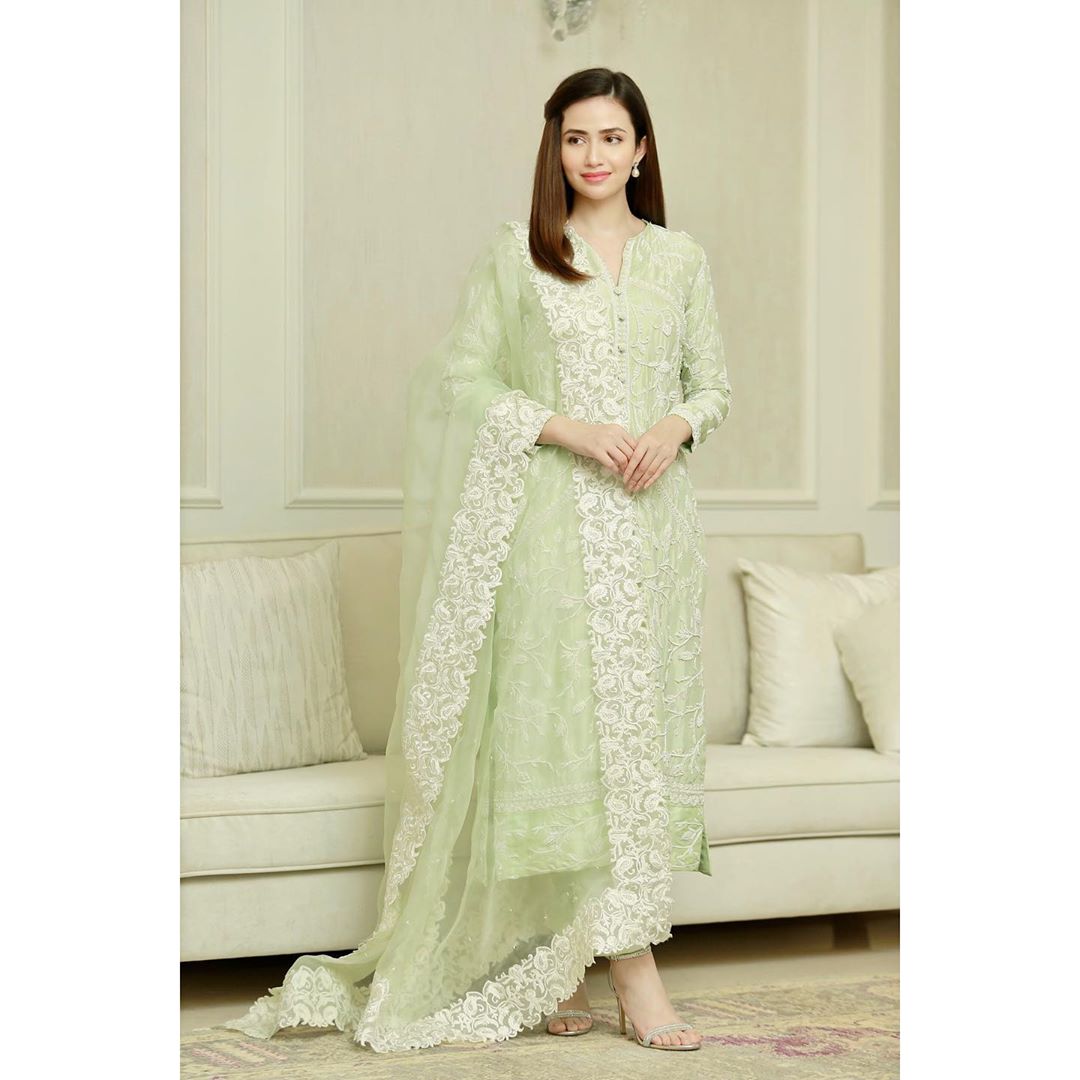 Majestic White With Pink Embroidery
Sana Javed looked like a dapper in this pure white silk dress. The beauty of this dress is the pink embroidery on the slits of this shirt and on the organza dupatta.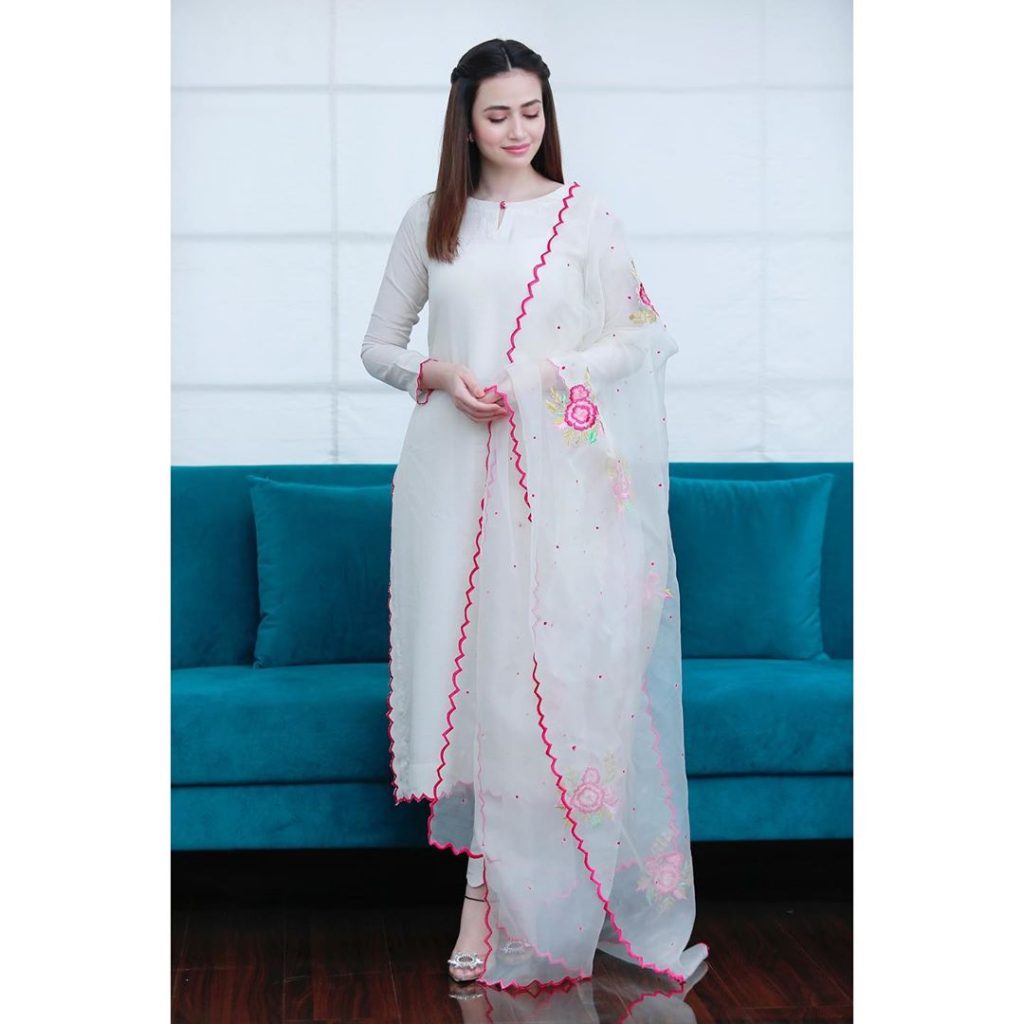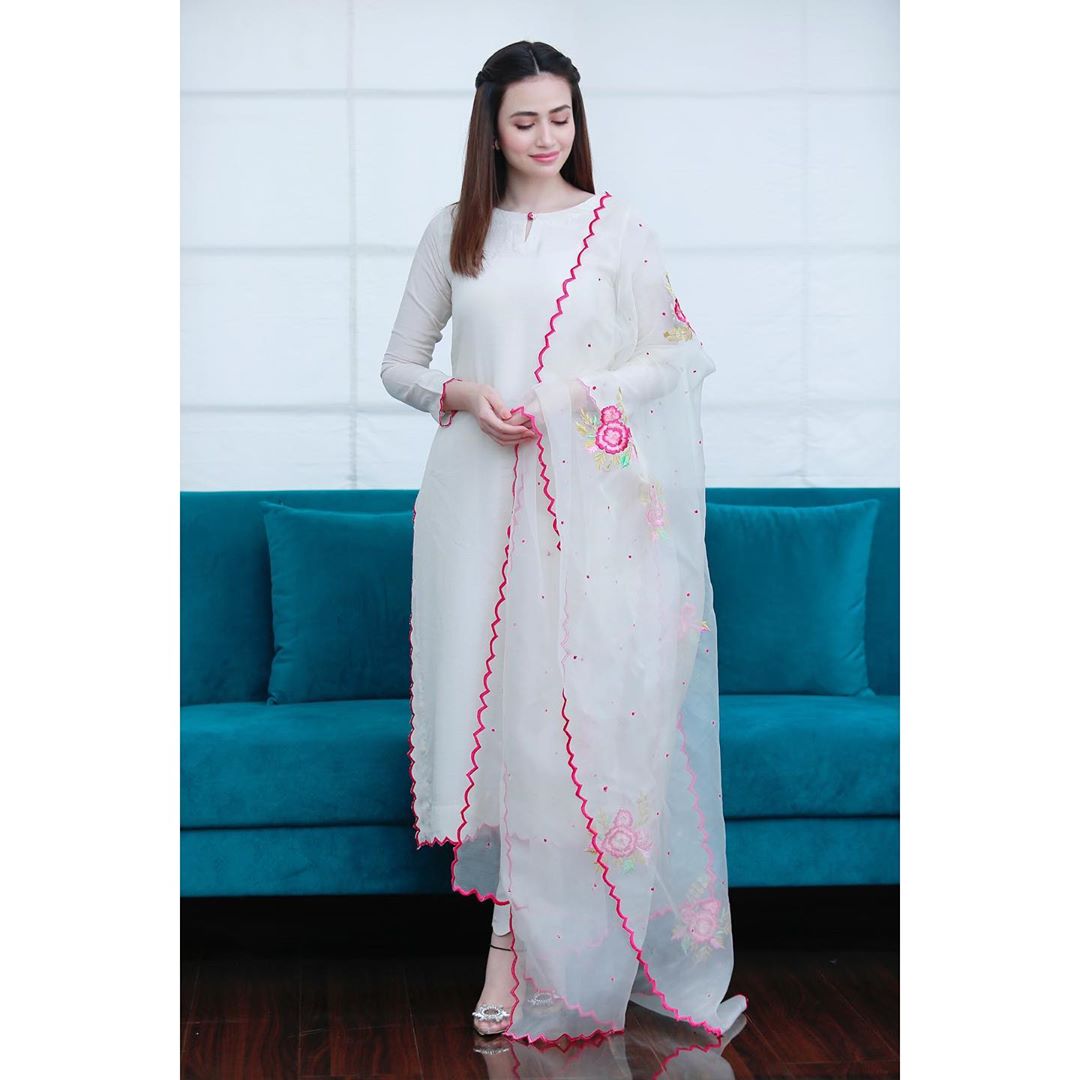 Tea Pink Printed Anarkali Frock
Sana Javed rocked this tea pink silk printed anarkali frock The plain organza matching dupatta gave a complete look to this dress.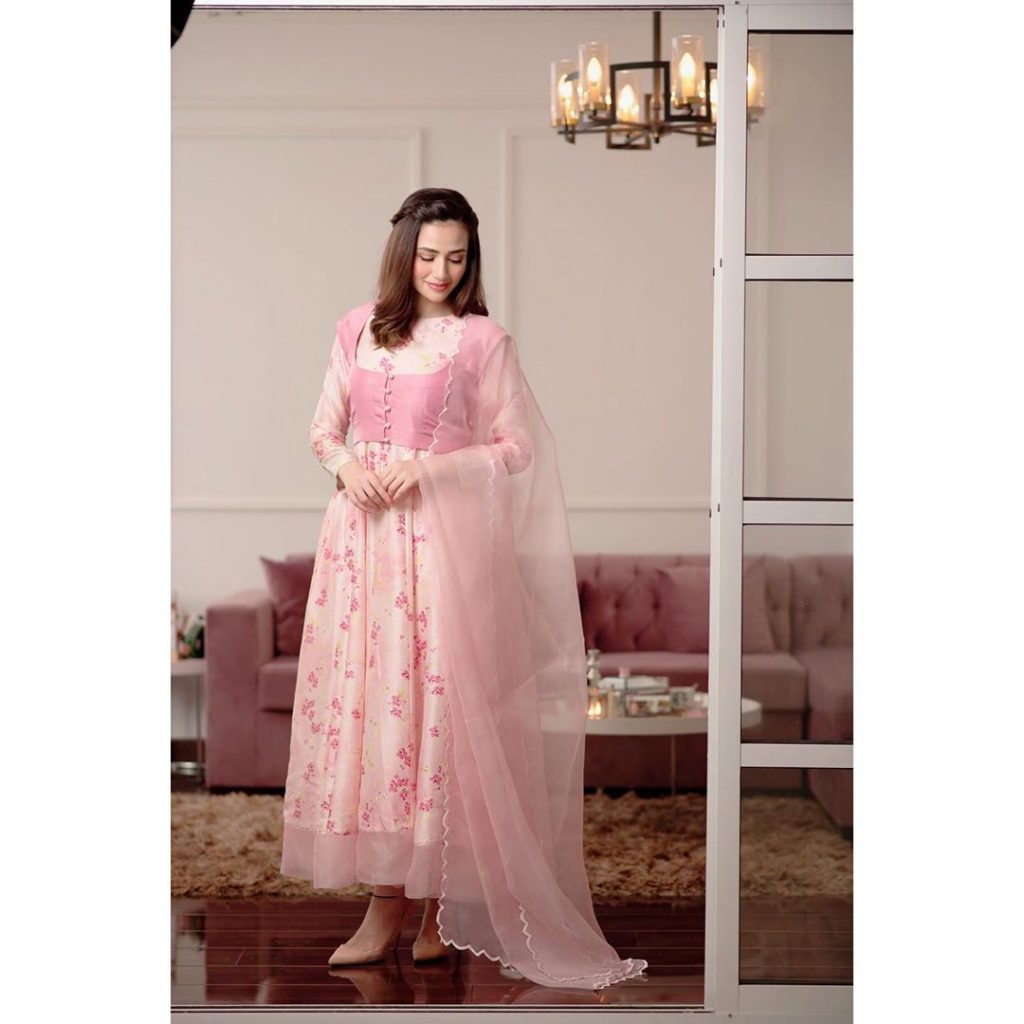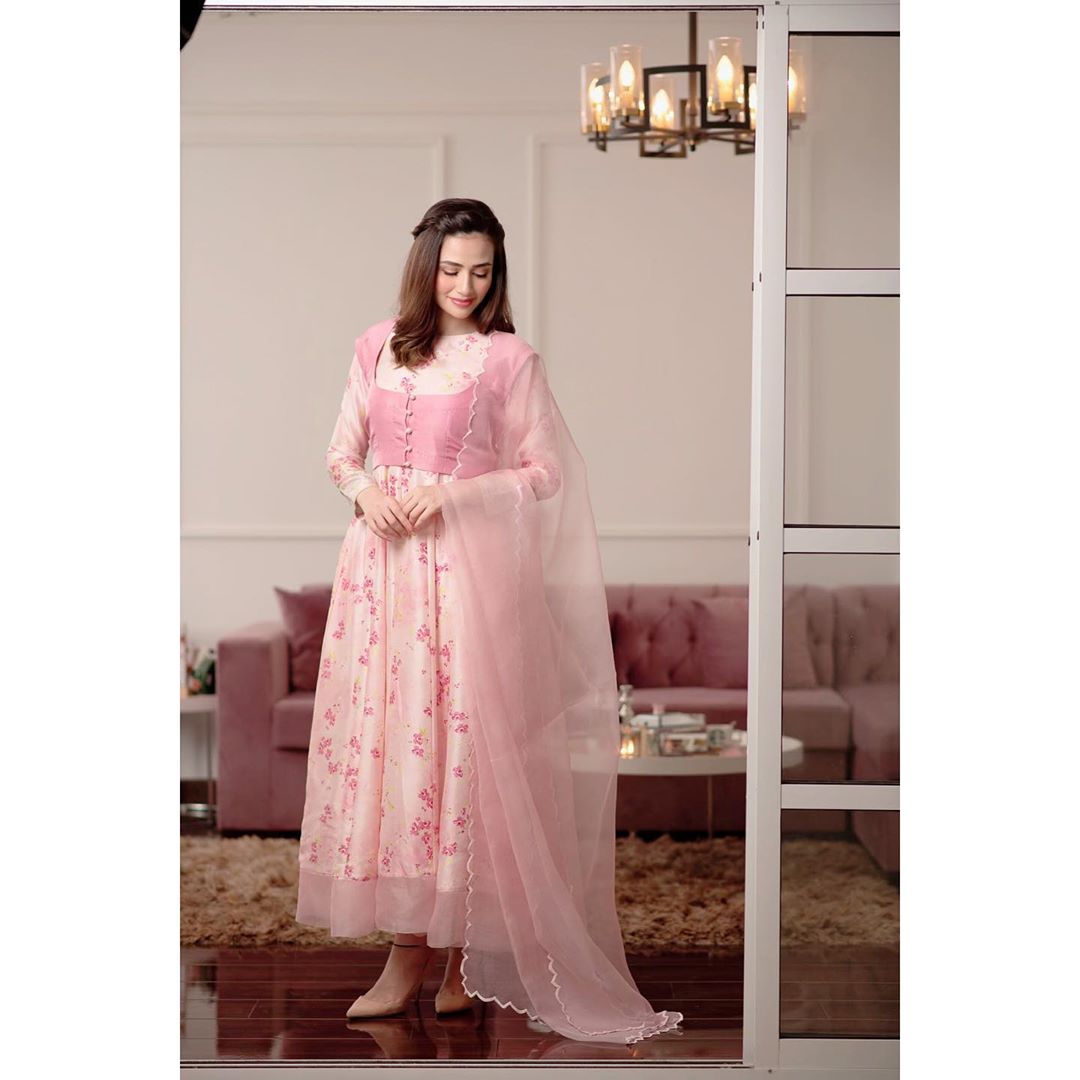 Stately Black dress by Nomi Ansari
Sana Javed wore this black long dress adorned with silver detailing on an award show. Sana Javed looked like a stunner in this bewildering dress.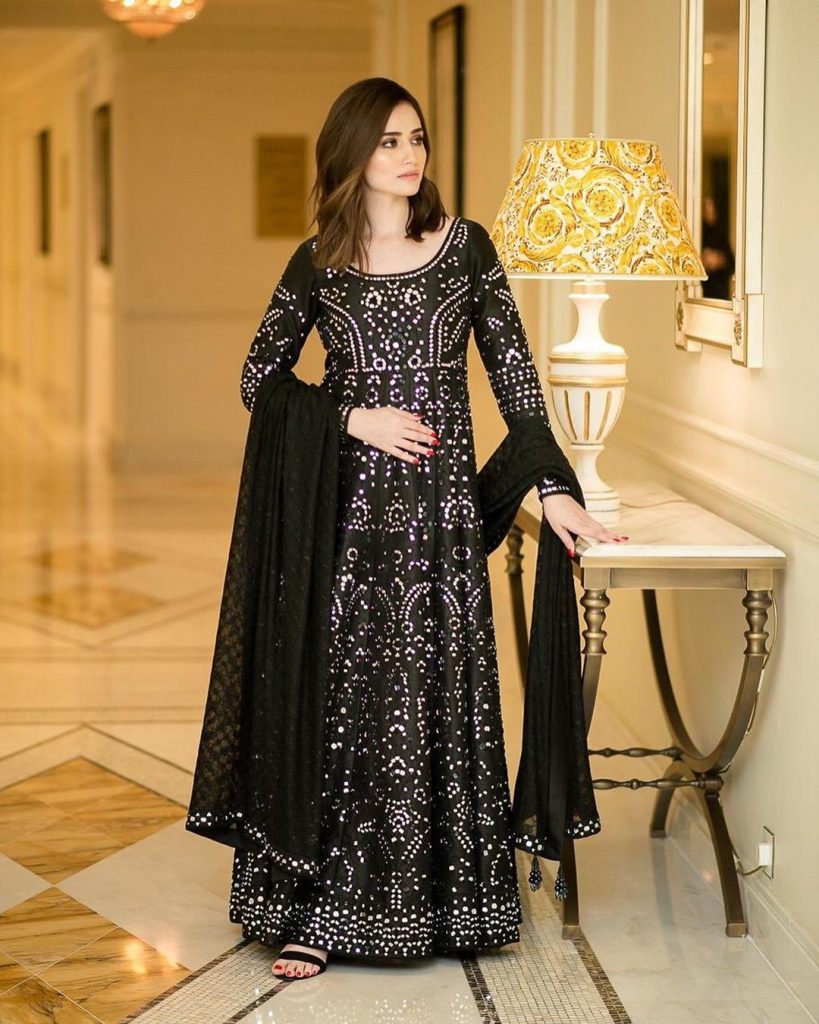 Ivory Colored Embroidery dress by Rizwan Beyg
Sana Javed wore this splendacious number by Rizwan beyg. Sana Javed looked like a dapper in this highly embroidered dress.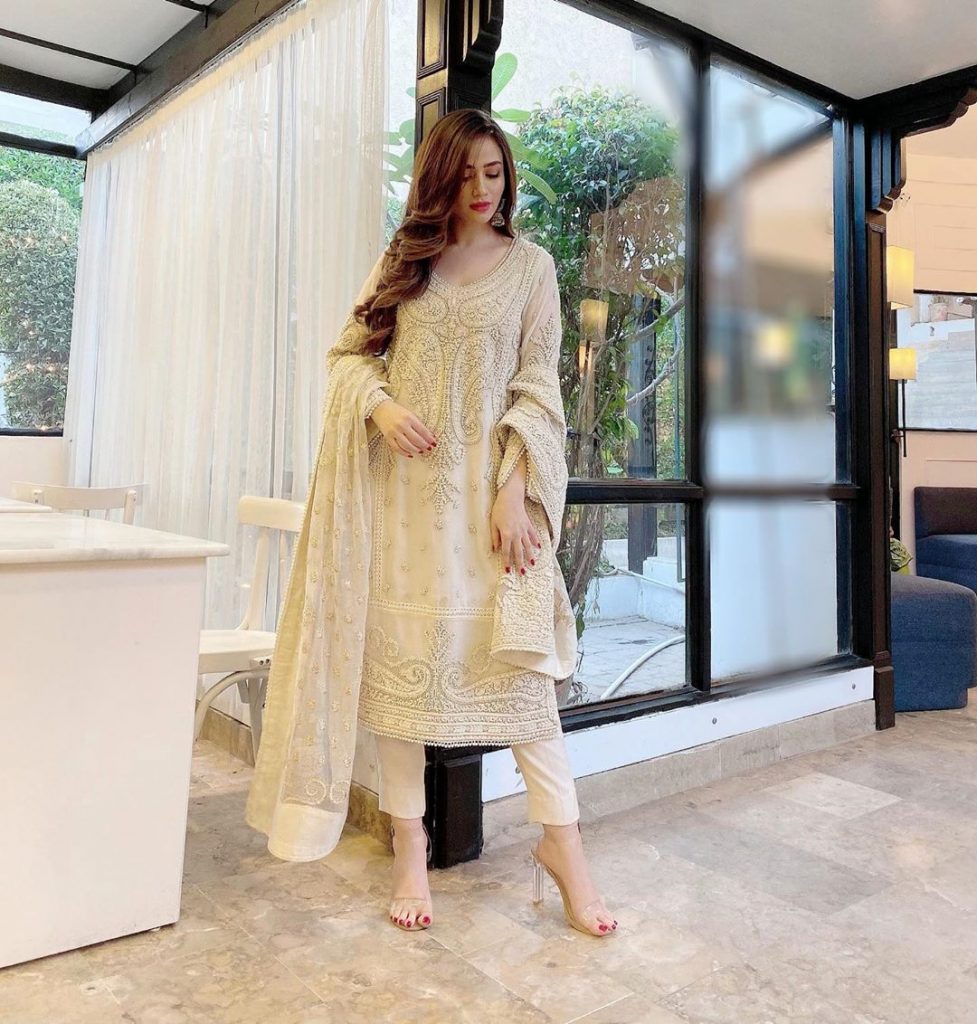 Black And Golden Formal Dress
Sana Javed looked regal in this black and golden formal dress. The front slit-ed dress is adorned with golden detailing.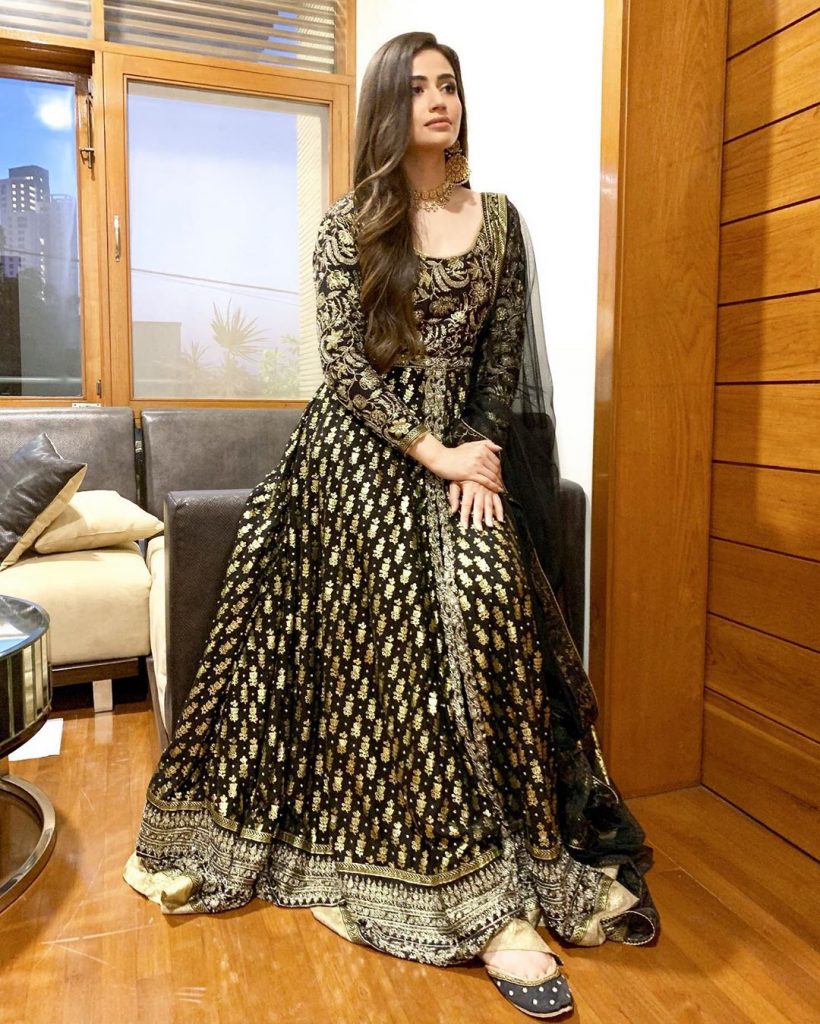 White Boss Lady Pant Suit
Sana Javed rocked this white pant suit and proved that she can rock both eastern and western dresses.