Ohkay so, this episode of Prem Gali was fun & interesting to watch. Prem Gali is now at that stage where I am actually enjoying the way the story is progressing & I am glad that there is so much happening in the lives of the main leads that the pace now seems fast. One of the strengths of this drama in my opinion is the interactions between the characters & their one-liners. It is always interesting to find out what each one of them has to say because one thing's for sure, they all are opinionated & do not hold back in voicing them out.
Hamza's Plan
Hamza took his job very seriously & decided he had to arrange a few proposals for Joya so that in the end Shireen gets disappointed & chooses him to be Joya's life partner. One would actually think why isn't Hamza being honest & upfront but considering the kind of person Hamza is, he fears Shireen's rejection because he knows it is going to be very hard to undo if something of that sort happened as Shireen is not someone who changes her mind easily. By now, everyone is pretty aware of the kind of nature Shireen has & Hamza is dealing with this entire situation keeping that in mind. I absolutely loved the interactions that Shireen & Hamza had. It is always interesting to note how Shireen doesn't allow anyone to act over-smart or efficient in front of her – the pani & ilaichi comment was made by Hamza because he wanted to make sure that Shireen sees how over efficient he is but she corrected him then & there. I liked seeing how Shireen cut Hamza short almost at all the instances & didn't give him an edge. Although it's a simple love story the way Faiza Iftikhar has added this angle to it which makes it a lot more complicated & fun at the same time.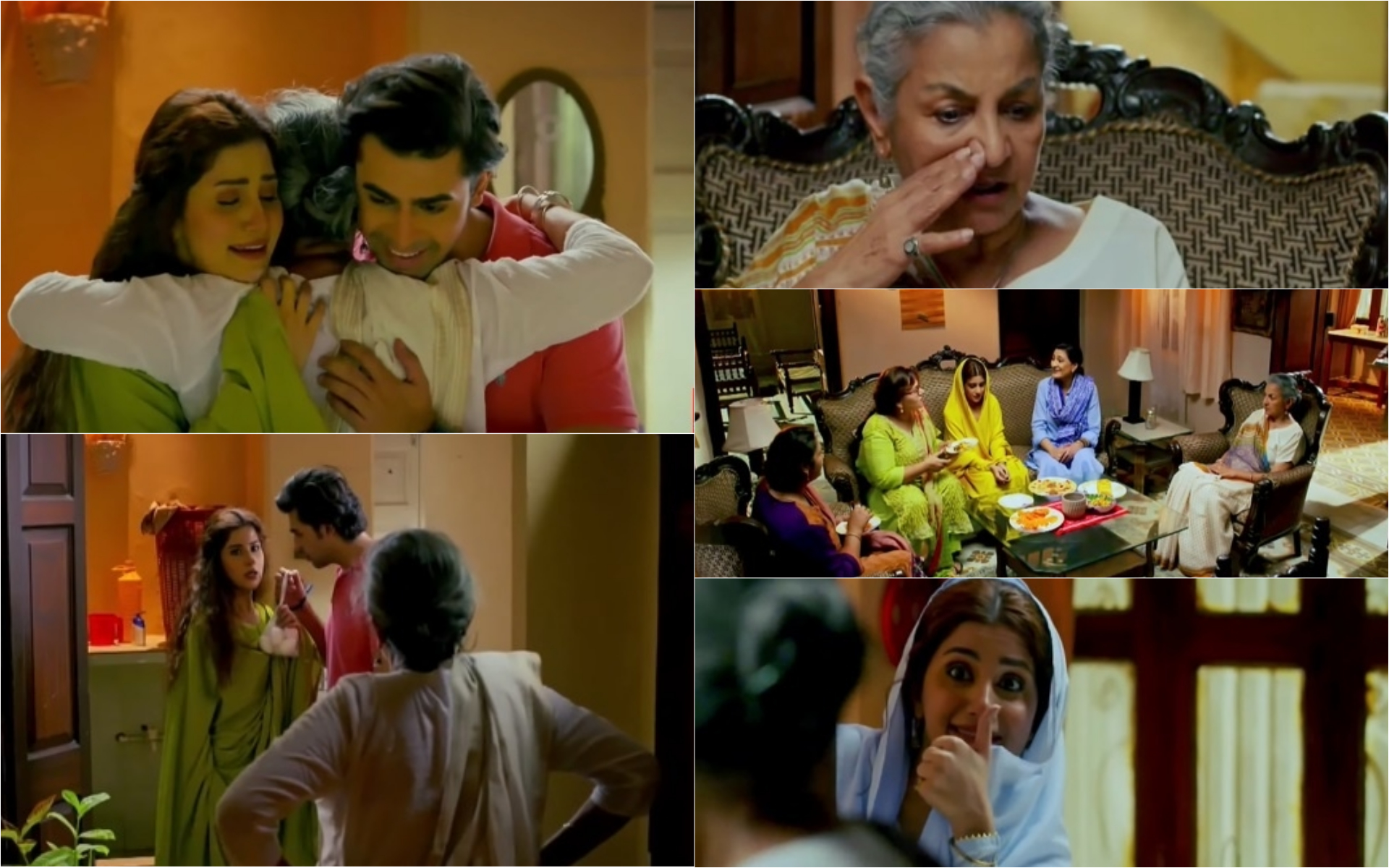 This entire episode definitely belonged to Farhan Saeed & Hamza of course because he ran the show & was in the limelight the entire time. It was enjoyable to watch him come up with one plan after another, he also posed to be quite confident in front of his friends but in reality, he was losing his mind over the thoughts of exposing Joya to so many suitors who might approve of her.
I must say, another beautiful & endearing part of this episode was Rahat's support to Hamza & Joya. I like how Faiza Iftikhar had established the bond between Rahat & Joya right from the beginning but showing that Joya's grandmother was always in touch with her emotions. We have always seen Rahat being supportive of Joya & feeling a lot for her. Out of all the people, Rahat is the only one who understands how hard Shireen has been on her only daughter, that is why she requested Shireen to allow Joya the freedom of meeting her friend Fari or as much as having a pet. This is exactly why now when she easily approved of Hamza, it didn't come as a surprise because this is exactly the kind of relationship both Joya & Rahat have. They have this equation where Joya has Rahat's back & that turned out to be the case this time around too. All the things Rahat said to Joya were absolutely sweet & it is nice to know that Rahat totally saw Hamza as an eligible bachelor & suitable life-partner for Joya. I am glad that Joya & Hamza have Rahat on board with their plan & now everything is being taken care of by her & Hamza doesn't have to worry much.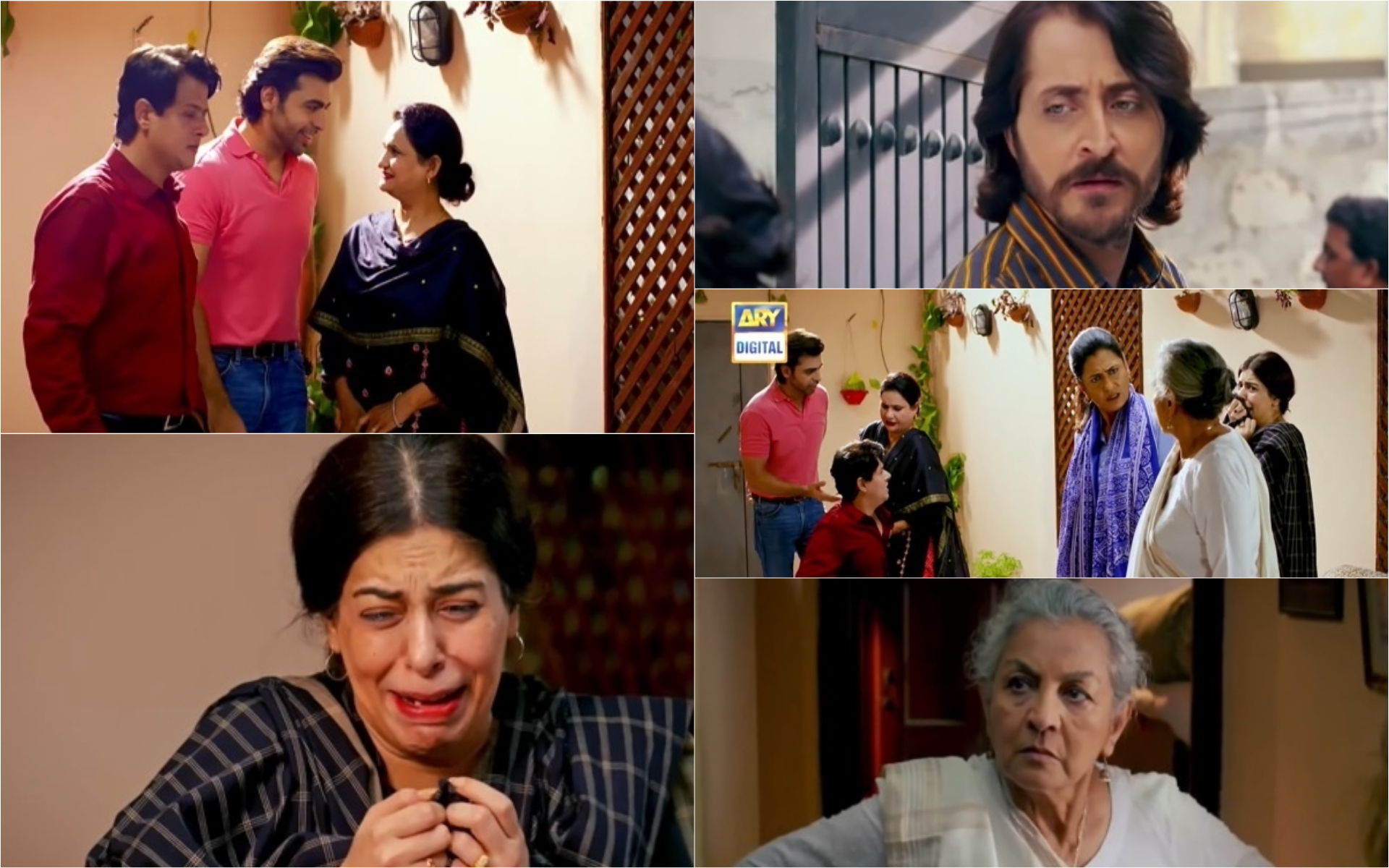 Another fun interaction was between Hatim & his father related to the zodiac signs & zaicha that his father wished he had checked before Hatim was born. Luqman too has started bonding with Musarrat & they both get to talk about their emotional baggage with each other. It was nice to see Musarrat being comfortable around Luqman, though it was unintentional they both seemed fine with the idea of interacting with each other, it wasn't like they were awkward or having a hard time talking.
Fun Interactions
This episode of Prem Gali was quite interesting to watch. All the characters have grown on me & I like seeing them interact. Farhan Saeed was definitely the star of this episode. Sohai Ali Abro was cute as Joya. Abdullah Farhat has definitely made Luqman a very interesting character, his dejected body language & the never-changing forlorn expression on his face actually make me feel for him quite a lot. Saba Hameed, Shamim Hilali & Uzma Hassan are convincingly playing their characters. The story is definitely getting better with each passing episode. It is definitely going to be fun watching Hamza & Rahat's plan unfold, with Joya assisting them further. The comedy quotient in this drama is absolutely amazing, all the interactions Rahat & even Shireen had with the guests were quite amusing. The director has done his part well & made sure that he does justice to all the characters that Faiza Iftikhar has given such dynamic personalities to. Please share your thoughts about this episode of Prem Gali.
Keep Supporting,
Cheers,
Zahra Mirza.