Alizeh Shah is the newbie of our drama industry who has gained much success and fame in no time.
Alizeh Shah started her career as a supporting character and now she is leading lady of many dramas. Her drama serial Mera Dil Mera Dushman has just ended after breaking recores of TRP's.
Alizeh Shah pays special heed towards her styling and dressing. Here we have selected 10 best dresses worn by Alzieh Shah. Let's have a look at our list of best dresses worn by Alizeh Shah:
Striking Yellow Flared Frock
Alizeh Shah simply rocked this yellow flared frock. The beauty of the frock lies in the black embroidery at the upper body of the frock.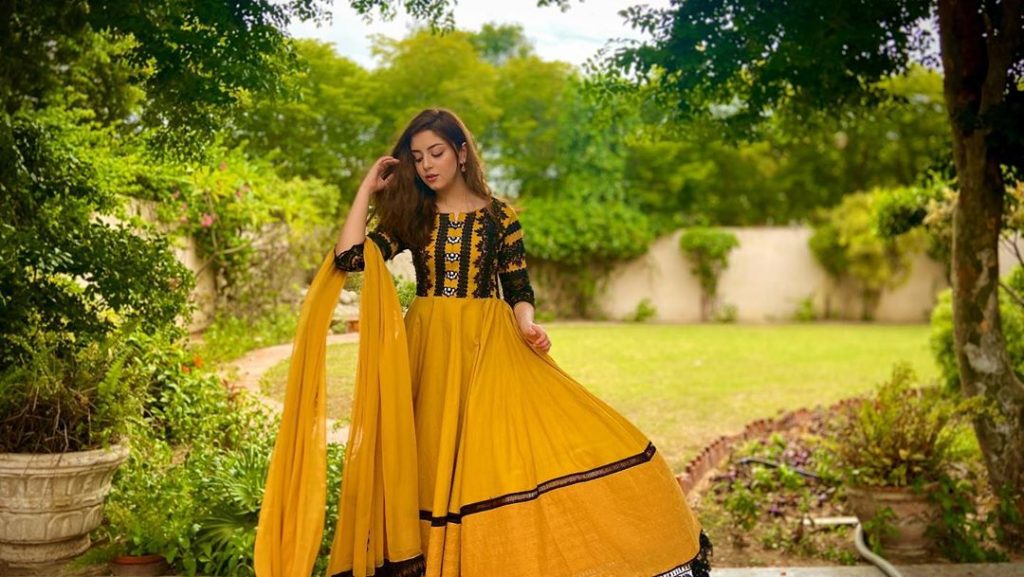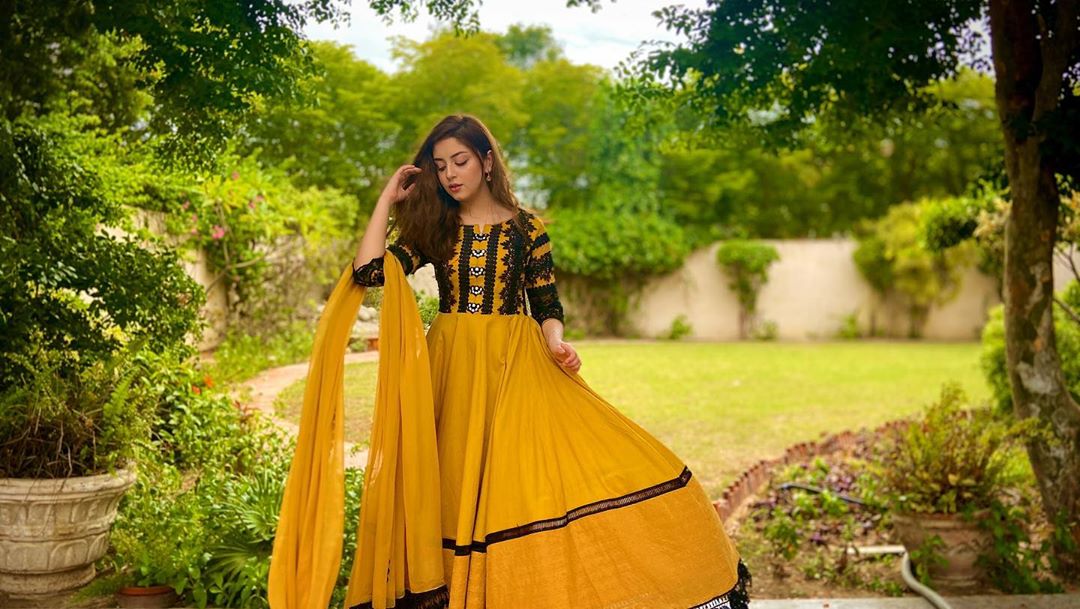 Multi Patched Circle Skirt
Alizeh Shah wore this casual multi patched circle skirt and paired it up with plain back top, giving lively vibes going well with her age.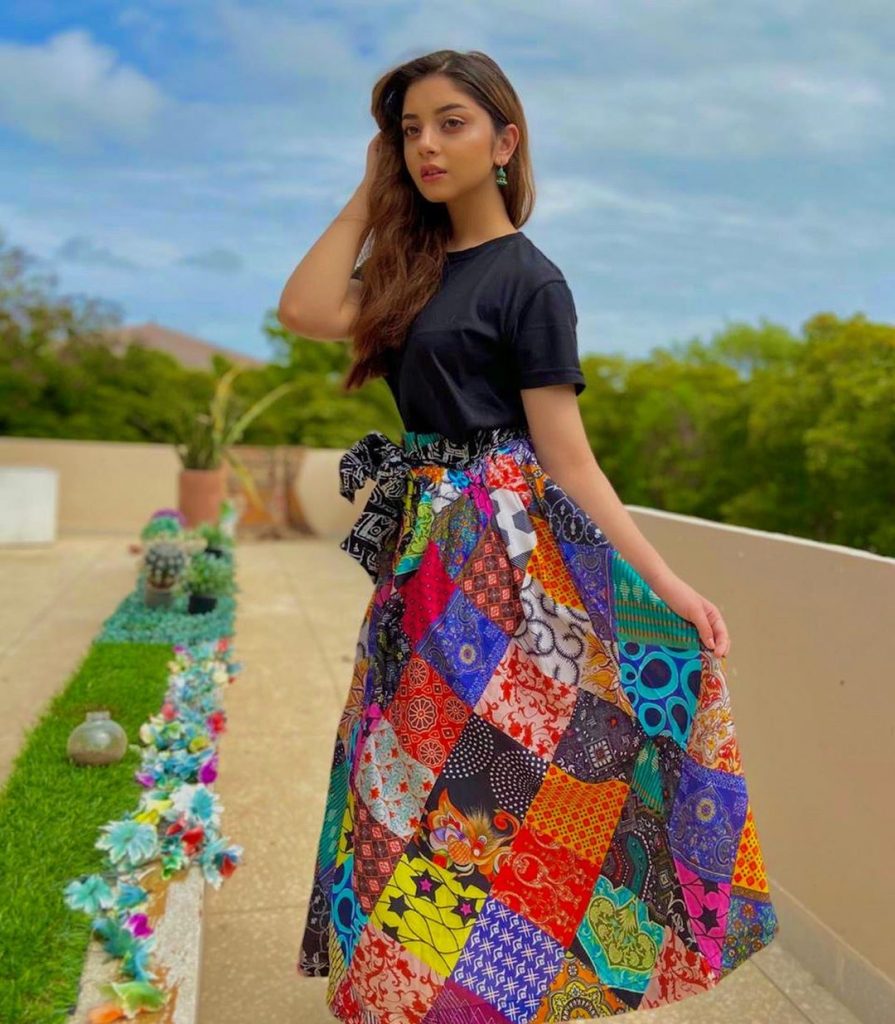 Black And Yellow Casual Shirt
Alizeh Shah looked stunning in this casual wear shirt. The yellow flowers on the black base made this shirt more eye catching.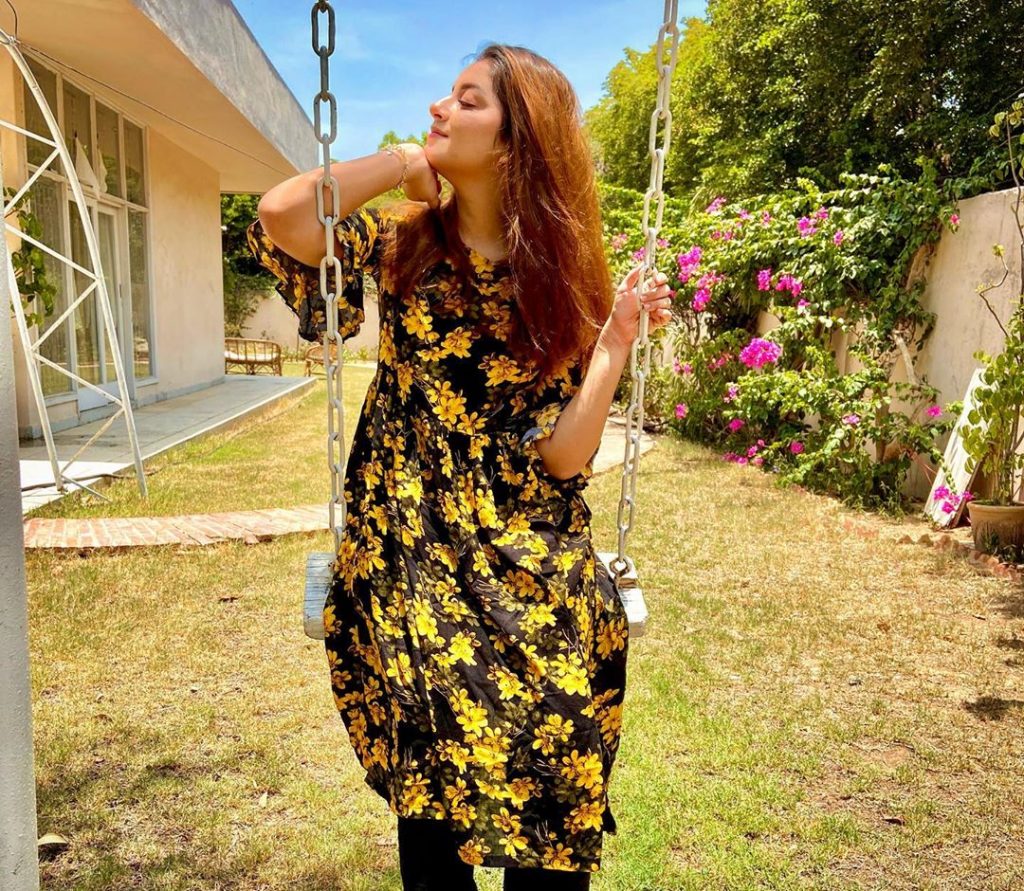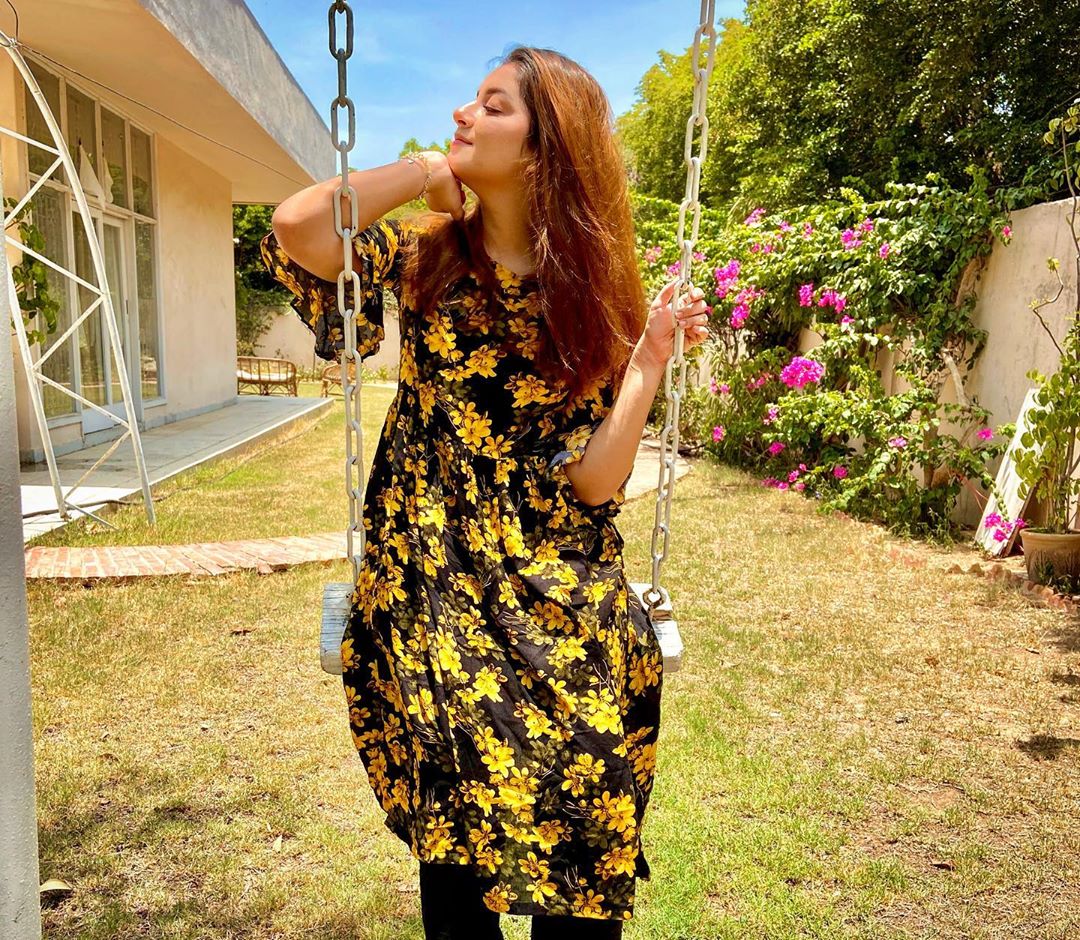 Peach Frock By Maria B
Alizeh Shah looked beautiful in this peach dress by Alizeh Shah. The dress is paired up with mint green dupatta that goes with the embroidery of her dress.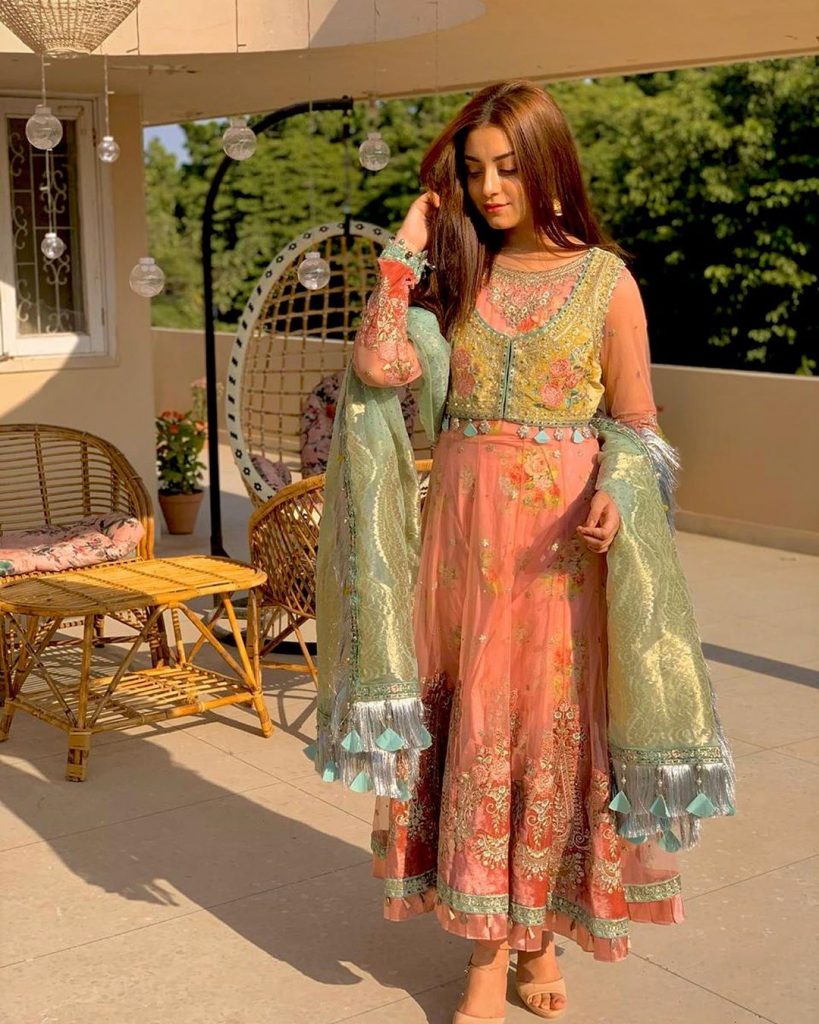 Pastel Pink Shirt Dupatta
Alizeh Shah wearing this dress proved that pastels are surely her thing.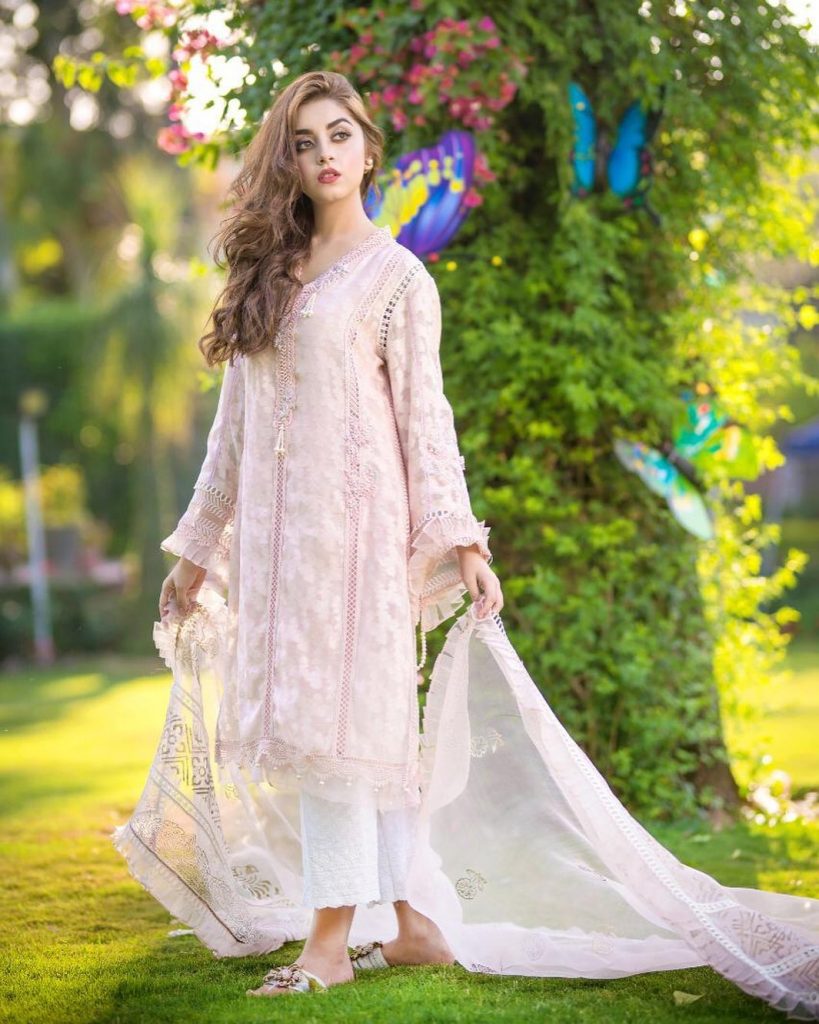 Yellow Dress With Colorful Gown
Alizeh Shah in this dress is dress is giving us all some major goals to how to dress up in casual wear.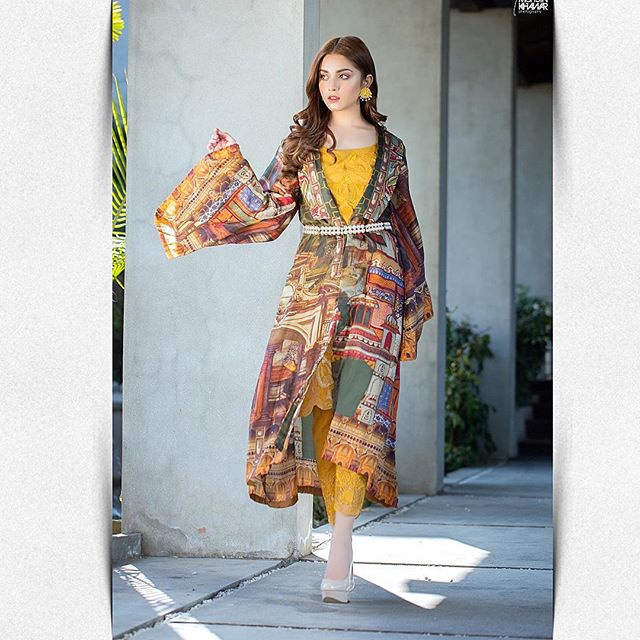 Denim Dungarees
Alizeh Shah is giving us all teen-vibes in this denim dungarees paired up with white undershirt.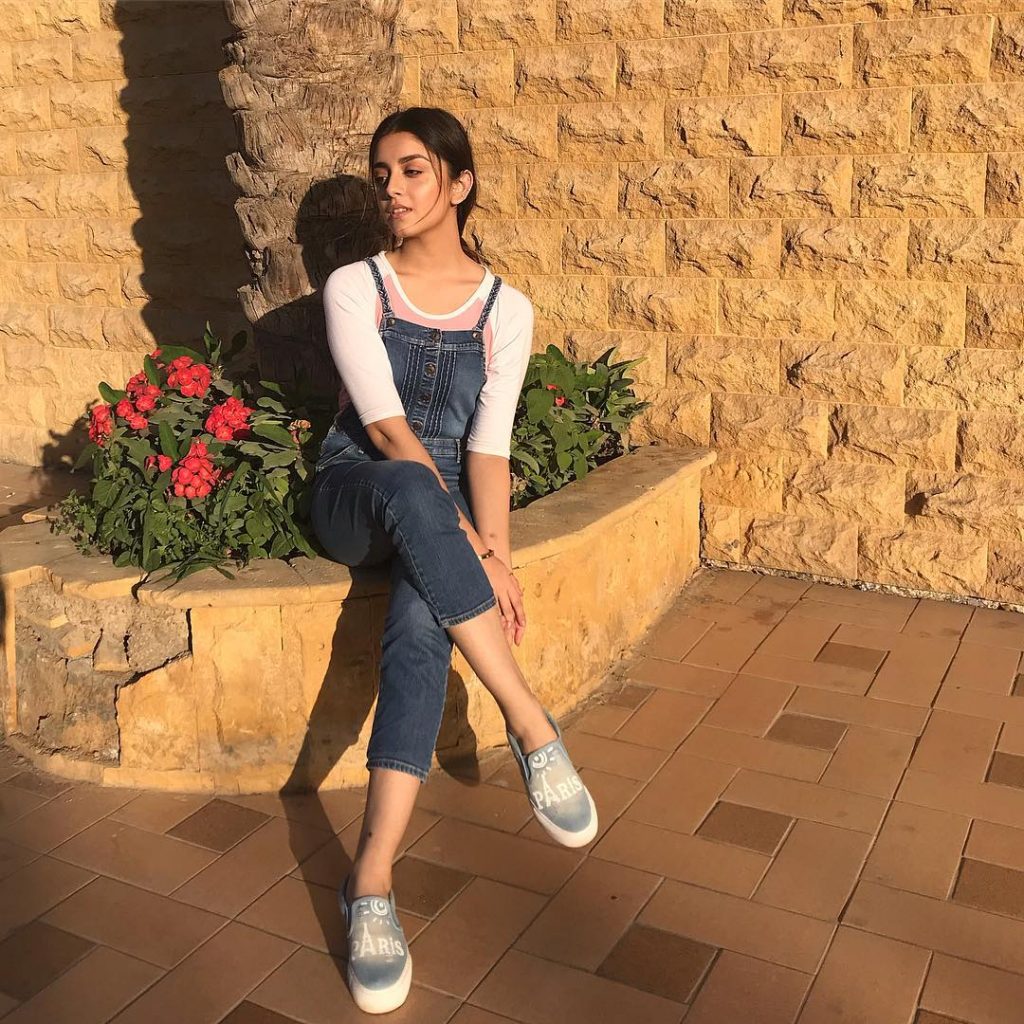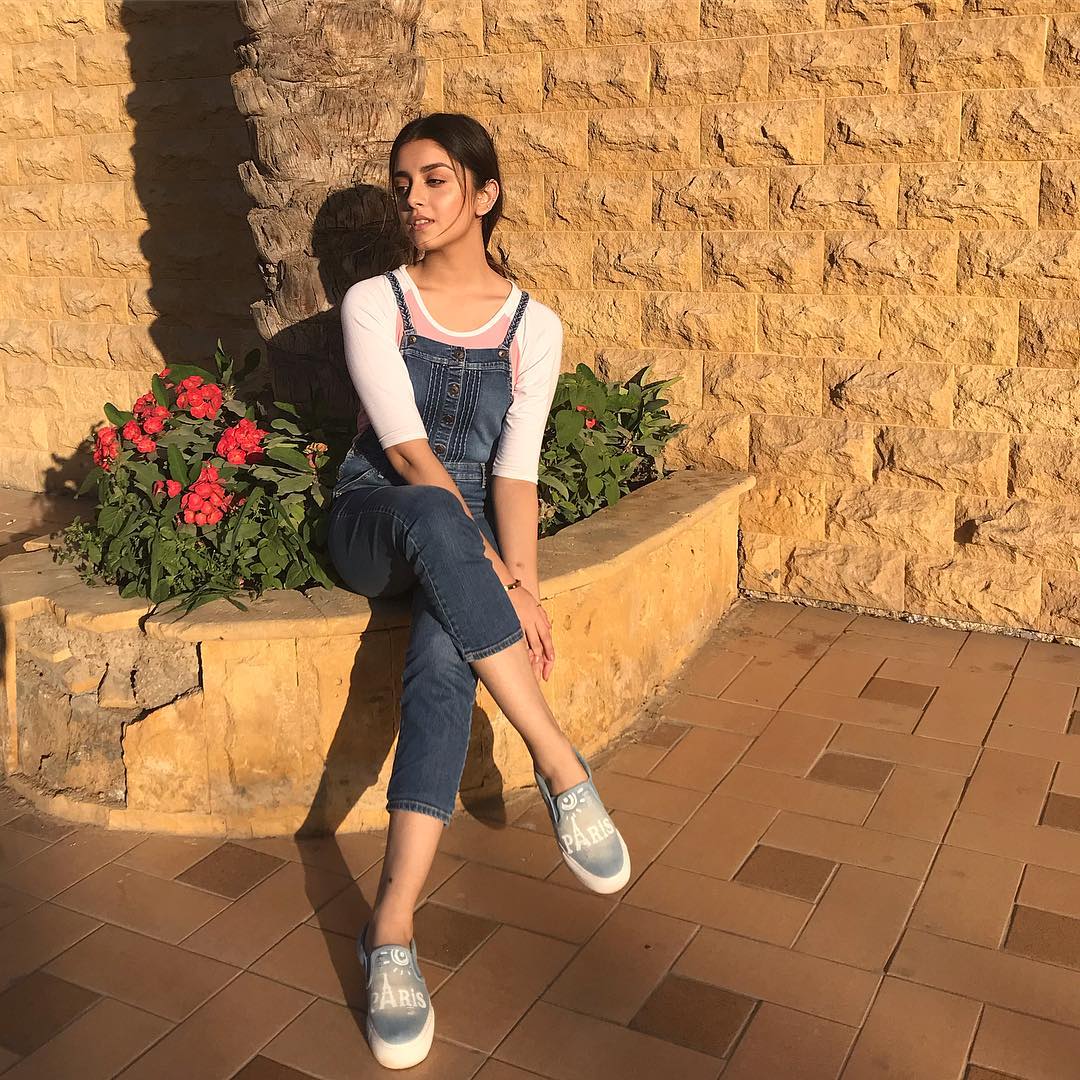 The Regal White Saree
Alizeh shah looked stunning in this plain white saree emitting some desi vibes.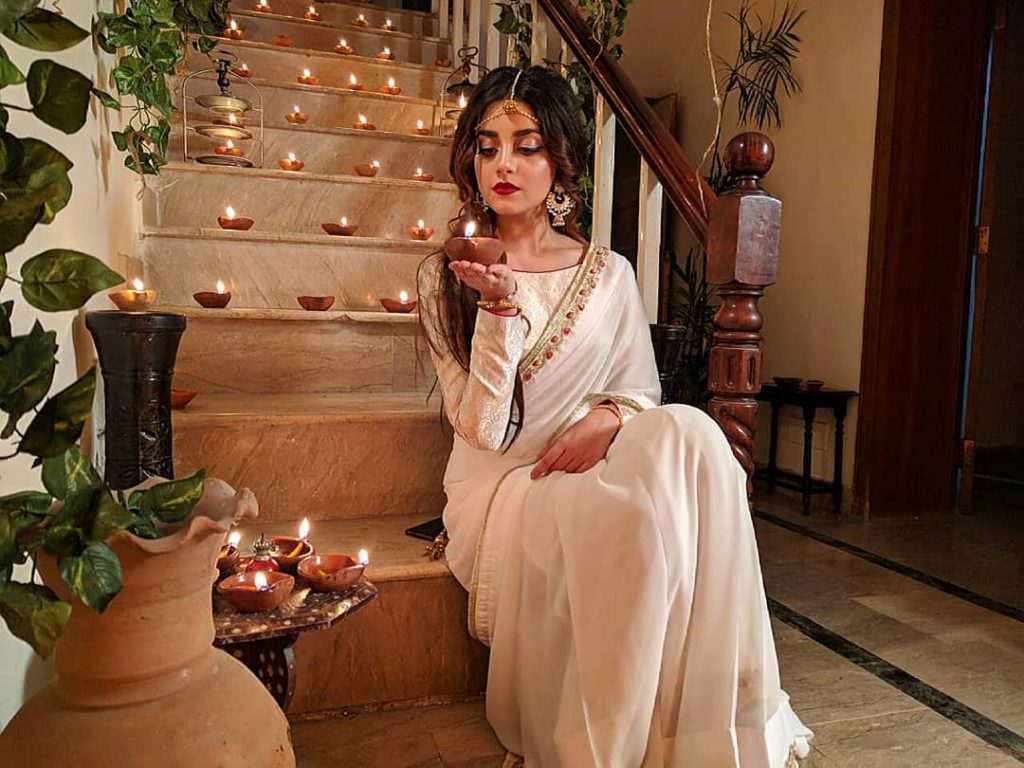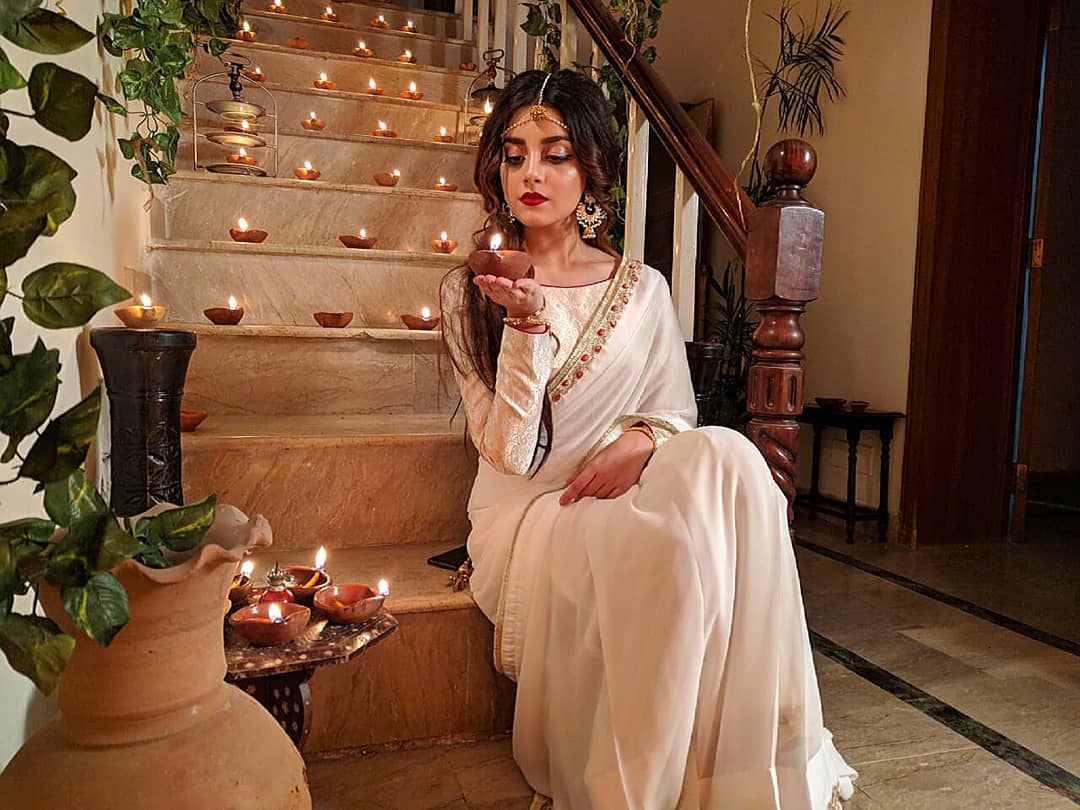 Another Circle Skirt
Alizeh wore this beautiful mustard circle skirt and paired it up with black shirt.
Cute White Top
Alizeh Shah wearing this white net top with strawberries embroidered on it, is a go to top of all specially for teens.