Selfies are a huge part of everyone's lives. It is a fact that no social media activity is complete without a selfie. Selfies have become popular over the last few years where people like to document the fun moments they are having with their loved ones. Clicking a selfie can safely be classified as a habit and what's interesting is that the Pakistani celebrities are not exempted from the selfie fever. It is always interesting to see celebrity selfies where they put in a little effort for their fans and share their happy moments, get togethers with them.
Let's take a look at the top 10 selfies of 2019:
Hamza Naimal Khawar Wedding Selfie
Hamza Ali Abbasi and Naimal Khawar had a wedding of the year which was not only celebrated but appreciated by everyone across the country. This technically is not a selfie but the official wedding photographer captured the beautiful moment and gave the fans enough reason to smile, by looking at the gorgeous couple clicking their first selfie together after their Nikkah.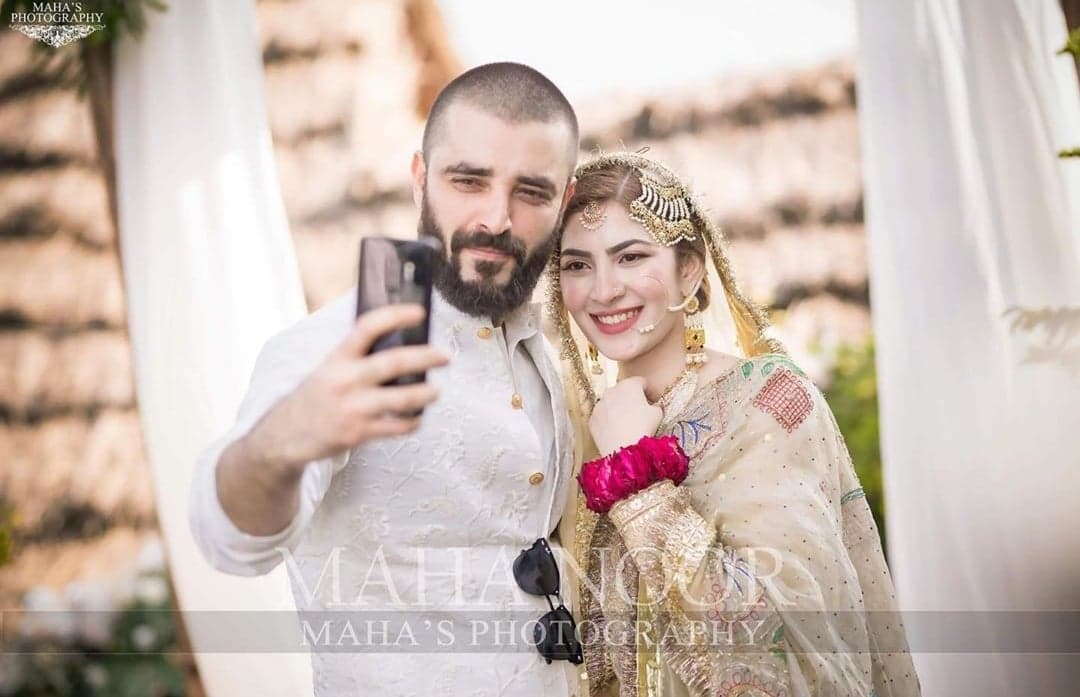 Danish Shehwar Selfie
This selfie has a lot of meaning to it. It was shared by Humayun Saeed after that episode of Mere Pass Tum Ho aired in which Danish slaps Shehwar and insults him. Humayun Saeed showed the fans an enjoyable BTS from the shoot where Adnan Siddique is supposedly injured and pointing at Shehwar's bruise.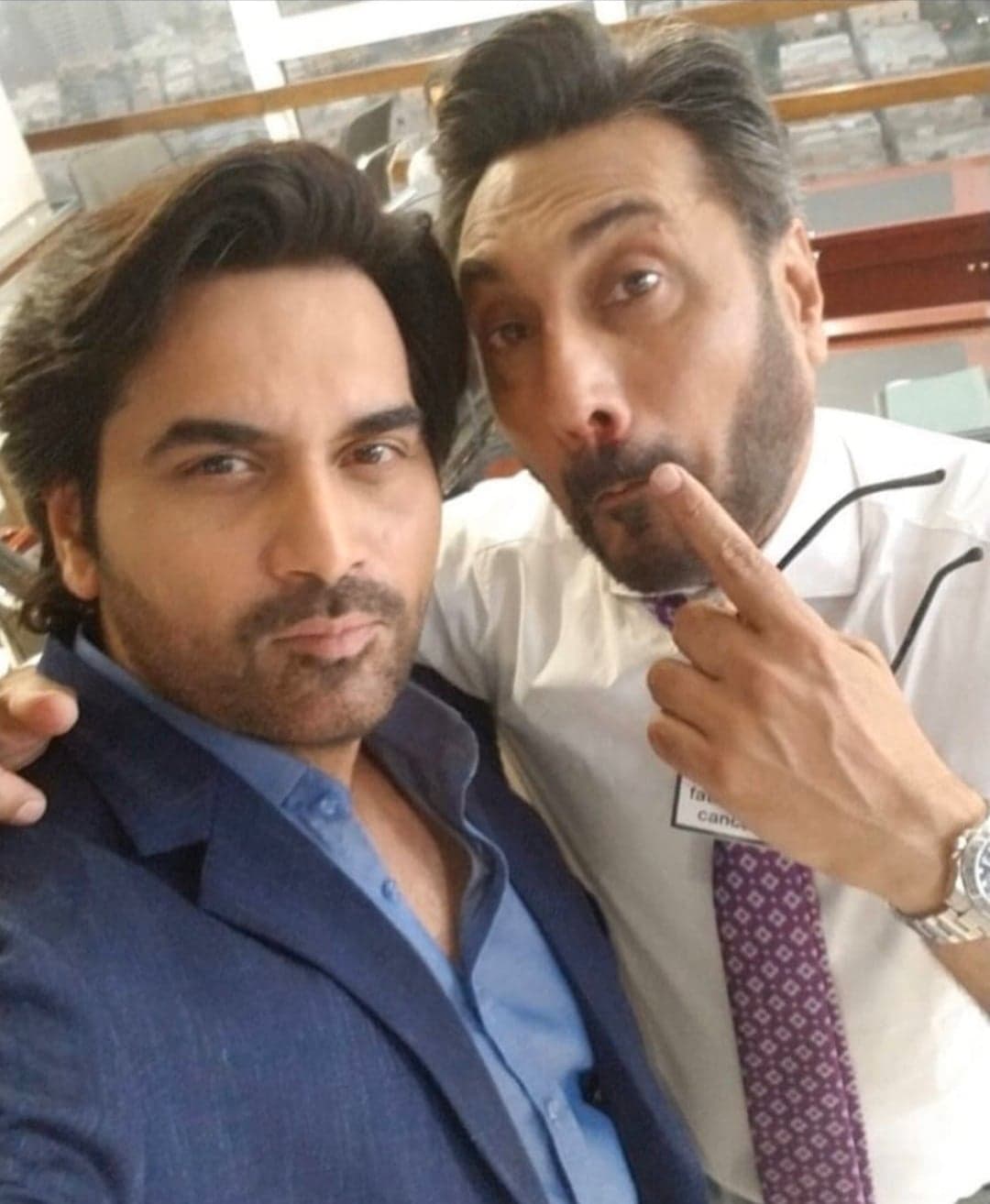 Ayeza Danish's 5th Anniversary Selfie
Ayeza Khan and Danish Taimoor were lucky enough to get the opportunity to go for Hajj this year. Ayeza and Danish have been married for 5 years and their wedding anniversary fell right in the time frame when they were in Madina and were about to leave Makkah to do all the rituals. This selfie is absolutely beautiful where Ayeza Khan and Danish Taimoor are standing right next to a date palm, depicting the beauty of blessed city of Madina.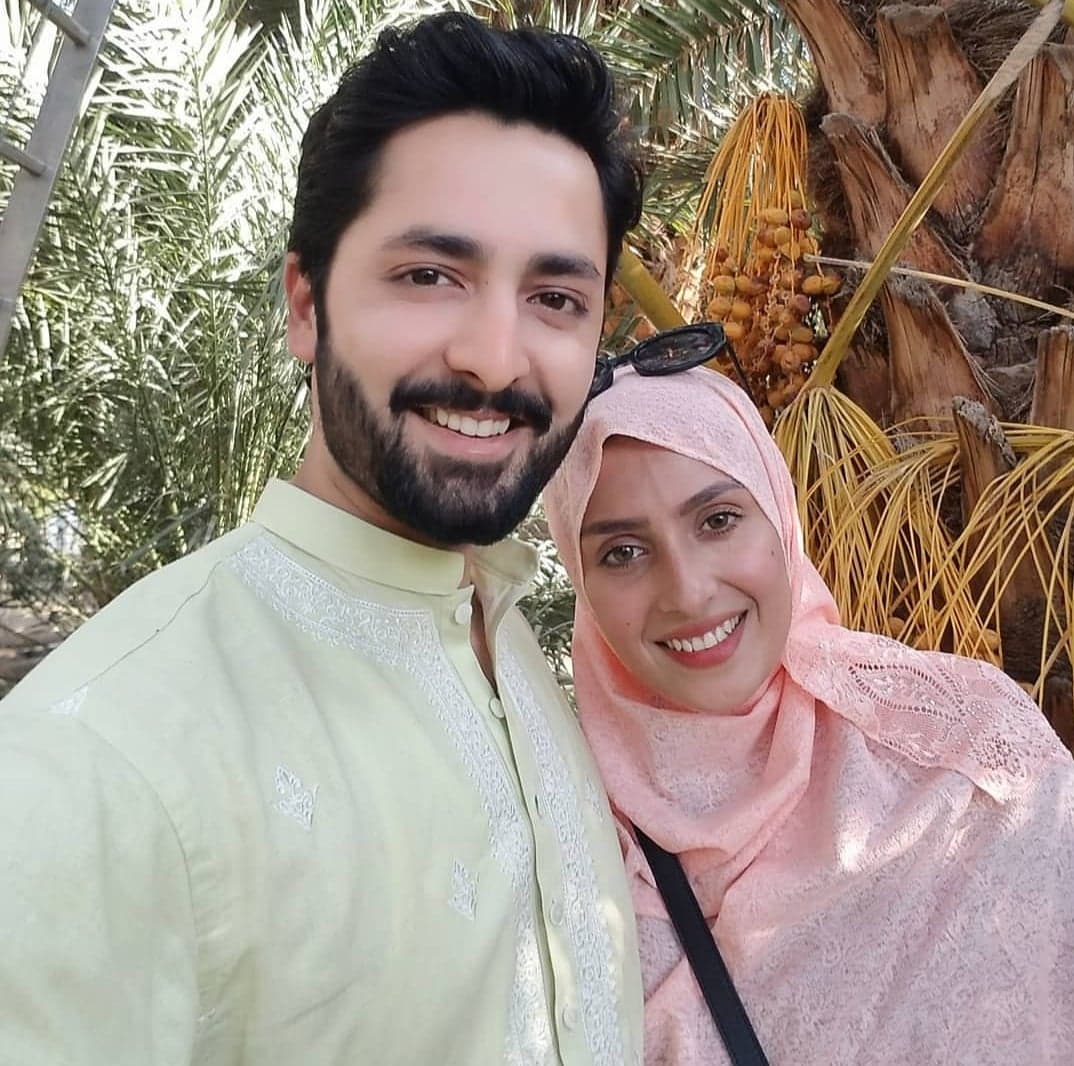 Imran Ashraf Clicking Selfie For A Fan
Imran Ashraf unlocked a new level of success this year with his phenomenal performance as Bhola in Ranjha Ranjha Kardi. No surprises that when he walked the red carpet for Hum TV Awards, the fans could not stop chanting his name and wanted to have a selfie with him. Imran Ashraf was kind enough to take a phone of one of his fans and click a selfie, probably making his fan's day. This again is not a selfie technically but shows Imran Ashraf doing just that and we can not stop smiling.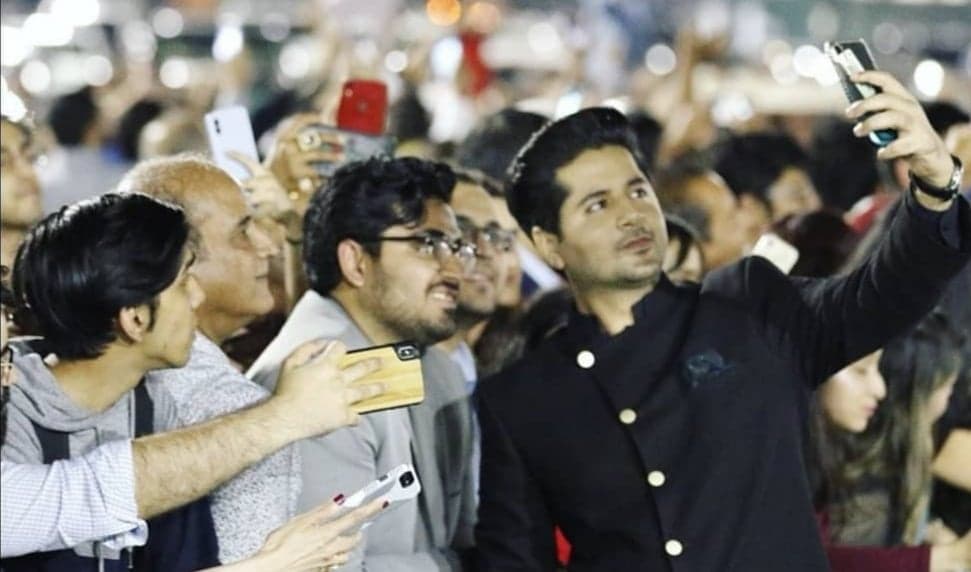 Hania Amir's Awareness Selfie
It is a rarity that fans get to see their favorite stars and celebrities in a non glamorous, raw state. Hania Amir's selfie must not be your typical glamorous celebrity selfie but the point that she put across by sharing this image of hers was inspiring and is something that should be spoken about. Hania Amir took it to her Instagram to show that she suffered from severe acne for some time and that it made her feel less confident but then, she decided to embrace it, be herself and stand against the beauty standards set by the society. Hania Amir's selfie is a depiction of her courage and confidence. It sure must have inspired a lot of her fans to be confident and not let acne scars define their worth.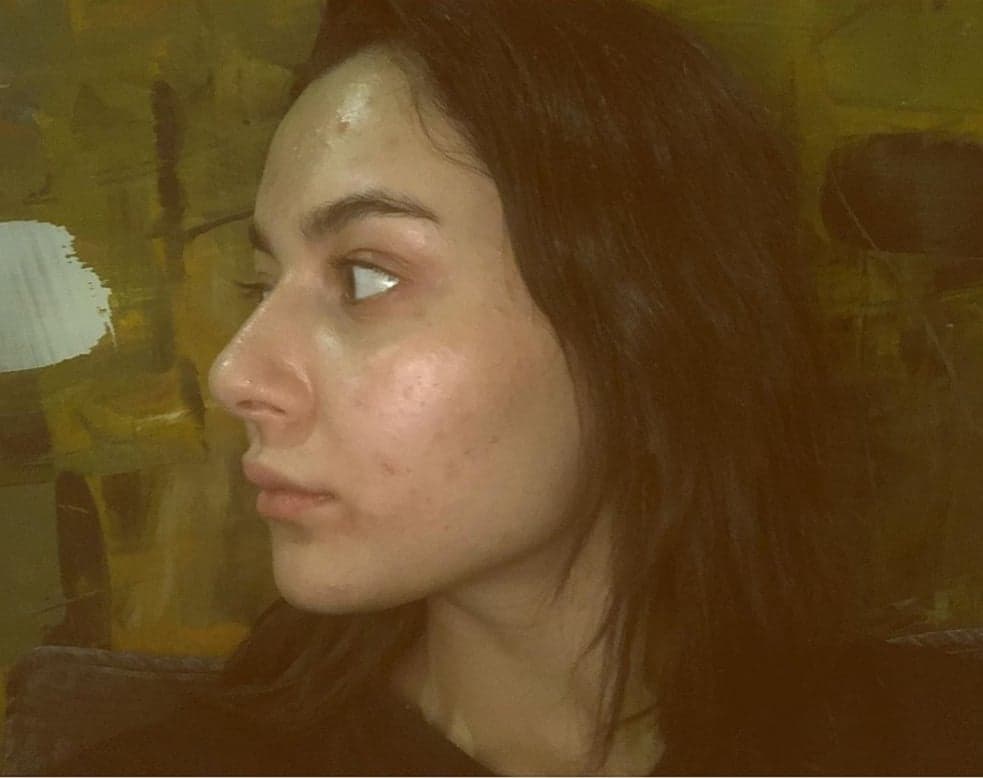 JPNA Boys Selfie
The selfie list won't be complete if one of Ahmad Ali Butt's selfies is not going to be a part of it. Ahmad Ali Butt is known for clicking some of the iconic most fun selfies with his friends. Usually his selfies are star studded and this one is no different. This selfie is all about the JPNA2 boys – Fahad Mustafa, Vasay Chaudry, Humayun Saeed, Ahmad Ali Butt himself and the director of the movie Nadeem Baig. We definitely like the variety of sunglasses worn by the boys in this selfie!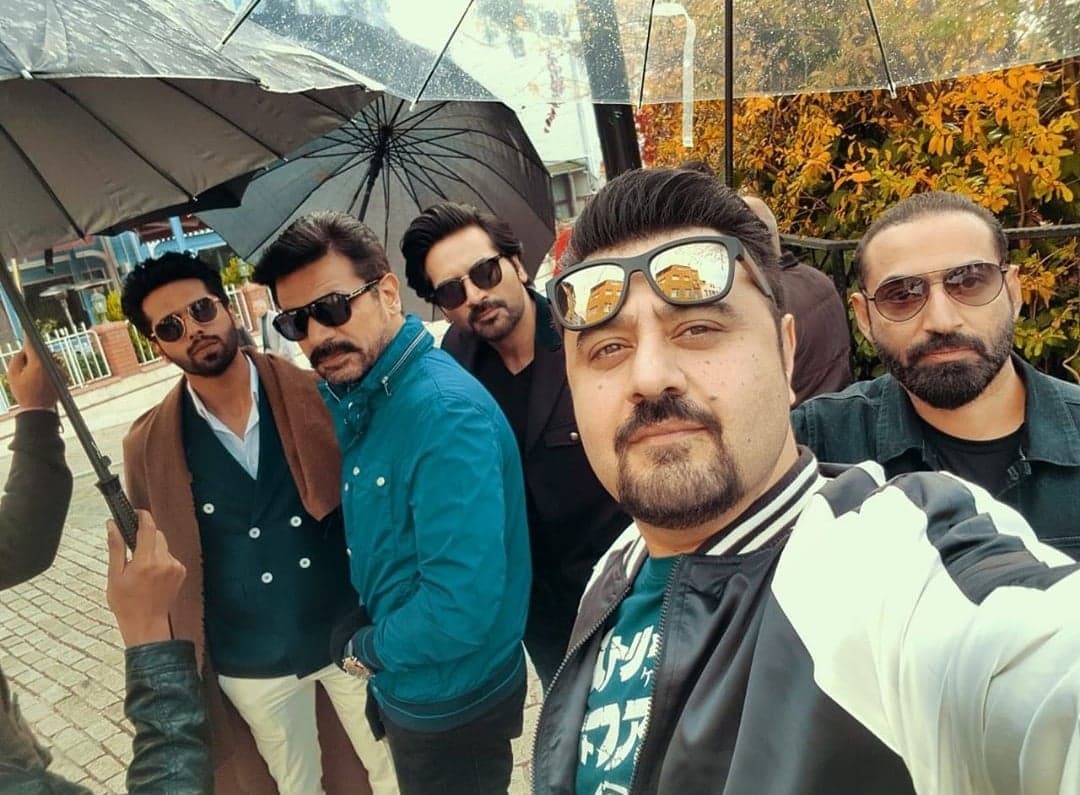 Shahid Afridi Selfie
Shahid Afridi is learning new ways to connect with his fans. This iconic selfie was clicked in Faisalabad where Shahid Afridi Foundation decided to have a meet up in order to promote one of his projects Road to Education. We can totally see the fans having their moment of glory seeing Shahid Afridi, Iqrar ul Hassan and Imran Ashraf right in front of them on stage.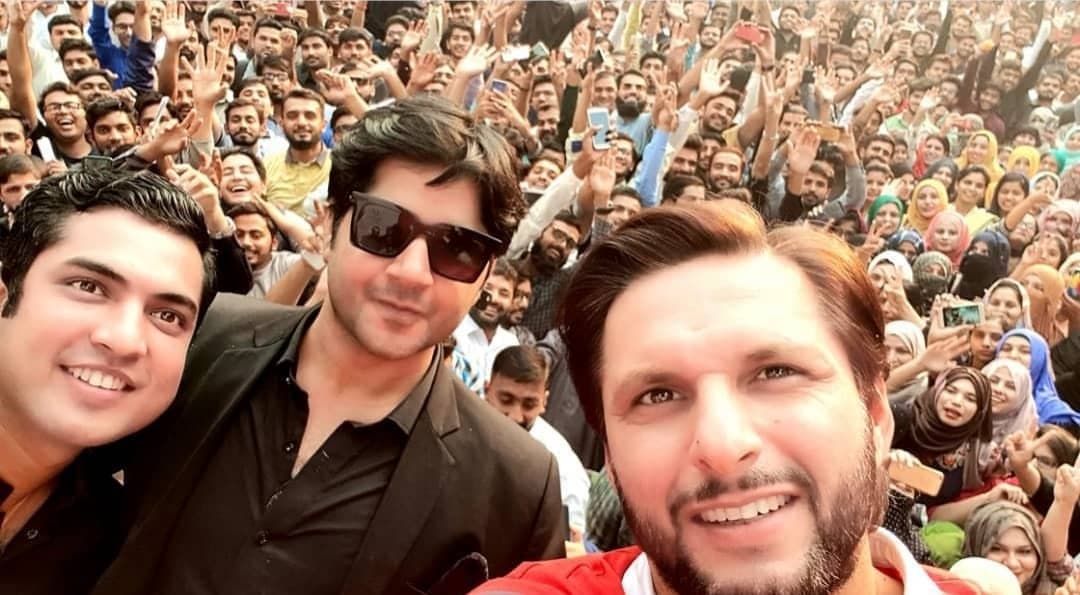 Feroze Khan's Selfie With Little Family Members
This selfie is absolutely cute. Feroze Khan shows he loves to spoil his nieces and nephews by taking them for car rides and having a party with them on the weekends. This is not the first time he has posted a selfie with his little fans and little members of the family. It is lovely to see Feroze Khan taking his mamu duties seriously.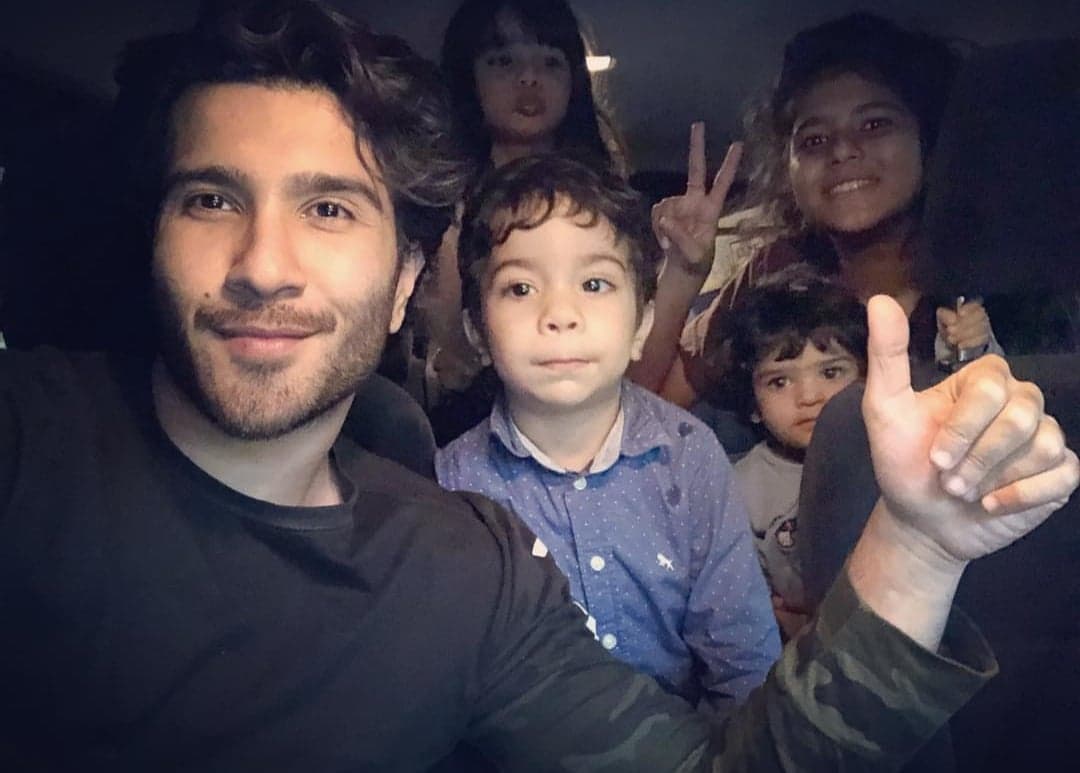 The Oslo Selfie
Recently, a lot of Pakistani celebrities went to Oslo, Norway to attend IPPA awards and we got to see some amazing pictures from the event. This selfie definitely has to be one of the best clicks from the event where it is not only star studded but all of the celebrities are looking absolutely amazing. Zara Noor Abbas, Shehroz Sabzwari, Sadaf Kanwal, Asad Siddique, Shehzad Sheikh and Kubra Khan must be freezing but they did their fans a huge favor by clicking such a cute selfie.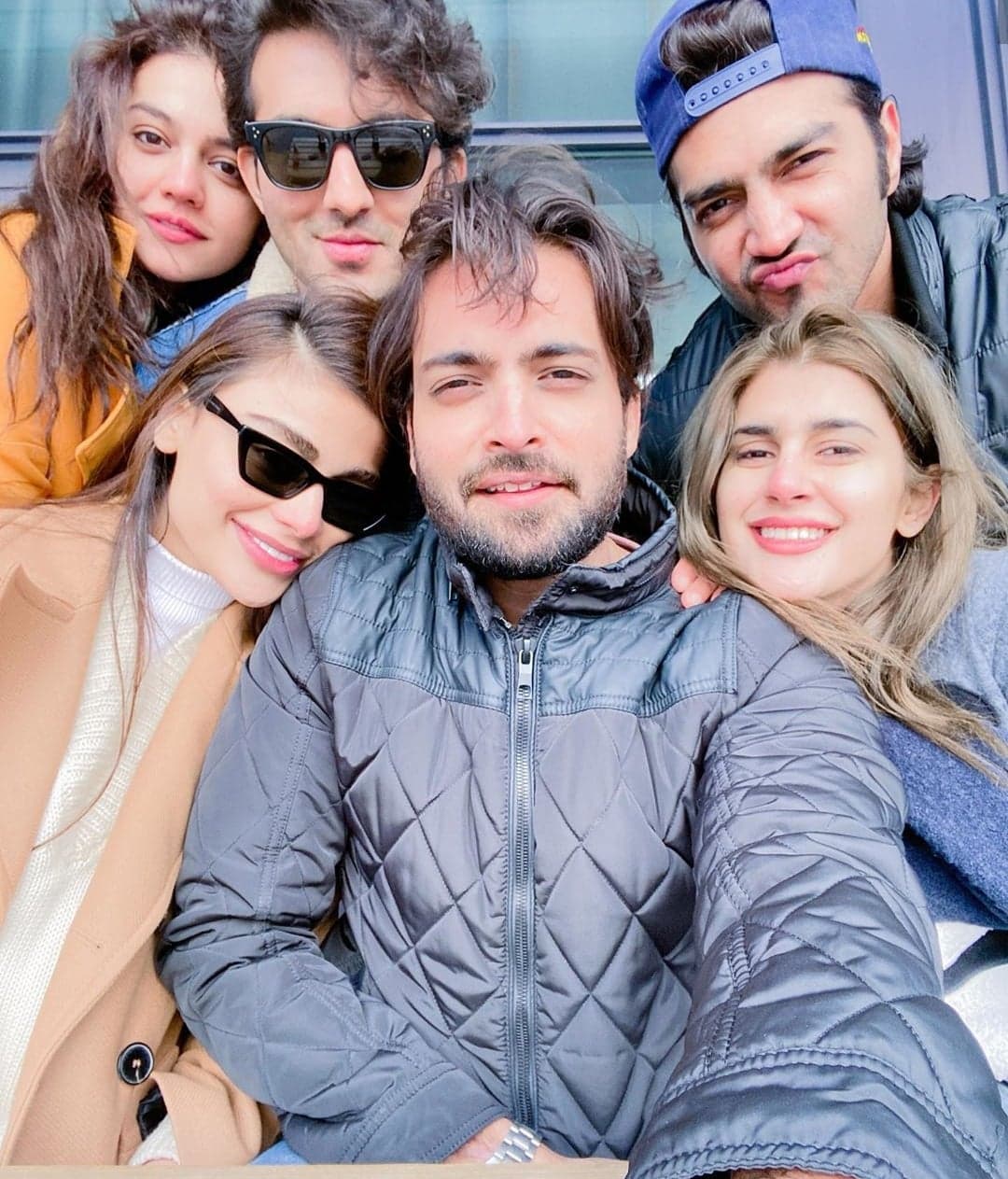 The Pakistan Day Parade Selfie
Although the stars gathered to attend Pakistan Day Parade but they came to a conclusion that one selfie wouldn't hurt. Osman Khalid Butt did the honors and gave us one of the best selfies of 2019. All the celebrities look amazing. Maya Ali looks gorgeous in pink eastern outfit. Osman Khalid Butt kept his attire eastern too and proudly wore Pakistan's flag as a badge. Shehryar Munawwar and Wahaj Ali look dapper in suits.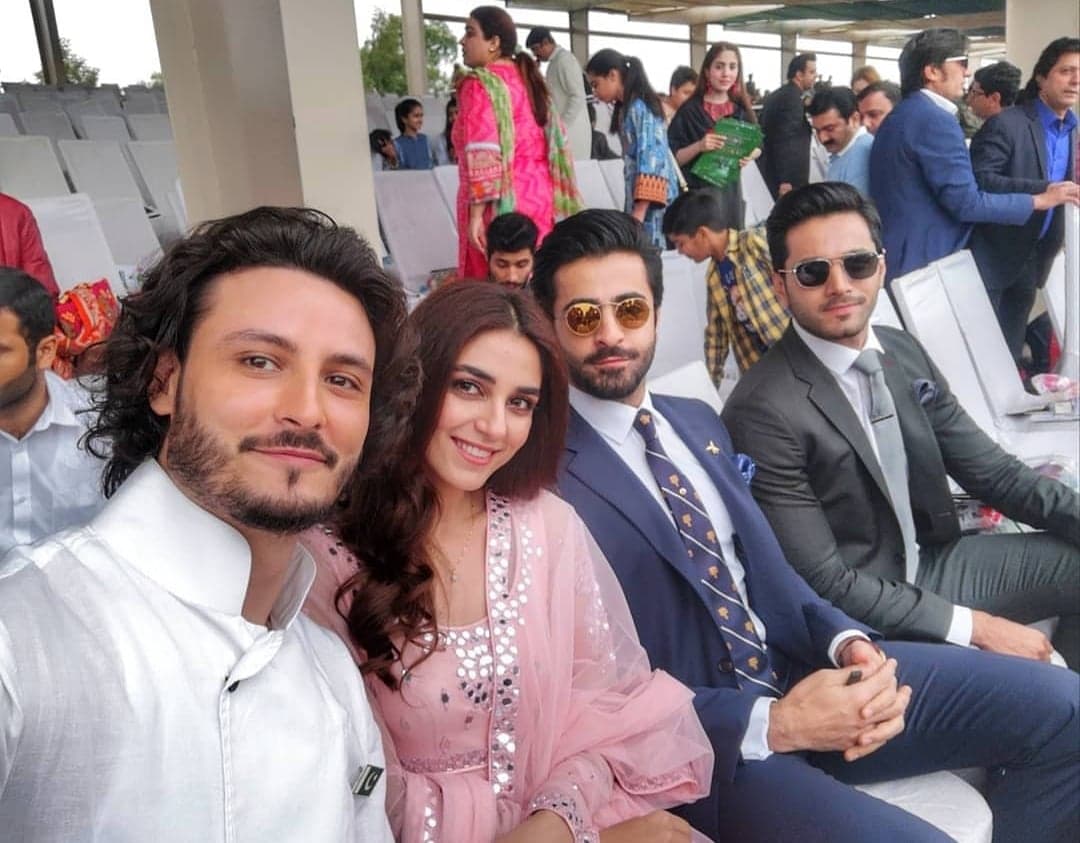 This concludes the list of top 10 celebrity selfies of 2019. Which one of these is your favorite? Feel free to share your thoughts in the comment section below.