Turning into an actor and cashing your skills the best seems one of the easiest ways to become rich. However, like any other profession, even this one demands much of your time, hard work and talent, especially when you are newly launched.
Now that our television industry has groomed a lot and is now enjoying a huge viewership not only within the country but all over the world, our artists seem wise enough to cash their talent the best they can. Out of many popular celebrities who are considered as an expensive actor to afford, here are the top 5 actors who are demanding high packages from producers.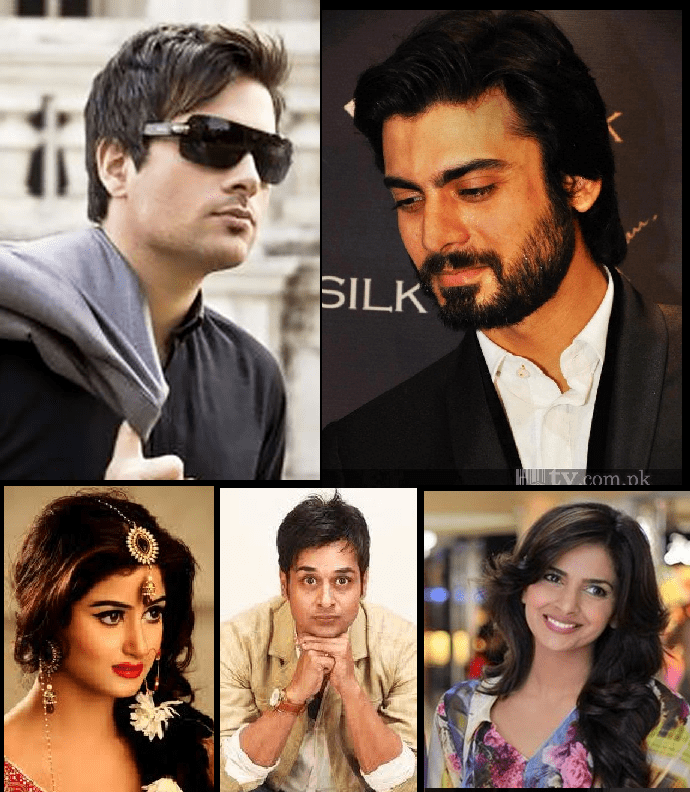 1)      Fawad Khan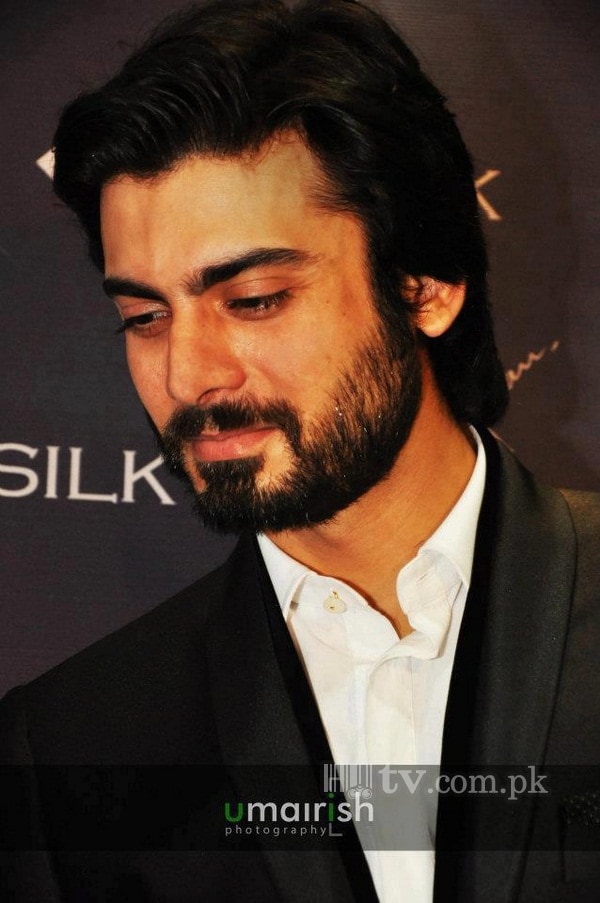 Is it really shocking to find this out? Fawad Khan has turned into a leading actor after his blockbuster hits like 'Humsafar' and 'Zindagi Gulzar Hai'. As per the resources, he tops the list of most expensive actors in Pakistani film Industry.
2)      Faisal Qureshi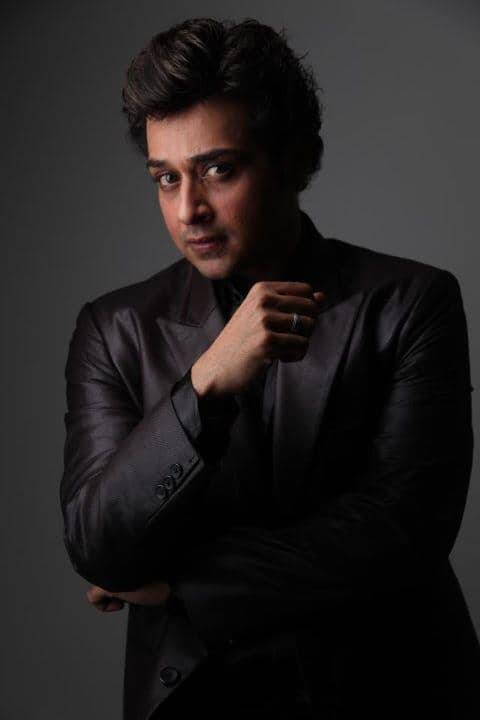 Faisal Qureshi and Humayun Saeed can be considered as the real heroes of this revival of drama industry who are cherished by the Pakistani audience for whatever role they are seen in.  Faisal, after realizing his real worth in this field has also increased his rates and has been lately choosing the projects on the basis of packages been offered.
3)      Mikaal Zulfiqar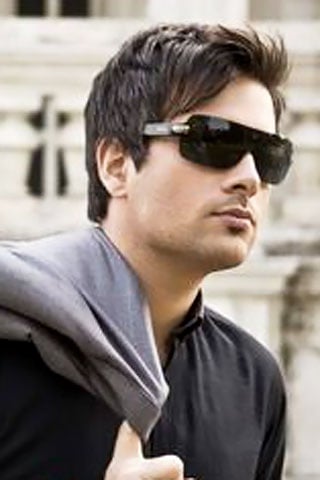 Either it is his luck or his good looks which have contributed largely in turning this model a real actor. Besides the fact that he is considered to be an important player in the showbiz industry, the fact persists that there are people who do not find themselves convinced with his acting skills!
Following the footsteps of Fawad Khan, Mikaal has too increased his worth and now demands six digit packages.
4)      Sajal Ali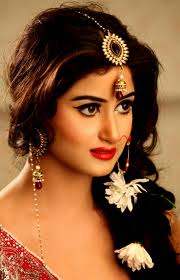 Now this one has literally shocked me. This young actress is currently considered to be an expensive actress at the moment.  It was previously that I shared a news stating that Sajal was receiving threats on calls in Karachi. She has officially proclaimed herself as an actress who is expensive to afford, however, regardless of her high rates, she is seen frequently on different channels, playing major roles.
5)      Saba Qamar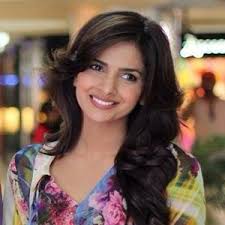 Saba is surely a multitalented Pakistani icon who is loved by the audience regardless of factors like age, culture and location. She received a huge applause for portraying so much negativity on screen as Saman in drama serial 'Maat' and then playing a powerful character in dramas like 'Na Kaho tum Mere nahi', 'Yahan  Pyar nahi hai' and 'Ullu Baraye Farukht nahi'.
She is also selecting projects on the basis of packages which are been offered currently.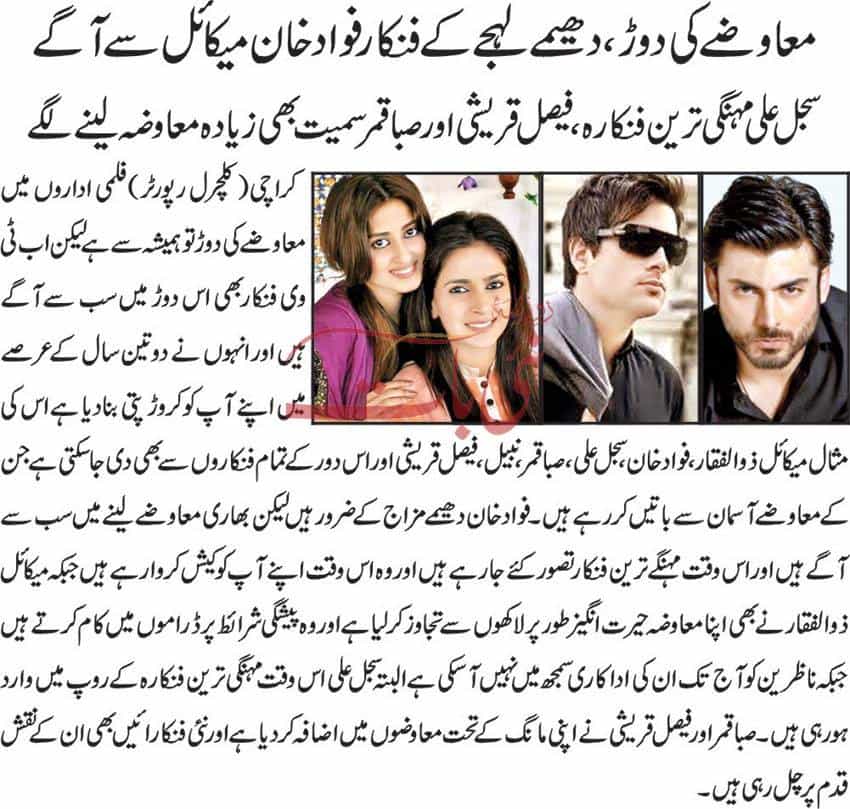 Please share your views on the list mentioned above,
Wishes
Nida Zaidi