Our Industry is full of talent that is waiting to be explored and this is the reason that the ultimate destination for every singer, Video Jokey (VJ), Radio Jokey (RJ), anchor is acting. Some have turned out to be a major hit while some have just vanished after their first show. The most appreciated lot so far is of the VJ turned actresses. Here is the list of the Top 7 VJ turned actresses:
1
Mahira Khan: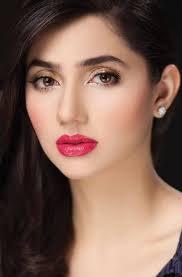 Mahira Khan had started her career as a VJ on MTV Pakistan and her LIVE show was one of the highest rated shows on MTV. She also hosted the show 'Weekends with Mahira' on Aag TV. She got her first break as an actress from the movie 'Bol' which was directed by Shoaib Mansoor. I remember seeing the movie and saying 'She needs to learn how to act'. Then Neeyat went on air and my only thought was 'She really needs to go back to being a VJ, acting is just not her thing'. But her next show bowled everyone over, her drastic improvement was astonishing and we all know which show that was! She recently won the 'Best Actress Award – Satellite' for Humsafar in LSA 2013 and the 'Best Actress' for Shehr-e-Zaat in Hum TV Awards. After Humsafar, she was even better in Shehr-e-Zaat where she played a totally different character from all her previous shows. So yes, she tops my list!
2
Mawra Hocane: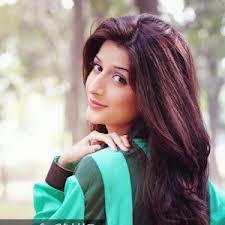 Mawra Hocane started her career as a VJ on ATV Pakistan. She then started appearing in advertisements and was also seen in small roles in different television shows. She finally got her big break from the show 'Yahan Pyaar Nahi Hai' where she was seen in a parallel lead and played a negative character. After that she appeared in one popular show after the other. The best quality about her is that she can play both a negative and positive character to perfection and this is the reason why she comes second in my list. She can easily mould herself into the innocent character that she played in 'Ik Tamanna Lahasil Si' and 'Main Guneghar Nahi' or the extremely negative character in 'Mera Harjai' and 'Yahan Pyar Nahi Hai'. She has proved her acting skills in a very short time.
3
Alishba Yousuf: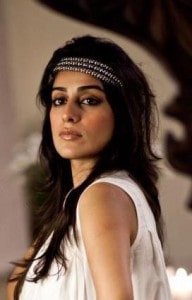 Alishba started her career as a VJ on Aag TV and then made her debut as an actress from the show 'Chaand Pe Dastak'. She was, however, noticed for the first time in the serial 'Main Abdul Qadir Hoon'. Her performance in this show was below average and I could not see a bright future ahead of her but she surprised everyone with her performance in 'Ek Nazar Meri Taraf'. I was amazed at her improvement and I started looking forward to more of her work after that. Her phenomenal performance in her last two shows 'Tanhaiyan-Naye Silsilay' and 'Mere Dard Ko Zuban Mile' has managed to awe the audiences.
4
Sanam Jung: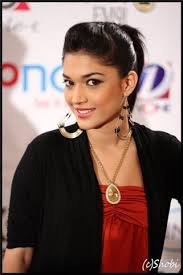 Sanam started her career as a VJ on Aag TV and debuted as an actress from the show 'Dil-e-Muztar'. Sanam Jung comes 4th in my list of the Top 7 VJs. Why? Because amongst all the people in this list, she has made the best debut. Usually actors perform poorly in their first serial but she has performed like an experienced actor in her very first show. I have great expectation from her in the future!
5
Syra Yousuf: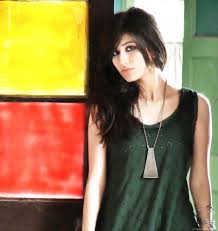 Syra was initially seen as a VJ on MTV Pakistan and later she moved towards acting and was seen in a major role in the popular show 'Mera Naseeb' which turned out to be a hit. Her acting in her first serial can be considered as average but with each passing show her performance became better. Her roles in 'Bilquees Kaur' and 'Tanhaiyaan-Naye Silsilay' were liked and appreciated by everyone.
6
Urwa Hocane: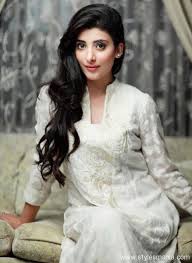 Urwa started her career as a VJ on Ary Musik and gained popularity in a very short time. She debuted as an actress from the show 'Meri Ladli' which became a huge hit. After that there was no stopping her, she came in one show after the other and proved herself as an actress. In most of her serials she has played negative roles but now she has slowly becoming more versatile. She is now doing a comedy sitcom called 'Namak Paray' and another show called 'Aik Pagal Si larki' and it is refreshing to see her in new roles.
7
Naveen Waqar: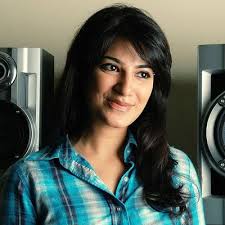 Naveen Waqar started her career with the live music request show, "Pick and Choose with Fuse" on Aag TV. Not many people know that she started her career as an actor from a Tele film 'Ab Set Hai' but she got noticed by audiences by her negative role in Humsafar. Her role as 'Sara' in Humsafar was very well received by the audiences as she had done an excellent for a new comer. Her role in 'Ainie Ki Ayegi Barat' was also liked by the audiences.
Feel free to add to the list and do share your opinion about the ranking!
Mariam Shafiq