System is an upcoming film, and its trailer and music is now formally released in a grand ceremony in Lahore. The film is expected to hit theaters on 16 May 2014. The film is directed by Shehzad Ghafoor Butt, written by Wajid Zuberi and produced by Ghafoor Butt. Main cast consists of Sheraz Ghafoor Butt, Nadeem, Kashaf Ali, Irfan Khosat, Shafqat Ali Cheema, Saima Saleem, Nayyer Ejaz, Saira, Saleem Shah and Maryam Ali Hussain. Post production work of film is done in India. Producer Ghafoor Butt has termed this film as one of the finest Pakistan has ever made.
The film can be called a family movie, but for Ghafoor Butt family, as three family members of this family are associated with it. Ghafoor Butt is producer, his elder son Shahzad Ghafoor Butt is director and his younger son Sheraz Butt is hero. Ghafoor Butt is a Norwegian-Pakistani, who also produced one film 'Khamosh Raho' earlier in 2011 to launch his son Sheraz Butt as hero, but the film failed badly at box office and the film System is second attempt to launch his son again as hero. The film is produced under the banner of Green Chilies Entertainment (is it an entertainment company or a sabzi mandi ki dukan???)
The trailer can be viewed at below mentioned link.
https://vimeo.com/92754387
Here is news excerpt from Urdu Daily Jehan Pakistan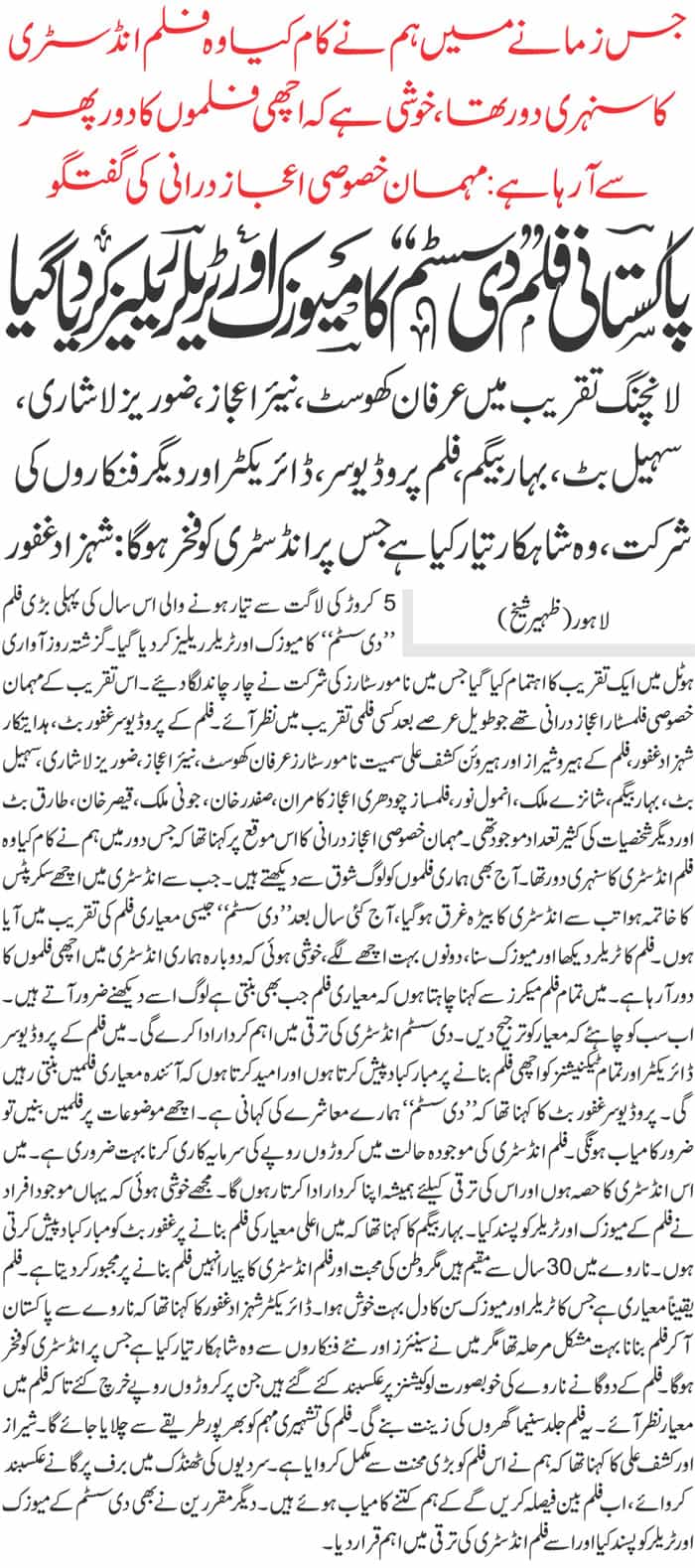 Rashid Nazir Ali