The troubles in Romaissa's life are never-ending; her daughter is confined to her room in the house which is actually hers and her own status is worse than that of the maids of the house. I was really looking forward to the scene in which Romaissa will finally react to the way she is being treated. The build up was very well done; Hamnah's plan to take over Nabeel's room, the way Maham was being neglected, Zeeshan's attitude, Hassan's sickening behavior and how it effected Romaissa but the final scene in which she hits Walid's son was actually not as impactful as I expected it to be. The reaction from Walid's wife was not what I had expected; I expected much worse of course and Zeeshan is disappointing me over and over again with his attitude.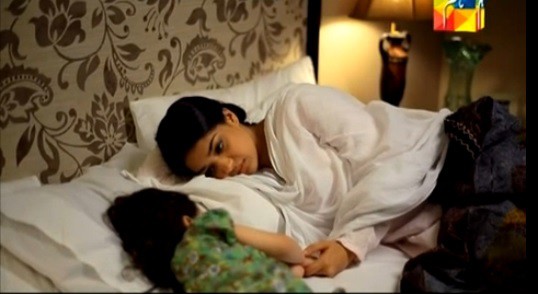 I have no idea where the story is going and what is the central idea of the play. People have been saying that the central idea is that a person should fight for their rights because if they don't then people treat them like a doormat – honestly speaking I don't find this concept appealing at all or at least the way it is being presented on screen is not interesting enough! It would have been far better if the drama was moving towards a resolution at this point and we could have seen Zeeshan and Romaissa getting closer to each other. Also, lets not forget that Romaissa and Zeeshan both don't know that Romaissa's is the rightful owner of the house and everything else that belonged to Nabeel. I was hoping that Romaissa will change for the better but that does not seem to be happening.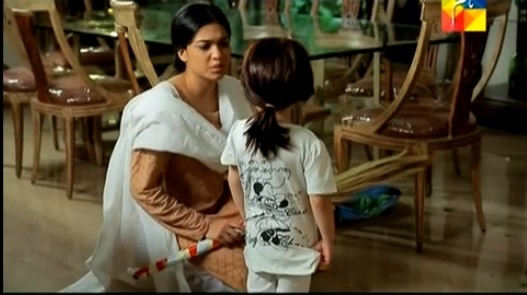 The writer has given me a million reasons to feel for Romaissa but watching her suffer right from episode 1 has had more of a numbing effect than anything else! The fact that she doesn't do anything to change the situation she is in is actually going against her character. Zeeshan is making one impulsive/foolish decision after the other. I am wondering if he will be a changed person once he is well enough to rethink things.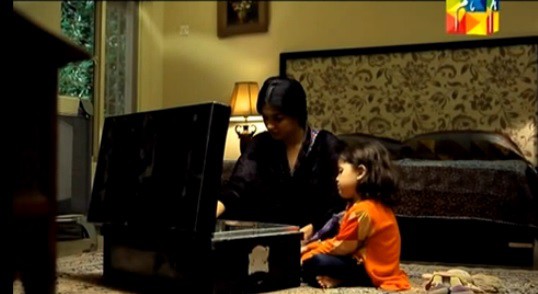 Even though I don't feel for Romaissa's character much mainly due to the characterization but I have to say that Sanam Jung has been brilliant especially in the past few episodes. Her character doesn't have much to offer but she has tried her best to make the viewers connect to Romaissa. The dialogue "Wo bholei ga tu yaad aye ga na" has been done to death, it should be replaced with something else which is somewhat new. When Bushra asked Romaissa if she missed Nabeel, I knew exactly what she was going to say!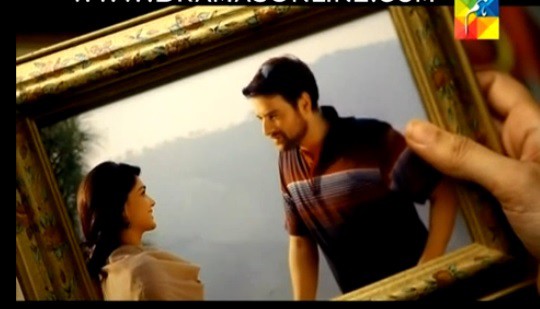 The scene in which Romaissa is going through her trunk and she says "Mujhe pata nahi tha kabhi is sandooq mein akathi ki jane wali cheezon mein aik cheez tum bhi ho gay!" was very touching. Hassan deserves to be shot! It is about time that he paid for the way he has been harassing Romaissa. It made my blood boil when I saw Hamnah and Hassan happy. Nabeel's family has been getting away with everything till now; I wonder how Romaissa is going to react once she finds out the truth. I really hope the play doesn't end with Romaissa forgiving all of them.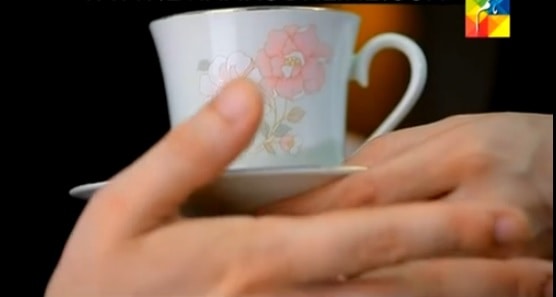 The preview of the next episode showed Romaissa being called manhoos all over again. Can things get any worse for her? I think not!
Do share your thoughts about this latest installment.
Fatima Awan