Elma finally "sort of" took a stand for herself in this episode mainly because of her sister but also because she knows that she does not have anyone to look out for her any more. She is the older sister who is expected to take care of her sisters now that her father is no more therefore the slight changes in her personality were definitely easy to connect to. For once she did not care whether Sharafat begum approved of her actions or not but she demanded something from her husband because she thought she deserved it. It was also good to see her talking about her status in the house with her sister and her husband. She understands very well how much she was doing for this family and she expected something in return now. While it was good to see Elma expecting a little more from her husband, it was definitely very strange watching her put up with her husband's infidelity without confronting him. Unfortunately Zarbab is so full of flaws that Elma cannot really make him come up to her expectations even if she wants.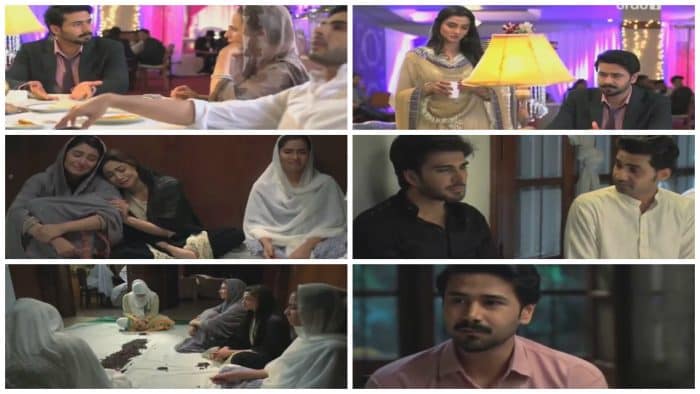 Zarbab was always shown as the sort of person who would much rather pay his mother to stay out of trouble then take a stand for anything at all. Zarbab might run the house but that is not because he is very responsible but only because he hates confrontations. He knows that he can only live a peaceful life in that house if he continues giving her money. He has never shown any kind of affection towards any of his family members who are just as selfish as he is. Zarbab wants an easy life and anything or anyone who will make his life complicated will not get his support. He gladly had an affair with Javeria and was even willing to marry her because he was scared of her parents!! But when his mother found out and was willing to bail him out of this situation, he let her do that. Zarbab is a coward who will never be able to take a stand for his wife but who even now would much rather find an escape than address the issues at hand. Until now Sharafat Begum was the only one pressurizing her son but now that Elma wants him to take a stand for her, he will have even more of a reason (excuse) to get closer to Javeria.
The scene in which Sharafat Begum and Zarbab were talking about Arif must have some kind of significance because it got plenty of screen time and there was no other apparent reason for Arif to bring her office friend home. The rona dhona in this episode was a little too much for my liking. It was funny how Zarbab had to bear with everything Ramish said to him because Ramish is rich! Imran Abbas yet again seemed disinterested and his dialogue delivery wasn't very impressive. I have never really liked Elma's sisters because their scenes were always a little too 'decorated' but in this episode Neha's relationship with her sister was shown really well. Elma finally has someone in that house who she can call her own – something which was badly needed.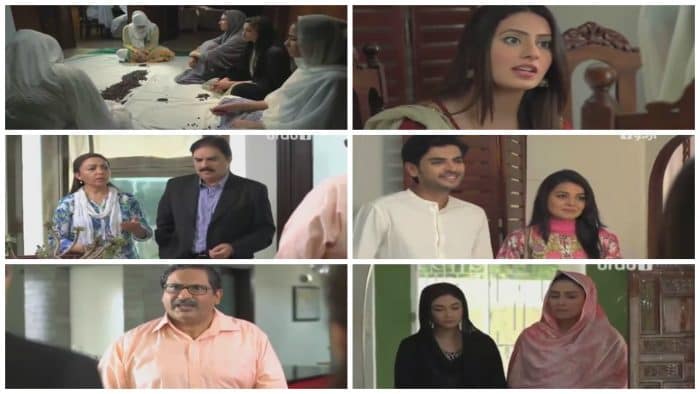 Sunbal has managed to stay positive even after Ramish did not turn up for the engagement. The reasoning she gave for holding on to the relationship was impressive but it seems highly unlikely that Ramish will get over Elma anytime soon. The preview of the next episode showed Zarbab regretting his decision to get married to Elma and Neha talking to Ramish in a way which would be a cause of concern for him.
Tum Kon Piya is one of those dramas in which the production values, performances and the direction makes up for an average script. Like I said before the script is average but it is logical therefore the drama is watchable and does not have any glaring flaws.
How many of you watched this latest episode? Don't forget to share your thoughts about it.
Fatima Awan