Tum Kon Piya's Poster Looks Filmy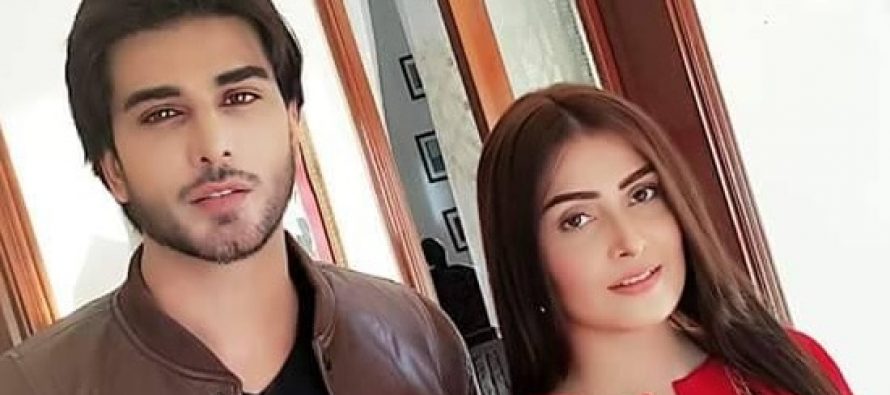 Tum Kon Piya will be the first play which Ayeza Khan has acted in after her wedding. The script of the play is based on a novel, it has been written by Maha Malik. The director of the play Yasir Nawaz has involved himself in the project day and night. The producers of the drama are one of the most well known ones namely 7th Sky Entertainment Production. The drama is due to air sometime soon on Urdu1. Imran Abbas will be playing the leading role along with Ayeza Khan in the drama. Ayeza Khan has been promoting the drama a great deal on her facebook and instagram page but Imran Abbas does not appear to be equally excited about the project.
Until now many different posters and pictures of the play were circulating on the internet but the official poster of the drama has just been revealed. The poster has a very filmy look which is a new trend in dramas nowadays. Many of the other posters of different dramas too look like they are posters of films.
Here is the official poster of Tum Kon Piya: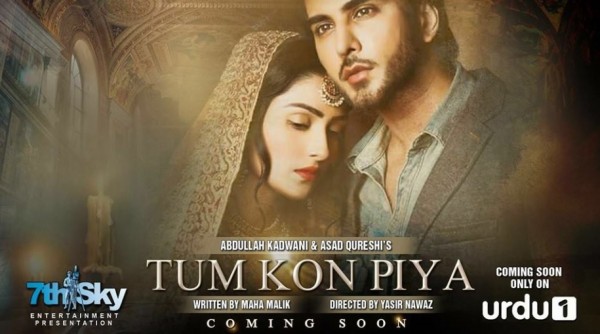 ---