The recent shoot of Zara Abid by Nabila's Salon came under attack for darkening the skin tone. The shoot was based on the theme "FOR THE SAKE OF ARTS"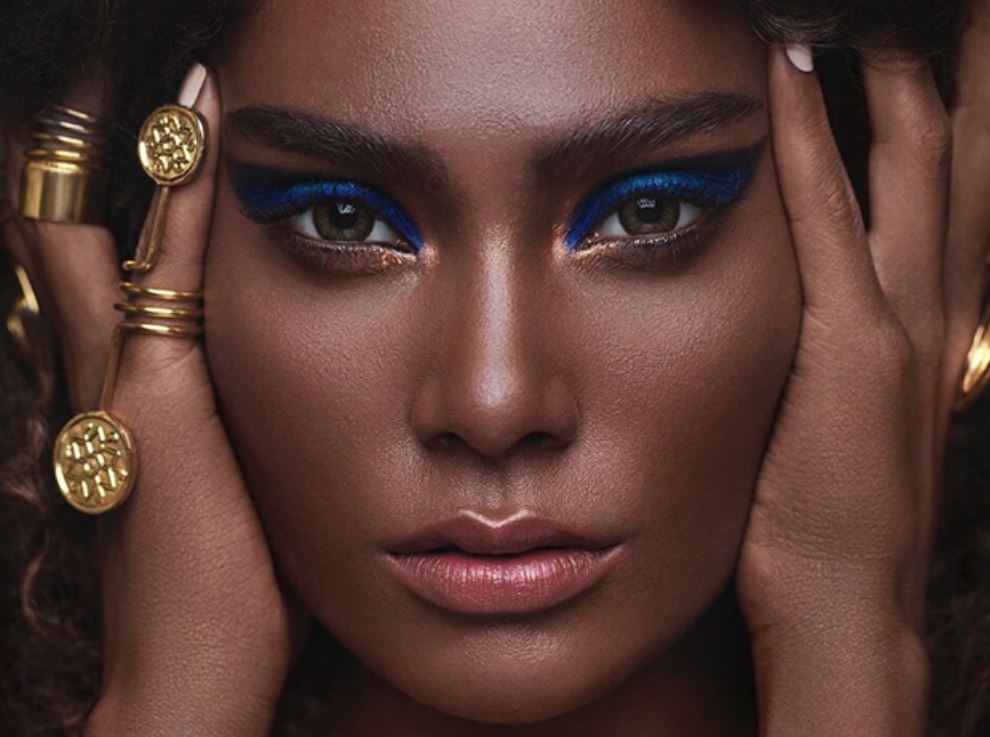 After criticism and trolling the model, Zara Abid, and stylist, Tabesh Khoja, and Nabila herself are defending it.
Zara defended by saying: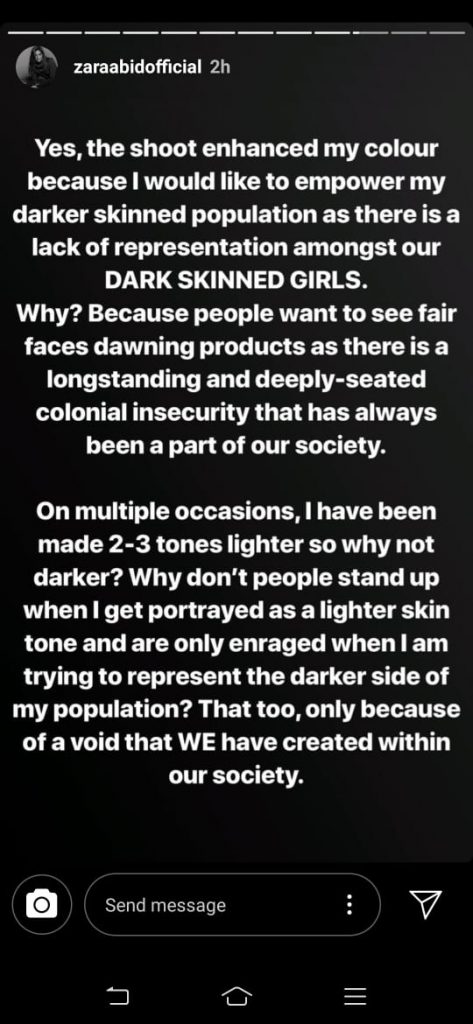 Zara stated "she wanted to represent dark skinned girls and she asked people to stop bullying her for being herself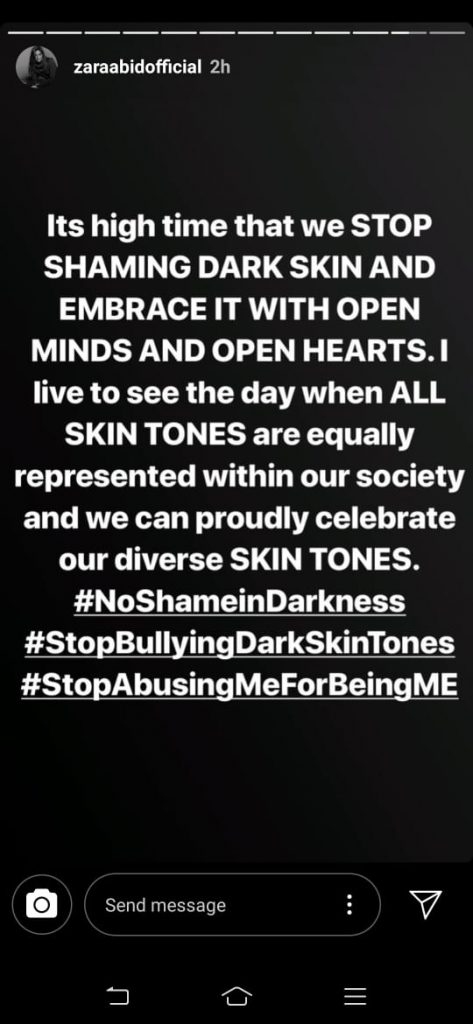 Stylist Tabish Khoji shared his response on all his accounts. He stated "SHAME ON YOU FOR BEING 'UN-FAIR'­
I'm compelled to address something that has been making the rounds on social media. The recent shoot that I uploaded became the target of cultural misappropriation and colorism/racism. The fact is that the reaction to the shoot has been blown out of proportion, largely misconstrued and heavily manipulated.
ZARA ABID IS A DARK SKIN MODEL. She is stunning and utterly unapologetic about her complexion. However, people are ignoring her natural skin tone, choosing to lighten it up through makeup and Photoshop.
This shoot is not a representation of any particular culture.
As Pakistanis, we often overlook our very own diverse skin tones.
BROWN IS BEAUTIFUL, DARK IS DIVINE AND ALL COMPLEXIONS ARE EQUALLY STUNNING.
SHAME ON YOU GUYS FOR SHUNNING THESE DARK SKINNED BEAUTIES.
I am distressed by the fact that I had to enhance Zara's shade 6 (Zero Makeup) complexion into a shade darker, due to the lack of acceptance by our local modelling agencies who hesitate to have a pool of dark skinned models. Moreover, it is hard to find girls with diverse skin tones who are willing to model due to succumbing to societal norms.
Why? 'Because DARK GIRLS don't sell.'
Why? 'Because clients don't want dark skinned models.'
Leaving the industry without a diverse skin tone representation of our indigenous population.
Where does this cycle of discrimination end?
Our freedom of speech, expression and creativity must not be hijacked by narrow-minded, superficial, judgmental people.
STOP BULLYING. STOP MANIPULATING. STOP DISTORTING FACTS AND INTENTIONS.
And most importantly,
STOP COLOUR SHAMING."
People were having mix responses: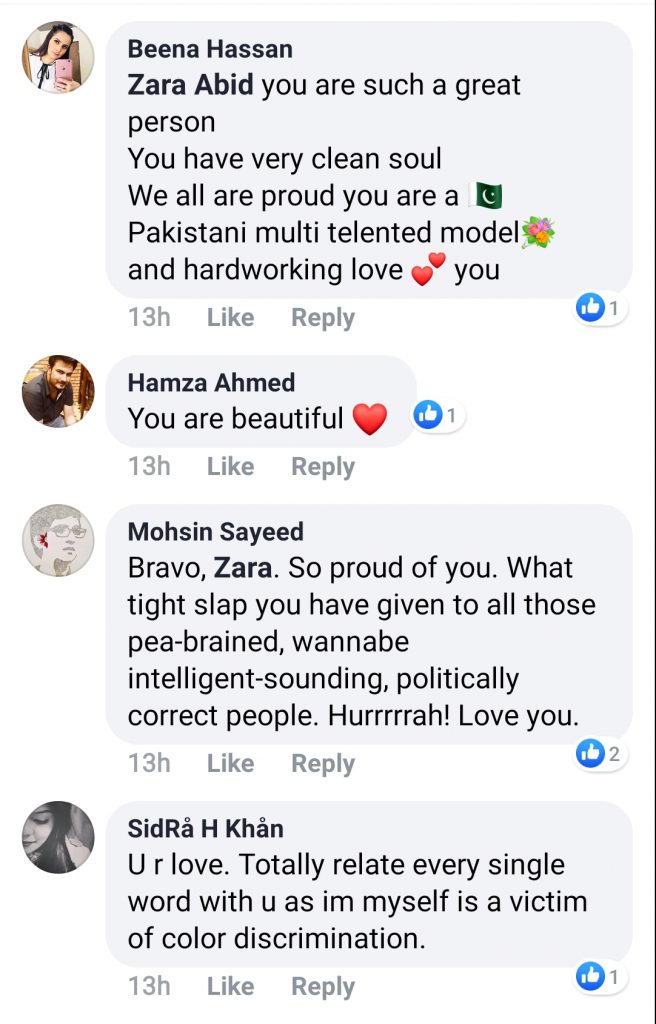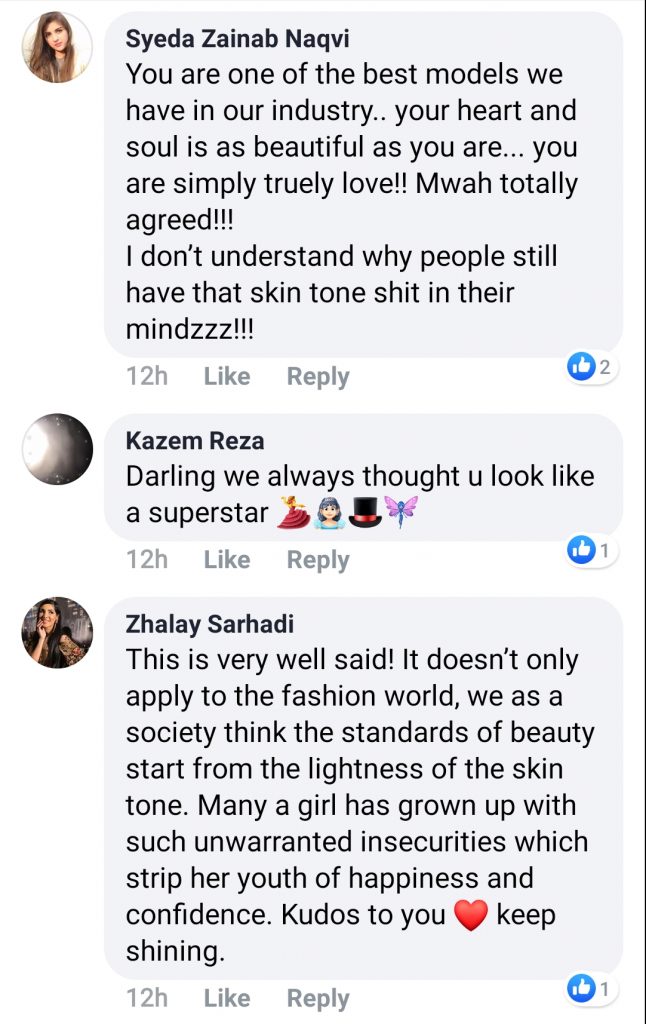 Let's wait where all this goes. What are your views on this? Do let us know.