This Eid really holds a lot of significance for the local producers and movie makers as 4 high-budget Pakistani movies will be making their way to cinemas. We have been sharing all about the upcoming ventures of Pakistan which include the release of movie 'Josh', 'Main Shahid Afridi hoon', 'Ishq Khuda' and 'Waar' but what is new is the fact that due to these four local movies, Pakistani Cinemas will not be showing Bollywood's two major movies, specifically Chennai Express and Once Upon A Time In Mumbaai again.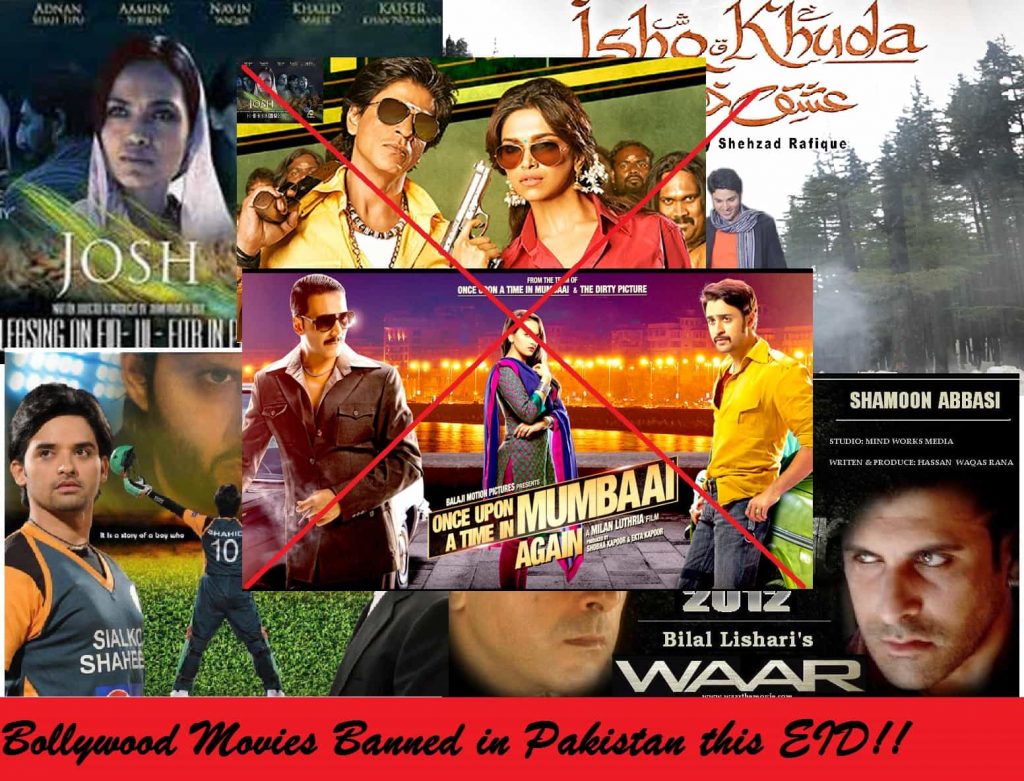 Both of the said movies are considered as important movies for the box office and planning a complete blackout towards them will be causing Pakistani cinemas a loss of more than Rs.  20 Crore. Although the Box office is unhappy with the decision knowing about the loss, the distributors are anxious to give the local movies a clean platform.
One of the leading Distributer, Abdul Rashid said:
 "Yes, we are not releasing Chennai Express and Once Upon A Time in Mumbaai – 2 in Pakistan. Our government wants to protect the interests of the Pakistan film fraternity. We don't mind rescheduling the two films to August 15. But piracy would have reduced the business prospects of the two films by then. We cannot overrule our government's decision."
While it seems like a good move for majority of the Pakistanis who are loving the fact that officials are taking steps to conserve the local culture by promoting homemade products, it is important to mention that although the stated movies will not be releasing in Cinemas, people can still watch them online as majority of the people normally do. Even 'Ek tha Tiger' too was banned in Pakistan last year for a pretty similar issue; the movie enjoyed a decent number of fans within Pakistan too.
It is, therefore, a high time that the law making bodies should come up with new strategies to offer a better framework as a reason of what and why a film is banned or shown in the country.
Wishes
Nida Zaidi