Tonight's episode of Udaari just like the previous episodes highlighted the obstacles in Zebu's way. The writer Farhat Ishtiaq has kept everything very real so far so that the viewers are not fooled into thinking that taking such a case to the court is a walk in the park. Even without Malik's support Imtiaz's lawyer is fighting the case aggressively because for him now it is a matter of his reputation! He has never lost a case in his entire career and he is not going to let this case spoil his record. This latest development went to show how two people who are in the same profession are fighting battles on completely opposite fronts. For Imtiaz's lawyer his reputation as a lawyer comes before everything else, although he knows that Imtiaz is guilty but for Arsh winning is important because he wants to save Sajida and he does not want to let Zebu down. The viewers also saw Malik supporting Kashf foundation in order to save his reputation. The trial was covered in detail yet again in this episode but the turning point of this episode was when the viewers saw the man who witnessed everything that night for the first time after that incident. This man has turned over a new leaf perhaps due to some tragedy in his life and in his present condition he will be very interested in helping Zebu and Sajida. This latest development wasn't too shocking since the repeated references to there being a need for a solid witness clearly indicated that this man will surface at some point. Now the real question is that how will he come forward.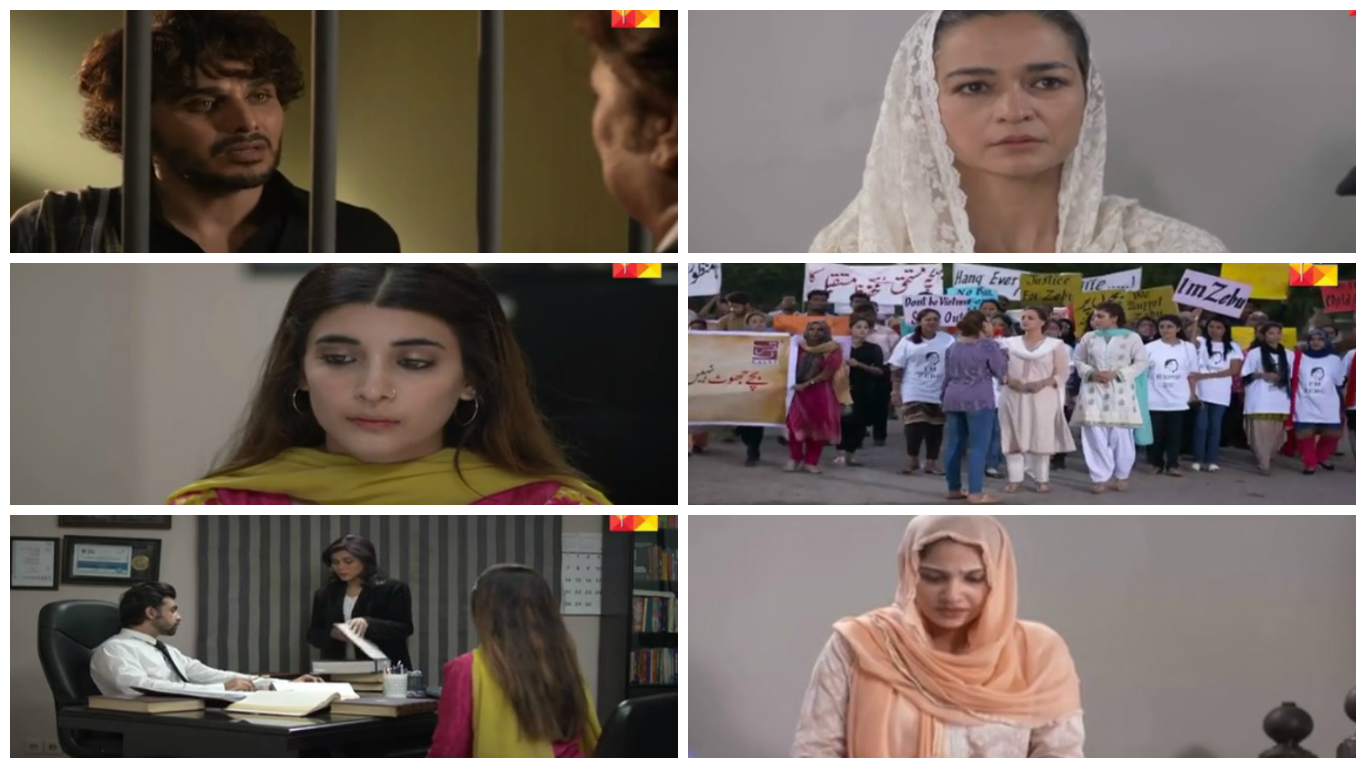 The strength with which Zebu faced the lawyer in the court and narrated everything that happened and Sajida's emotional testimony in the court were the most emotional scenes of this episode. Hina Altaf and Sammiya Mumtaz translated all the emotions involved in these scenes flawlessly. Their performances and the way these scenes were shot and written made them very effective. Zebu is most certainly the heroine of her life and not a victim! She is a fighter who knows that the road she has decided to take is not an easy one but she is willing to face all the hardships that come her way. Meeran's decision to support Zebu without thinking about the consequences was another development which was covered really well. Arsh warned her about the consequences but she decided to take this step nevertheless. At the end of this episode Sajida confessed to her crime and even with all the witnesses and testimonies the evidence against Imtiaz was not strong enough. Imtiaz's expressions at the end of this episode suggested that his old 'friend' had come to visit him but the preview of the next episode showed Imtiaz's lawyer telling him that he will win his freedom very soon.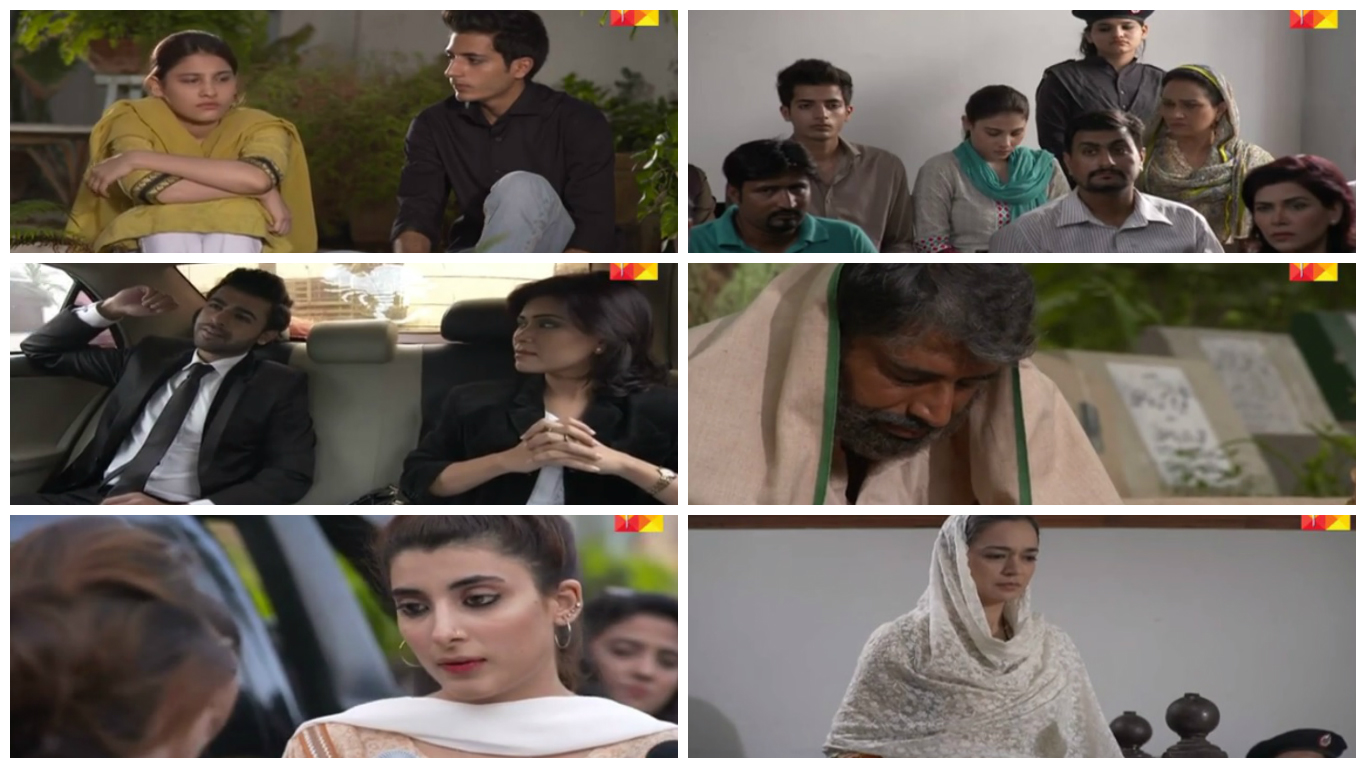 Even someone like me who wanted to see this case going to trial and also wanted to watch the proceedings of the trial in detail cannot help but question the pace of the drama. Every episode of Udaari has quite a few emotional and powerful scenes to its credit but even then the drama needs to pick up pace. Every episode has a lot of scenes which can easily be covered in a few seconds but they are covered in detail. For instance Imtiaz's conversation with his lawyer in this episode, Munira's interview to the reporter, Arsh's partner giving her details of the case and few other scenes could easily have been chopped down. It remains to be seen how this final witness will make it to the court and I really hope that Udaari wraps up soon because there is no need to stretch the story further. How many of you watched this episode? Do share your thoughts about it.