It was sad to see Sajjida ordering her daughter to stay away from a person who she had no reason to feel threatened from and putting her trust in someone who should not be trusted. The way Sajjida refused to talk about Meeran and Illyas' relationship when Imtiaz wanted to 'gossip' about it went to show that deep down she still has a soft spot for these people. In a way Imtiaz told her to make sure that they had no ties with the 'mirasis' therefore she feels that she is saving her marriage by severing ties with Sajjida and her family. These scenes in which Sheedan and Meeran showered Zebu with love went to show that they still loved Zebu just as much as they did before. One apology can bring these friends back together but Imtiaz is making sure that never happens.
Imtiaz is gradually trying to make Zebu question the things her mother makes her do and the way she treats her because he knows that if she starts distancing herself from her mother then he will be the only 'friend' she will have in the house. He is constantly trying to prove that he loves her more than her mother and that she is better than her mother. Zebu is too young to understand these things and she has a pure heart therefore she never gets persuaded by his words. She has however started hiding things from her mother because she gets rewards in return for keeping these secrets which obviously implies that Imtiaz is violating this little girl in some way and he makes sure she knows that it is their 'secret' along with many other nice things he does for her like buying her things and taking her to places she likes.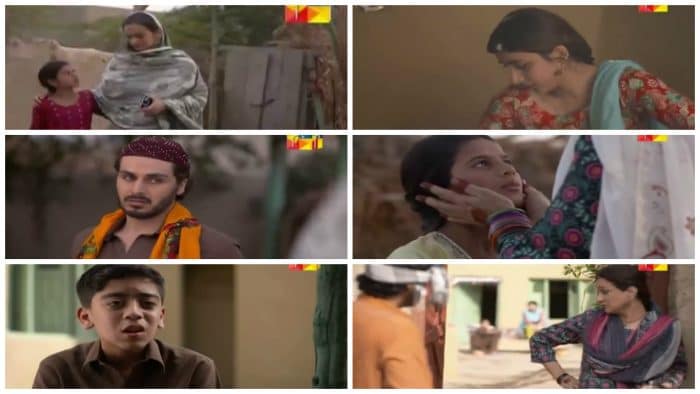 Sheedan's enthusiasm and her quality to focus on the positive aspects of every situation makes her character the most amazing character in this play. She did not judge Milli or her friends but only focused on what these people had to offer. Surely, these people are very different from Sheedan and her family and friends but that did not mean they were bad people – this aspect of Sheedan's personality won me over completely tonight. She is a strong and insightful woman just like Samina Peerzada's character in Rehaii. She is also very confident that she can protect herself and she does not need a man by her side. Bushra Ansari is beyond brilliant as Sheedan, she owns her role completely. Her acting and dialogue delivery is impressive and spontaneous.
Arsh is educated and modern but he is very narrow-minded and immature. Unlike Sheedan he judged Meeran and her family right from the first day based on their background. Sheedan could have refused these people too because there are many things about them which might appear to be outrageous to her but Sheedan is much more wise than Arsh. Arsh was never convinced that Meeran could be part of the band and now after this meeting he did not feel the need to 'entertain' her. Meeran felt the exact same way about these people but Sheedan made sure she took up this assignment. Urwa Hocane was superb as Meeran in this episode but I am tired of watching Meeran sing the same song over and over again!!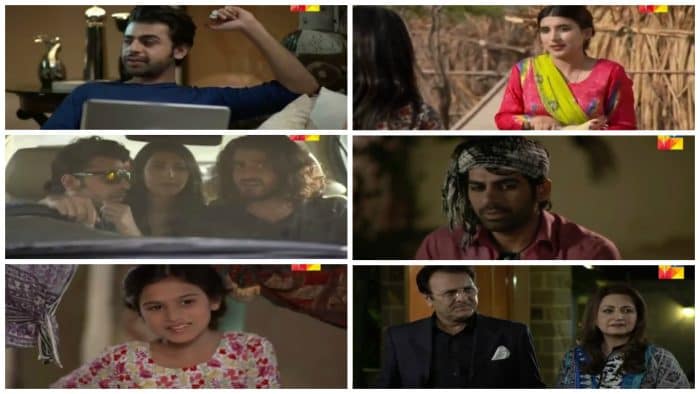 The preview of the next episode showed that Meeran and Sheedan reach Milli's house and I hope that Arsh comes into terms with the fact that Meeran is there to stay because his nakhras are getting annoying now. The 'ABC band' got a lot of screen time in tonight's episode, which was justified but their arguments got repetitive after a while.
All the actors are giving their best performances in this drama including the child star Maryam Fatima. Ahsan Khan, Sammiya Mumtaz make you forget that you are watching a drama, their portrayals are so natural and convincing. Even the actor playing Sheedan's son's role is doing complete justice to his character. So far the entire team of this play; the writer, the director, the producers and all the actors have done a commendable job.
How many of you watched this latest episode of Udaari? Don't forget to share your thoughts about it.
Fatima Awan
Top Trending Video