Upcoming telefilms on Eid!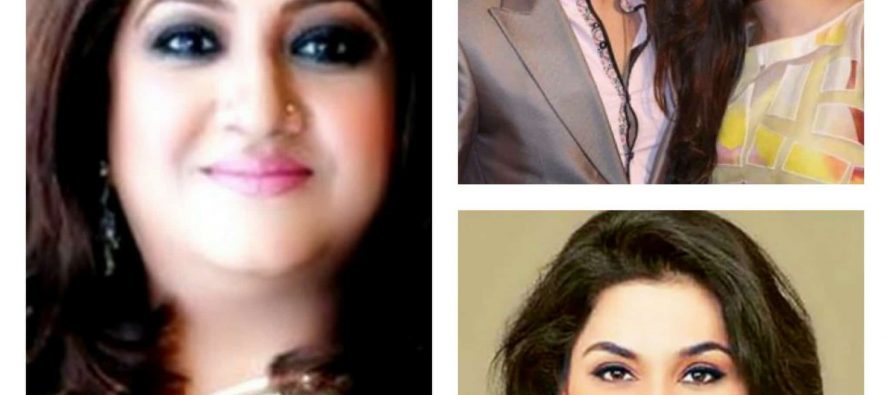 Eid is just on the doorstep. Many shoots for special shows are already completed and telefilms are also coming to entertain you. Here are few telefilms you will be able to watch on Eid:
Pyar ki love story:
It is written by Faiza Iftikhar and has a strong ensemble of Saba Hameed, Asif Raza Mir, Urwa Hocane, Farhan Saeed and Usman Peerzada. The telefilm is obviously a light hearted comedy and we can totally believe it would be fun because Faiza has a talent of writing mind blowing comedies. It will be aired on Eid day 2 on ARY Digital. Have a look at the promo:
Watch Eid special telefilm #PyarKiLoveStoreOn Eid day 2 at 7:00 pm on ARY Digital

Публикувахте от ARY Digital в 21 юни 2017 г.
Khalda aur Walda:
The telefilm stars Hina Dilpazeer, Uroosa Siddiqui and Shabbir Jan among others. It will air on Eid day 1 on ARY Digital. Have a look:
Don't forget to watch Eid special telefilme #KhaldaAurWaldaOn Eid Day 1 at 7:00 pm on ARY Digital

Публикувахте от ARY Digital в 21 юни 2017 г.
Khala Garam Masala:
Khala Garam Masala will air on Eid day 3 on ARY Digital. It stars Bushra Ansari, Kanwar Arsalan and Sana Askari. Watch the promo:
Don't miss to watch Eid special telefilm #KhalaGaramMasalaOn Eid Day 3 at 8:00 pm on ARY Digital

Публикувахте от ARY Digital в 21 юни 2017 г.
Nain Tara:
Nain Tara will be aired on HUM TV. The cast includes Hina Dilpazeer, Ahmed Hassan, Saif e Hassan, Faryal Mahmood among others. The telefilm is the first production of Ahmed Bhatti.
Nain TaraComing This Eid on #HUMTV

Публикувахте от HUM TV в 22 юни 2017 г.
Appi Bhai:
The telefilm stars Sonia Hussain, Yasir Hussain, Saba Faisal and Waseem Abbas. Sonia will be essaying the role of a tomboy. Due to an all sisters family Sonia starts impersonating a boy. It will air on HUM TV.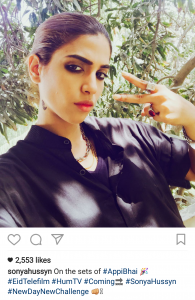 Daurr:
The telefilm has none other than Meera Jee in the lead and is produced by MD Productions. It will also air on HUM TV. The telefilm is directed by Kamran Akbar Khan. Here are some behind the scenes shots.
unreleased shots from my upcoming comedy telefilm #Daurr directed by #KamranAKhan & produced by #MDProductions of @Humtvnetwork -out dis Eid pic.twitter.com/J5BnszOKEg

— Meera Irtaza (@TheMeeraJee) June 4, 2017
Also watch full promo:
Coming this Eid on #HUMTV

Публикувахте от HUM TV в 22 юни 2017 г.
Salma ka Balma:
The star includes Madiha Imam and Ali Safina in the lead roles. It is a typical story of two cousins who fall in love and then face difficulties from their families. The telefilm is produced by Big Bang Entertainment and Dr. Ali Kazmi. It will air on ARY Digital too. Director is Ali Hassan who directed Muqaabil before this.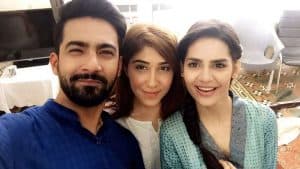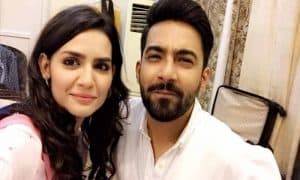 2 Telefilms by Mehreen Jabbar:
Mehreen Jabbar is returning to TV with telefilms. According to her both of them will be very different and are produced by 7th Sky Entertainment. One is written by Dr. Muhammad Younas Butt and second by Muhammed Ahmed.
The first one stars Feroze Khan, Sana Javed, Shamim Hilali, Ali Ansari and Hashim Butt.The telefilm is allegedly named Khaani.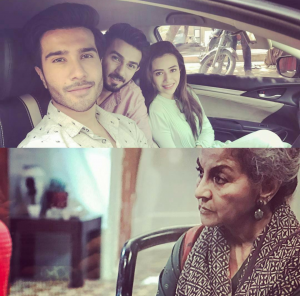 The second is more of a lighthearted family drama in which there are two older couples and a couple of youngsters as stated by the director.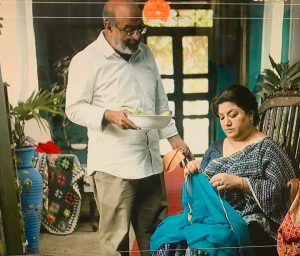 Teen Shauqeens:
Another one you will be able to witness this Eid is Teen Shauqeens starring Ramsha Khan, Shamoon Abbasi and Muneeb Butt among others. It has a plot of 3 bachelors after a new girl in mohalla played by Ramsha. It will air on HUM TV.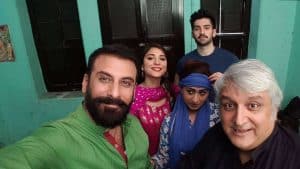 This sums up my list for upcoming Eid telefilms. Hope you will enjoy these on your screens and an advance Eid Mubarak!
...
---