Assalamoalikum…
so this episode was quite slow and had no further development to the plot. Yet, it did not seem unnecessarily dragged because the whole point is to show the plight of a mother who has to raise four daughters in this society all by hersef, and that was emphasised quite well here. The things Naheed had to bear, though extreme were very realistic. Once again, I cannot help praising whoever thought of Saima Noor playing the lead. She is flawless as the helpless woman who happens to be a determined mother . The contradictions of her personality is very well executed. she knows she has nothing going for her except the sheer will to make her daughters' lives happier and that keeps her going.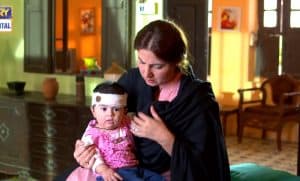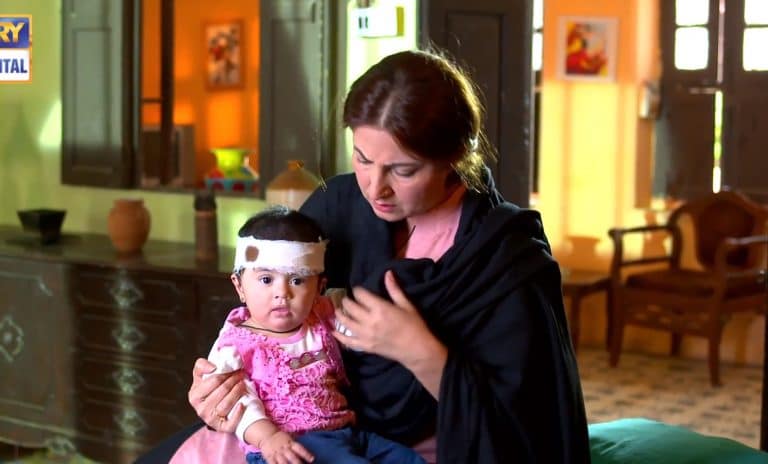 However, other women in her life are persistent in making things hard for her. First, that khala was so mean to Naheed and then she had to request Fariha for minding Kiran while she was away, and we all know how evil and heartless she is. After a heated argument with her brother over Fariha's tales, he had a change of heart and little Kiran found a place to stay for the afternoon.
It looks like one of Naheed's trouble subsidies just to give rise to another. Now that she found a steady source of income in the form of school canteen, she has to quit that because of Kiran's falling health. On top of that, everyone is trying to make that one person who helps her go out of her life. When she asked him to help with Kiran's medicines, her brother chose the exact time to come and meet her and that will now give rise to another stream of fire Naheed has to cross, with Fariha and khala adding fuel to the fire.. looks like Naheed's troubles are far from over.
In Sadiq's household, his mother has passed away due to her ill health and neglect at the hands of Aneela.. well, that hole she really did dig herself, so no sympathies.. the scene where she remembered Naheed as she had lain alone , rejected and scorned after the birth of Kiran was definitely touching. But I was hoping when Naheed was worried about childcare that Sadiq's mother will come to know about it and offer to keep Kiran and play her part in the girls' upbringing even without Sadiq's help but that didn't happen. Whatever remorse she had, has gone to her grave, without Naheed's knowledge.
The promo shoes Kiran will die. That is so sad, since Naheed had tried her best to keep her healthy and also because she was so cute and adorable.