Lately, the very talented and handsome television actor Aijaz Aslam got indulged into a controversy that happened in "The Couple Show". The controversy arose, when he passed a statement regarding actress Urwa Hocane. The statement created a lot of buzz on social media.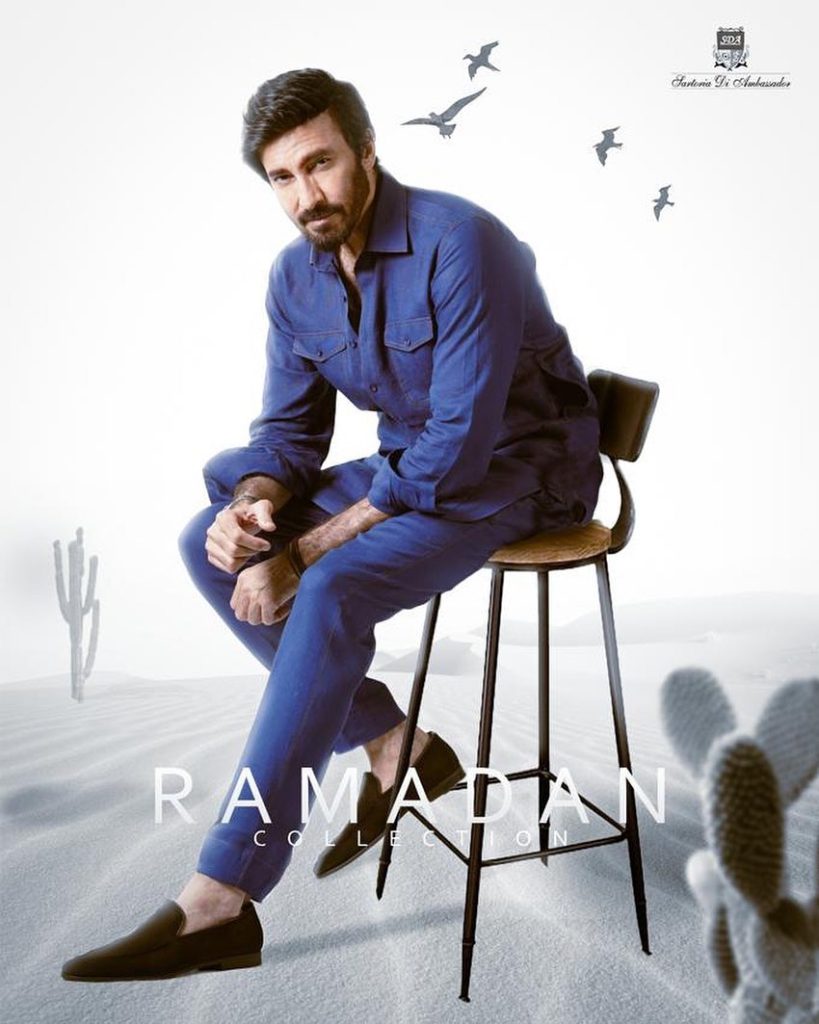 In the segment, while replying to the strange question, "Which actor lacks in mannerism in the industry? , Aijaz Aslam said, "Urwa, I have heard about her misbehaviors from others, I have heard that she loses temper quickly, she also has given instructions to the directors, but these are the things that I have heard, again, this might be wrong and one also has to hear second side of story before passing any judgement, she was respectful towards me".
After this, a lot of debate happened on the social media, fans didn't like the statement of actor, mostly, they said that if he hasn't seen her bad behavior, then, there was no need to mention about it.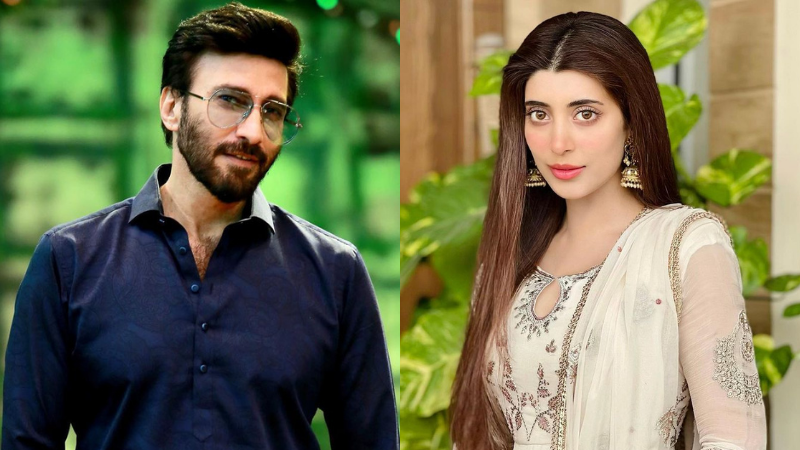 All the debates were being glimpsed by the actor and he clarified it, he said that, although, he has never worked with Urwa also has never been ill-treated by her, whatever he spoke on the show, was his reply to a question asked by hosts, that too on the basis of whatever he heard from others, he said that he already clarified that this might be wrong.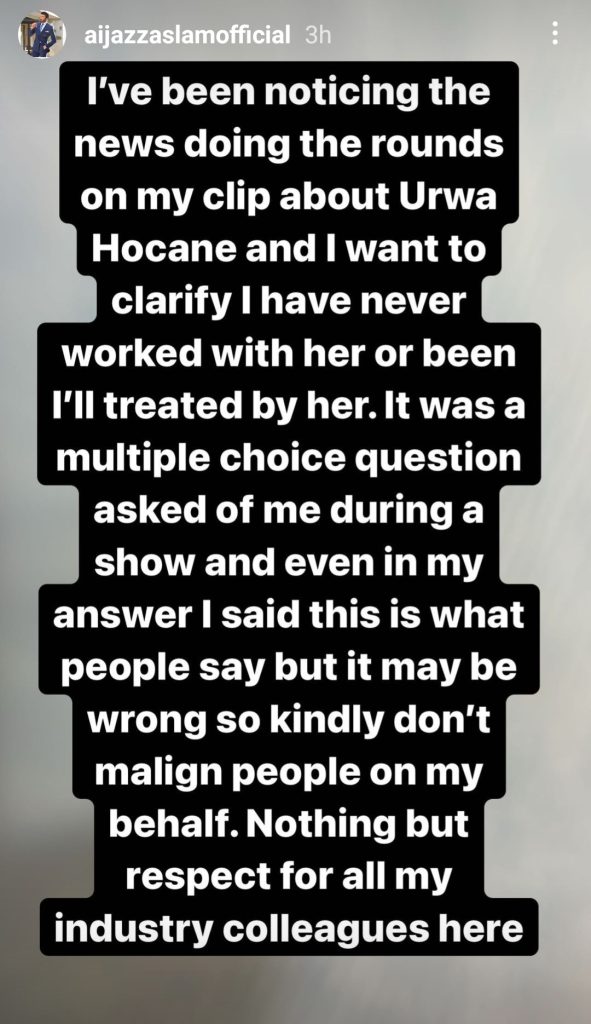 Urwa Hussain's official statement has also come to the light, she says that she denies all the baseless allegations, however, she admitted that she is creatively charged person who indulges in healthy discussions with her directors, she said that she respects seniors and seniors also hold the same responsibility. She also hoped that, probably, Aijaz Aslam did not intend to harm her but such irresponsible statements are often taken out of proportion and leave the speakers on the mercy of internet trolls. She thanked Aagha Ali and Hina who didn't take part in it.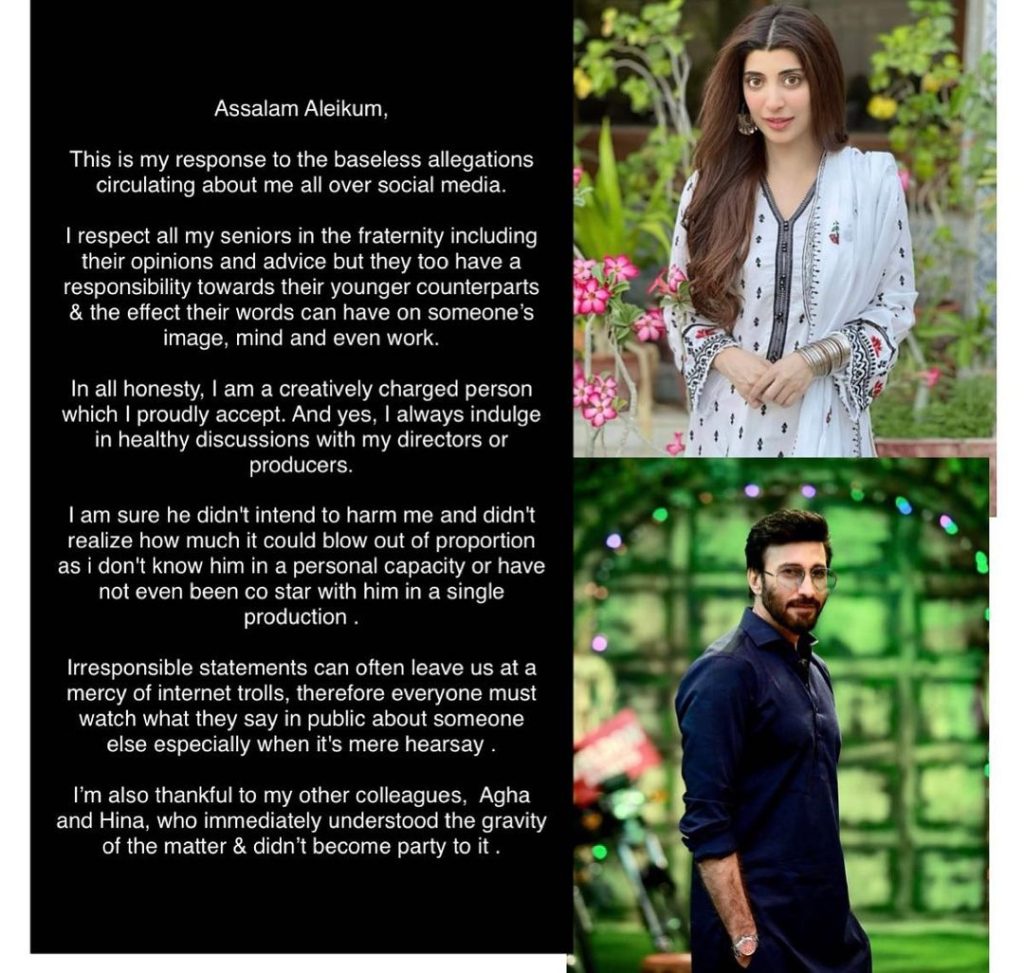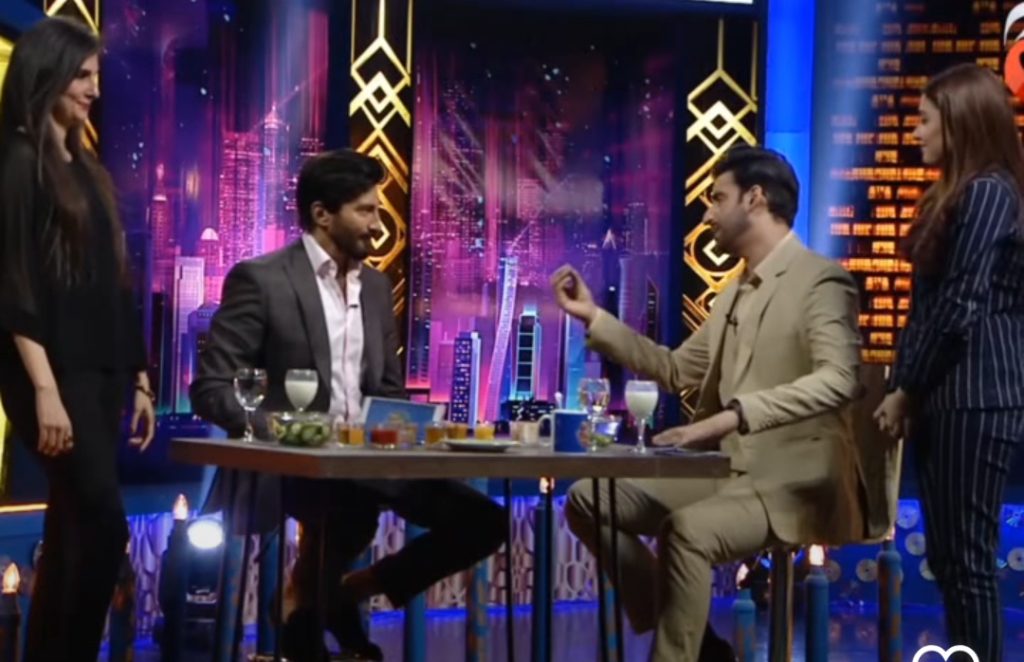 Public praised Urwa's peaceful reply and said that the host was the real culprit who asked such question.