Brilliant Actress Ushna Shah often remains in news for her weird statements, she has once again made headlines after her recent statement about male friends who flirt with girls, Ushna Shah has shared a statement about her flirtatious male friends. She has said if a girl isn't responding to your flirt that means she isn't interested in you, Ushna Shah wrote this in her recent Twitter post.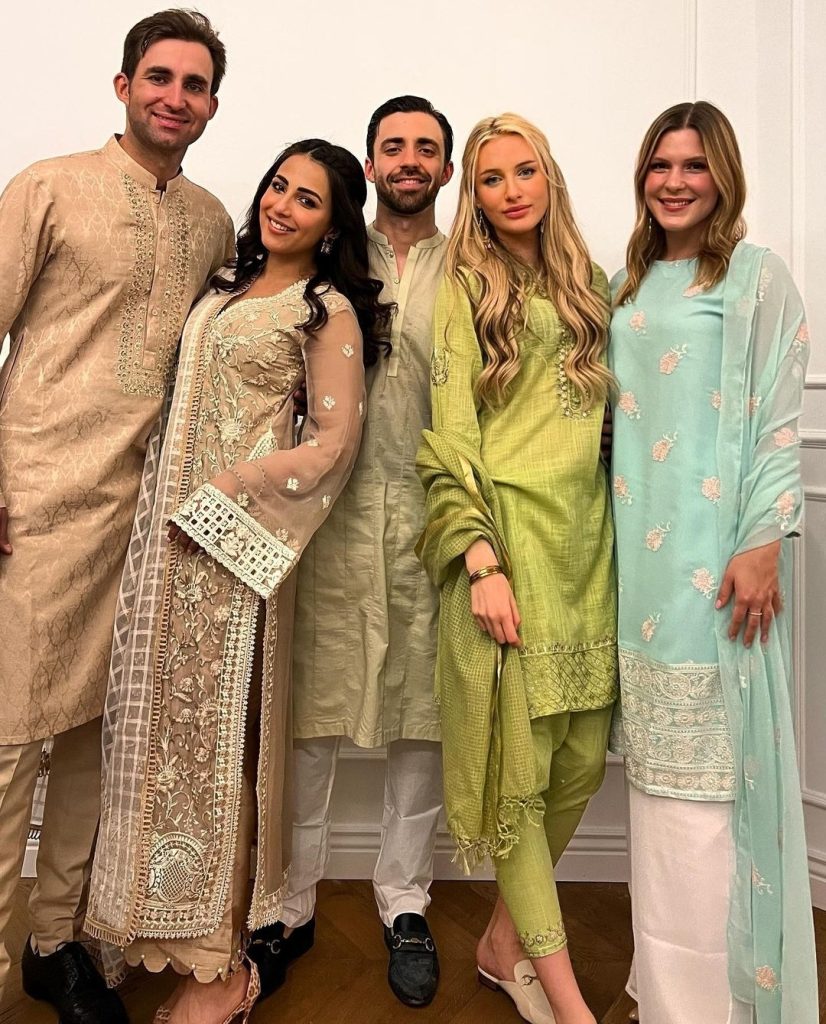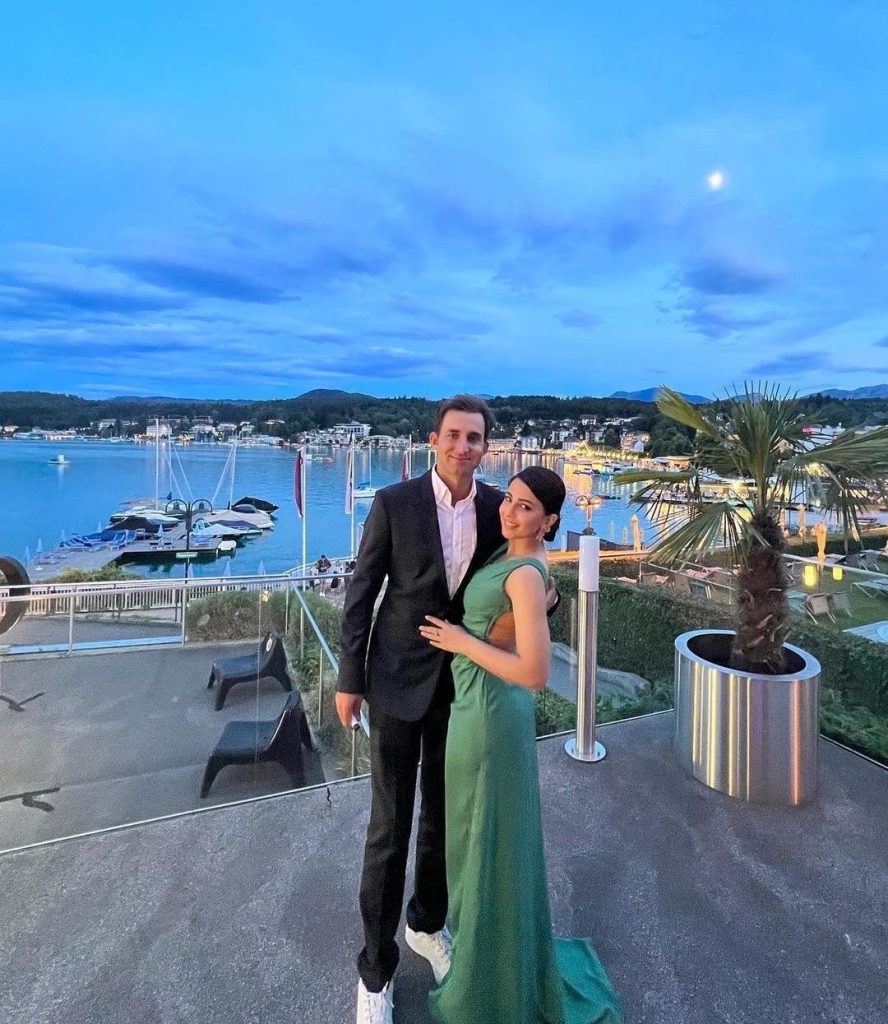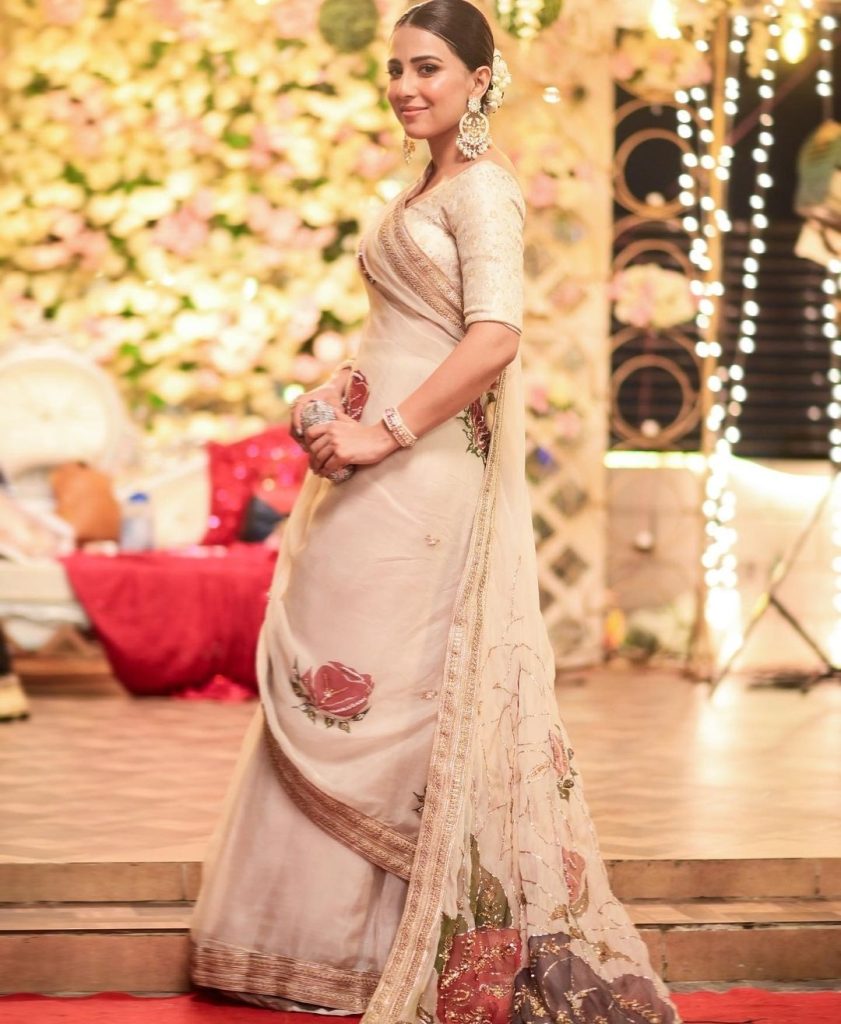 Her statement reads "Dear men,
If a female friend isn't responding to your flirtatious comments & is pretending to be oblivious to them, it is to give u a hint without damaging your friendship. Have some class about you and take the hint instead of amplifying the flirt & making her more uncomfortable.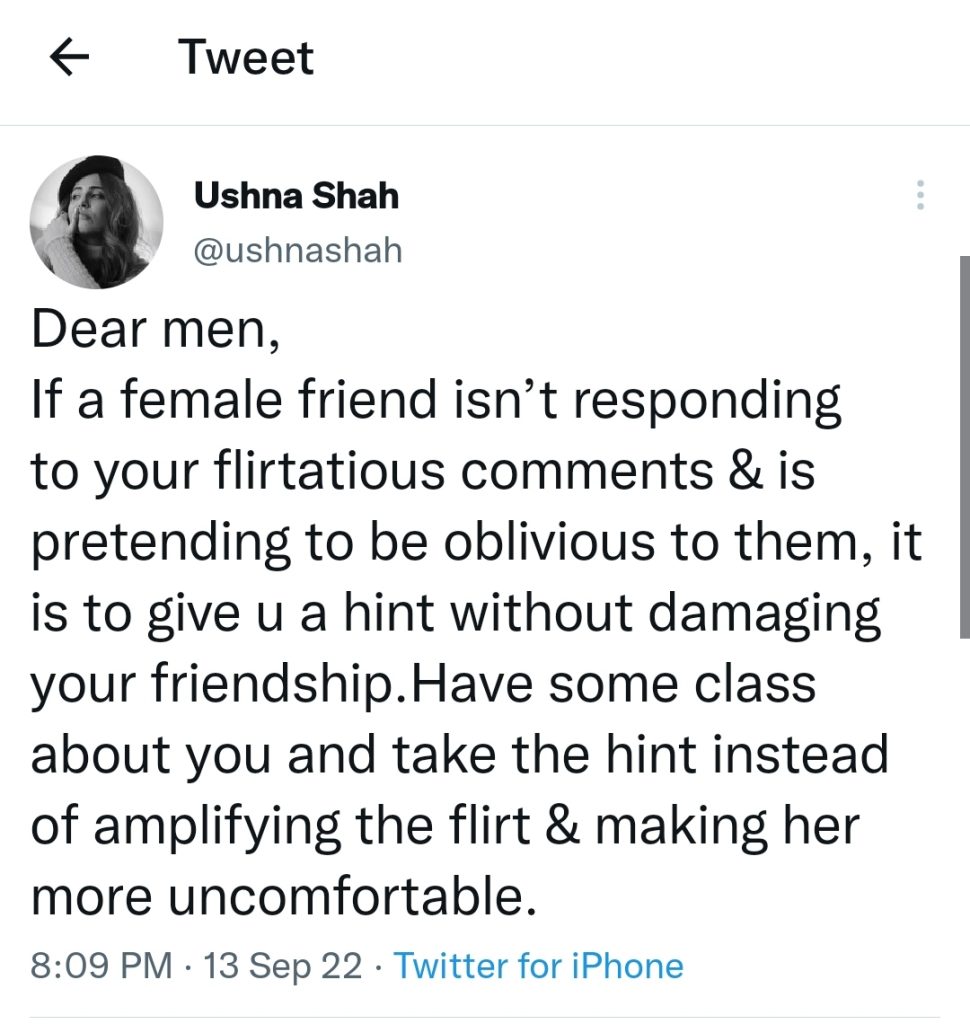 Her statement was trolled by the netizens and they said that no one is interested in her even though she wants others to notice her, fans said that she tries to attract men through her dressing which is not suitable at all and she shows off her body for all inappropriate reasons. One fan wrote her Twitter post, "Dear Men, If you are good looking or rich, she will respond. If you aren't, she will post similar rant on so much". Another fan wrote on her Twitter post, "Dear Men, If you are rich and taking her out free for food, she will repost your stories and will even go on parties with you. If you have good car she will respect even you say the worse things. But if you are poor, she will block you." A lot of her male fans were angry on her cryptic statement and lashed out at the choices of these actresses for partner. They said that these actresses barely hangout with poor men. Here are comments.