Being one of the most accomplished writers in the industry, Vasay Chaudhry needs no introduction at all. Comedy writing is his forte and he has numerous sitcoms and drama serials to his credit. He also writes scripts for awards shows. In film-making, Vasay Chaudhry is associated with the production house of Humayun Saeed and Shahzad Nasib. Today, Sarmad Khoosat was delighted to welcome his qadeemi dost, Vasay Chaudhry to the show.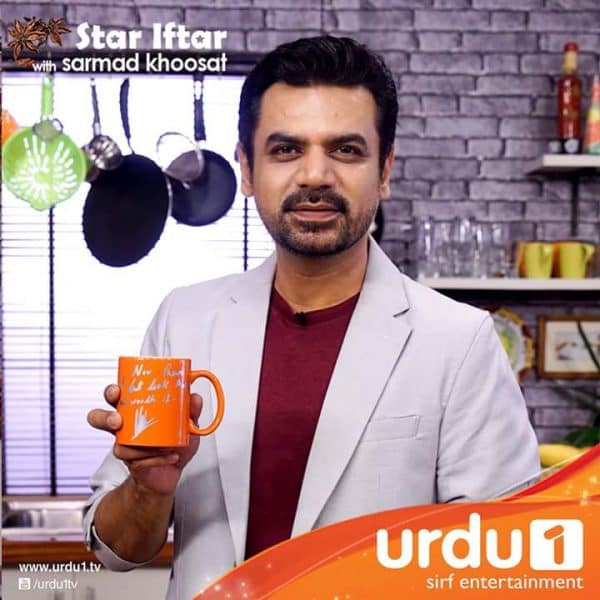 This episode was enjoyable and hilarious, I mean, with Vasay Chaudhry, what else do you expect? Vasay Chaudhry shared how he first met Sarmad Khoosat in Government College University (Lahore) and it went to show that these guys go way back. He admitted that he doesn't know the first thing about cooking and usually, Sarmad is the one asking all the questions but this time it was interesting that Vasay asked Sarmad how he developed an interest in cooking -that Khirad kay balon say clip nikalnay wala comment was hilarious! :P
Vasay Chaudhry spoke fondly of his daughters and said that he has been in the entertainment industry for almost seventeen years now but it is only after the birth of his eldest daughter that he started to receive awards and accolades.
In this episode, we saw Sarmad Khoosat's fresh take on French Toast, which he said was primarily for kids. It was good to see him try something different. Sarmad is a perfectionist and he was not very happy with the presentation. Have a look: