Veena Malik and her husband Asad Khattak have been giving interviews on many shows in which they have openly talked about how they met and got married. For the first time in Jago Pakistan Jago Veena Malik shared what was it that convinced her to marry a man she hardly knew. Veena and Asad got married 9 days after they met for the first time. Veena Malik said,
"Most of our meetings with each other were in front of family members. We didn't really meet alone. I always had a lot of faith in Allah, on my fate. The thing I liked about him the most was that he is very kind-hearted. What I loved about him was his honesty and the transparency in his nature."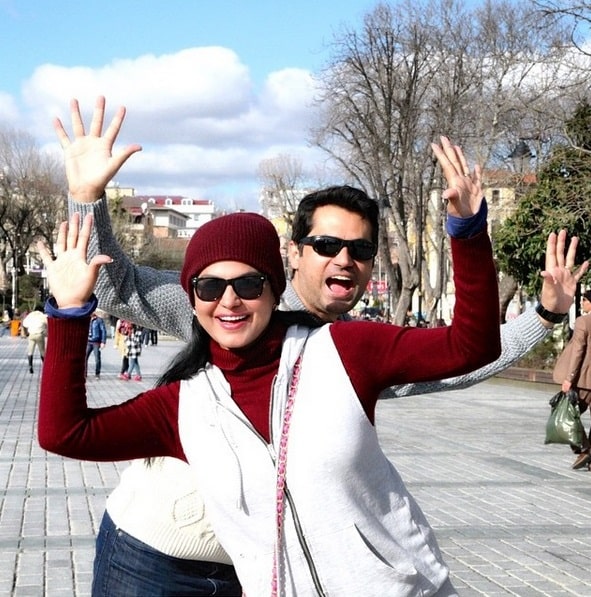 Asad said that the things he loved about Veena were,
"She is very straight forward. She is very loyal."
Noor asked them who was more dominating. Asad Bashir said that both were dominating but Veena Malik said,
"He is very bossy and dominating."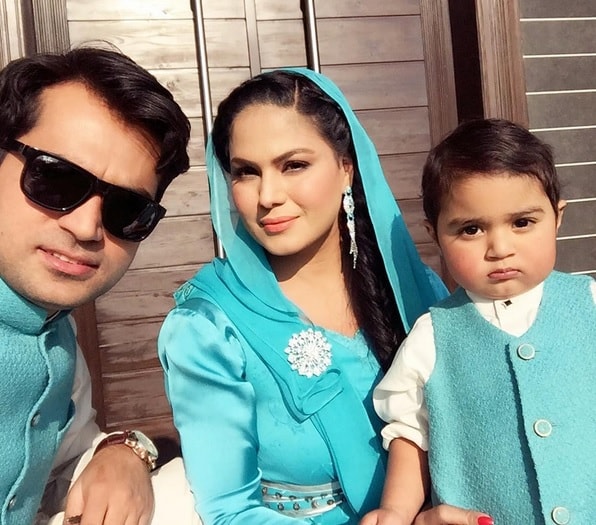 Talking about the big change in her personality and her life after getting married, Veena Malik said,
"Inside, I was always the person I am today. For me my family was always very important. Sometimes you get distracted and go off-track."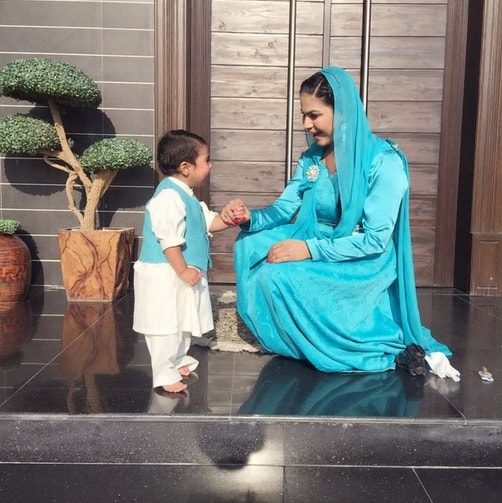 Veena Malik also did many parodies because she is known as parody queen. Noor gave her a few names like Meera, Reema and others. Veena Malik's son was also present while the interview was being conducted because Noor went to Veena's house to interview her.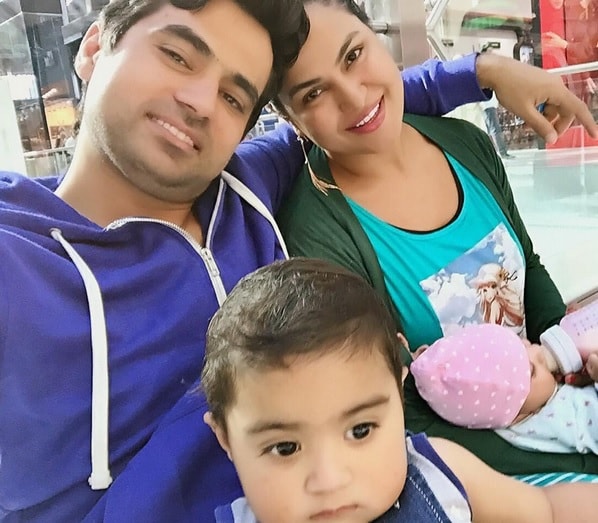 Watch the show here>>>http://dramaonline.com/jago-pakistan-jago-with-sanam-jung-in-hd-10th-february-2016/