Whether you hate her or you love her anyway, it makes no difference for the very prominent-yet the very controversial actress Veena Malik. Starting her career with Pakistani lollywood movies, Veena soon convinced the audience through her acting skills which she did reflect in dramas like 'Sirf Tumhare liye' and comedy shows like 'Hum Sab Umeed se hain'. Pakistan's film industry, however, had been going through a serious drawback in past forced many actors in Pakistan to seek a better future in the neighboring country. Veena Malik, who once said while still being in Pakistan that there is no harm in doing the bold scenes, soon got highlighted in India for her appearance in Bigg Boss.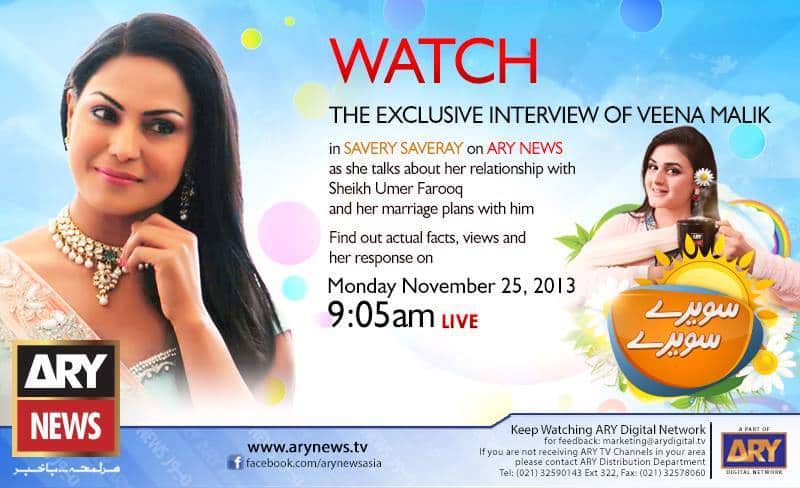 While her controversial stories decreased her fan following in Pakistan, her Indian friends provided her with a helping hand by offering some B class movies including Zindagi 50-50 and Supermodel. It is lately that we heard the news and its confirmation too that Veena has now decided to tie the knots and will soon still in upcoming years and here we are again with a news  you might be waiting for.
Veena Malik will be seen with Hira in her morning show 'Saveray Saveray' on ARY News on November 25th,2013 at 9 A.M, sharing all about her current happenings and revealing much about her bonds and future plans with her would be.
Do not forget to watch the interview and do share your views about the show please.
Best Wishes,
Nida Zaidi