In a rather sad turn of events, veteran Pakistani TV actor Fahmeed Khan has passed away. According to reports, the actor passed away last night, however, the cause of his death is yet unknown.
The news of Fahmeed Khan passing away was shared by Angeline Malik on her social media.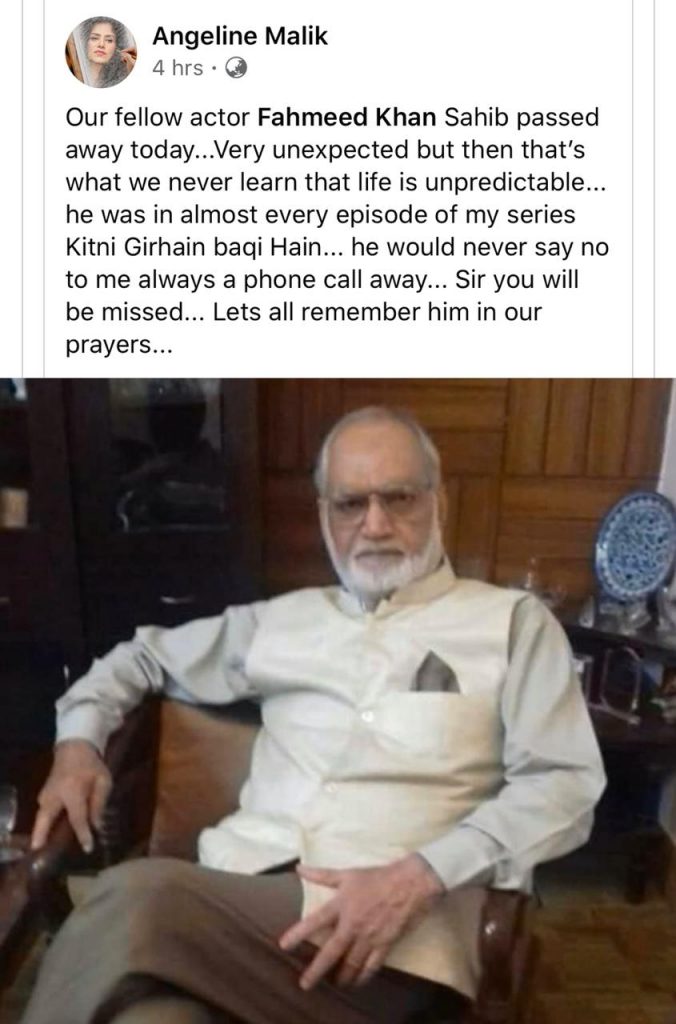 "Our fellow actor Fahmeed Khan Sahib passed away today…Very unexpected but then that's what we never learn that life is unpredictable… he was in almost every episode of my series Kitni Girhain baqi Hain… he would never say no to me always a phone call away… Sir you will be missed… Lets all remember him in our prayers," wrote Angeline Malik.
Fahmeed Khan started his career from Radio Pakistan and then moved on to acting in a number of well known Pakistani dramas with renowned Directors. As stated by Angelina, Khan, was a regular actor in her series Kitni Girhan Baqi Hain. He last appeared in drama serial Teri Berukhi on Geo.