Mahira who is attending the film festival as the first Pakistani brand ambassador for make-up giant L'Oreal Paris has also been inspiring people world over with her speeches and stories.
Victoria's Secret model Doutzen Kroes has also been moved by Mahira's stories.
Doutzen and Mahira attended a talk organised by L'Oreal in Cannes and the latter posted a picture on Instagram of herself listening intently to the supermodel. Mahira wrote on Instagram,
"Have had amazing conversations over the last two days.. this being the most empowering. Listening to other women talk about their journeys.. the success and vulnerabilities that come along the way," 
The Victoria's Secret supermodel commented on the picture saying,
"It was nice to meet you. I loved listening to your stories so thank you for sharing them with us!"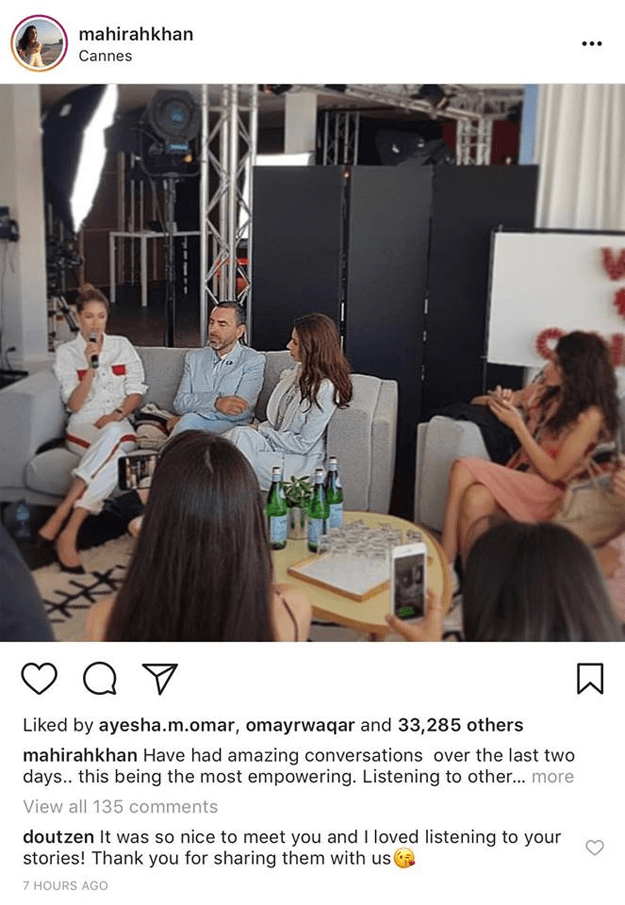 Mahira has been winning hearts at Cannes and back home. More power to her.
Have anything to add?