While film WAAR is making new records of business on box office, some journalist and film makers have also expressed their opinion on the film mainly on twitter; this article is based on tweets and re-tweets by them on WAAR. It should be noted that a Tweet is a personal opinion of any person, not to be considered as official point of view of organization they work for. I here also want to acknowledge that most of the names of journalists are taken from the article on film WAAR by Haseeb Ahmed who usually surprises us with some unique and interesting topics.
Sharmeen Obaid Chinoy, who won the first Oscar for film Saving Faces has watched WAAR and mentioned it on twitter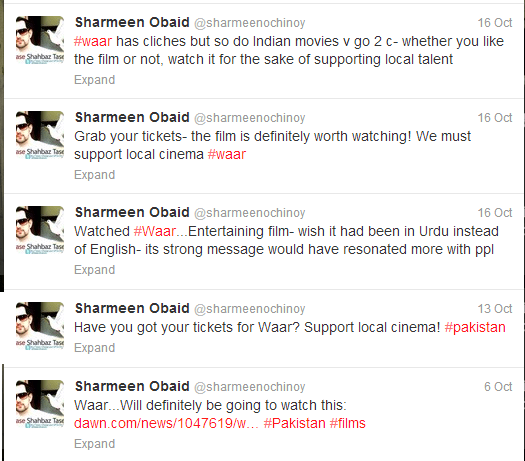 Raza Rumi, is a journalist who works mainly for Capital TV. Here are his tweets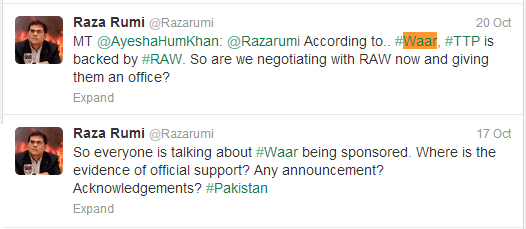 Murtaza Solangi is a senior broadcast journalist and former director general of Radio Pakistan. His opinion on WAAR

Rafay Mehmood is an arts and cultural journalist who also writes film related critical reviews and articles for English Daily Express Tribune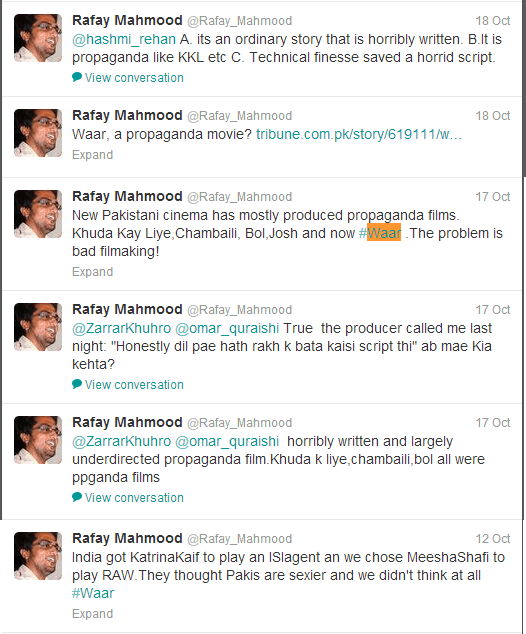 Nadeem F Paracha is a journalist/columnist for English Daily Dawn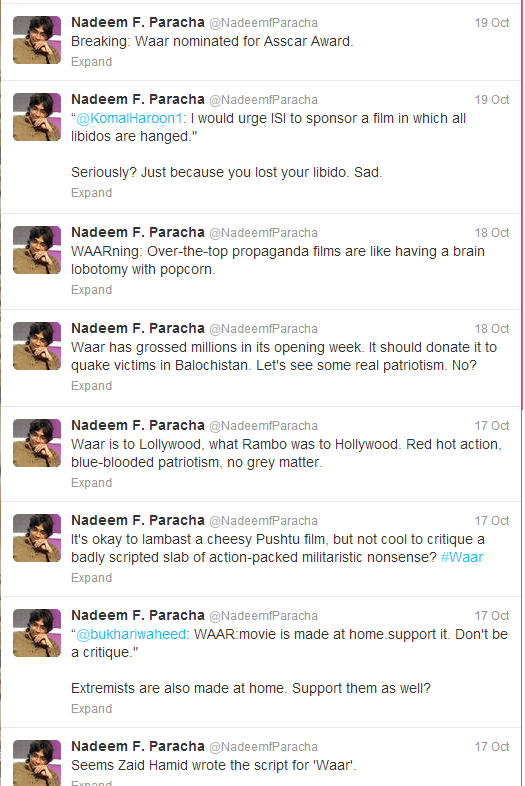 Omar R Quraishi is a journalist and editor for English Daily Express Tribune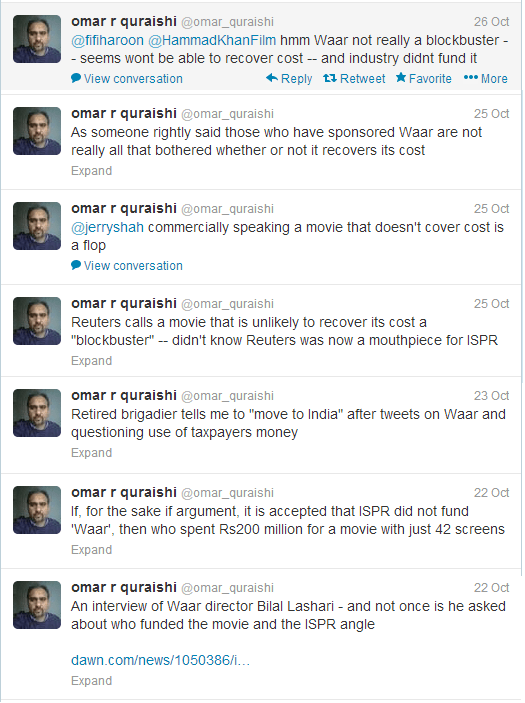 Hamid Mir is a journalist and columnist and works for Daily Jang and Geo News. He is famous for his program Capital Talk.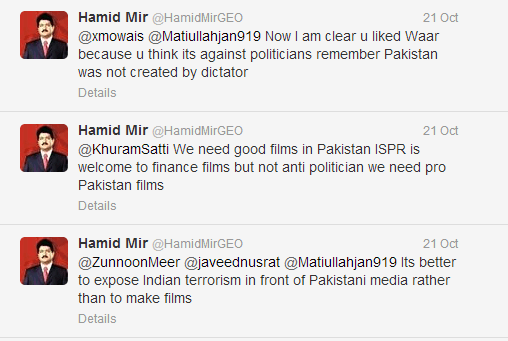 I have tried to find some more professional critic opinion on WAAR, but apart from Rafay Mehmood, Murtaza Solangi and Sharmeen Obaid, there is same rhetoric of funding by ISPR and army rather than on technical aspects of film. On a personal note, I would say from ages we complain our government is not supporting local cinema and films which off course is true. Now If ISPR a government organization has provided logistics support for a film, what is wrong in it, in the end it all counts towards support and prosperity of local cinema.
Also now our local cinema is reviving there is a serious need for some film critics and journalist too. In past we had some very talented and professional film critics and journalists like Ilyas Rashidi, Ali Sufiyan Afaqi, Yaseen Goreja, Riaz ur Rehman Saghar, Hope to see more youngster coming as positive critics who will  follow footsteps of these legends.
Thanks.
Rashid Nazir Ali