Parwaaz Hai Junoon has been talk of the town for a while now but this time it is for all the wrong reasons. The wardrobe stylist of the film has recently filed a case against the production banner, MD Productions, that is producing the film.
Soomar Rehman, the wardrobe stylist of Parwaaz Hai Junoon who has done the wardrobe styling for the film, stated that the vice president of MD Films, Osman Gillani has failed to mention his name as wardrobe stylist in the credits of the film teasers that have been released over the past few weeks.
Speaking to The Express Tribune, he said,
"The film's shoot was completed and the producer of the film later ended the contract without any prior notice over a telephone call that no further styling is required for the film. My commitment to the film was rightful and I dedicated my time and hard-work with loyalty and it is evident from my work."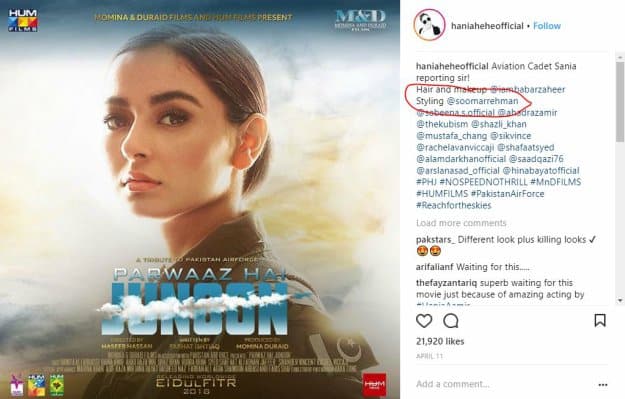 He further claimed that the production head of the film had assured him that since he had provided the wardrobe styling for the entire film, he would be credited. Hania Aamir, who stars in Parwaaz Hai Junoon, has also credited Soomar in her Instagram posts implying that the latter did indeed provide wardrobe styling for the film.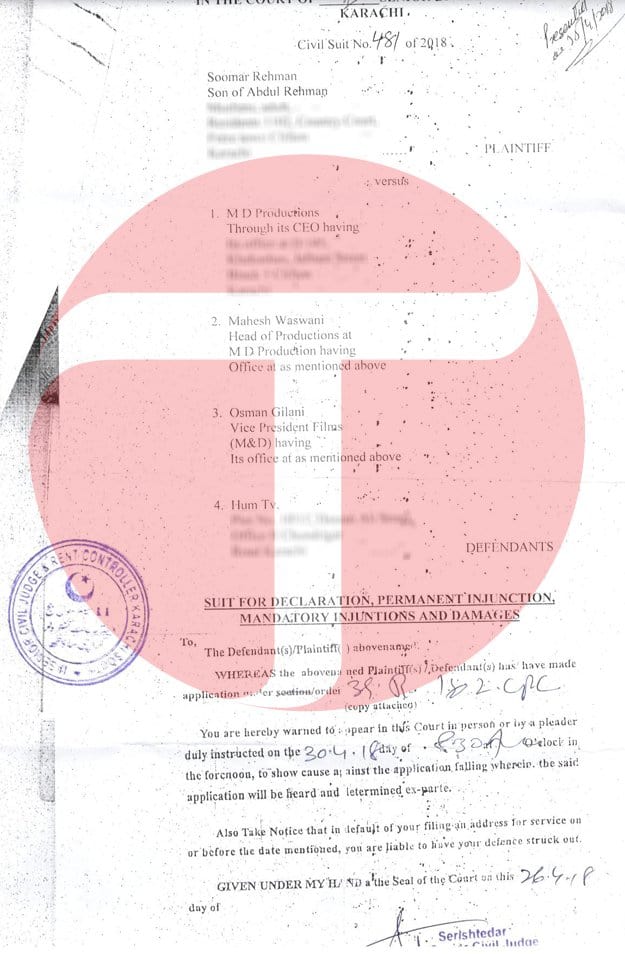 Soomar mentioned that the teasers failed to mention his name and no one from the team had informed him of this change either. He then sent a legal notice demanding a reply within two days but received none.
He further added,
I, first, went to the office to inquire why my name wasn't mentioned in the first teaser. The production head, Mahesh Waswani, apologised and said that he would include it in the next teaser but it wasn't mentioned in the second one either. Upon receiving no response, I went ahead with lawful proceedings by sending a court notice. The first hearing of the case will be held, on Monday, April 30,"
The case has been filed claiming damages and restraining order against the vice president, production head of MD Films and MD Productions. HUM TV has been also mentioned as the proforma party on the legal papers as HUM TV is the official distributor of the film Parwaaz Hai Junoon.
Have anything to add?