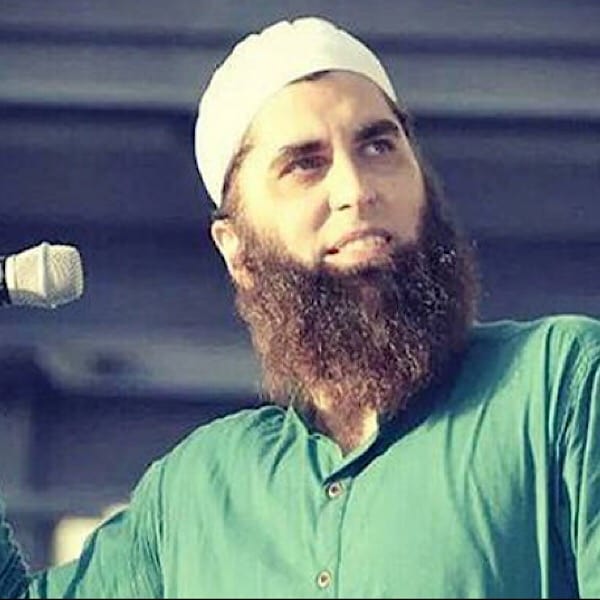 "There was not a single day of Hajj when I did not miss Jaunid bhai." 
Juanid Jamshed is never far from memories and conversations in Pakistan. He was an enigma in his own self and not easily forgotten by anyone who came across him.
In yesterday's show, Sanam Baloch invited Waseem Badami and Dua Malik as they had been to Hajj this year and she wanted to talk about their experiences and feelings on return from the scared journey. At one point, Sanam asked Waseem Badami about Junaid Jamshed. That caused him to break down in tears and he told how there was never a single day during Hajj when he did not miss the man who was like an elder brother to him. He said he kept on wishing he had come last year with Junaid bhai himself or that he was still alive so they could have gone together.
He also told how he is reminded of Junaid Jamshed everytime he thinks of him by something or someone who is related to the late scholar. It is like a signal that he is still with him, in one way or the other.