Sultan of Swing, Wasim Akram has recently celebrated his 48th birthday and talked with Geo News on this occasion. Wasim Akram is working as coach for a team of Indian Premier League and also as commentator for Star Sports a media house of India.
Recently many questioned Wasim Akram on social media that why he is working India and not in Pakistan. Few  even declared him unpatriotic for which Wasim Akram replied in the following interview
Here is the news excerpt from Urdu Daily Express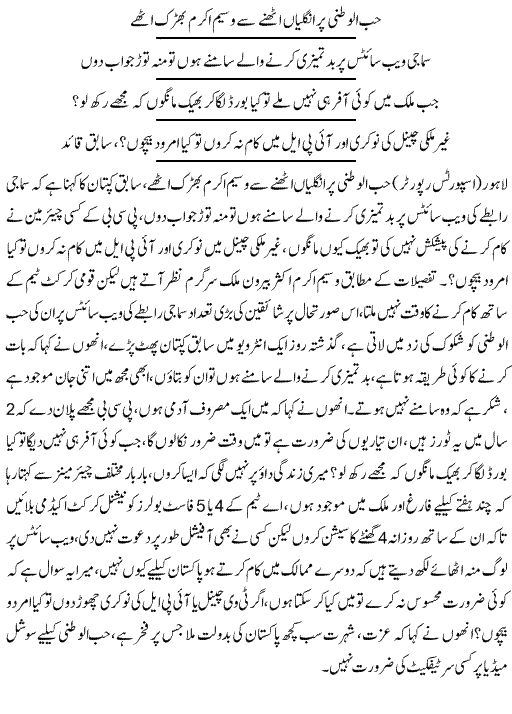 On a personal note, I want to say that every professional has the right to choose his/her workplace whether it is in their homeland or abroad. Two out of my three children also live and work abroad and I am unable to figure out when working abroad has been a scale to measure patriotism. Also If working or cooperating with India is unpatriotic then it should be applicable to all professionals and persons not to some specific ones. It is strange that Waseem Akram is declared unpatriotic or traitor for coaching an IPL team, but many among us also protest that why Shahid Afridi is not allowed to play in IPL (Shahid Afridi and other pakistani players have played IPL in first two seasons)??. What kind of double standard is this, where one person is declared traitor and other is praised for working in a same organization/event like IPL.
P.S. Its my personal opinion, I am not against Shahid Afridi, he is also my hero like Waseem Akram and any other cricketer
Rashid Nazir Ali