Pakistani dramas were known for their concise and meaningful storylines a few decades back. In recent times however it is somewhat of a norm to stretch dramas even when the story can easily reach a logical conclusion early on. The producers themselves have admitted that they need to stretch dramas that get popular because that is the only way they can earn enough profit to continue making these dramas. While some writers have the ability to keep the story logical and appealing right till the end even with the dragging, most writers find it difficult to keep the story on track after a certain number of episodes. Since there is so much pressure on the writers to write a certain number of episodes, very often they end up adding tracks that can put off even the most loyal viewers. While many Pakistani dramas that were dragged this year lost their essence and appeal, there were some that were still watchable even though they were on air for longer than necessary.
These dramas were not engaging enough to make it to the best dramas list but they were definitely watchable. Some of them were purely commercial projects with some refreshing elements and others were based on novel topics yet they were dragged so much that the viewers felt more annoyed than engaged. Few of them did not have a lot of episodes but the script was such that the story progressed slowly. However, when a drama is available online, viewers can easily forward scenes that do not add much to the story and even skip episodes. That is why we decided to make a separate list for these dramas because viewers will definitely enjoy watching them.
Here is the list of watchable Pakistani dramas of 2022 that were dragged excessively:
The list is in Alphabetical order.
Aitebaar
Writer: Maimoona Aziz
Director: Nadeem Siddique
Producer: MD Productions
Channel: Hum TV
Cast: Zarnish Khan, Syed Jibran, Ali Safina, Arez Ahmed, Areeba Shahood Alvi, Huma Nawab, Michelle Mumtaz, Faiza Gillani, Hamza Tariq Jamil, and others.
Drama serial Aitebaar ended recently & it is unfortunate that due to the criticism it received because of a scenario shown in the initial episodes, it failed to gain a decent amount of viewership. However, when the story moved past that stage where Pari's husband walks out of her life, the way she picks up the pieces & starts afresh was definitely interesting to watch. In the drama serial Aitebaar, the writer focused a lot on the personal & professional struggles faced by people in their practical lives & somehow, when it all came together, it definitely created something worth watching. Aitebaar definitely was not everyone's cup of tea but those who tuned to it definitely found themselves invested in the stories of all these characters.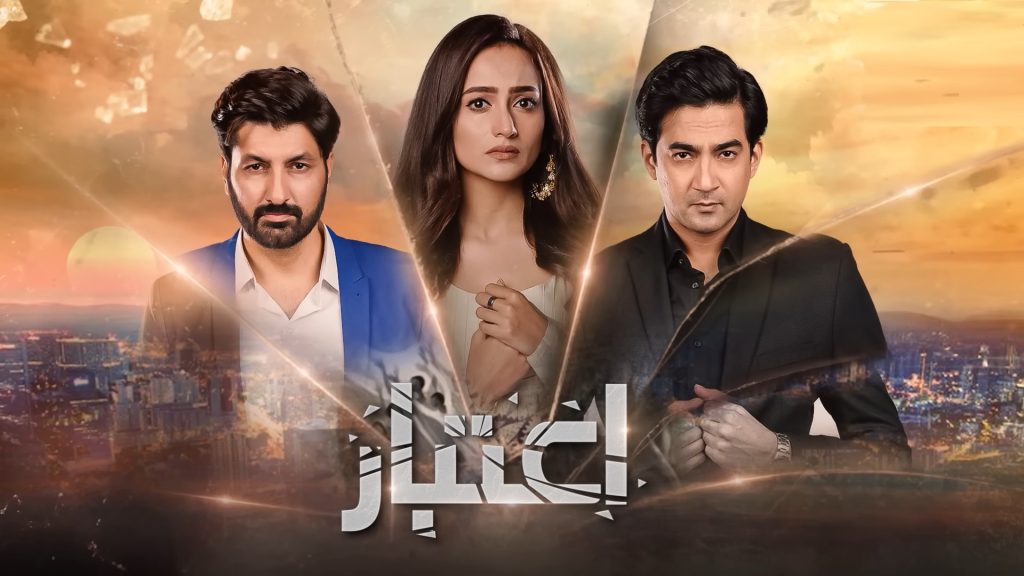 It was also interesting to note that in the drama which received so much backlash because of how a husband accused his wife of getting harrassed, the writer also gave a lot of relief in the form of Babar's character. Babar was not only a loving husband, but he actually extended the support his wife Parissa needed every step of the way. Yes, their couple too had their fair share of misunderstandings because Parissa's poor logic & approach, but on the whole, their relationship especially when it came to Babar's approach was refreshing. Aitebaar drama was definitely interesting to watch but once again, it was also one of those dramas that were dragged in the end, with almost next to zero development in the last few episodes. However, it ended on a good note, making it a drama that can easily be watched.
Angna
Writer: Samina Ejaz
Director: Tehseen Khan & Saqib Zafar
Producer: iDream Entertainment
Channel: ARY Digital
Cast: Atiqa Odho, Javed Sheikh, Areeba Habib, Azfar Rehman, Rabab Hashim, Ali Abbas, Laiba Khan, Danial Afzal, Sajjad Pal, Rubina Ashraf, Gul e Rana, and others.
Angna was another soap opera that aired on ARY Digital this year. The story of this drama was based on the theme that always works & becomes popular among drama viewers. A story of 4 sisters coming from a loving family, well taken care of but when they step into their practical lives after their marriages, they are faced with different hardships. How each one of them steers through was what Angna was all about. Each character got equal coverage & the way the importance of relationships was highlighted in Angna made it wholesome entertainment. One track that stood out the most was the one portrayed by Ali Abbas, where she showcased how childhood trauma & strained relationship with his mother made him suffer within & as a result, he subjected his wife to unfair treatment too. Ali Abbas got a lot of recognition because of his convincing performance.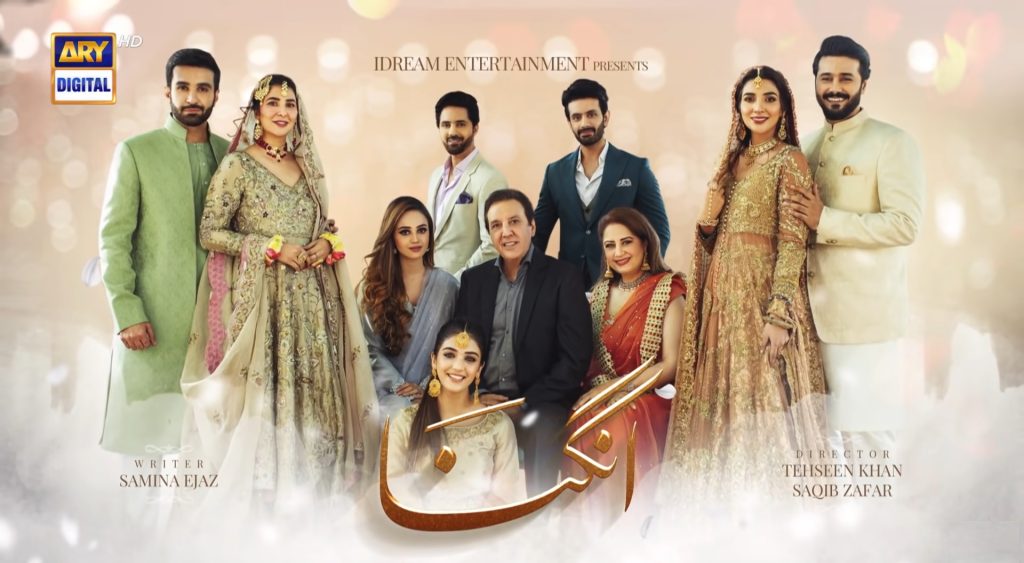 As much as Angna was good to watch with a young cast & fresh pairing of actors, towards the end it was dragged beyond the limit. The flashbacks were neverending & the episodes barely had any development. It was unfortunate that the drama in which the viewers invested so much time had a poor & incomplete ending with so many things left unaddressed. It became obvious that the directors could not really tackle the ending well & left it open to interpretation but unfortunately, it did not make much sense at all. Angna can definitely be qualified as a good family entertainer if you want to watch a story that revolves around a big family, but when it comes to the second half, especially the ending, do keep in mind that you will be disappointed.
Badnaseeb
Writer: Jahanzaib Qamar
Director: Haseeb Ali
Producer: Momina Duraid Productions
Channel: Hum TV
Cast: Agha Talal, Dania Enwer, Kamran Jilani, Samina Ahmed, Farah Nadir, Sharmeen Ali, Anoosheh Rania, Khushi Maheen, Falak Shahazad, Maria Malik, Sana Nadir, Ayesha Sohail, Ahmed Rafique, Hareem Sohail, Komail Anam, Danial Khan & Others.
Badnaseeb was one of those soap serials in 2022 which entertained especially in the first half which was covered in 20-plus episodes. The story revolved around two different households in the beginning and gradually many new tracks were added to the plot. It was mainly about the female protagonist Dua who was constantly ridiculed by her own father because of her gender. Dua's relationship with her father, the lasting effects it had on her and most importantly her grandmother's support were the highlight of this serial for the longest time. Some of the characters had a definite appeal and a few of the performances were exceptional. Samina Ahmed and Sharmeen Ali's characters were refreshing in many ways. These characters were also translated on-screen beautifully. In the later half of the show, Sangeeta Ji's character also kept the drama from getting too toxic. Dania Enwar also performed really well and her character's journey turned out to be a pleasant surprise.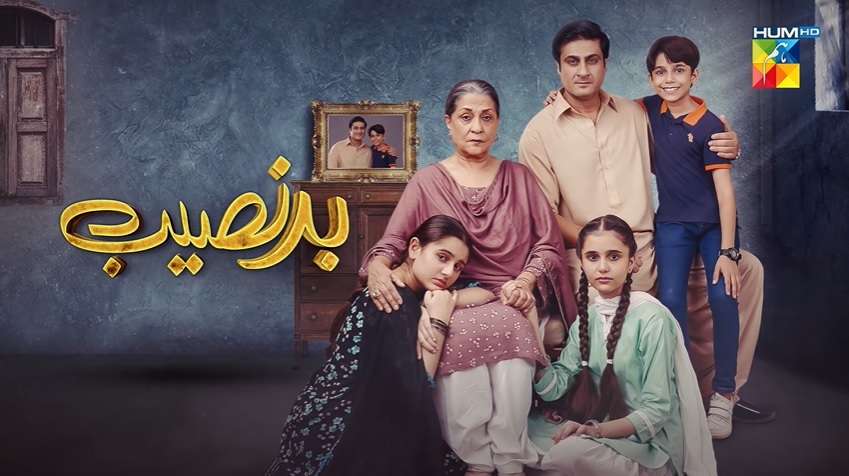 Badnaseeb had an interesting and meaningful storyline but like all the other soap serials, it was on air for too long. Also, once the children grew up and the story entered the next phase, the drama did not have the same appeal. The younger actors were definitely better performers than the relatively older actors who played their older versions. However, overall, Badnaseeb did leave an impression and was entertaining for many weeks.
Mere Humsafar
Writer: Saira Raza
Director: Qasim Ali Mureed
Producer: Six Sigma Plus Productions
Channel: ARY Digital
Cast: Hania Amir, Farhaan Saeed, Saba Hameed, Waseem Abbas, Samina Ahmed, Zoya Nasir, Tara Mehmood, Alyy Khan, Omer Shehzad, and others.
Mere Humsafar ended last week & unfortunately, the way it was dragged has made us forget the note at which it started & the hype it got because of Hamza & Hala's chemistry as a couple. Mere Humsafar was a Pakistani version of cinderella but unfortunately, the villains in the drama were on steroids because there was absolutely no end to Hala's misery. In the beginning, it was again hard to accept because Hala had her grandmother's support who knew how to take a stand for her, but her misery was coaxed beyond the limit. Hamza entered the picture & the drama took a positive turn with Hamza showing neverending support to his wife & which is what contributed to Mere Humsafar's success. It was definitely nice to see such a supportive husband who helped Hala face & overcome her fears by giving her the confidence that she needed.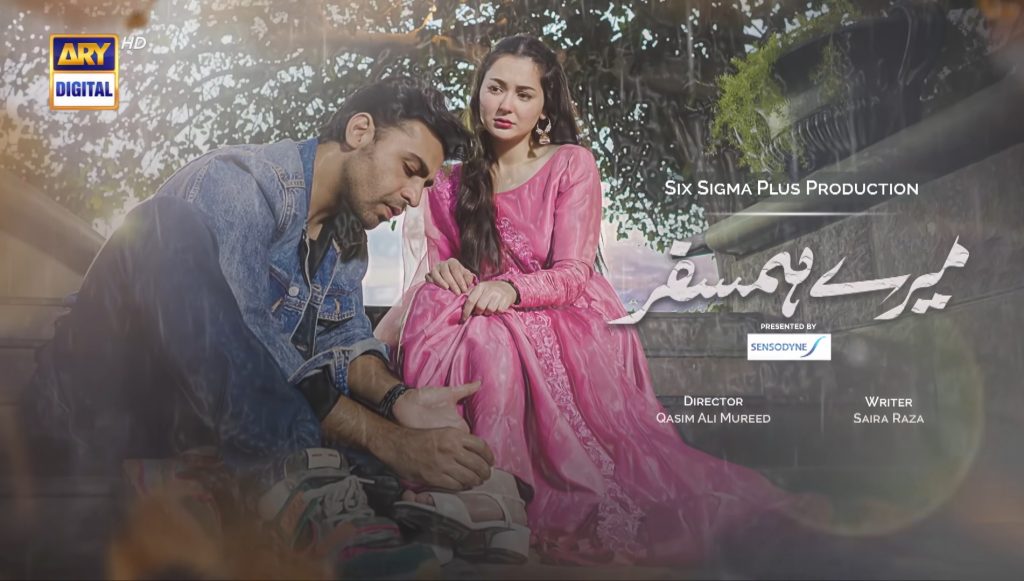 Unfortunately, Mere Humsafar's success served as another turning point because the team & the production house failed to wrap it in a decent time frame. Unnecessary twists & turns were added which did not do anything other than add more negativity to the story. Mere Humsafar did become toxic at the end with Shahjahan not knowing any limits & putting Hala through one misery after another. It won't be wrong to say that Mere Humsafar's ending was also not convincing because Shahjahan got a clean chit & she never paid for what she had done in the true sense. Roomi's character was supposedly used as Shahjahan's undoing but it did not make any impact at all. Mere Humsafar would've become one of the best dramas of this year if they had wrapped it up at the right time, but ratings ruined it completely, making the drama earn a spot on this list.
Mushkil
Writer: Adeel Razzaq
Director: Marina Khan
Producer: Abdullah Kadwani & Asad Qureshi
Channel: Har Pal Geo
Cast: Saboor Ali, Khushhal Khan, Zainab Shabbir, Humayoun Ashraf, Behroze Sabzwari, Shagufta Ejaz, Saife Hassan, Laila Wasti, Ismat Zaidi, Kashif Hussain, Qudsia, Hareem Sohail, Rashid Farooqui, Majda Hameed, Rashida Tabassum, Amrah Kazi, Haris, Nasreen John.
Mushkil's storyline and its execution can easily be termed as run-of-the-mill but even then, it was the kind of drama that entertained for the most part. The female protagonist was the typical bechari we see in dramas often but the fast pace of the drama especially in the first 15 episodes made it mindless entertainment which was easy to sit through even if some of the times we found ourselves laughing at a few of the serious situations. Saboor Aly and Khushhal Khan's on-screen couple, the strong supporting cast, and a few refreshing supporting characters made Mushkil worth watching. However, it was dragged endlessly and most of us who watched the drama while it aired lost track completely. But, if someone wants to watch a drama online which will keep them engaged for the most part then do tune into this one. It might frustrate and annoy you at times but it will prove to be a good pass time. You can easily skip the episodes that get too slow.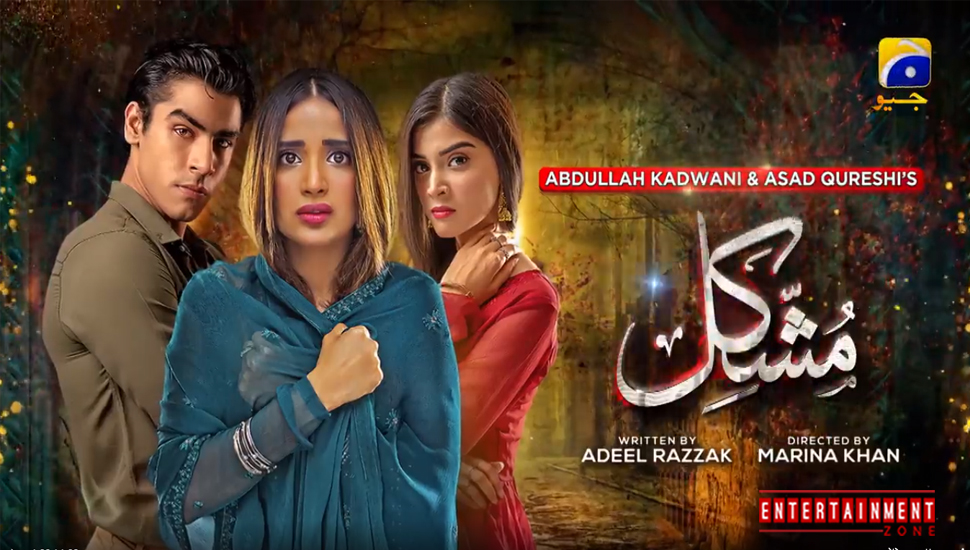 Marina Khan's direction definitely made all the difference because even though Saboor Aly's make-up is over the top in most of the scenes, the direction overall is on point. Even though the script fails to deliver more than once, the treatment given to the script saves the day. Typical but entertaining nevertheless, Mushkil was definitely one of those watchable dramas that would have been far better had it not been dragged excessively.
Pehchaan
Writer: Rubina Kabir Khan
Director: Asad Jabal
Producer: Momina Duraid
Channel: Hum TV
Cast: Hiba Bukhari, Syed Jibran, Nadia Hussain, Syed Mohammed Ahmed, Sohail Sameer, Shakeeb Anwar, Salma Asim, Sajida Syed, Sadaf Aashan, Qavi Khan, Noor ul Hassan, Nadia Khan, Mirza Zain Baig, Ahmed Usman (Childstar), Khwaja Naeem Haq, Huma Nawab, Aadi Khan, Hajra Khan, Faizan Khan, Eshal Fayyaz, Diya Mughal, Birjees Farooqui, Arshad Ghori, Anoosheh Rania Khan (Childstar), Anaya Khan, Aina Asif, Usman Mazhar.
Pehchaan had an instant appeal, an air of mystery, and quite a few scenarios that were likable. The script and the direction of the play both were appealing especially in the beginning. The underlying message of the drama was one that is generally not readily accepted by most viewers but it was progressive and relevant. Pehchaan gave me Zun Mureed vibes – another well-written drama that was rejected by the public because it talked about women's rights from a perspective that is most often misunderstood and misinterpreted in our society. There were also certain angles of the drama which made it difficult for the viewer to side with the main protagonist because the actual truth was hidden from the viewers right till the end.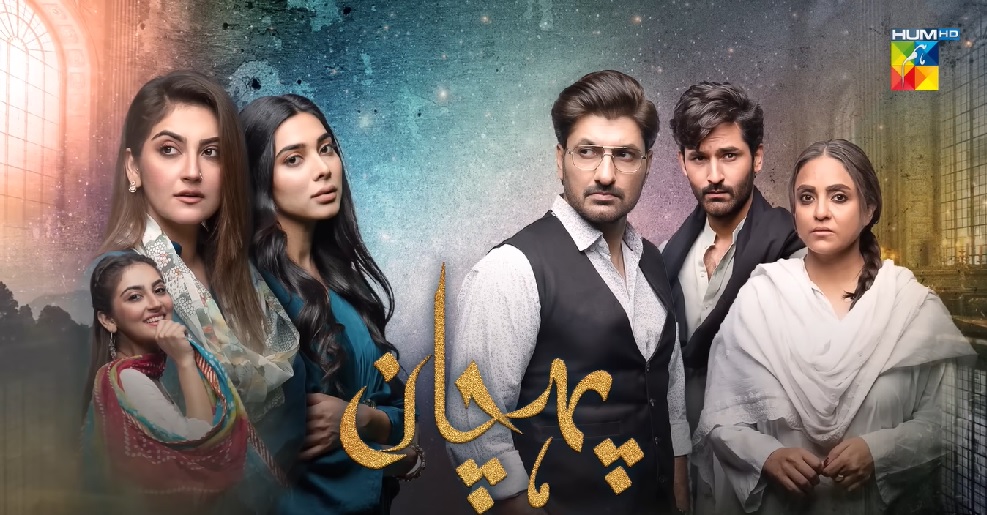 Pehchaan's main plot revolved around a woman who had been a dutiful and loving wife and mother for 13 years. All of a sudden she finds out an ugly truth about her own identity and therefore she leaves everything and goes out looking for a new 'Pehchaan'. Hiba Bukhari and Nadia Khan were the stars of the show right till the end. If this drama was not given such a slow treatment and had the producers kept it to the point, it would have been one of the best and most groundbreaking dramas this year. However, Pehchaan still was a watchable drama that many women out there will be able to relate to. The fact that it ended so well definitely makes it a must-watch. Even though it dragged a lot and you will definitely have to forward many minutes of every episode, it should not be missed.
Sinf-e-Aahan
Writer: Umera Ahmed
Director: Nadeem Baig
Producer: ISPR/Six Sigma Plus Production/Next Level Entertainment
Channel: ARY Digital
Cast: Sajal Aly, Ramsha Khan, Kubra Khan, Yumna Zaidi, Syra Yousuf, Dananeer Mobeen, Yehali Tashiya Kalidasa, Sheheryar Munawar, Usman Mukhtar, Ali Rehman, Asad Siddiqui, Asim Azhar, Saba Hameed, Usman Peerzada, Zahir Lehri, Junaid Jamshed Khan Niazi and others.
Sinf-e-Aahan was one of the much-awaited dramas of 2022 therefore it is sad that it did not make it to the best dramas list. Even with such massive star power, an iconic writer, director, and ace production houses to back it up, Sinf-e-Aahan did not live up to our expectations. We mainly tuned into this drama because it promised to be a story of women of steel. While all the main protagonists of the drama were indeed women of steel and they brought with them variety as well but the over-emphasis on military training, the exaggerated role of the military in empowering these women, and generally the way their stories were handled were not as impressive as we hoped. Even though Sinf-e-Aahan ended earlier than most dramas on this list, it was still repetitive and slow because the scope of the story was limited.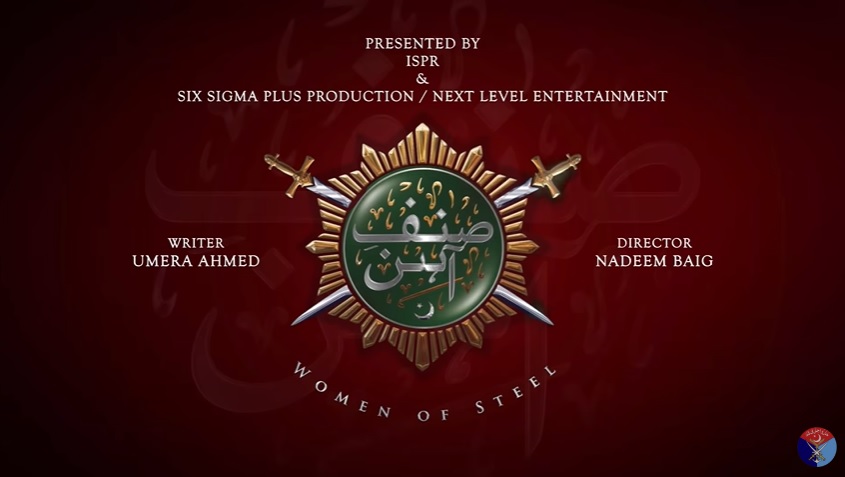 This drama was not 'perfect' by any means yet Sinf-e-Aahan offered a different storyline and had enough characters to keep us entertained for the most part. Just like all the other dramas on this list, the pace of the drama becomes secondary when you are watching it online and have the option of skipping scenes. Rimsha Khan, Yumna Zaidi, and Sajal Aly's performances stood out in the play. Even though the plots were not appealing enough at times, overall, Sinf-e-Aahan was a watchable drama mainly because of its cast, execution, and few refreshing tracks. Even with all its weaknesses, Sinf-e-Aahan did have quite a few emotional and light-hearted moments which were indeed unforgettable.
Ye Na Thi Hamari Qismat
Writer: Seema Munaaf
Director: Syed Ali Raza Usama
Producer: Six Sigma Plus Productions & Next Level Entertainment
Channel: ARY Digital
Cast: Hira Mani, Muneeb Butt, Noor Hassan, Aiza Awan, Haroon Shahid Khalid Anam, Kinza Malik, Saba Faisal, Amna Malik, and others.
Ye Na Thi Hamari Qismat aired in the first half of 2022 & while it aired, it continued to make a lot of buzz. As much as the story was predictable with it revolving around the lives of two sisters married into one household, it had everything working for it to become an interesting watch. Those who tuned to Ye Na Thi Hamari Qismat for the sake of time pass enjoyed it thoroughly. The selling point of this soap opera was the drastic contrast between two sisters Muntaha and Alishba. It was a perfect balance that was struck between the two characters because when Muntaha's niceness became a little hard to accept, Alishba's selfishness provided a much-needed comic relief in the story which otherwise could have become a little boring.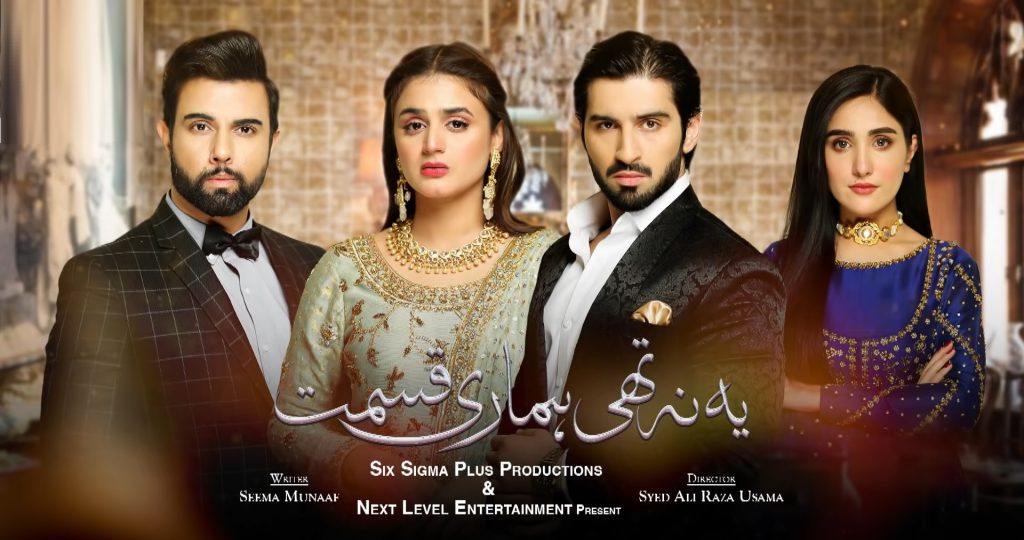 Ye Na Thi Hamari Qismat definitely provided a decent amount of entertainment while it lasted however by the end of the drama, it became obvious that its popularity stopped the production house as well as the entire team to wrap it up in a decent amount of time. Noor Hassan's character was also replaced by Haroon Shahid due to medical reasons & which also resulted in a lack of interest that the viewers otherwise had throughout the first half of the drama. Certain scenarios became a bit too repetitive, however, it still can not be denied that despite being a drama with a very typical plotline, it was still a good entertainer, therefore earning a spot in this list.
Were there other watchable dramas this year, which were not the best because they were stretched unnecessarily? Please feel free to add to the list.