2012 has been a great year. We have gotten to see many good shows as well as new actors in the television industry. It is not new for television actors and actresses to get married to each other. We have gotten to see some great wedding of famous actors and actresses which came to us a pleasant surprise as well as a bit of a shock in some cases.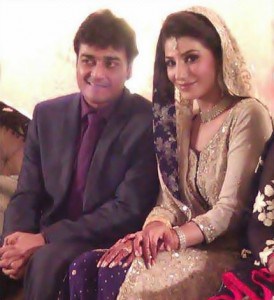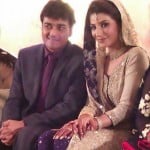 The first in my list is the wedding of Naveen Waqar (of Humsafar fame) and Azfar Ali (seen in the popular show Light on Hai). It came as a shock to everyone when the wedding pictures were posted on various websites. The fans all over the world were outraged when they heard the news. Apparently, Azfar Ali had divorced his wife, Salma and left his 2 kids and gotten married to Naveen Waqar. Nobody could believe that the perfect couple of Salma and Azfar were separated and the reason was none other than Naveen Waqar! Salma and Azfar had met on the sets of the show 'Sub Set Hai' and had gotten married later on. It was seen that the 'The reel life home breaker had become a real life one.' Anyways, we wish them a Happy Married Life!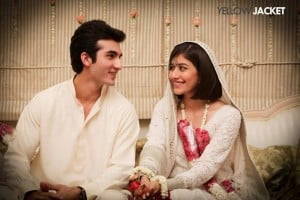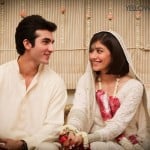 The second in my list is the marriage of actress Syra Yousuf (of Mera Naseeb fame) and Shehroz Sabwani (seen in shows like Parsa and Mamta) who tied the knot on 21st October, 2012. The announcement was made by Behroz Sabzwani (Shehroz Sabzwani's father) when he came to a morning show to promote his serial. The duo are currently seen together in Tanhaiyan – Naye Silsilay. Syra was also seen opposite Shehroz in a show called 'Canteen Kahani'. Syra was also appreciated for her performance in Mera Naseeb which had become a very popular show.  I must say the couple looks really cute together. They both looked simple yet elegant, attired in white on their Nikah. We wish them best of luck for their future!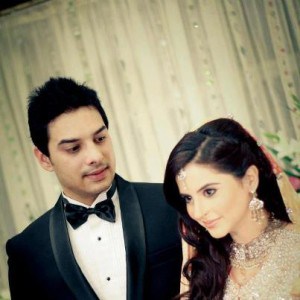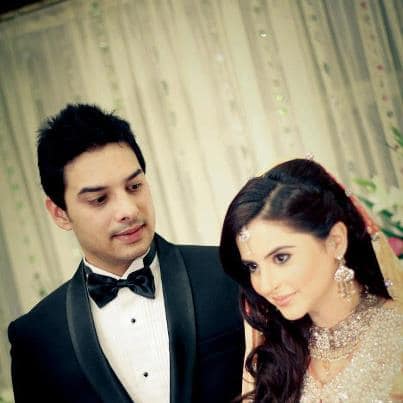 The third in my list is the wedding of Fatima Effendi and Kunwar Arsalan who got married recently on 17th November, 2012. They both are currently seen together in the show 'Kaash Main Teri Beti Na Hoti'. They have also appeared together in the show 'Larkiyan Mohalay Ki'. Fatima has established herself as an actress by her performance in Kaash Main Teri Beti Na Hoti which was critically acclaimed. Fatima and Kanwar Arsalan were looking absolutely beautiful on their wedding day. Fatima was seen in a peach dress while Kanwar was attired in a black tuxedo. We hope that they have a very bright future ahead!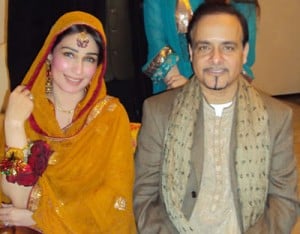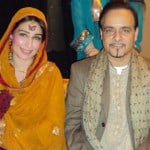 The fourth in my list is Reema, who belongs to the film fraternity but has been seen hosting various talk shows on TV. Reema got married to Dr. Tariq Shahab in London this year. It was a very private affair and nobody from the film or television industry was invited. It came as a very pleasant surprise for her fans and friends alike. She looked gorgeous in a pink and maroon sharara. Well, best of luck to her too!
Marium Shafiq