As was clearly evident in it's trailer 'Welcome to Karachi' is a sad, dumb excuse of a movie which fails epically to deliver even a little bit of entertainment to it's viewers. I had the misfortune of watching this movie last week. After watching a few minutes of this movie I was dumbfounded. Indian movies have competed with each other to deliver a caricaturized version of Pakistanis with either them playing terrorists, or a strange mixture of Indian muslim stereotypes crossed with a hyper religious outlook. But this movie has reached a new low.
'Welcome to Karachi' is the story of two star-crossed idiots Shammi and kedar patel who wash up on the coast of Karachi. As the duo lay washed up on the shore a suicide attack occurs ( Yes right there on the beach!) and this marks their entry in Karachi. The two are then taken to a hospital where they finally realize they are in Karachi. What follows is a series of misfortunes as the two Indians explore Karachi very much like the astronauts explored the terrain in 'The planet of the apes'. The civilized Indians are trapped in sea of Barbaric Pakistanis. ( Boohoo)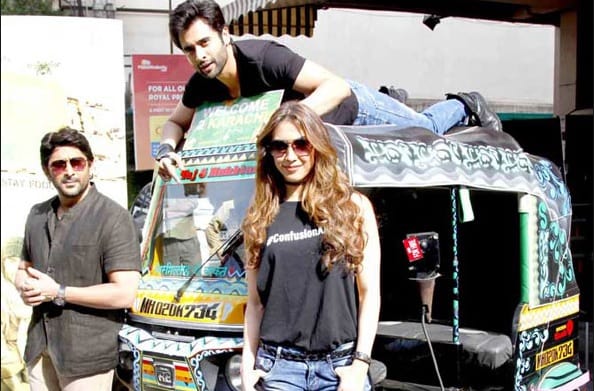 The film shows Karachi as a poor, old, rundown city where people break into Gunfights at the blink of the eye, where the women are either covered in overflowing abayas, burkas or even when they are lethal ISI agents have their heads covered with a dupatta!! The movie is a pathetic attempt at demonizing Pakistanis and tries(And fails miserably) to demonize Pakistanis the way Sasha baron Cohen did to Muslims and Arabs in 'The dictator' and 'Borat' and Adam Sandler did to Palestinians in 'You don't mess with the Zohan'. Just like these two supposedly enlightened comedians couldn't help displaying their visceral hatred for Muslims similarly the producer of this film couldn't help display his hate for Pakistanis. The movie is an epic fail and I rate it R for dumbness(How I wish there was a way to rate like this). The movie is generally unfunny, the plot makes no sense at all. This movie is apparently made for the delight of Indians of 16-30 age group who troll at Pakistani websites.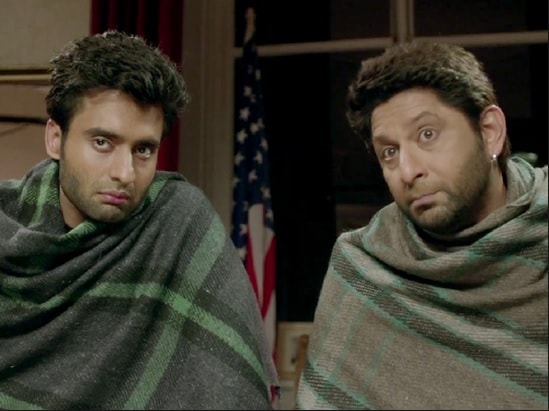 P.S: I didn't know what was worse? Adnan Tipu and Ayub khosa working in a movie like this and in such pathetic characters that reek of stereotypes or that the producer of this film came to Karachi, received a warm welcome by the city's journalists and had the gall to promote his movie here. If a Pakistani producer had made a movie called 'Welcome to Mumba'i with such stereotypes I'm sure he would never have made it outside Mumbai airport. Have we really lost our sense of honor and even basic common sense? Are we that much in awe of Bollywood? Beghairat is the word which best describes this whole scenario.
Talha Rizvi