There is a famous saying that love makes the world go round. There is no denying the fact that love is a natural emotion that is reciprocated by the person one loves can change someone's life altogether. Some of the most sought-after Pakistani actors have been lucky in love. They fell in love at an early age and also got to spend the rest of their lives with their partners. There are others who have many times talked about falling in love but they were not lucky enough to get married to the love of their lives. Everyone has a different perspective about love which largely depends on a person's experiences. In interviews, celebrities are often asked about their views on love. All of them have different ways to define love. All these perspectives are interesting and tell a great deal about the experiences these actors had in their lives.
Here are some of the most interesting interviews in which top Pakistani actors talked about love.
[lwptoc]
Adnan Siddiqui Is a Hopeless Romantic
Adnan Siddiqui is a hopeless romantic who fell in love for the first time when he was 18 years old. He believes that one can fall in love many times in a lifetime. He also shared in an interview that he never succeeded in love and ended up getting married to someone his family chose for him. None of this was planned and as a result, Adnan stays a romantic to date.
Ayeza Khan Believes In One Love
All those people who follow Ayeza Khan and have watched her interviews must be fully aware of her love story. Ayeza is the kind of person who strictly believes that you only fall in love once. The reason for that is that she got married to the man she loved. She fell in love with Danish Taimoor when she was really young and even though they went through a lot of ups and downs when they fell in love, ultimately she realized that he was the only one for her. Ayeza believes that people might come and go in your life but there is only one person who you fall in love with. Here is Ayeza talking about her idea and the ideal of love.
Bilal Abbas Has No Time For Love
Bilal Abbas is the heartthrob of the Pakistani drama industry. In an interview, he shared that he had fallen in love multiple times. He also said that his concept of love has changed over the years. Right now, he is completely focused on his work because becoming an actor was also his passion. He says that he does not want to shift his focus by falling in love. When asked that wasn't possible to fall in love and work at the same time, he said that it wasn't an option if you are as passionate about something as he is about his career at the moment.
Hira Mani Thinks Love Is Total Support
Hira Mani's interviews have often moved her viewers and fans. The way she talks about her husband is how she defines and explains love. For her true love means someone who is there for you, to lend support, and to bring out the best in you. She was lucky enough to find that kind of partner in her husband.

Imran Abbas Lost In Love
Imran Abbas' interview with Samina Peerzada was like an eye-opener. An actor who is usually seen playing the leading man in dramas who most often gets the love of his life, lost in love in real life. Imran Abbas' idea of love is totally different from all the other actors in this life. According to him loving someone and getting to spend your life with them are not always one and the same thing. He fell in love at a young age and he believes that he will never be in love with anyone ever again. This experience left an everlasting impression on his mind which is true for anyone who lost in love at a young age.

Mahira Khan's Idea of Happy Ending
When you love someone usually the whole concept of a happy ending is getting married to that person. Many Pakistani celebrities got married to people they loved and are living a happy life. Mahira Khan got married at a young age and her marriage ended with heartbreak. Lately, she fell in love again and for her love means to enjoy each other's company, spending quality time together, and supporting each other. In Mahira's opinion all that can be done without getting married. While Mahira is head over heels in love, this is the reason why she isn't thinking about marriage at the moment.
Mehwish Hayat Is All For Genuine Love
Mehwish Hayat shared in an interview that she started working at a really young age which is why she has never been in a serious relationship. Because she carved an identity for herself at such a young age, she wasn't sure if people were falling for who she was or with her celebrity status/persona. Mehwish wants the kind of love which is genuine.
Mehwish is waiting for Mr. Right and whenever she finds him, she intends to settle down unlike Mahira Khan who has a different viewpoint about love and marriage.
Muneeb Butt Believes In Unconditional Love 
Muneeb Butt's definition of love is one that is easy to elaborate on but really difficult to follow. When he was asked what love meant to him, he said that love is the feeling where you give without expecting anything in return. Muneeb is wise beyond his years and he has decoded the real meaning of love at an early stage of his marriage.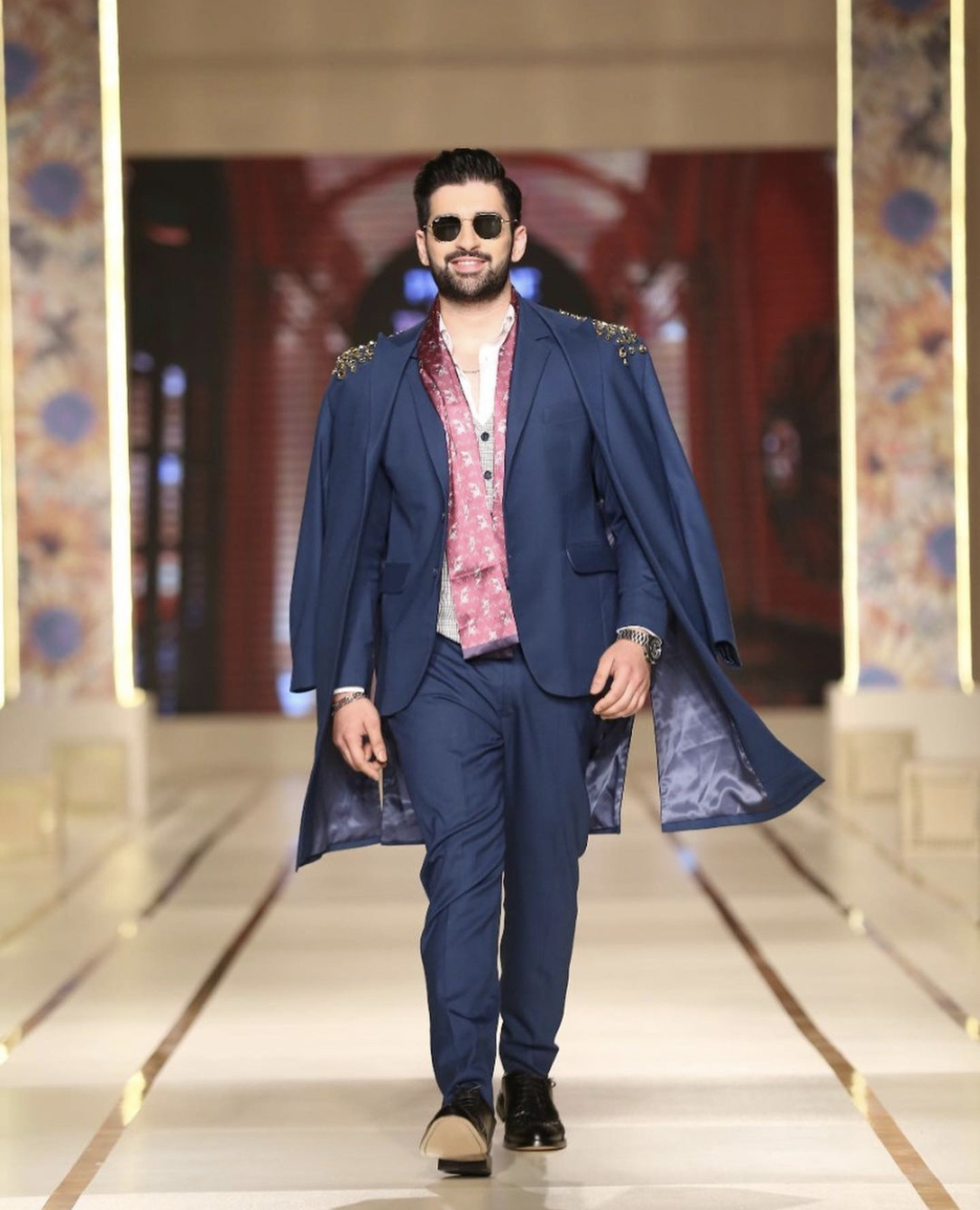 Saba Qamar Learned About Love The Hard Way
Saba Qamar has often openly declared that she used to fall in love easily and often until she fell in love with someone who broke her heart to pieces. This turned out to be a learning experience for her because it was then that she realized that you continue loving someone even when they cheat on you and break your heart. So, in a way, Saba Qamar also believes in unconditional love in the most unconventional way. Recently, she talked about how this man in her life did not take the responsibility for his actions and changed her idea and ideal about love.
Yumna Zaidi Has Faith In Allah's Plan
Yumna Zaidi seldom talks about her personal life in interviews therefore viewers know her more as an actress than for her real-life personality. Lately, she started opening up about her viewpoints regarding different aspects of life in interviews. While talking about love, she made it quite clear that she is waiting for her ideal partner, and until she meets that man, she is not going to fall in love. Yumna is sure that there is someone out there who is meant for her. She has faith that Allah must have a soulmate for her and until she finds him Yumna is not falling in love.
All the actors answered these questions beautifully. Which Pakistani actor do you agree with the most? Share your views.