Sabeeka Imam is a British-Pakistani actress and model. She is a very popular model. Sabeeka had made her significant place in fashion industry because of her immense talent and extremely gorgeous looks. She has also taken part in many famous songs' videos and a movie Sherdil .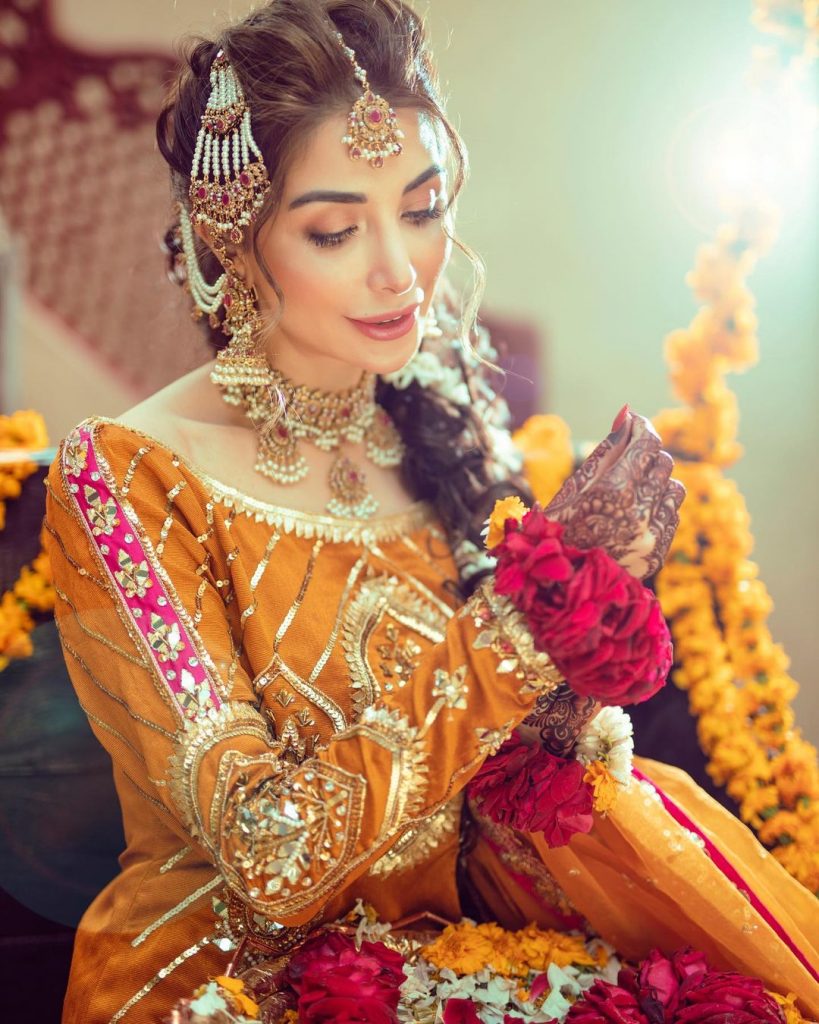 Recently, Sabeeka Imam has opened up on the most controversial discussion about the industry, yes, she has talked on "Nepotism" in an open way. She clearly expressed her views by targeting Azaan Sami Khan without taking his name.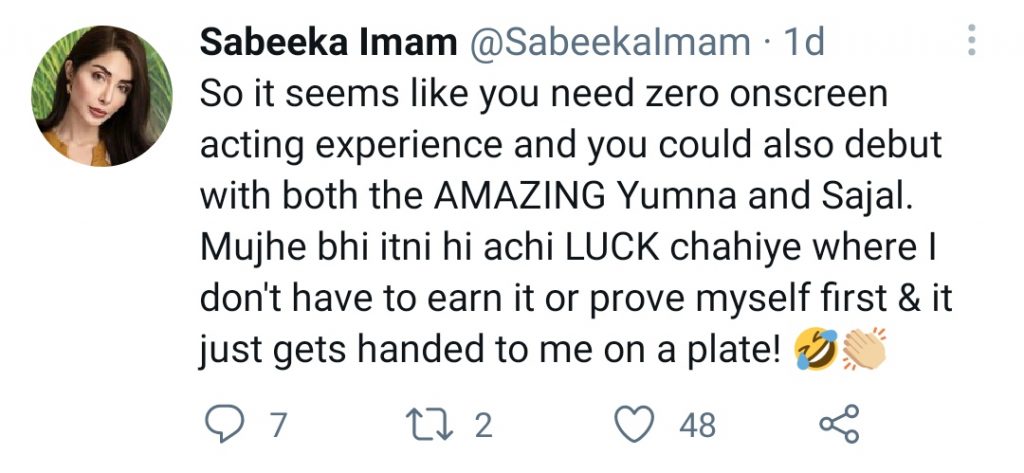 The actress posted a tweet in which she said that she needs the same luck to be casted alongside two amazing actresses like Yumna Zaidi and Sajal Aly, that too in a debut project.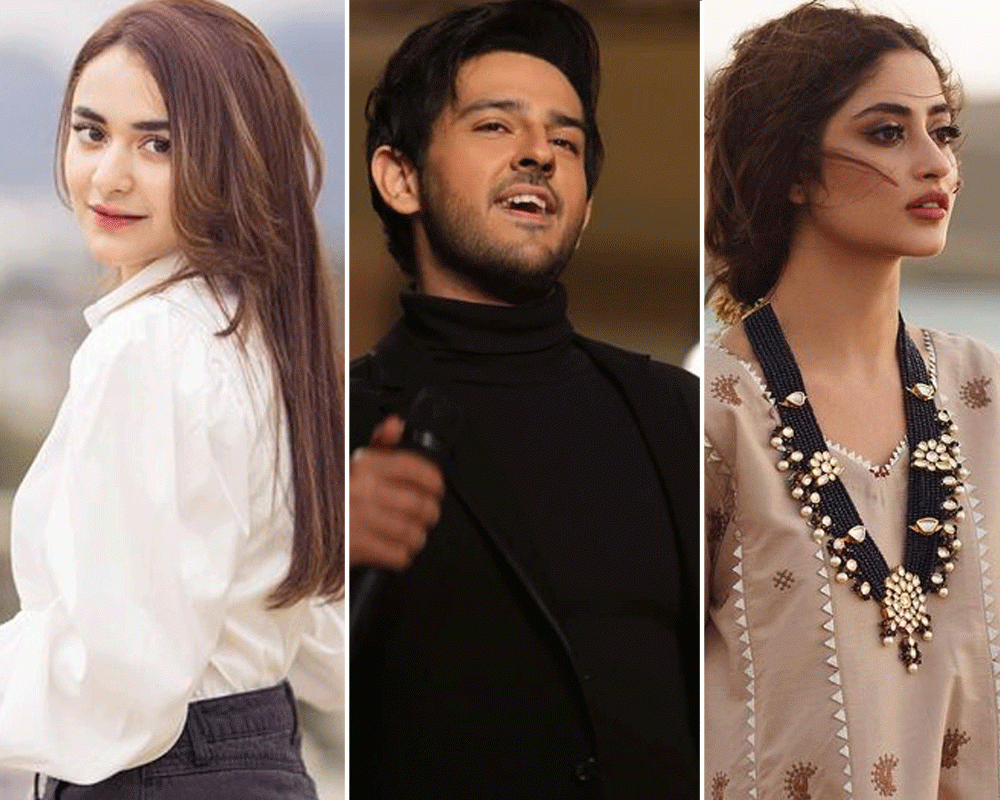 Her tweet reads as, "
"So it seems like you need zero onscreen acting experience and you could also debut with both the AMAZING Yumna and Sajal. Mujhe bhi itni hi achi LUCK chahiye where I don't have to earn it or prove myself first & it just gets handed to me on a plate!"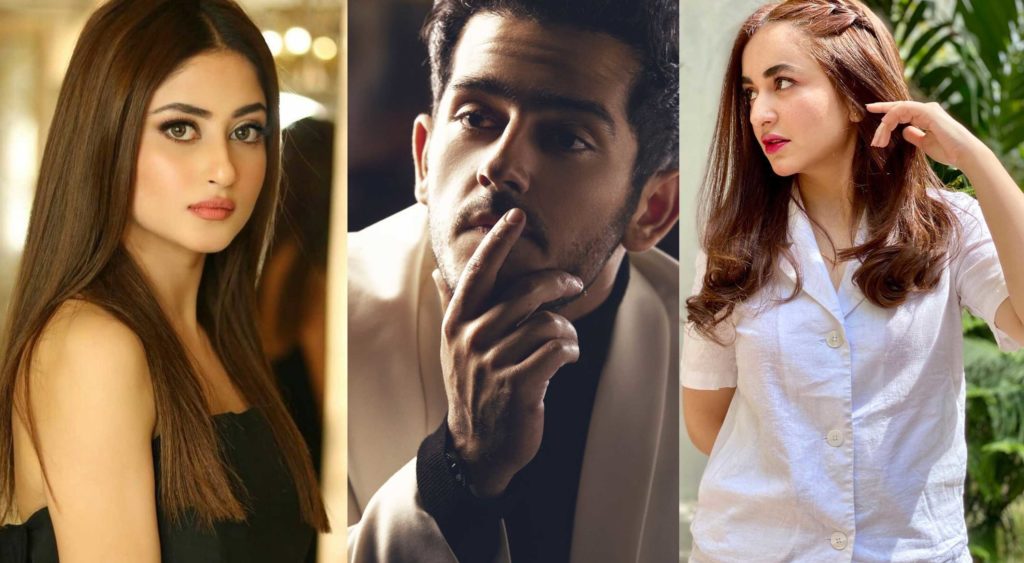 A lot of her friends also commented on her tweet. One of the fans said, "I am glad ,at least someone has said it". Another fan said that you are amazing and you will get your break soon. Some of the people said that connections work more than any other thing.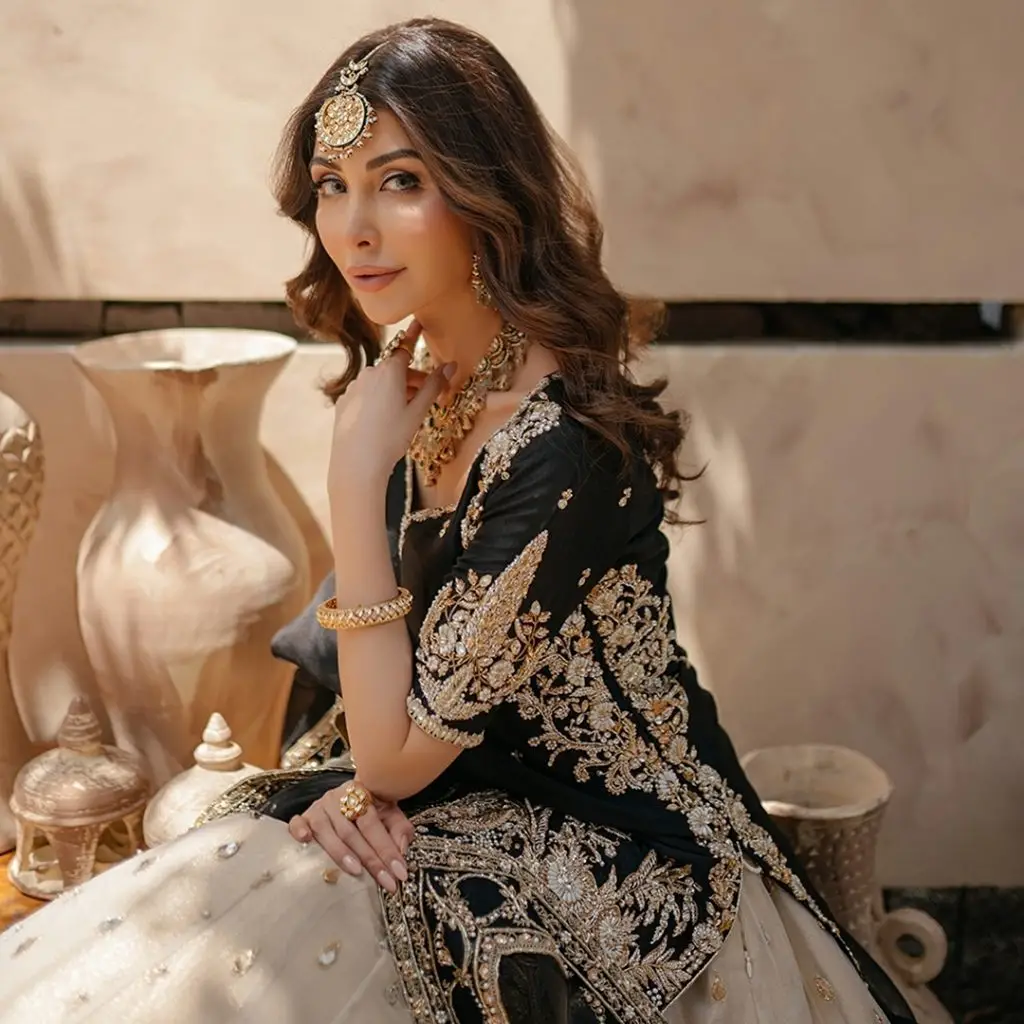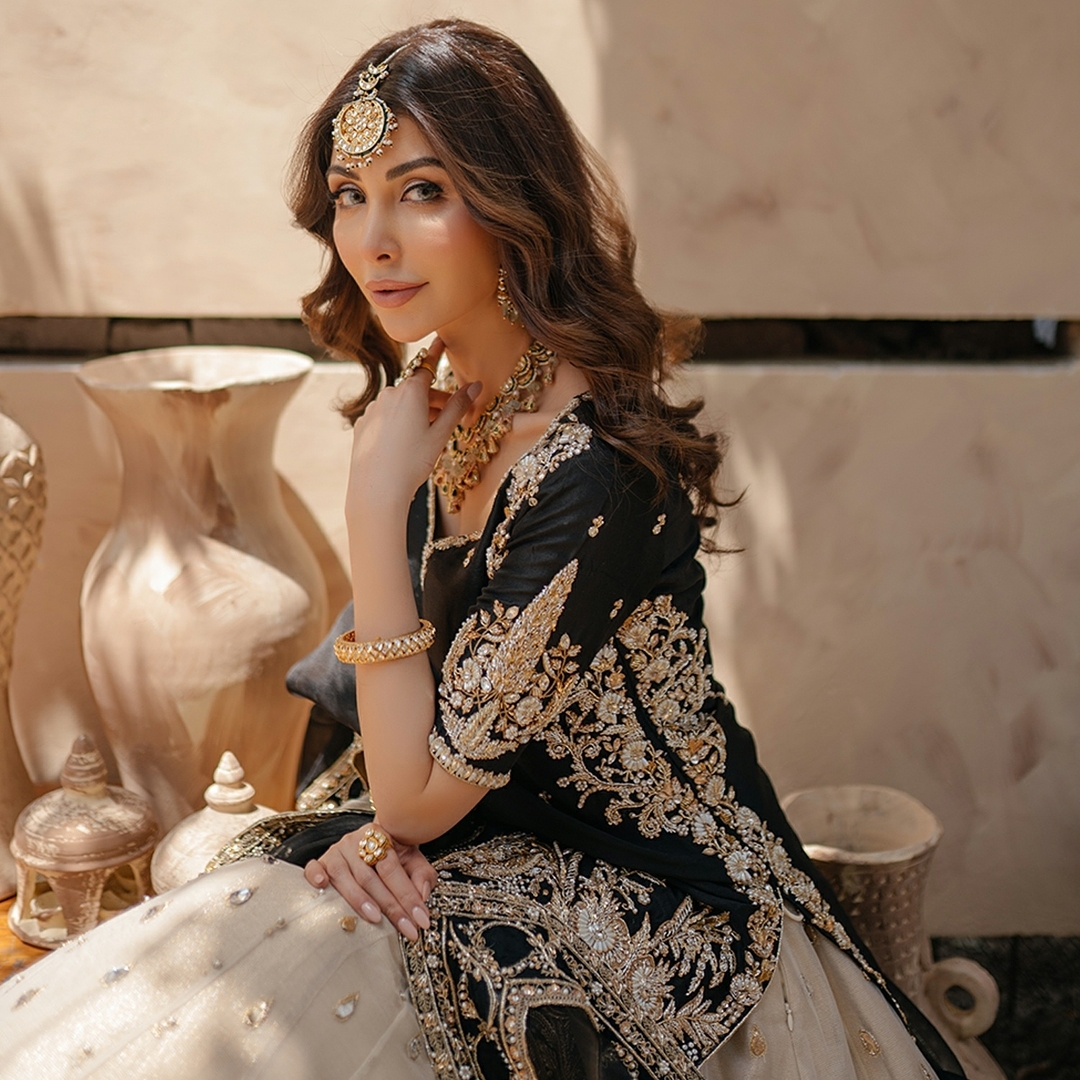 Here are screenshots of a few comments under her tweet.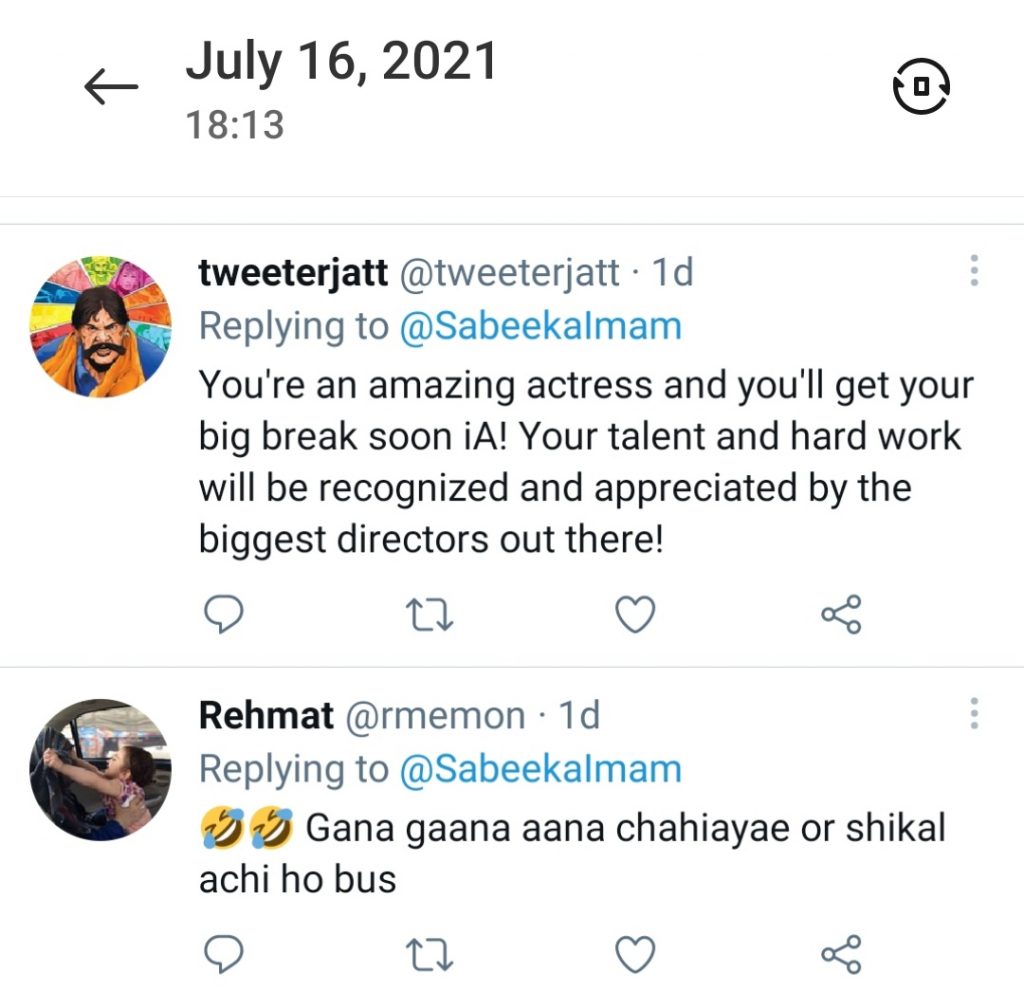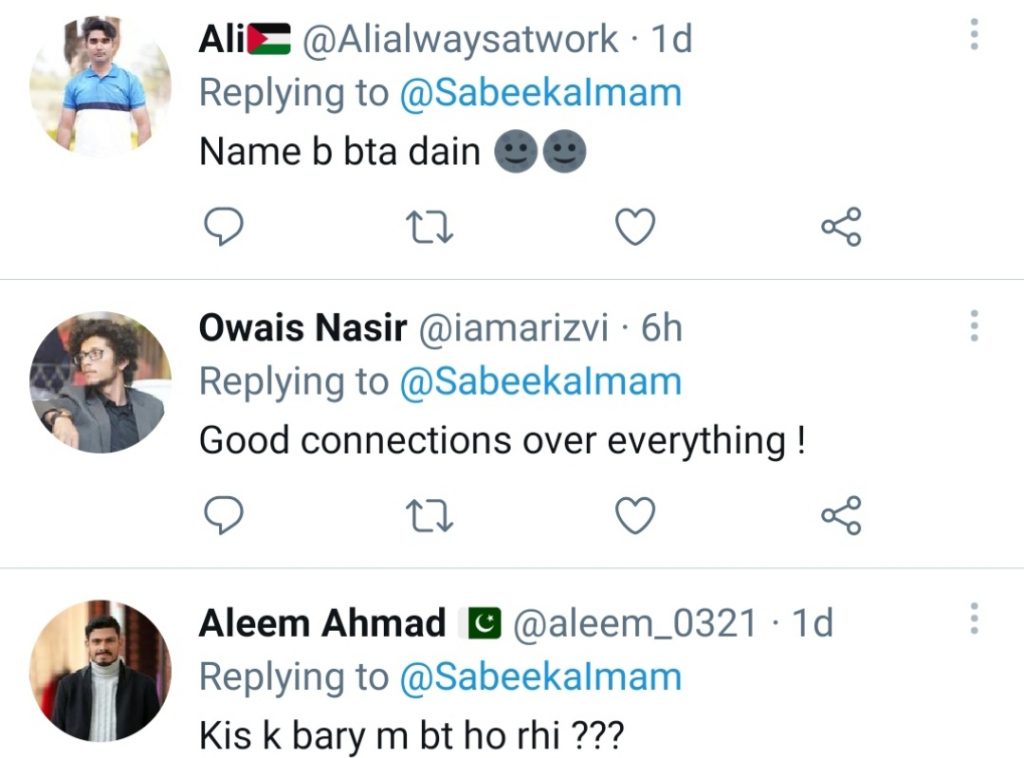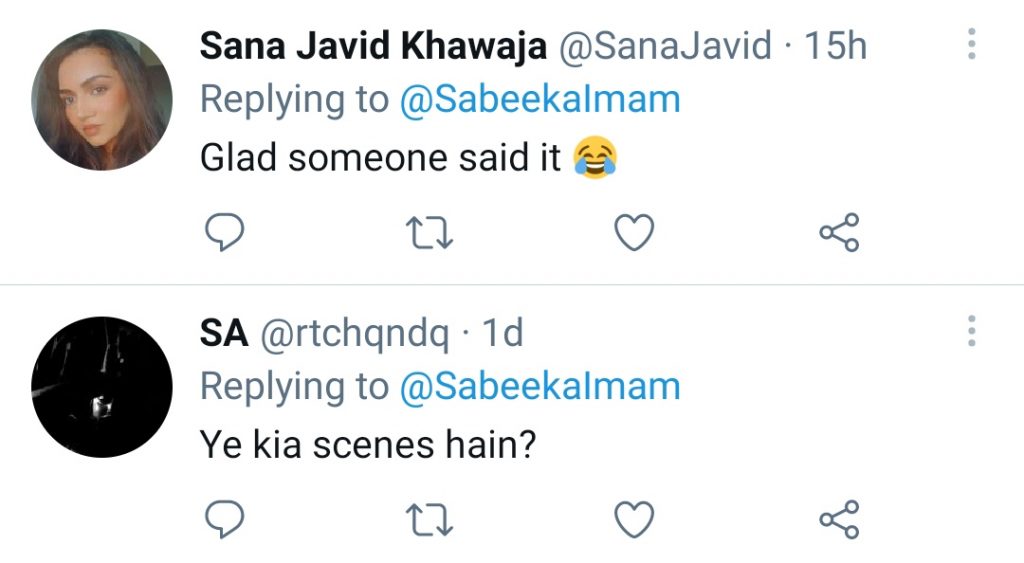 A few of the people from industry have also commented on it. Zoya Nasir also commented regarding it and said maybe he's talented as he has been working for Hum Tv for so long and have given major musical hits.
Mathira also said that you might be right but maybe he has auditioned for it.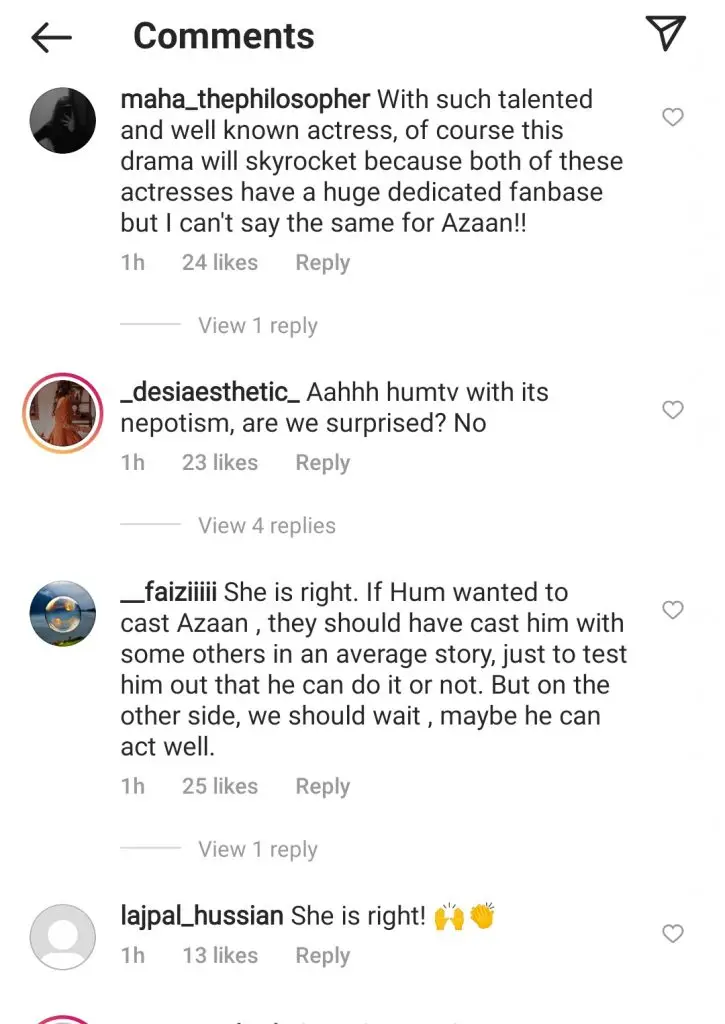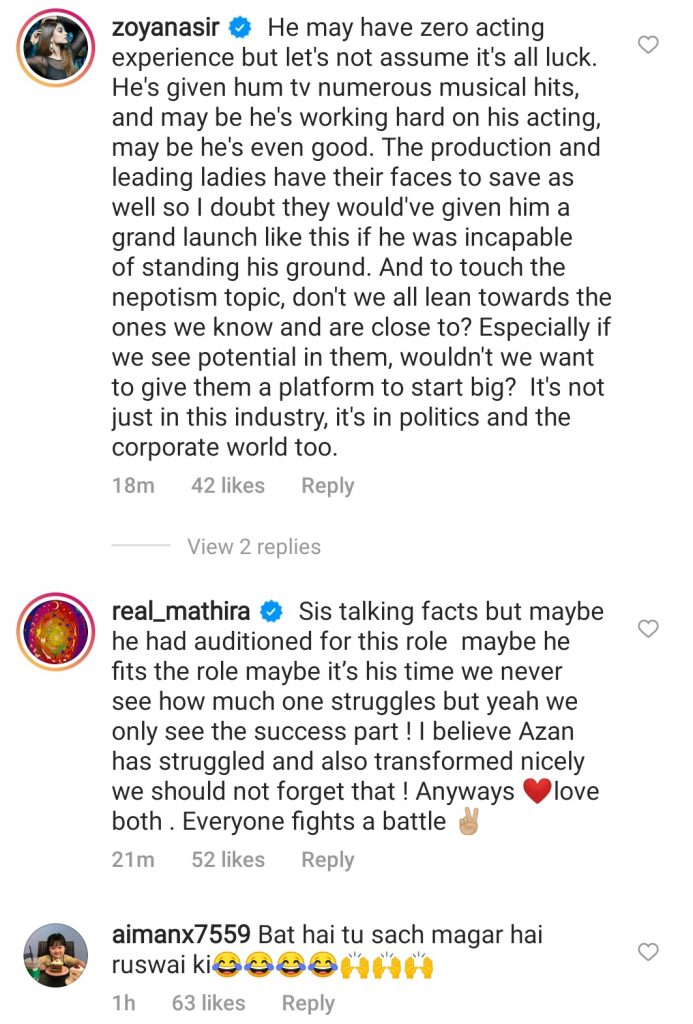 Sabeeka, while defending her opinion, said that when people call actors bad, it is okay but when she has just given her opinion she is condidered to be a jealous person.
Her words read, "Aap log humein bura bhala kahen to woh sab theek hai lekin main as an artist koi opinion doon to main "jealous"? Salman Khan ki baat sach hai… "main karoon to saala character dheela hai" 🙄 #DoubleStandards"