There was a time when the Pakistani dramas used to focus on a lot more subjects. However probably from the last decade, the drama writers have shifted the focus on domestic stories, where the focal point happens to be the relationship shared between a husband and a wife. The stories of Pakistani dramas resonated with the drama viewers because they showcased the realities but now, almost every other drama is based on misunderstandings caused by the miscommunication between a husband and wife.
The dramas one way or the other shape the mindset and perception of the society, therefore it is very important for the writers to not rely heavily on the miscommunication citing it as the only option that the wife had in order to protect her husband or prevent him from getting distressed. In recent dramas, the drama viewers came across some of the refreshing husband characters who were supportive of their wives and trusted them a lot, however, the writers had to bring in the element of miscommunication to make it look like the wife was doing the right thing. It helps them in prolonging the story and also showing the dire consequences which in any case could've been prevented only if the couple had communicated with each other. These kind of scenarios only frustrate the viewers and seem unconvincing, considering when the writers themselves have established the fact that the husbands on the other hand are very supportive and have full faith in their wives. Also, if the wives deal with their messy situations on their own perfectly, it would still make sense but to show them adding more to the mess defeats the purpose of them trying to take the charge of the situation. It only shows them incapable and makes this entire situation uncalled for.
These are the wives who kept secrets from their supportive husbands in recent Pakistani dramas:
Saira of Mai Na Janoo
Against all odds, Nain got married to Saira and even before his marriage to her, he knew that their cousin Nihaad was very much in love with her. Saira was also involved with Nihaad but seeing the opposition from the entire family she decided to accept Nain's proposal. Nain was a breath of fresh air because he was a supportive husband who told his wife Saira every step of the way that he was there for her and he would go to any extent to make her feel secure. Nain believed in Saira more than she did in herself. He wanted her to complete her education, he also forced her to learn driving so that she could be independent and stand on her feet. Nain was an ideal husband who despite knowing everything that Saira was accused of, stood by her side. It was good to see a husband like Nain who repeatedly reminded his wife that she could share anything with him to put her heart to ease.
Saira ended up being the worst wife that a husband like Nain deserved. In the middle of the drama, the writer did show that Saira decided to share everything with Nain about how Nihaad was harassing and mentally torturing her. Without even questioning or doubting Saira, Nain took action against Nihaad but then the miscommunication won and the viewers got to see Saira keeping secrets from her husband. In her defense, Saira stated that she only kept everything from Nain because she feared Nihad would harm him but all these justifications looked very unconvincing especially when the writer had established the fact that Nain was always there for his wife. To reinforce Saira's helplessness, the writer showed her celebrating her birthday at the beachfront past midnight arranged by her cousin Nihaad. This was Saira's way of dealing with him – doing everything that he said while being married to Nain. Saira also took car rides with him where Nihaad would pick and drop her to the university. Not only that, Saira also served Nihaad tea every time he showed up randomly at her husband's place at 2AM in the morning. In the end, Saira was the one who was shown as a bechari and the viewers were left scratching their heads as to how a liar ended up being the victim in this entire situation? The fact remains; Saira gave an edge to Nihaad, that is why he had the audacity to blackmail her!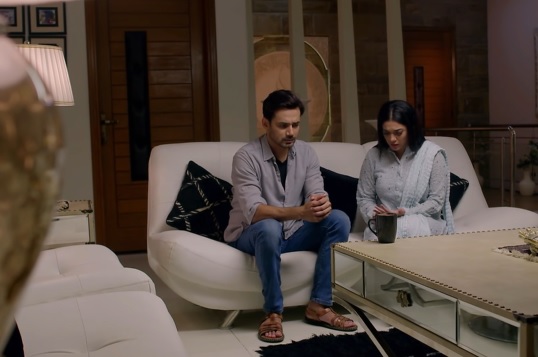 Humera of Ye Dil Mera
Humera is married to Obaidullah, who can not complete his sentence without reminding her that she happens to be his Jaan. Humera Jaan is faced with one of the biggest challenges of her life, where she has come in contact with her college fellow Meer Farooq Zaman, who was in love with her and proposed to her back then. Humera rejected Meer Farooq and chose Obaidullah over him because she saw him as a nice human being. Humera and Obaidullah had a perfect life, no communication barrier, they could talk about each and everything because Obaidullah was a very supportive and doting husband whose entire life revolved around his family. Humera and Obaidullah had 2 children; Amaan who was probably 7-8 years old and Ayesha who was around 2 years old.
Meer Farooq met Humera after years and he couldn't wrap his head around the fact that she chose a simpleton like Obaidullah over him. Meer Farooq proposed to her again and not only that, in Obaidullah's absence, he even barged into her home and tried to physically violate her. Humera's son Amaanullah was also a witness to this entire incident BUT, out of nowhere, Humera not only decided to keep it a secret from her husband, but also told her son that he should never talk about what he saw that night? This entire aspect happens to be very unconvincing because Obaidullah was shown to be such a husband who would not only hear his wife out but would also do what she wanted him to do. Humera could see danger looming, but she chose not to discuss anything with Obaidullah who she saw as her support system. This is one thing which the viewers are unable to accept because they really can not understand Humera's reasons. If Obaidullah was not shown as such a perfect and understanding husband, her hesitation would have been justified but that is not the case in Ye Dil Mera.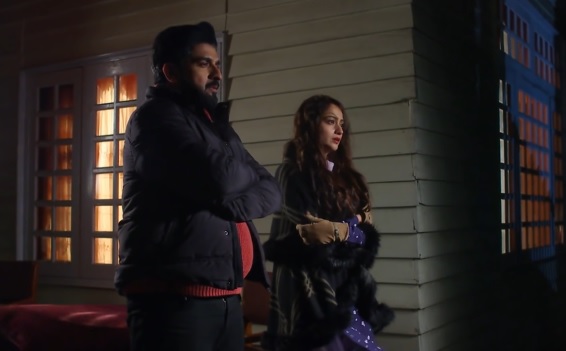 Gohar of Ishq Zahe Naseeb
Gohar got married to Sameer and even before their marriage, Sameer laid foundations of their relationships in such a manner where he showed Gohar what she meant to him. Sameer helped her over and over again and went out of the way to make sure that she was at her utmost comfort. Sameer knew about her engagement to her cousin Jahangir and helped her pay the hospital bills when he attempted to throw acid at her. Gohar also fell in love with Sameer and even before they got married, Sameer told that the only thing he could and would not tolerate would be Gohar lying to him.
Ishq Zahe Naseeb's story was complicated and it wasn't as simple but it was shown that Gohar knew Sameer better than anybody else. She also understood him better and knew what was right and wrong while dealing with him, yet she chose to keep her and Kashif's story hidden from him, to the point where her cousin Jahangir started blackmailing her and she chose to rely on Kashif more than she did on her husband Sameer. Despite putting restrictions on her, Sameer still gave Gohar the edge to do what she wanted to, she was free to make her own decisions and do what she deemed right, still Gogo Pan Masala wanted to act fishy, causing a dent in their relationship, despite knowing that Sameer was emotionally vulnerable and had psychological issues. Gohar never actually gave Sameer the satisfaction of feeling empowered with her trust in him because this is what he longed for the most. If Gohar had allowed Sameer to take the front seat and deal with Jahangir even with Kashif being in the picture, it would have strengthened their relationship because Sameer was a grown up who could accept the fact that Gohar loved someone else in the past.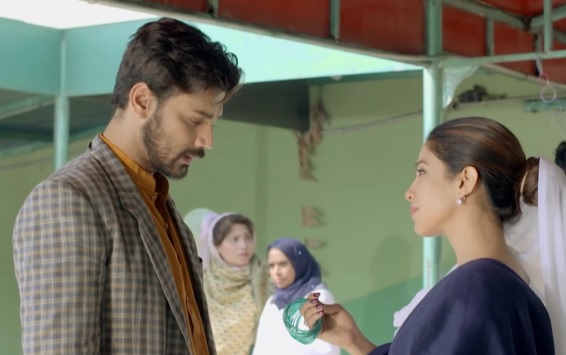 Seher of Thora Sa Haq
She happens to be another gone case from the dramas that are on air right now. Seher and Zamin's relationship has been tested a lot and she has seen that Zamin has stood firm on his ground where he doesn't want to part ways with her. It won't be wrong to say that Seher and Zamin have been through a lot where everyone tried to drift them apart. Seher also saw Zamin getting beaten up and after taking care of him, they only grew closer. Zamin has now started taking charge of the situation because he has Seher by his side, he wants to do right by her and is trying to maintain a healthy balance by being just towards his two wives.
Seher has seen how Rafay never had good intentions, he tried to barge into her room past midnight. He proposed to her and when she refused, he continued to pester her. Now when Seher has moved in with Zamin, loser Rafay knocks on her door and tells her that Zamin's life is in danger, however if she wants to protect her husband, she should stay in touch with Rafay BUT not tell anything to her husband about it? How ingenious is that? What's interesting is that Seher, who herself has witnessed how Rafay never wished well for her or Zamin, is now choosing to trust him more than her husband? Even when Zamin asked Seher if anyone came to their place, she chose to tell a lie. When Rafay called her in the presence of Zamin, she made some lame excuses. Seher is turning out to be a dimwit to not only believe Rafay, but also not telling the one whose life is supposedly in danger that he should be extra careful when he is out and about. Seher did try to connect the dots about how Rafay knew that Zamin was admitted to the hospital but because she was too busy creating a meal plan for her husband that she didn't bother paying heed to such a big clue!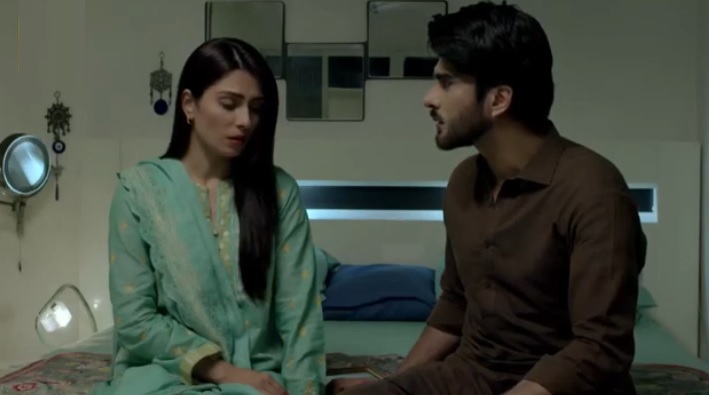 Gaitiara of Deewar e Shab
Gaitiara got married to Salar. Salar knew in and out of Gaitiara's lifestyle, where she came from and the entire history of her family. Salar knew that Gaitiara was a granddaughter of a singer, her mother worked as an extra in movies to support her daughters and the entire family, her sister was just stepping in the film industry and her cousin was a famous dancer who charged money for dancing in private parties.
Salar's step-mother's third husband Nabeel decided to arrange a private party where he wanted to invite Gaitiara's sister Sandal to dance in front of his circle of friends, only to put Salar down. Nabeel also used this scenario to blackmail Gaiti and threatened her of losing all of her respect in front of Salar's circle of friends and relatives. However, Gaitiara decided to not tell Salar anything about what Nabeel was trying to do, rather she decided to convince Salar to take back the case he had filed against Nabeel, because she was scared of everything that Nabeel had threatened her of. Gaitiara saw how influential and powerful Salar was, how he was a man of his words and despite being MIA, he came back and rescued her from getting married to overaged Behzaad, still she chose not to put her trust and faith in her supportive husband and continued to beat around the bush. If Nabeel hadn't died in the last episode, Gaitiara would still be scared and panting loudly hiding behind the closed door of her room!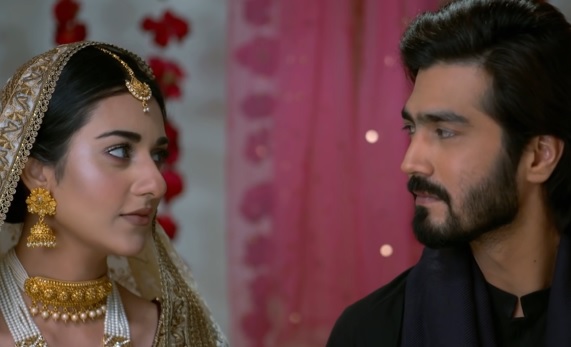 So, these are those intelligent wives, who despite having supportive husbands chose not to share the reality with them and decided to keep them in the dark. These kind of scenarios would at least make sense if the writers show the female characters taking care of these messy situations like a trooper but they end up spoiling everything, even let their mistakes cost them the trust of their husbands and in the end, cry as if they are the biggest victims to have ever walked the face of the earth. What are your thoughts about such female characters who keep secrets from their supportive husbands especially when they could easily discuss everything with them openly. Do you find this forced miscommunication realistic or frustrating? Feel free to add more to the discussion.