The story of any drama is taken forward with the help of the characters. They play an important part in making or breaking the drama. It can be stated that characters are the building blocks and backbone of any story because the writers conceive them and with the help of their circumstances and scenarios, convey the entire story and the message they have in their minds. A lot of times, though the story may not work, there are often such characters that end up being memorable. Similarly, at times dramas become popular but the characters lack the impact in order to become unforgettable.
In Pakistani dramas, the viewers come across different varieties of characters, in general, they are either good or bad because they serve the purpose and stay true to what they have been written for. Then comes such a category which makes one question the thought process of the writer. Such characters are neither good nor bad, they are in fact the worst characters that the drama buffs come across. Many times, they leave the viewers speechless and end up being the reason behind their frustration. The current dramas on air right now are not devoid of such characters. The writers have tried hard to give them a personality but their reasoning and overall attitude is poorly executed and makes them the worst character in a drama.
Here is the list of worst characters seen in Pakistani dramas in 2021:
Farhad (Khuda Aur Mohabbat 3)
It is going to be the first time in the history of Pakistani dramas where the central character has had absolutely shown no growth and there has been no personality to him whatsoever. Farhad and his journey have been glorified by the people around him who immediately fell in love with him hard but the sad part is, the actual reason why Farhad was so special was never made clear to the viewers. There is absolutely nothing to him that makes him stand out or extraordinary. Farhad's journey has been shown in such a manner that actually leaves you questioning what heroic qualities does he possess? He was shown to be a random non-serious guy with zero aspirations and all he ever did was fall in love with Mahi and sit at a Mazaar with that love in his heart? The way people around him develop such reverence for him is far stretched and even by the end of this drama, one struggles hard to understand him. The writer must've written him in a different manner but the director failed to work on his personality, he forgot to add layers and depth to make Farhad likable for the 'normal' audience. Khuda Aur Mohabbat 3 only got hyped up because of the franchise and Feroze Khan and at this stage, it can be easily said that this drama as well as the central character of Farhad were nothing but a disappointment.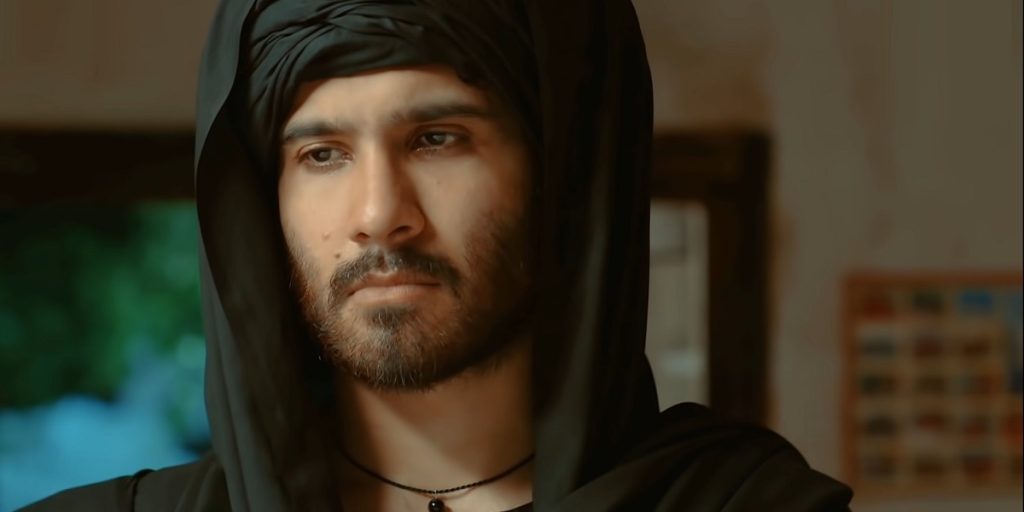 Sahiba (Khuda Aur Mohabbat 3)
In Pakistani dramas, we start off with clueless characters, then come senseless characters, then come filler characters, and then come characters like Sahiba. It is a shame that an actor like Sunita Marshal was assigned for this role because she did not deserve to be wasted in this drama like that. Sahiba's character makes absolutely no sense and the way her dynamic has been established with Mahi makes it even more frustrating. Sahiba happens to be Mahi's bhabhi but she does not have a life of her own. If they had shown her as Mahi's unmarried elder sister, it would've still made a lot more sense. Seeing a married woman hopping around Mahi, totally invested in her goes to show that absolutely has nothing to do with her life. Sahiba instilled the idea of Farhad's love in Mahi's mind but when the time came, she told Mahi to forget about him and silently get married to Sikandar! Sahiba is such a nonsensical character that it actually makes you feel bad for Sunita Marshal who had to play it. Another low faced by this character was a slap by her husband Nazim Shah and what's more upsetting is that she settled for it quietly and did not even say a word to her husband or his family. Poorly written and executed character!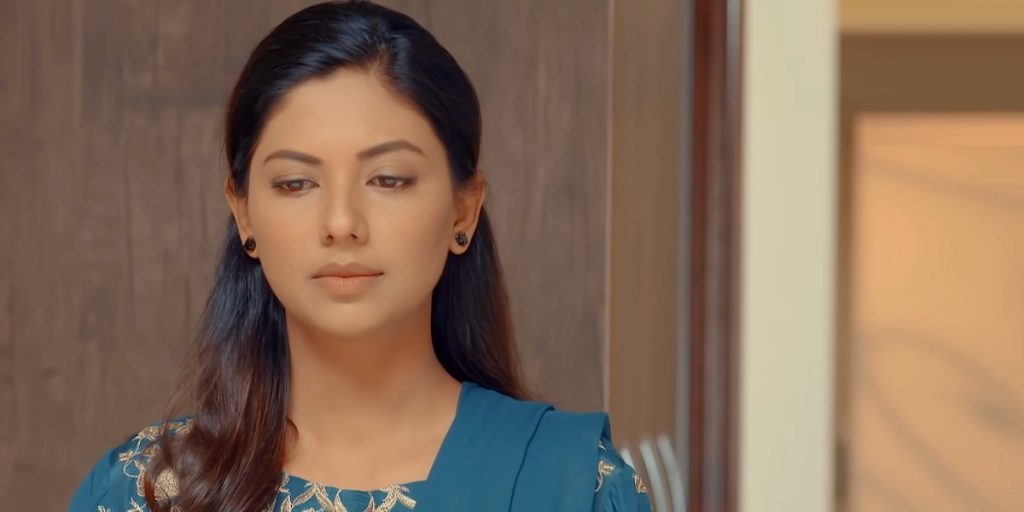 Dilnasheen's Mother (Fitoor)
Usually in Pakistani dramas, we often get to hear mothers say to their daughters 'tumhari jaisi aulaad kisi ki na ho', well in this case, we'll change it and say 'tumhari jaisi ma kisi ki na ho'. This is exactly the only way to describe what a hideous and horrible character Dilnasheen's mother was. The way she always turned a blind eye towards her daughter and ran a marathon whenever Dilnasheen looked for her support was absolutely distasteful. Although a lot of focus was given to the rest of the supporting characters but not once it was addressed why Dilnasheen's mother was so cold and aloof towards her daughter. She easily blamed Dilansheen for all the stuff-ups but never once took accountability for the fact that she pushed Dilnasheen into a marriage that she never was happy about. She said all the vile things a mother should never say to her child-like settling for a luxurious life her husband provided to her despite the fact that he slapped and mistrusted her. She also told Dilnasheen that she wished she had died. Saba Hameed is a very strong performer with a very strong screen presence, that is why seeing her say these things actually was something that couldn't be ignored. Such a horrible mother and a horrible character written by Zanjabeel Asim Shah in Fitoor!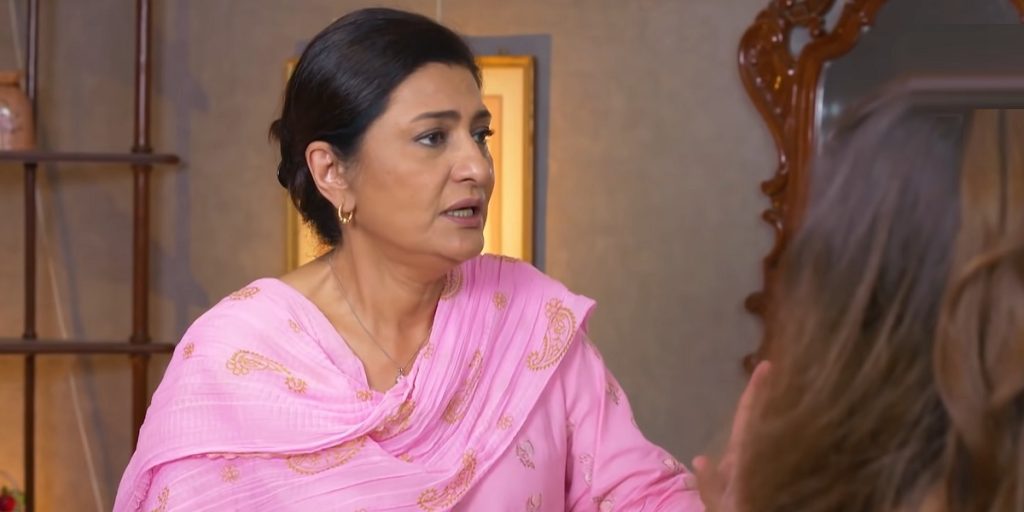 Mehmal (Fitoor)
In Pakistani dramas, these days there's an influx of girls dying to be with married men. They all are absolutely wrong but what took Mehmal to another level was the fact that she was a mother and that too legally and lawfully married to her husband while she was trying to chase Haider and snatch him away from Dilnasheen. There is no denying the fact that Kiran Haq looked absolutely stunning and gorgeous throughout the drama but the character of Mehmal was detestable, to say the least. It was like she had nothing to do in life apart from beautifying herself in the hope to hide the ugly heart that she had. She came up with one plan after another to ruin Haider and Dilnasheen's life and failed to understand that she should mind her own business. The most absurd thing the writer did was give Mehmal a happy ending with her husband lovingly returning to her. Mehmal never once showed remorse or was held accountable for the mess she created in Haider's life.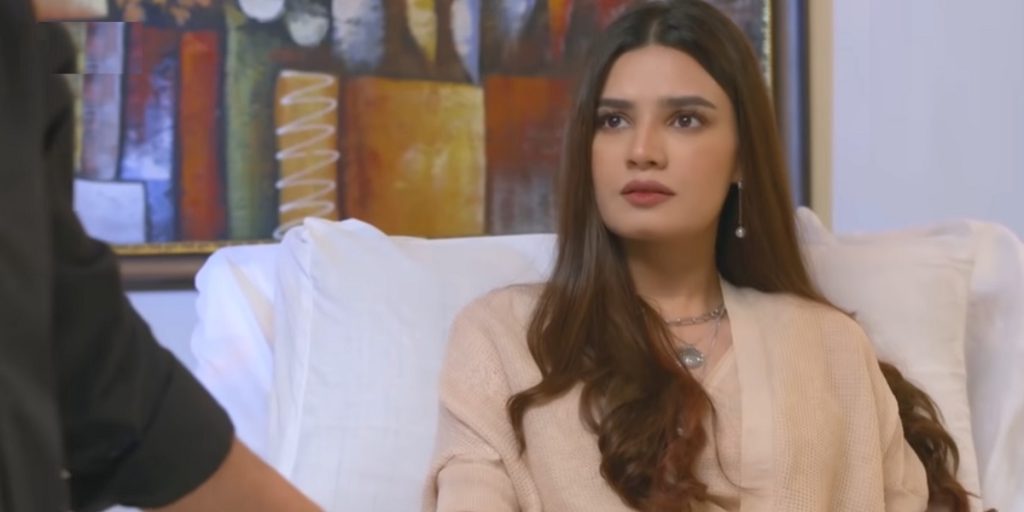 Zunaira (Amanat)
Saboor Aly can really do well in negative characters, she proved it in the drama serial Fitrat which actually brought a lot of attention to her and gave her career a push that she was after. However, despite the fact that her character was so evil in Fitrat, Saboor Aly still made it an enjoyable experience to watch, but when it comes to the character of Zunaira in the drama serial Amanat, she is on another level. There is absolutely nothing about Zunaira that is realistic, relatable, understandable, or even tolerable. Saboor Aly has worked really hard on her styling to make herself look different from Fariya of Fitrat but she has also taken her performance and expressions to another level which makes it a painful experience to tune to Amanat. The drama Amanat on its own is such a poorly and badly executed drama therefore seeing Saboor Aly's as Zunaira is as worse as it gets. Now Zunaira's only motive in life is to make the life of Meher and Zarar a living hell, seriously girls get a life!

Rida (Mujhe Vida Kar)
Out of all the forced becharis we watched in dramas this year, Rida definitely deserves to be on top of the list. This character had absolutely no personality! This was the kind of character you feel absolutely nothing for and as a consequence watching her story on the screen turned out to be a complete waste of time. Although Rida was the main lead in the drama, she had absolutely no screen presence at all. This was one of the most poorly etched out characters we saw in dramas in 2021.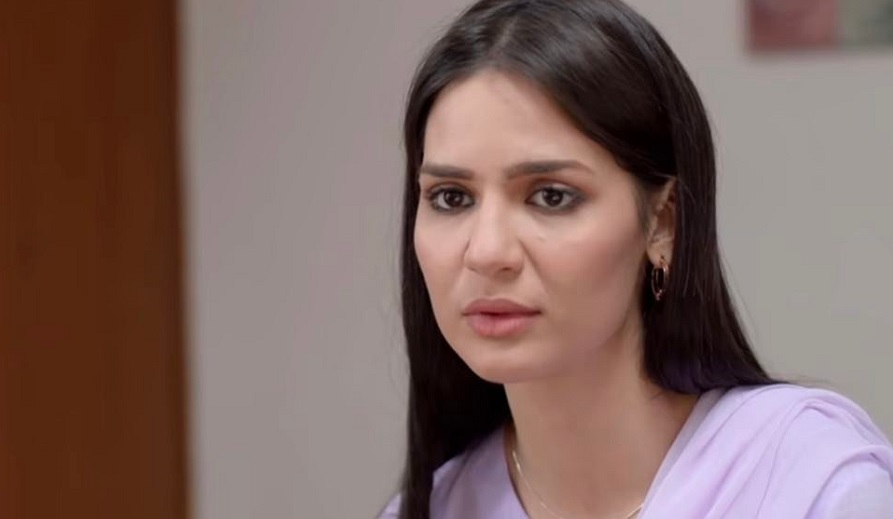 Usman (Mujhe Vida Kar)
The male protagonist of Mujhe Vida Kar was just as lame as the female lead. Firstly, he just disappeared and when he came back he treated the wife he claimed to love in a manner that made the viewers wonder what was going on in his mind. Even though this character got enough screen time, nothing he did was engaging and everything about him made us question what the writer was thinking while penning down this character.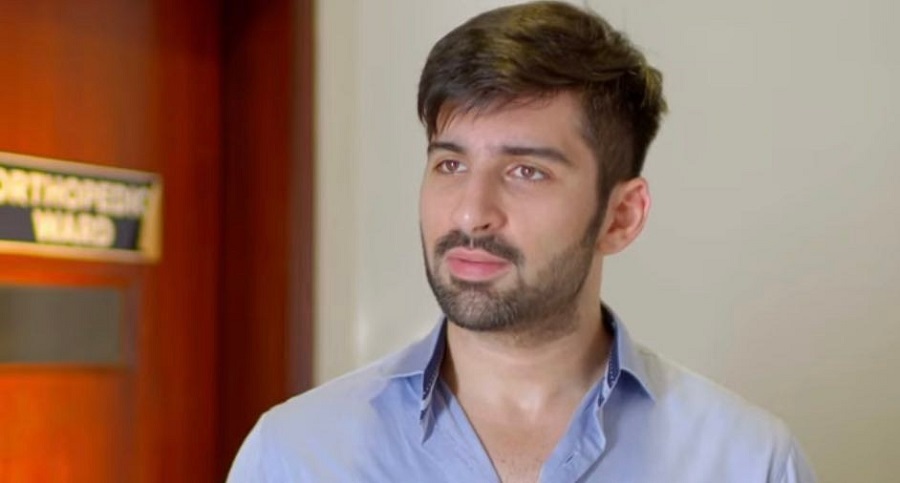 Meera (Khwaab Nagar Ki Shehzadi)
It is especially unfortunate when a character that starts off as a strong and likable one turns into the worst character in a drama. All those viewers who watched Khwaab Nagar Ki Shehzadi will agree that in the beginning few episodes Meera was the reason why most people enjoyed watching the show. She was introduced as an intelligent, well-educated, polite, and caring young woman. Meera was also shown as someone who trusted people too easily and this part of her personality was also tolerable in the beginning. With time, however, Meera turned into a complete bechari aurat who forgot she was anything beyond her useless husband's wife! Her initial reaction when she found out that her husband was having an affair made more sense than what we got to watch in the later episodes! Meera literally looked at Saim even after everything he did as if she had a reason to expect better from him. The weaknesses in her personality were sudden and forced. Since the producers were so sure that the viewers love to see a heroine cry on screen, they put Meera through the worst even though she had no reason to put herself through any of it. Meera's favorite hobbies included feeling sorry for herself and trying her best not to move on for the longest time! Her problems could easily be solved if she decided to move out of the house yet she chose to stay there and get insulted day in and day out. Meera's character was as ridiculous as it gets! The only saving grace was that she did not accept Saim's apology in the end but that did not make up for all the forced becharapan the viewers watched for 20 weeks or so.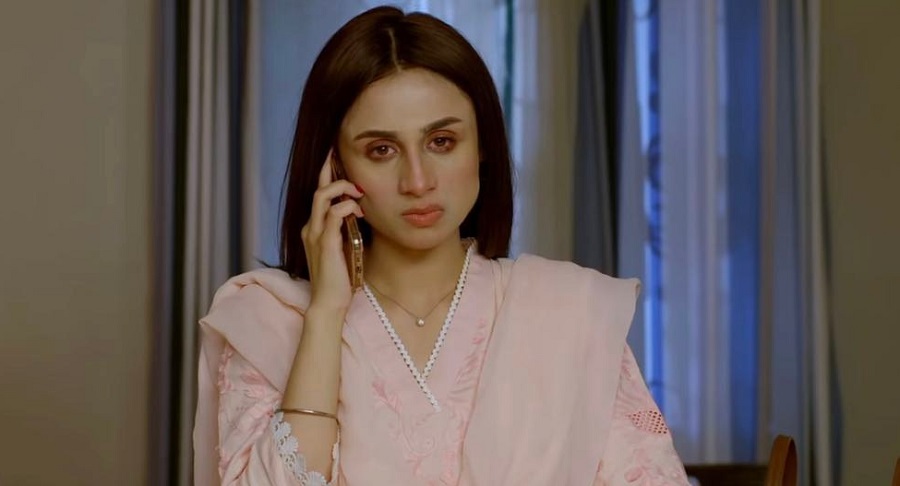 Munir (Khwaab Nagar Ki Shehzadi)
This was another character from Khwaab Nagar Ki Shehzadi who came across as a likable one in the beginning. However, as the story progressed Munir's character turned into a ridiculous mess. When Munir's character was introduced in the drama it seemed as if he was a gentleman but his true colors were revealed when he found out that Saim had an affair with the maasi! He took this news a little too personally which made little sense. His reaction was over-the-top. to say the least, and he took this opportunity to judge his wife every chance he got. The writer definitely went overboard while penning down this character. Munir's holier-than-thou attitude was really annoying and the actor playing the role made it even more so! He was another character on this list that could easily be categorized as useless. His scenes were so difficult to watch that forwarding them was the best and perhaps the only option.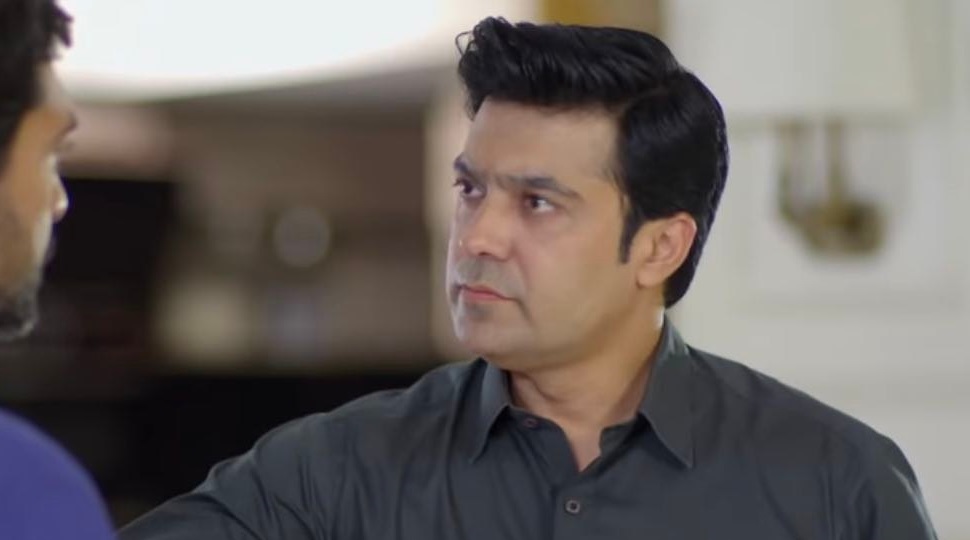 Saim (Khwaab Nagar Ki Shehzadi)
Saim was the main lead in the drama serial Khwaab Nagar Ki Shehzadi who single-handedly ruined his marriage and took one bad decision after the other. Pakistani writers quite often use a foolish man to create neverending problems for the leading lady and Saim was one such character. Much of what he did made no sense! The way a perfectly well-settled and happy married man decided to cheat on his wife was in bad taste. Later on, he turned into someone who was incapable of thinking on his own. He can easily be termed as the top contender for the most foolish characters we watched on screen. This character had absolutely nothing going for it yet he was the central character in the story. Saim was not just shallow but also someone who lacked any attributes which the viewers could have found engaging or convincing.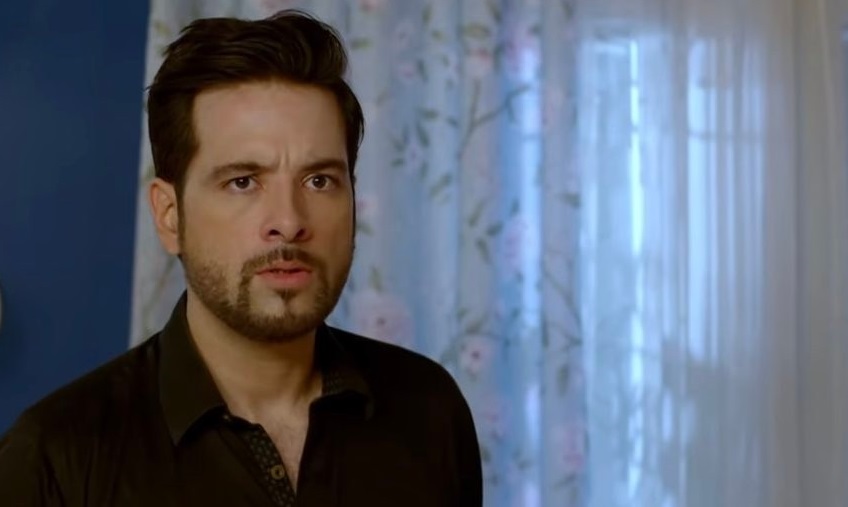 Fari (Qissa Meherbano Ka)
Fari is one of those many females in Pakistani dramas this year who lacked self-respect and continued loving a man even though his flaws were a little too apparent. She is a seemingly smart and even rich woman who somehow fell in love with a greedy man and even after all these years she fails to see just how unworthy this man is. She is simply in the drama to create the two wives fighting over a husband situation, otherwise, this character has nothing appealing about it at all. Mashal Khan really needs to stop playing these roles! She is capable of playing meatier roles therefore she should choose the projects she works in wisely.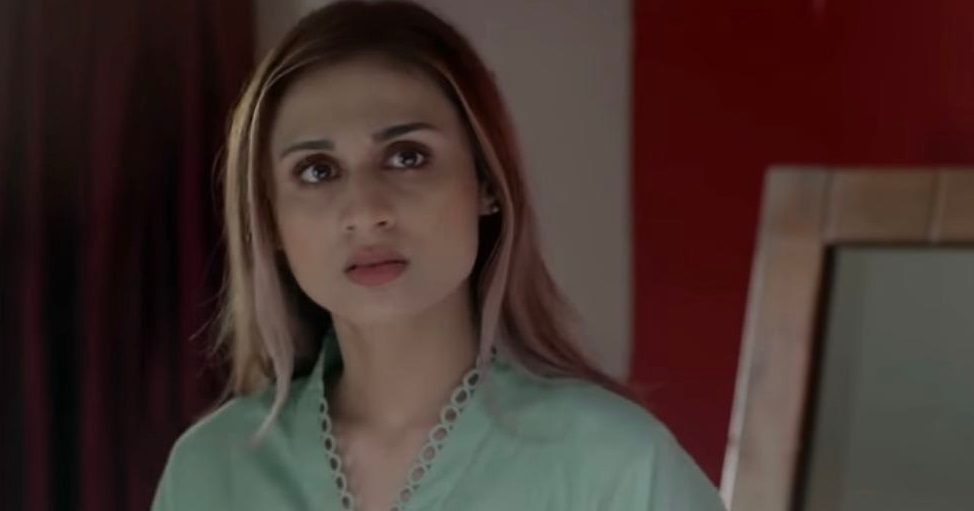 Murad's Mother (Qissa Meherbano Ka)
Clearly, the writer of this drama did not put in a lot of thought into penning down the characters which is why they lack some serious clarity! Murad's mother is the one because of whom many of the important developments in the drama occurred yet this character is so illogical. This woman is greedy and unreasonable – that is all that there is to her character! Her grudges against everyone and her never-ending hate make her one of the most unbearable characters in the drama. Even the negative characters in the dramas have a background and some logic but this one doesn't have any which makes her one of the worst supporting characters we saw in dramas this year.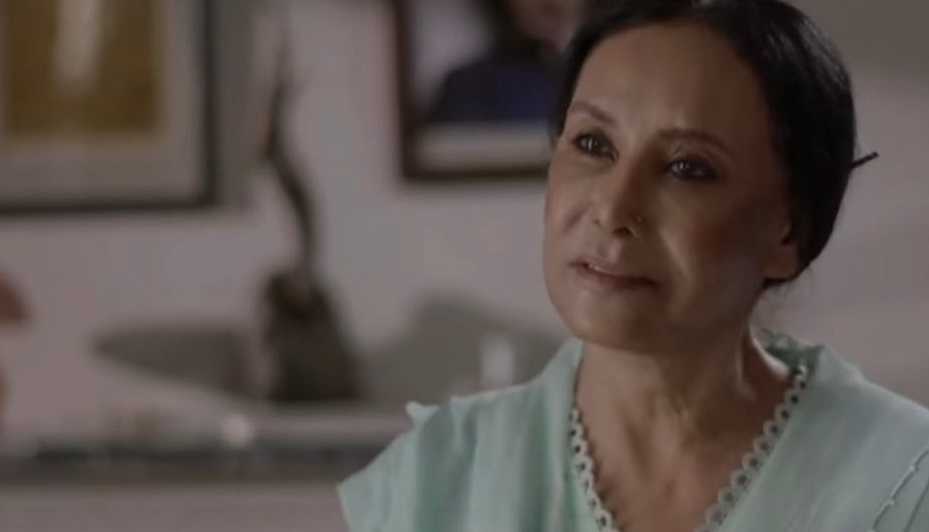 Maham (Mohlat)
Pakistani writers use the selfish and greedy female leads often to make the other female, who is most often the sister, look like the biggest victim. Mohlat's writer did just that while penning down Maham's character. Maham did not have a single positive trait and her toxicity was the defining trait of her personality. She was not loyal even to her mother. Sibling rivalry was once again used in this drama and just like always, the evil sister Maham had the same characteristics as all such characters. We wish that our writers should just stop writing such characters and then give them the same old done-to-death endings.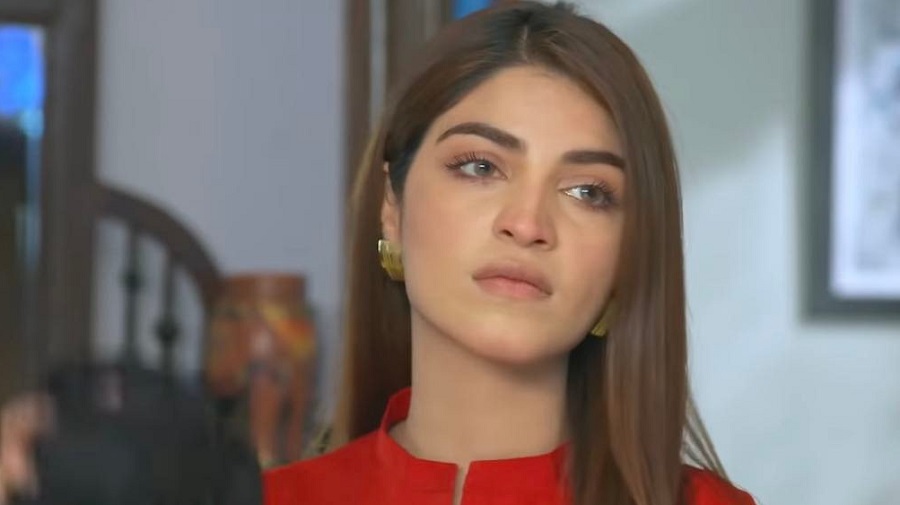 Tara (Mohabbatein Chahatein)
Tara definitely had some psychological problems yet these issues were never addressed as such. She had to be one of the most strangely twisted characters we saw in dramas this year. Her obsession with every man who showed affection towards Sneha was laughable. Tara was a grown-up woman who acted like a spoiled toddler. This character was negative and toxic for no reason. Watching Tara's antics was boring since her character was penned down so poorly.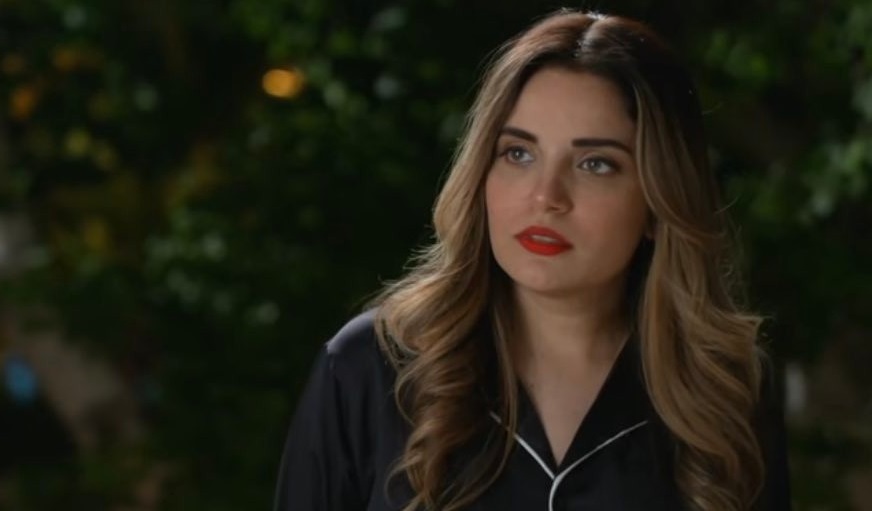 Azar (Wafa Be Mol)
Azar was one of the many loser men in Pakistani dramas who fell for every single conspiracy-like it was his job to do so. A man who came across as an intelligent person failed to use his brains when it came to relationships. The most annoying aspect of this character is that even now when he is asking everyone for forgiveness, he continues blaming his father and Nazi for everything he had done. Azar's stupidities were endless and it was impossible to feel for this character. It is certainly disappointing that someone like Ali Abbas chose to play this character.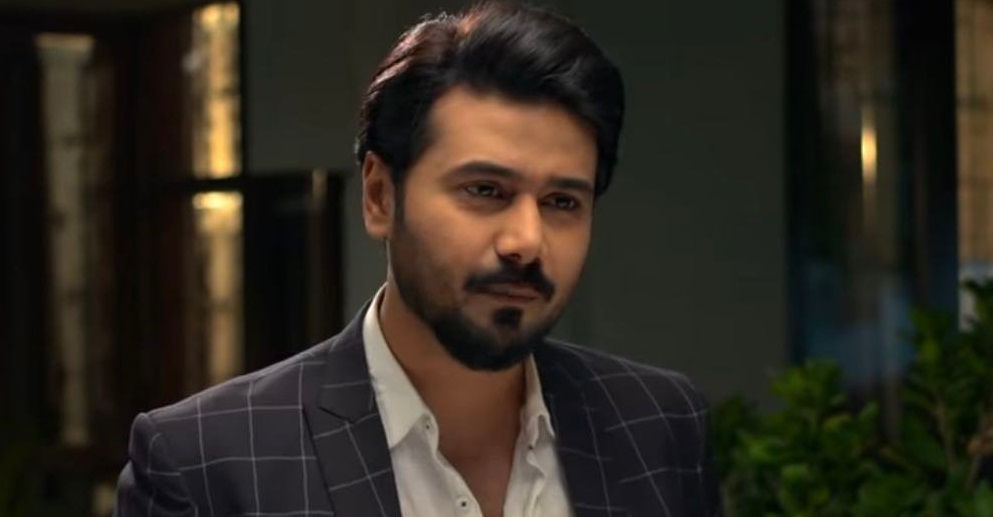 Aswad (Hum Kahan Ke Sachay Thay)
Aswad is the main lead in drama serial Hum Kahan ke Sachay Thay. He is another one of those many men in Pakistani dramas who refuse to take responsibility for their actions. This character has confused the viewers more than once since his actions most often do not match what the viewers perceive from his interactions with different characters. He lead Mashal on and then was surprised that she felt led down when he could not commit to her. He also fell for every single lie he was told and the 'punishment' he chose for Mehreen had to be the worst part of his track! After telling Mehreen that he married her so that he could punish her for the rest of her life, he was ready to leave for America! Aswad has us wondering, what does he want? We are just as clueless as he is! He is a 'polished' and modern version of Azar!

Nimra (Ishq Hai)
Another day, another obsessed idiotic character who would do anything to get married to a married man, why? Because her sister instilled the idea of her and Shahzaib into her empty brain and she couldn't think straight after that! This was the only reason that was given to justify the way Nimra behaved like a lunatic chasing after Shahzaib. She was never held accountable for her obsessive nature, rather her sister Sameera was shown to be smirking about the fact that she has been blessed with a younger sister like Nimra who can't use her brains because she doesn't have one in her skull. Mahenur Haider really needs to go for more easy and subtle characters, even if she is playing a negative one. Seeing her screaming in Ishq Hai made us want to throw the TV out of the window. Her screeching would put the tyres of any luxury car to shame, she was intolerable!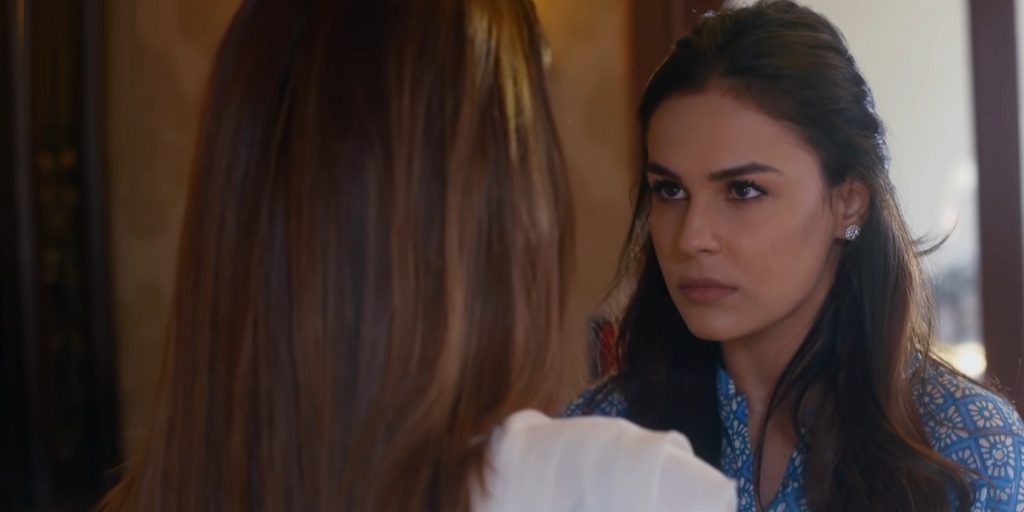 Haris (Ishq Hai)
Another day, another loser in the history of Pakistani dramas. It won't be wrong to say that this loserish character was played convincingly by Hammad Shoaib but because his dialogue delivery is so so weak, it made it hard to take him seriously in Ishq Hai – not that he was meant to be taken seriously in the first place. Haris had absolutely nothing going on in his life that is why the moment he landed from London, he fell in love with Isra so hard that he couldn't imagine living his life without her, despite knowing that she was in love and even married to Shahzaib. Haris was shown to be a London ka aashiq but ended up looking like a landay ka aashiq!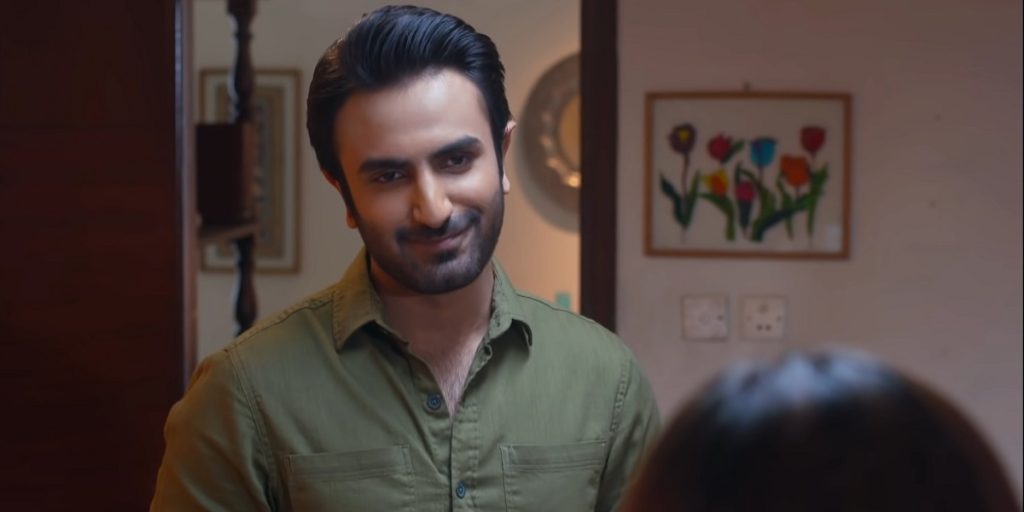 Abba Miyan (Qissa Meherbano Ka)
We're pretty sure the vase that fell on Abba Miyan's head in the drama serial Neeli Zinda Hai is showing its adverse effects in Qissa Meherbano Ka. This is the only justification that could be used for Abba Miyan's non-sensical behavior and uselessness. Abba Miyan is shown to be such an emotional wreck that he literally ended up ruining his son's life and only to compensate for what he did, he ended up ruining 10 years of Meherbano's life too. Abba Miyan has so much property but he thinks it is perfectly fine to let his remaining 2 family members starve but not sell out those properties, shift to a smaller house and lead a life decently. Abba Miyan always has a no for an answer citing money issues as an excuse, which makes one wonder why does he like to hover in such a huge mansion aimlessly and how does he manage the cleaning now that Meherbano is gone and Noor is pretty useless too. Mohammad Ahmed is such a fine actor, it is painful to see him portraying such a character that has absolutely nothing to offer.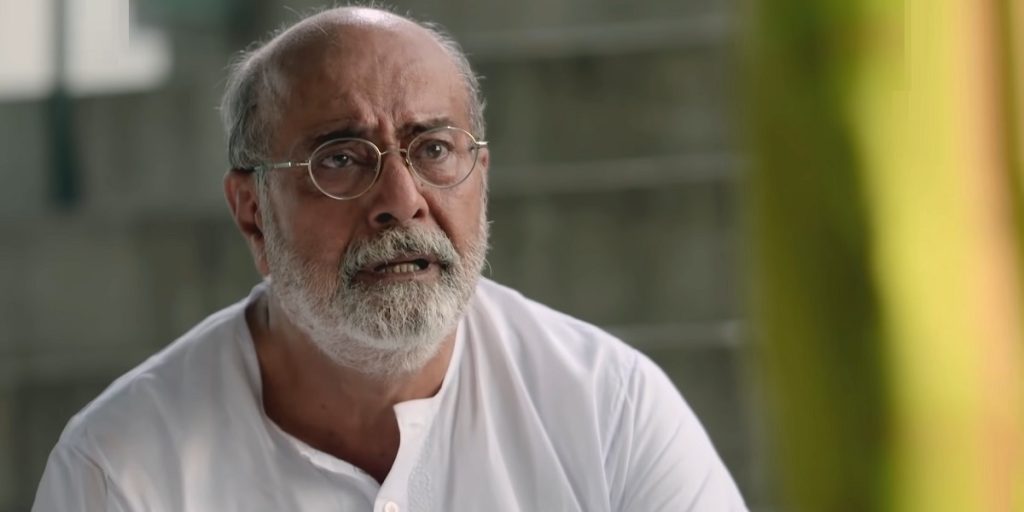 Mariam (Mere Apne)
Another day, another desperado dying to get married to her cousin who was happily married to his cousin, lol. Not sure whether to call her Mariam or ping pong ball because she left no stone unturned in making her way into her Khala's house by hook or by crook. First, she was mentally in love with Umar, then after he got married to Neha, Mariam agreed to get married to Umar's younger brother Usama, so much so that she pressurized her mother to pursue this proposal. After Usama rejected her, Mariam left Umar and Usama and after killing her sister and her unborn child, she happily got married to her sister's husband Kashif. Her only motive behind getting married to Kashif was that she wanted to make Neha's life miserable who was now a widow of Umar, whom Mariam loved with all her heart? How twisted and psychotic a character be, you can look at Mariam. Inaya Khan is a very confident actor, therefore she should choose her projects wisely and not settle for such cheap characters.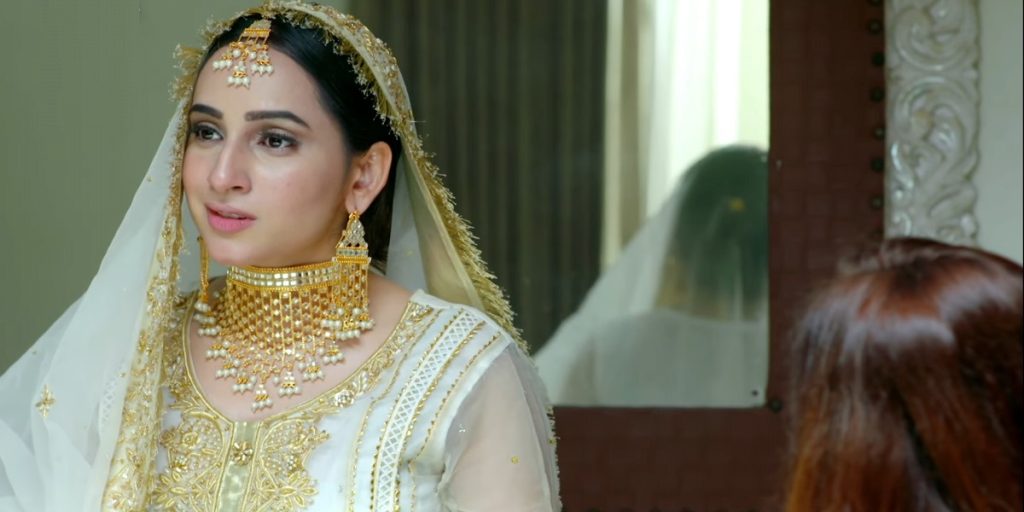 Raheela (Kasa e Dil)
Raheela was another gone case who was taking revenge from her sister-in-law Somya only because the khala ka beta she loved was in love with Somya. Raheela succeeded in creating so many misunderstandings between Somya and Hatim that they called their wedding off, but she didn't stop there. After Somya got married to Adan, she continued to make her life miserable by creating more misunderstandings and adding fuel to the fire. It was frustrating to see such a negative character who absolutely had no life of her own and the only motive of her life was to ruin relationships – she was working as a perfect agent of Shaitaan by causing a rift between a husband and a wife. We're sure by the time the drama ended, she must've gotten a lot of bonuses and increments for being an employee of the season. Sukaina Khan is a good actor too, she definitely should pick her characters wisely.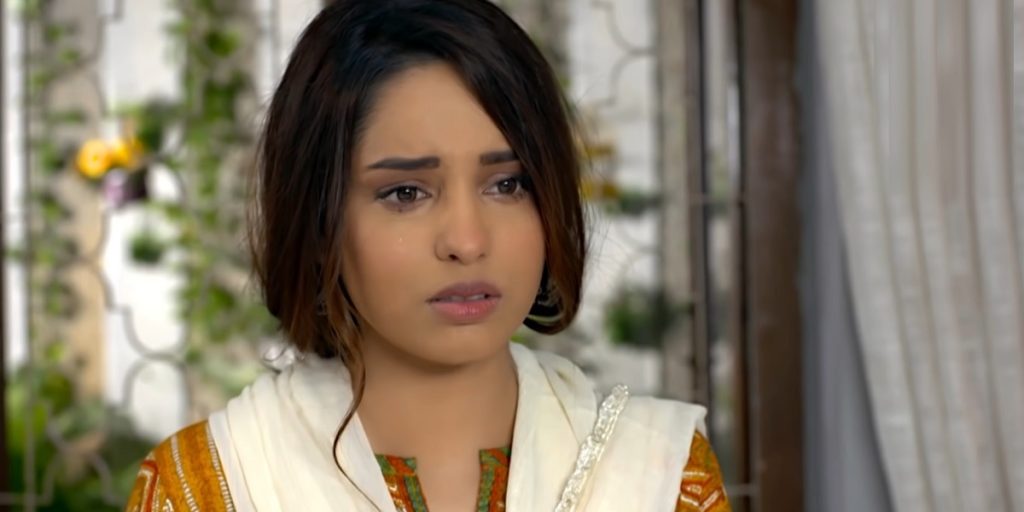 Asma (Dour)
When the drama serial Dour began, Asma was shown to be a confident young girl who was not afraid of speaking her mind. She was raised like that by her father but after getting married, it is frustrating to see her struggling to even speak about basic things which need some explanation to clear the air about herself. She is being constantly misunderstood and Asma's frustrating silence adds more to it. It is like she expects that miraculously, her husband will understand everything therefore she doesn't have to do anything, apart from rolling her eyes like an emoji. Hina Altaf definitely can do better, for once should take a break from Geo TV and work on some other channels that give her some good characters to play.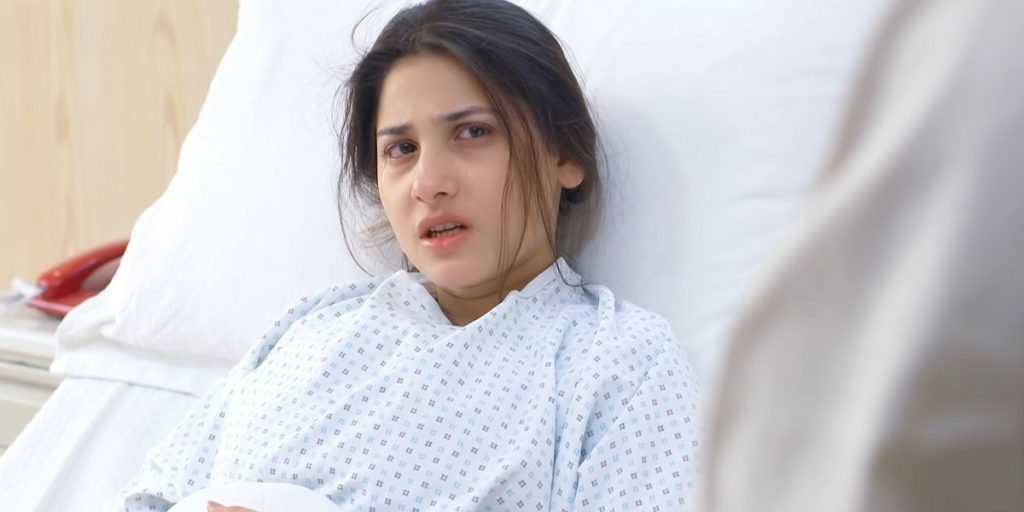 This completes the list of worst characters seen in Pakistani dramas in 2021. Which are the worst characters that you came across this year in Pakistani dramas? Feel free to share your opinion in the comment section below.