Worst Pakistani Dramas of 2018 are all those dramas which viewers had huge expectations from but they did not deliver. Every single year, drama makers try their best to give Pakistani drama buffs some amazing dramas. At times they do succeed but sometimes they also fail and miserably at that. This usually happens when the drama makers are unable to convey the vision that they have. A drama fails to click with the audience when the story falls flat, the characters have no personality, the direction isn't great and the general plot isn't strong enough. At times simple dramas when executed properly make an impact as well but then there are those dramas also that start off on a strong note but end up testing the patience of the viewers. Also, some of these dramas had scripts which were extremely callous and insensitive in more ways than one.
This article is dedicated to those dramas that could have done well but failed miserably, hence proudly taking a spot in the list of Worst Pakistani Dramas of 2018.
Noor-ul-Ain
Writer: Edison Idrees Masih
Director: Sarmad Sultan Khoosat
Producer: iDream Entertainment
Channel: ARY Digital
Cast: Imran Abbas, Sajjal Ali, Iffat Omar, Irfan Khoosat, Marina Khan and others.
Noor ul Ain or rather Bore ul Ain was everything that a drama should not be. Despite having a stellar star cast and an ace director sailing the ship, it turned out to be a wreck that was unsalvageable. Noor ul Ain's story was a complete rip off of Bollywood Block Buster 'Saathiya'. Despite having months to convey the story properly in comparison to the measly 2 and a half hours' duration of a movie, the creative team failed to make any of the situation convincing because even after the first half of the drama was over, people were still wondering when and why and most importantly how did a practical, dull and boring girl like Noor fall for a guy like Khizar who she just met – so much so that she forsake every other relation in her life that she once cherished. Where Noor and Khizar's supposed love-story should have been the highlight of the drama, it turned out to be one of the most boring aspects that just didn't do anything for Imran and Sajjal's fans. The writer tried really hard to make this story Pakistani drama-esque by turning the character of Ghazala, played by Iffar Omar, the ultimate villain for everything that Noor did but that still was not an excuse enough to hold Bore ul Ain scot-free because by the end of the day, she was not a toddler (even though she acted like one) who could not own her decisions.
Noor ul Ain explained to the viewers very very clearly that even a stellar star cast and a well-reputed director can not save the ship if the story is not convincing enough. It was unfortunate that every single cast member agreed to do this project because they wanted to work with each other in stead of putting the story above everything else. Noor ul Ain could have been an amazing drama but the predictable and seen-before story along with bland direction, characterization and acting made it one of the worst dramas of 2018.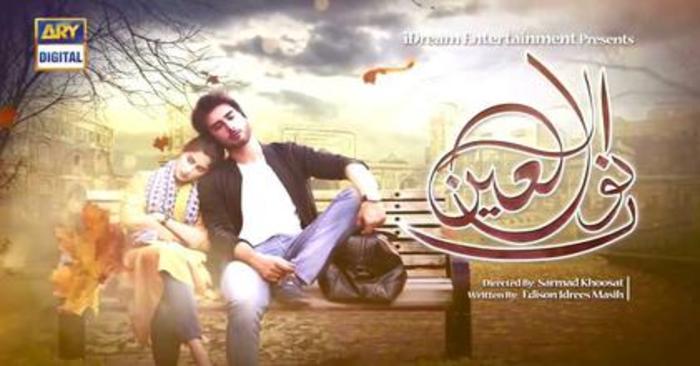 Ishq Tamasha
Writer: Misbah Nosheen
Director: Danish Nawaz
Producer: Momina Duraid Productions
Channel: HUM TV
Cast: Junaid Khan, Aiman Khan, Faizan Khwaja, Kinza Hashmi, Alizeh Shah, Furqan Qureshi, Saba Faisal and others.
As the name suggests, it won't be wrong to say that this drama has become a Tamasha, a circus in itself that is not enjoyable anymore. When Ishq Tamasha began, it had all the flavors to draw the attention, that is exactly why it gained all the well-deserved popularity but now it is too obvious that the popularity has gone to the heads of the drama-makers, hence the dragging and unnecessary twists and turns that do not make any sense anymore.
Even though the character of Rushna, played brilliantly by Kinza Hashmi, was quirky and non-serious but that is what the selling point of this drama was. The cute sisterly bickering and hopelessly romantic teenagers waiting to find their prince charming was the theme of the drama and even though nothing new, there was still some spark in this drama that kept the interest of the viewers intact but that is not the case anymore. Ishq Tamasha showed that a girl can cosily live in a house of her kidnapper and not only that, she can keep a track of his milk and tea timings too. This drama is progressing on the basis of zero communication and it is mind-numbing that everyone in this drama sympathizes with Mirha, played by Aiman Khan, yet no one takes a stand for her and calls spade a spade when she is being mistreated. The ending of this drama was one of the worst endings this year. While Mehrab got away with everything because he was a man and got his happy ending, Rushna was punished in the worst possible way. Therefore with great sense of pride, we give it a well–deserved place in the Worst Pakistani Dramas of 2018.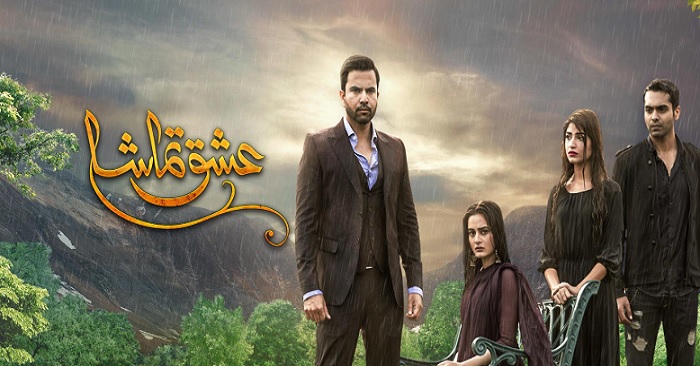 Khasara
Writer: Maha Malik
Director: Shahid Shafat
Producer: Six Sigma Plus
Channel: ARY Digital
Cast: Sarwat Gillani, Junaid Khan, Mikaal Zulfiqar, Sonia Mishal, Hassam Khan & others.
This drama had a star cast, it had one of the most well-reputed production houses in the country backing it up and the OST was sung by Rahat Fateh Ali Khan. The director too is known for his creativity and attention to detail but unfortunately Khasara was one of those dramas this year which had the worst scripts. This was another one of those dramas which proved that no amount of star cast can save the day if the script doesn't have much to offer. The concept this play revolved around was not all that bad but the way the story was taken forward was not the least bit impressive. Also, Sonia Mishal was a complete misfit as Sila.
Khasara's story was not new but Linta's character and her relationship with her husband was somewhat new. The fact that the characters in this play were flawed in a way which was not appealing made this drama one of the worst ones this year. The characters lacked depth and their story did not have too much to offer. Accepting Sonia Mishal as the most beautiful and attractive woman alive also was really difficult. In the end, just like many other dramas this year, the woman was not forgiven for her mistakes and her punishment couldn't have been worse. Khasara had great production values but no substance.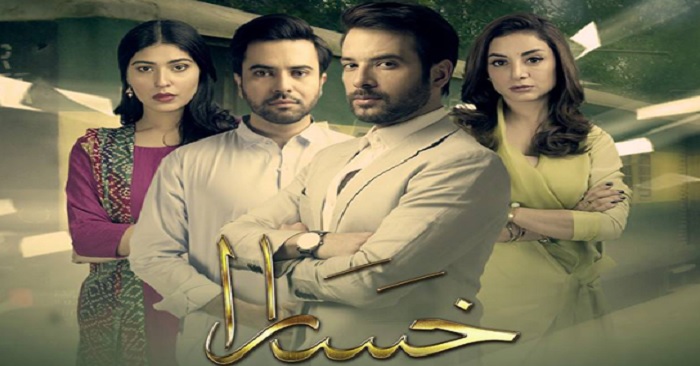 Mere Bewafa
Writer: Zanjabeel Asim Shah
Director: Sakina Samo
Producer: Sadia Jabbar
Channel: Aplus
Cast: Agha Ali, Sarah Khan, Shagufta Ijaz, Zhalay Sarhadi, Osama Tahir, Hassan Noman, Madiha Rizvi & others.
Mere Bewafa was promoted as one of the most watched dramas this year while it was on air and it did get the ratings too but this drama was flawed to the core. This was one of those dramas in which the writer literally cheated the viewers into thinking that the leading lady Azra will eventually break free from an extremely abusive relationship with her husband but in the end she went back to him like nothing bad ever happened between them! Right from the first episode Shahmir, Azra's husband, was shown cheating on her with her best friend. All through this drama Shahmir treated Azra in the worst way possible, married her best friend and was also responsible for her miscarriage yet when in the last episode he said "sorry", Azra welcomed him back with open arms! Muskan's character and track was the only good thing about the drama but she was conveniently sidelined in the second half of the play.
Mere Bewafa was one of the worst dramas which promoted the worst of clichés. It showed that a woman must forgive an abusive husband who continuously cheats on her whenever he feels it is the right time to ask for an apology! Even though Azra had a better choice, a neighbor who truly loved and supported her but like a good desi heroine for whom a divorce and a second marriage is a complete no-no, she went back to Shahmir. The viewers watched Azra suffer day and night endlessly for 23 weeks and then in the last episode, she went back to Shahmir! Mere Bewafa was not just pointless but also demeaning to all the women. The dialogues were just plain cringe-worthy at times. The writer glorified a man who deserved to be punished which was height of irresponsible writing.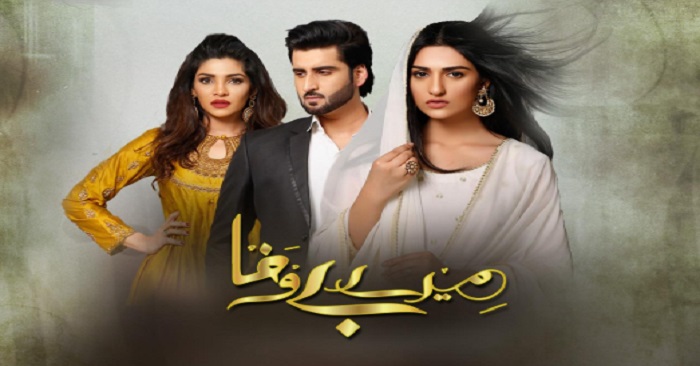 Do share your thoughts about the dramas in this list. Which drama do you think was the worst one this year?