Worst Pakistani Dramas of 2019 – Like every other year, this year too there were many drama serials which missed the mark completely and failed to win the viewers over. Since our production houses make so many dramas every year therefore there are bound to be plays which do not pass as quality projects but the biggest disappointments of this year were those Pakistani dramas which the viewers had huge expectations from. These were star-studded serials backed by the best people and production houses in the business yet they failed to deliver. Some of the drama serials in this list ironically were the most awaited and anticipated plays mainly because of the way they were promoted by the channels, production houses and the actors involved. All such Pakistani dramas basically proved one thing – no amount of marketing can make up for the lack of quality. Viewers tuned into these dramas with great expectations, continued watching them in the hope that they will get better and eventually were extremely disappointed. It is unfortunate that the production houses invest more in promoting these half-baked ideas than they do in ensuring that the final product is worthwhile.
Here is the list of the worst Pakistani dramas of 2019 which can also be termed as star-studded disasters.
Aangan
Writer: Mustafa Afridi
Director: Muhammad Ehteshamuddin
Producer: MD Productions
Cast: Sajal Ali, Mawra Hocane, Ahsan Khan, Ahad Raza Mir, Sonya Khan, Madiha Rizvi, Hira Mani, Omair Rana & others.
Aangan was the most awaited drama serial of 2019. The reasons for this were many, this was Sajal Aly and Ahad Raza Mir's first appearance together after their on-screen couple became a massive hit when Yakeen Ka Safar went on air. Another reason was that Aangan had been written by the writer who won the award for the best drama already for his project Sang-e-Mar Mar. This was the first period drama of its kind after Dastaan and not to mention the fact that it had a long list of stars who were really proud to be a part of this project. The production house went out of its way to promote this drama therefore the viewers were pretty sure that they had something grand in store. Even when the first official trailer of Aangan was released, most of the viewers were impressed by it because it had a very theatrical feel to it. Little did the viewers know that the makers of this drama actually did rely on its visuals more than anything else. Right from the first episode everything about Aangan was average and there was more focus on the makeovers and the sets than anything else.
Aangan's script was weak, its execution was shoddy and the end was the worst. Aangan quickly turned from being the most awaited drama to the most criticized one. Aangan turned out to be one of the most meaningless Pakistani dramas this year which will always be remembered for all the wrong reasons. This drama neither had a purpose nor entertainment value, which is why it couldn't even pass as a guilty pleasure. It was actually upsetting to see all the star power going to complete waste due to the lack of substance. Sajal Aly, Mawra Hocane and Ahad Raza Mir did complete justice to their roles but couldn't save this sinking ship.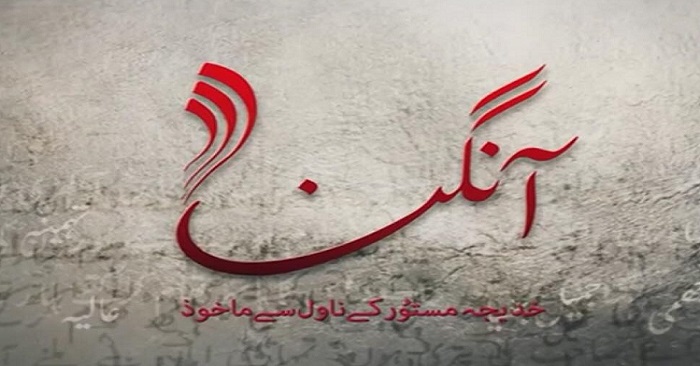 Cheekh
Writer: Zanjabeel Asim Shah
Director: Badar Mehmood
Producer: Big Bang Entertainment
Cast: Saba Qamar, Bilal Abbas Khan, Ushna Shah, Emaad Irfani, Aijaz Aslam, Noor-ul-Hassan & others.
Big Bang Entertainment has given the viewers quite a few quality dramas in the recent past but Cheekh was one of those dramas which started with a big bang and hit rock bottom after a few weeks. Cheekh promised to be the story of a strong woman who would fight for her dead friend and vowed to get her murderer punished even against all the odds. This was the kind of story which needed a serious treatment yet the makers focused entirely on the commercial elements and even Saba Qamar's star power couldn't keep the viewers from screaming out loud at the height of repetition and lack of content. Saba Qamar's performance grew weaker as the story turned into a snooze-fest and the production house banked on the old formula of showing a few fast paced episodes in the beginning to hook the viewers. Cheekh turned into yet another one of those dramas written by Zanjabeel Asim Shah which focused on the bechari aurat when Mannat turned from being a fighter to becoming a complete victim.
Making the viewers feel sorry for the main protagonist has been the primary goal of team Cheekh for the longest time now. Apart from that the mediocre acting from Bilal Abbas Khan is putting the viewers to sleep. The viewers expected to see proper court proceedings but the court case was turned into a lame joke which showed that the writer simply didn't put in enough effort, thinking and time into this script. Well, that is what happens when you make an entire 20 plus episodes drama based on the story of a 2 hour long film.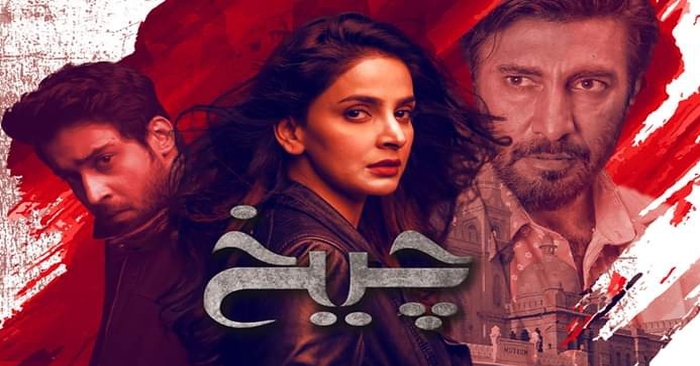 Deedan
Writer: Attiya Dawood
Director: Amin Iqbal
Producer: 9th Degree Entertainment
Cast: Sanam Saeed, Mohib Mirza, Ajab Gul, Huma Nawab, Minsa Malik, Rasheed Naz, Tipu Sharif, Sarfaraz Ashraf and others.
The drama produced by 9th Degree Entertainment turned out to be 3rd degree torture for the viewers. The only good thing about Deedan was the scenic location of Gilgit Baltistan where this entire drama was shot otherwise the storyline, the characters as well as the direction was heavily flawed and it just didn't make an impact. Every time people hear Sanam Saeed's name, they are pretty much sure that her drama is going to be amazing but that was not the case with Deedan. Deedan's story was about a star-crossed couple that couldn't be together because of societal scrutiny and obstacles. It later turned into an ugly case of runaway bride as well as marital rape. The writer twisted everything so much and made it look like it wasn't a big deal that while being in someone else's Nikkah, Resham was living under one roof with her boyfriend Zardab while being pregnant with her husband Gul Khan's child. The writer wanted to show that everything is fair in love and Deedan was a twisted story. This drama also had a track of a working woman Palwasha but it was showed that her husband Alamzeb was dominant and he controlled her like a puppet. To put in simple words, this drama was a disaster and what's worse was Sanam Saeed and Mohib Mirza's association with it. Sanam Saeed's dependence on glamour and light skin also took away the impact her character would have made. It was unrealistic seeing her properly made up hairdos and smokey eyes throughout the drama where everything was always unfavourable for her.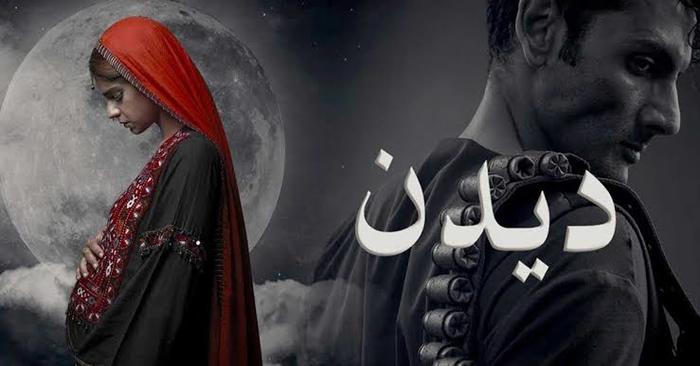 Koi Chand Rakh
Writer: Maha Malik
Director: Siraj ul Haque
Producer: Idream Entertainment
Cast: Imran Abbas, Asma Abbas, Ayeza Khan, Muneeb Butt, Areeba Habib, Yasmin Haqn Tanvir Jamal and others.
This drama was not memorable at all but the thing it will be always remembered for is hideous makeup and 50 (eye and blush) shades of pink. The only thing that the entire team of Koi Chand Rakh focused on was making sure that every single cast member looked ghostly white, probably they thought looking as white as Casper was going to make them look beautiful but that was a mistake. This drama was disaster++. The direction was bad and the acting was even worse. When this drama was announced the fandom of Ayeza Khan and Imran Abbas was thrilled that they were going to pair up but no one had an idea that this drama would turn out to be one of the biggest flops and both these actors would act poorly. The only good thing about Koi Chand Rakh was Muneeb Butt and his character of Umair. It was shocking that this drama did well in terms of rating and YouTube views but the truth is, it was a poorly made drama where 99.99% of the situations and reactions just didn't make any sense. There was no continuity in the scenes and the characters were the worst character ever written in the history of Pakistani dramas. Areeba Habib despite wearing 100 layers of makeup was an eyesore.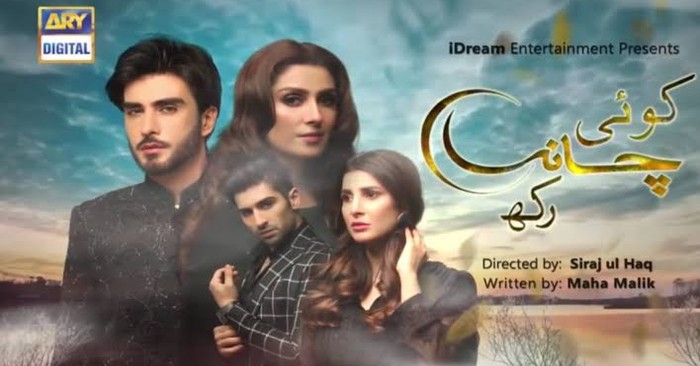 Mere Humdam
Writer: Seema Munaf
Director: Haseeb Ali
Producer: Momina Duraid
Cast: Syed Jibran, Sarah Khan, Gohar Mumtaz, Mashal Khan, Fazila Qazi, Humera Bano and others.
This drama was another yawn-provoker because the heroine of this drama was so innocent that she put innocence to shame. Warda was so innocent that innocence committed suicide in Mere Humdam. In the initial episodes Warda was introduced as someone who always stood by the right and knew how to differentiate between right and wrong but as this drama progressed, her character took such a big U-turn that the road regulatory authority banned U-turns. Warda let her husband Haris exploit her. Warda's best friend Osama was in love with her yet she could not guess it despite seeing his lifelessness where he would show up at 3AM if Warda called him for help. Warda's character was annoying to the core but she crossed the level a couple of notches when after getting married to Osama she made a huge fuss after finding out that she was the girl Osama was in love with right from the beginning, duh! Sarah Khan is such a good actor, but her choices are exactly like the character she played in Mere Humdam – super bad! It was also amusing seeing Syed Jibran play such a pushover, bhai jee kind of a role!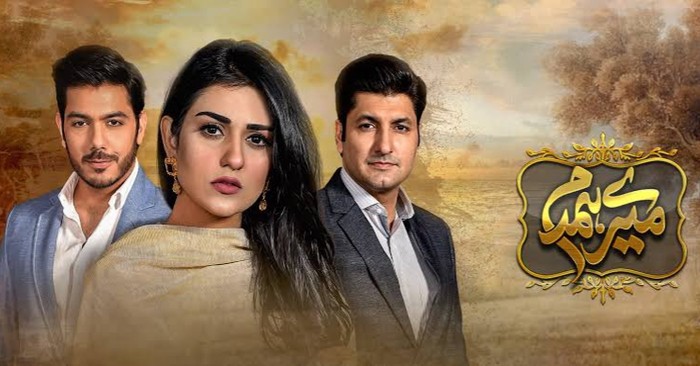 Don't forget to share your thoughts about these Pakistani dramas and feel free to add to the list.