Parents in Pakistani dramas often play a major role in the lives of the main protagonists. They can easily be termed as few of the most important supporting characters in dramas. Nowadays, many of these parents are the ones who go overboard and tend to control their children's lives more than necessary. Usually, the mothers in particular are shown as negative characters who are anything but role models for their children. There are also those parents who have been seen making the worst choices for their children. This year there were so many such parents shown in dramas but some of them definitely took the lead since their negativity outweighed everything else and also defined the journey of the leading characters.
Here is a list of the worst parents from 2021 Pakistani dramas:
Rubina (Wafa Be Mol)
Rubina is another one of those women who made her children's life a living hell but being the kind of role model which no parent should be. Right from the first episode, her sole purpose in life was to get what she wanted. She lied, stole, and did everything in her power. She also made her daughters follow in her footsteps and they ended up making poor choices. Right till the end, Rubina had absolutely no remorse and she did not realize that her decisions had ruined her children's lives. The viewers watched her plotting and planning for more than 30 weeks but in the end, only one scene was dedicated to showing just how remorseful she was. She definitely tops the worst parents list because she banked on manipulation more than love while dealing even with her own children.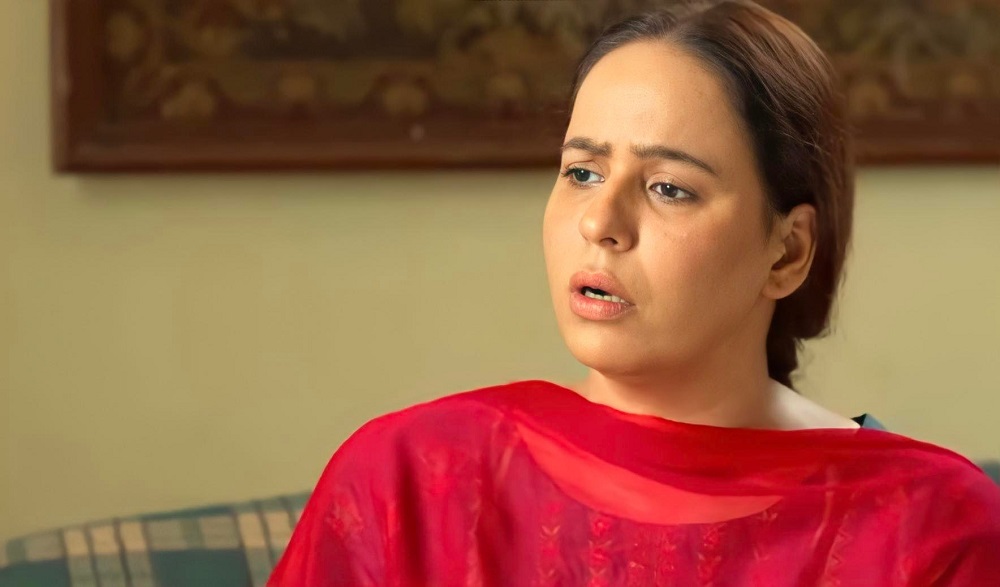 Faiz Ullah (Pehli Si Mohabbat)
Faiz Ullah from Pehli Si Mohabbat definitely passes as a parent who made many wrong decisions and if it weren't for him Rakhshi could have had an easier, happier life. He was so self-absorbed that he could not see how his decisions were impacting his daughter. He represented all those parents who think that their children owe them their lives, their happiness because they raised them and 'loved' them for all these years! His expectations from Rakhshi and his behavior towards her made him an example of bad parenting. Also, he married Nargis out of love and turned the entire mohalla against him yet he did not understand why Rakhshi would want to get married to someone she loved. In the beginning, Faiz Ullah's character was quite balanced but his selfishness was always a prominent part of his personality.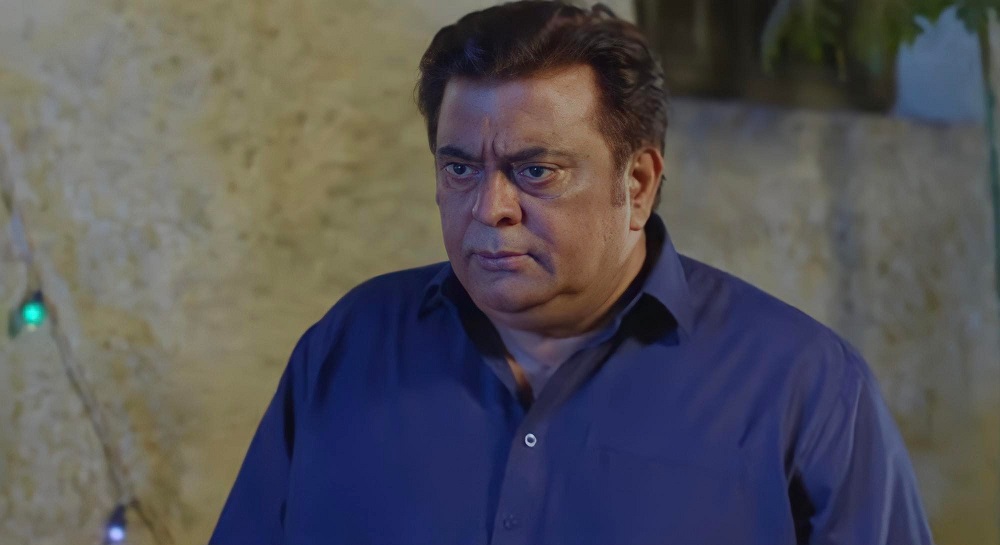 He never took Rakhshi into confidence before getting married to Nargis or bringing her home. He expected her to 'adjust' to these changes without giving any prior warning. All through the drama, he made every single drastic decision on his own. Nargis' continuous reality checks always fell on deaf ears and his explanations just went to show that he felt his actions were justified. With every passing episode, this character became even more unreasonable.
Shiza's Father (Azmaish)
Shiza and Samreen's father in Azmaish was for the longest time an enabler just like some of the other parents on this list. He turned his second wife into his grown-up daughters' babysitter and it was only when she died that she realized her worth. This was such a badly etched-out character that even though he made some good choices in between, he could never make a difference in a good way in his daughters' lives. When his wife was alive he constantly reminded her of how fortunate she was to have him since he had taken care of her daughter as his own. His thankless nature showed in his daughters' attitude and he was so foolish that he fell for every single lie told to him for the longest time. Although he thought that he was doing everything right and raising his daughters the way they should be raised, he was actually doing more harm than good!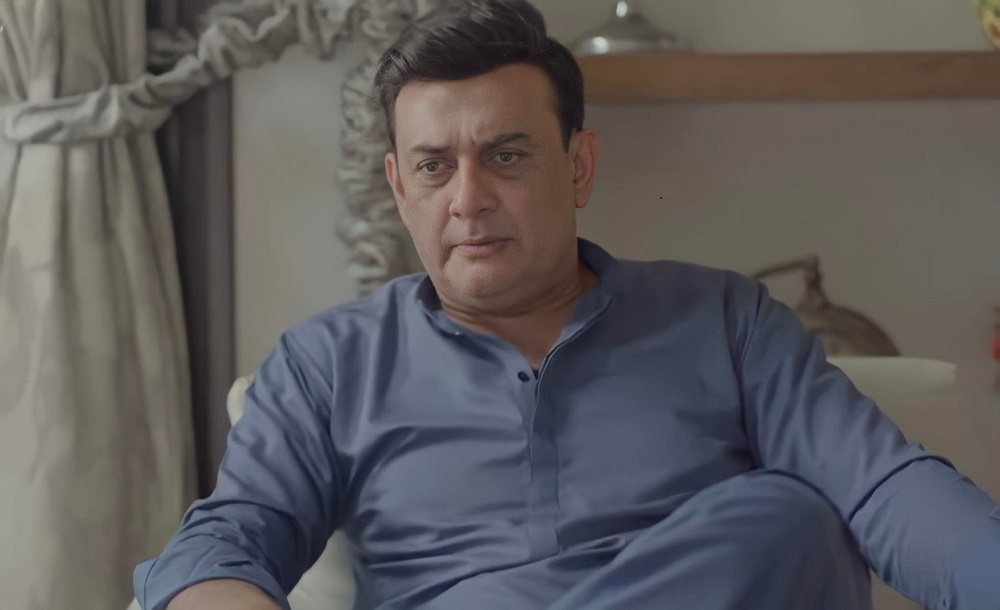 Rakhshanda (Aulaad)
While on the one hand, Aulaad has the best parents playing the lead in the drama, we are also got to see a mother such as Rakhshanda in the drama. She is one of those typical clever female characters who constantly plot and plan. She made sure that her daughter did everything the way she deemed fit and did not let her make her own decisions. She never had a single piece of good advice to give to her daughter and was always so sure that she knew best! In the end, the viewers will get to see a befitting ending to this character but she is definitely a mother who destroyed her daughter's life single-handedly.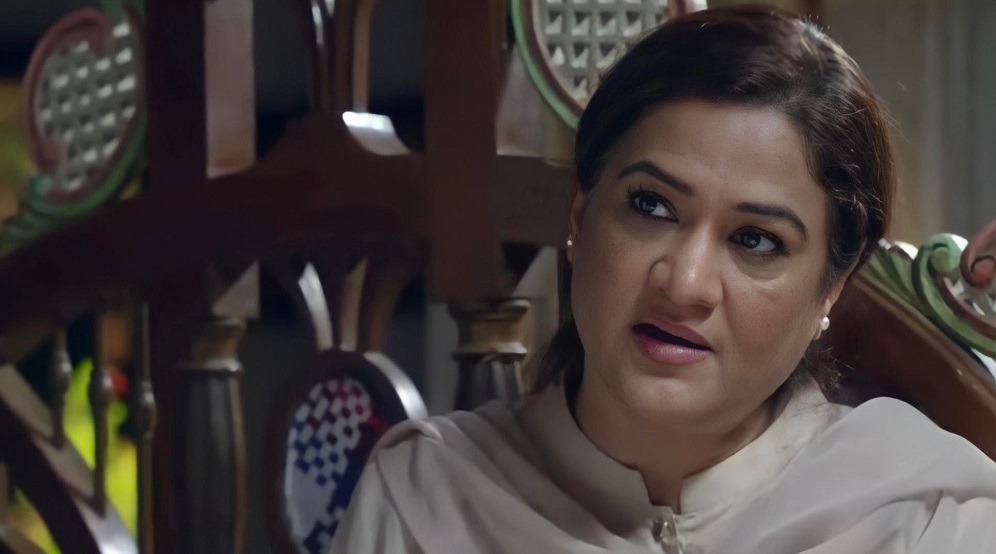 Nazo's Mother (Safar Tamam Hua)
Nazo's mother in Safar Tamam Hua was a careless and selfish parent who never once thought about her daughter. Her presence in Nazo's life never contributed to her upbringing in a positive manner. She never even gave sane advice to her daughter let alone do something practically positive for her. Nazo was a young woman who was capable of being a better person but she never found the kind of role model in her mother to make her a responsible adult. On the other hand, her mother played a major role in making her take the worst decisions more than once. In the end, however, Nazo learned a few things herself and made the right decisions. Aisha Gul definitely made this character more engaging and brought out the negativity in it.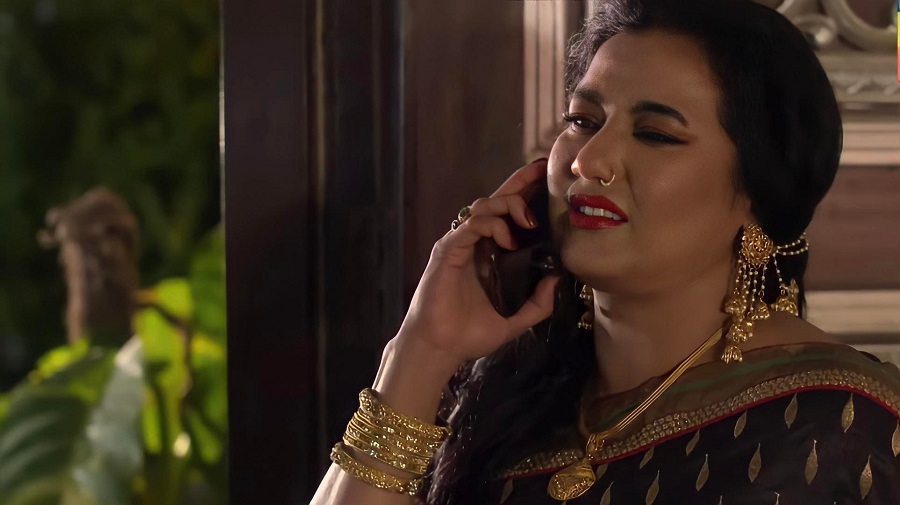 Usman's Parents (Mujhe Vida Kar)
Sultana and her husband were a match made in hell! Their sole purpose in life was to control their sons, make their life as miserable as possible, judge their daughters-in-law constantly, and spoil their daughter! These parents were biased, insensitive and the most selfish ones. For the first time perhaps the husband was just as much of a planner as the wife! Usually, the fathers are shown as balanced individuals but that was definitely not the case here. Unlike some of the other parents on this list, this pair did not even try to hide their ill feelings for their sons and their wives. They lived in the moment and did not think much about how their actions might affect their relationship with their sons in the future. They also had shocking double standards when it comes to their children. In the last episode, they showed remorse and got punished for everything they did but it was not too gratifying.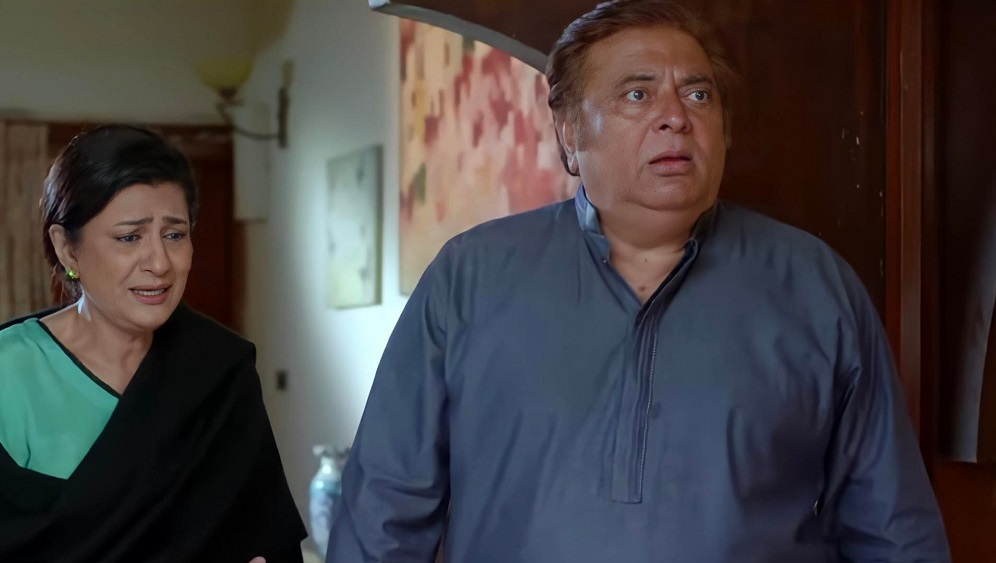 Fareeda (Aakhir Kab Tak)
Fareeda is the main lead's daadi in the drama serial Aakhir Kab Tak who once ruled the house but has now been dominated by her grandchildren and daughter-in-law. She always manipulated her son's love for her and was so insecure that she never even 'allowed' his son to love his own daughters. This woman is full of malice and cannot even maintain a balance between her own children. Even though this character definitely passes as a worse parent but Gul-e-Rana's performance has been so amusing that we actually enjoyed watching her antics!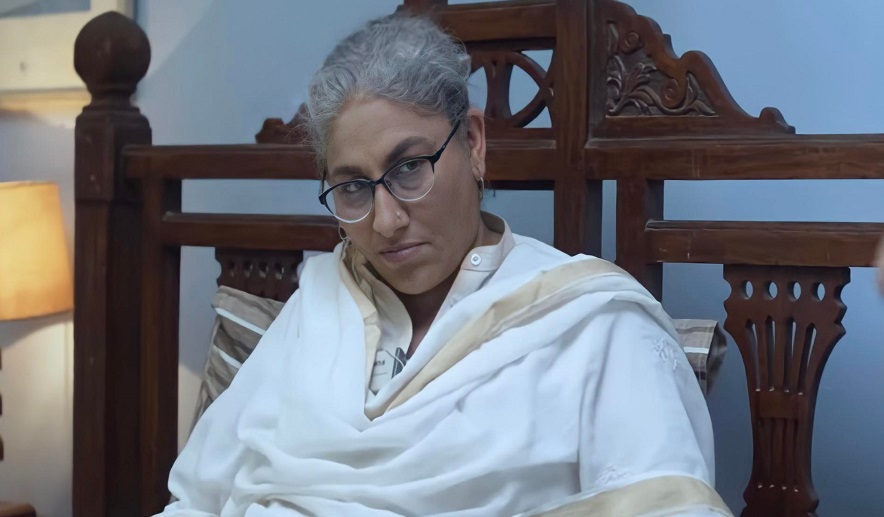 Neelofer (Aakhir Kab Tak)
Neelofer is Saim's mother in Aakhir Kab Tak, who is a balanced and positive individual. In the beginning, Neelofer also came across as an educated woman with a big heart but as the story progressed she turned into one of those stubborn, unreasonable, and insecure mothers who were just not willing to accept what her son wanted. Neelofer's character actually confused the viewers more than once since it was difficult to accept this side of her character. She does not even listen to her own daughter or pay attention to what she is uncomfortable with. She is yet another parent on this list who thinks she knows better!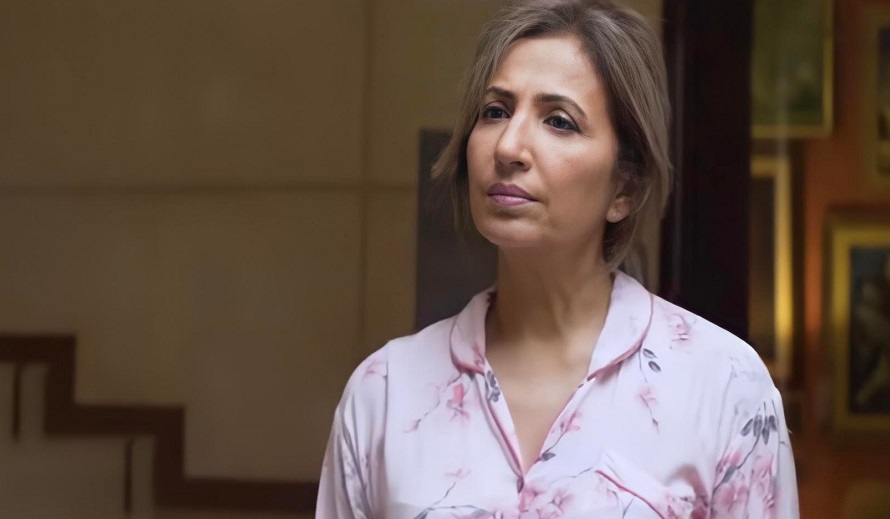 Arfah (Banno)
Arfah is the typical negative character in the drama serial Banno who happens to be one of the main lead's mothers. She is controlling and bossy, she treats her husband's niece who is an orphan in the worst way possible. There isn't a single positive trait in her personality. Even though she claims to love her only daughter Sania, the decisions that she makes for her are anything but wise. Like most of the parents on this list, she lacks foresight and is always giving her daughter the wrong advice. Unlike some of the other children who ended up being negative and toxic like their parents, Sania is a nice girl who does not believe everything her mother tells her. Rabia Noreen is playing this character and we do get the feeling that she was probably asked by the producers to follow Nand's lead! Since that negative character was the main attraction of the show.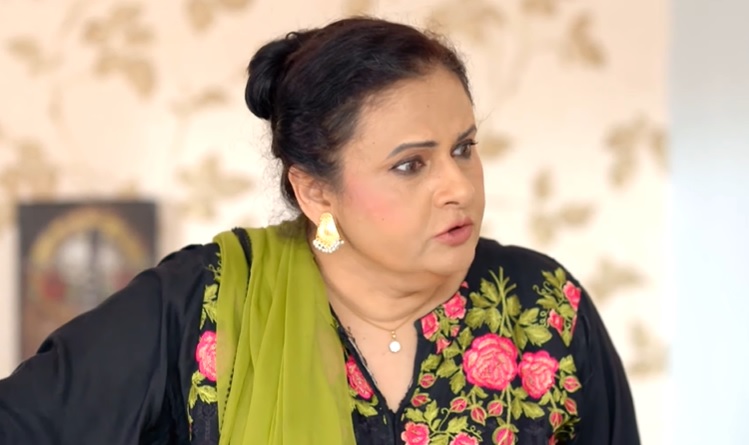 Riffat (Banno)
Drama serial Banno doesn't just have one parent who falls in the worse category but it has two such mothers who think they know better! Even though Riffat looks like an educated woman who would have a life but that is certainly not the case. She is another typical insecure mother who does not want her son to be happily married to someone who she believes is not the right choice for him! She wants him to get married to her niece even though she knows that he does not even like her. Riffat's favorite hobbies include trying to make her daughter-in-law's life hell and making plans to break this marriage! This character has been played by Seemi Pasha who is one of the most elegant older actresses in the industry. We wonder why she opted to play such a run-of-the-mill character who doesn't have a lot to offer.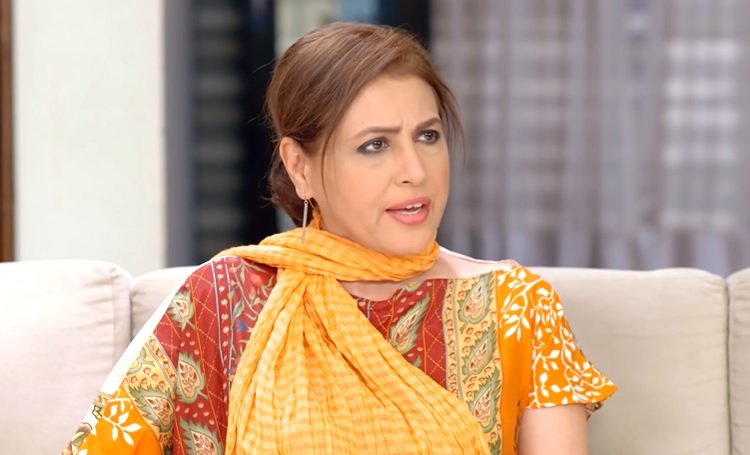 Meherbano (Neeli Zinda Hai)
This is one such character that has failed to show any improvement or make amends in Neeli Zinda Hai. She was shown to be a toxic mother-in-law who not only resented Sumbul, her daughter in law but also her granddaughter. However, quite convectively she lost the plot and failed to realize that she has now become a toxic mother too. She is not only a bad mother but an unfair and unjust one at that because of the way she does the disparity between her children. She is very much aware of the needs and wants of her daughter, but completely fails to acknowledge the difficulties her son Amaan is faced with, only because he takes a stand for his wife and daughter and doesn't believe in whatever his mother tells him. She even got involved in the black magic in order to get rid of her daughter-in-law, a definitive evil character for sure.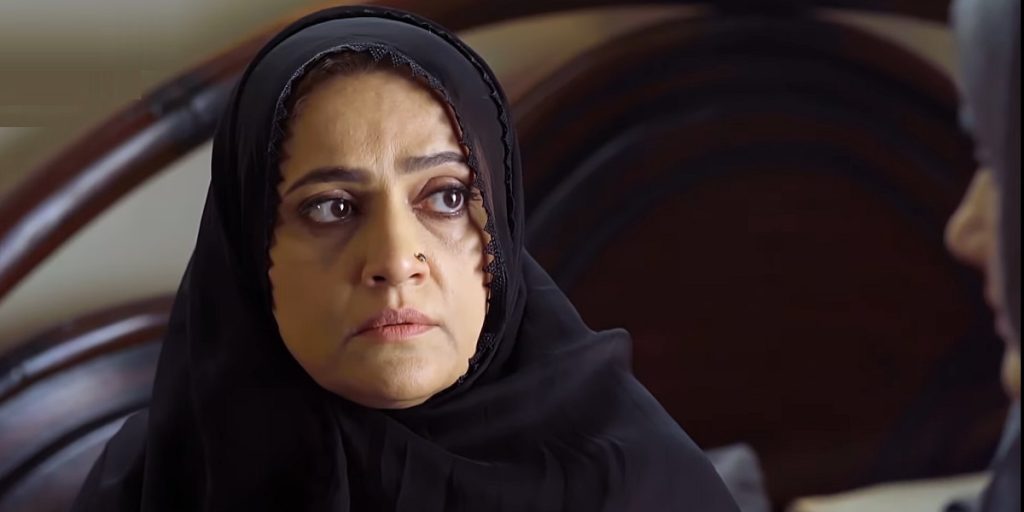 Dilnasheen's Mother (Fitoor)
Dilnasheen't mother was not only annoying but the regressive mentality that she had was enough to drive anyone crazy. She happens to be such a mother who expected Dilnasheen to be happy with the man twice her age, and put up with his abuses and slaps only because he was filthy rich. This is how blunt and straightforward she was. She was always an emotionally unavailable mother and it is sad that in a drama as long as Fitoor, this character and her past traumas were not addressed, because this happens to be the only reason behind the way she mistreated Dilnasheen. It won't be wrong to say that this was one such motherly character that actually hated her daughter. She was strict for no reason and made sure to suppress every single feeling and emotion that Dilnasheen felt like sharing with her.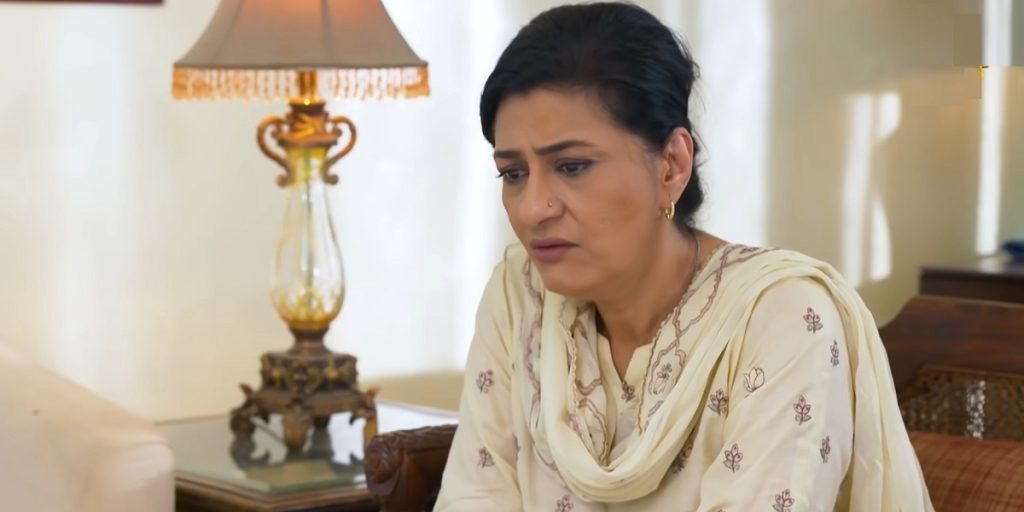 Mehreen's Grandmother (Hum Kahan Ke Sachay Thay)
In Pakistani dramas, we usually get to see negative and bizarre parents but lately, there have been some grandmothers giving such parents a run for their money. One such grandmother happens to be the character from Hum Kahan Ke Sachay Thay. Nani has always taunted Mehreen for the things she was never responsible for. Nani continues to bring up Mehreen's deceased father's past in front of her as if she still hasn't settled a score with her. Although she has always been in such a position where she made sure that her children followed her orders – such as getting Rabia married and convincing her to ignore Mehreen; who was at a very tender age and going through a lot already. Nani didn't even think for a second about what Mehreen must feel after losing her father and then letting go of her mother who should've been the security blanket for her. Her character has nothing to say or contribute to the story and the moment she speaks, it is a known fact that she is going to say something bitter! Shamim Hilali has definitely performed this character convincingly but it is sad that it has nothing good to offer.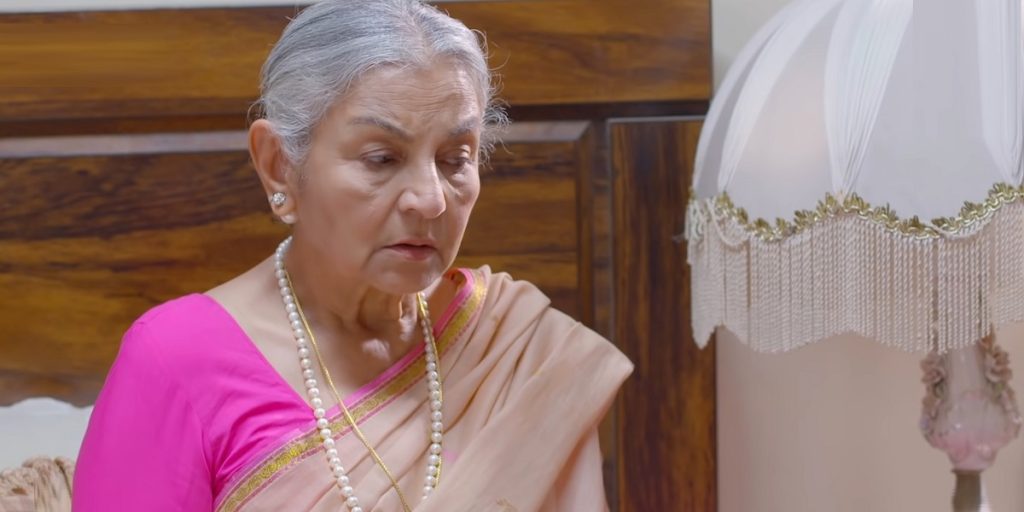 Abba Miyan (Qissa Meherbano Ka)
Abba Miyan had a chance of being a very nice parent in Neeli Zinda Hai but then again, Neeli deprived him of that position and threw a vase on his head; rattling him completely. This character has been played by Mohammad Ahmed and Abba Miyan is now showing its adverse effects by setting an example of how to be a bad and emotionally unavailable parent. Abba Miyan not only ruined his son's life but tried to keep him bound in a relationship that was toxic with his wife literally cheating on him. After the son left, out of his emotionality, he ruined Meherbano's life due to an idiotic kasam that he will not get Meherbano married anywhere else and she will stay wedded to Murad her whole life. Now that Meherbano has gone to Murad's place, Abba Miyan has miraculously realized that she is happy and settled. It doesn't really add up seeing a man of Abba Miyan's age not using his brains, wisdom, and experience to analyze the situation better.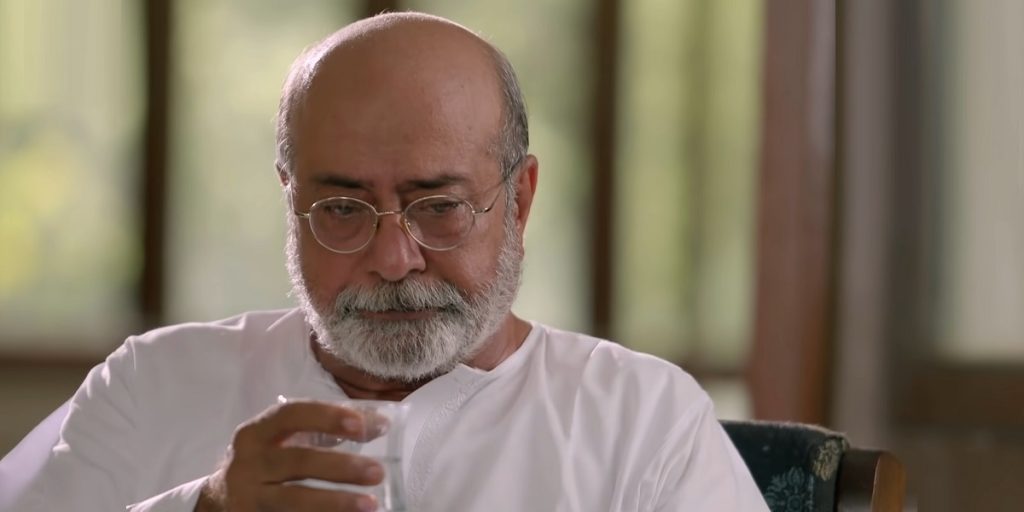 Murad's Mother (Qissa Meherbano Ka)
Murad's mother has absolutely nothing to do in life, hence the negativity and verbal diarrhea that she is suffering from. She is in so much shock of her daughter's death that she has failed to realize that she is ruining her son's life too. Also, the daughter that she has died with has left behind a son, whom she should love and cherish. The sad part is, she is so emotionally aloof and cold that she literally resents her grandson. She has now found a new hobby in her life which is making Meherbano's life miserable. As if she hasn't trained her loser son enough that she herself wants to do the honors!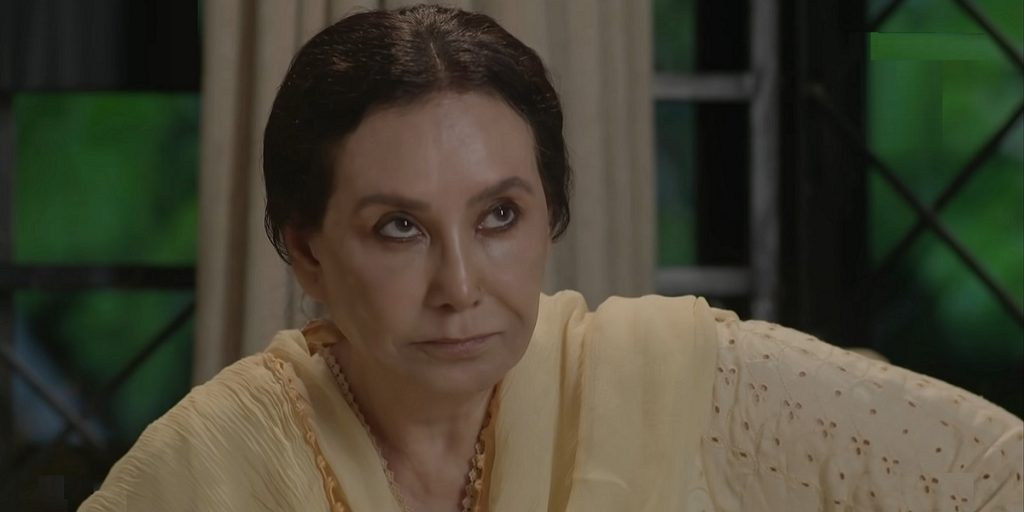 Zahida (Mohlat)
Zahida was another emotionally aloof and unfair mother who loved her two elder daughters but hated the youngest only because she blamed Navera for her husband's second marriage. Zahida should've put the entire blame on her husband's sister who forced him to re-marry only to have a son. Zahida spent her entire life resenting Navera and treating her like a househelp. She was lucky that Navera turned out to be a good human being because as a mother, she didn't leave any stone unturned in ruining her personality and turning her into a selfish person like Maham. The two sisters Rida and Navera, who didn't get much of Zahida's attention turned out to be fine, the only one who had the undivided attention of Zahida i-e Maham was simply toxic – proving the kind of mother she was!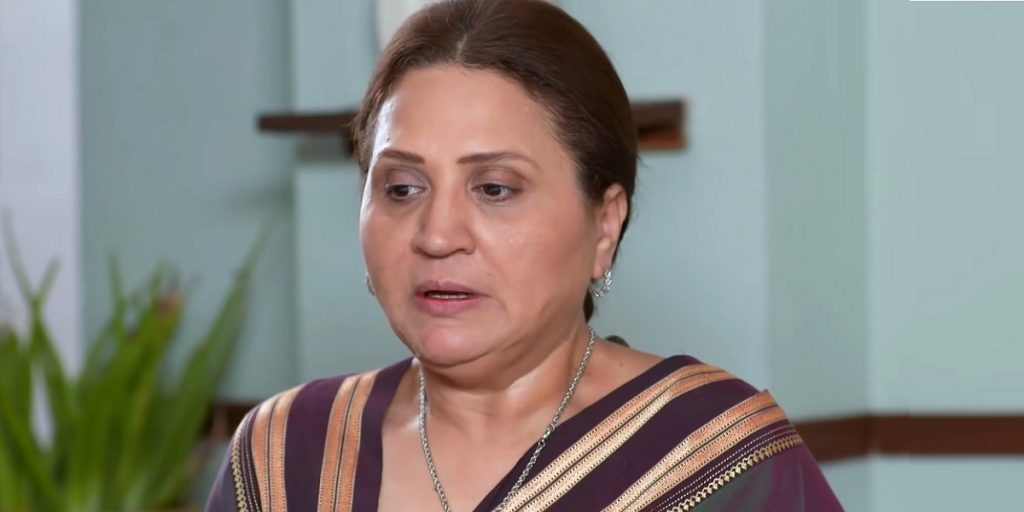 Mrs. Ehtasham (Dour)
Mrs. Ehtasham aka Surraya is another toxic mother who has literally lost control over her son Aban and only because he has met an accident, she allows him to rule her over. Surraya has baggage of her own but unfortunately, she has transferred all the negative traits in her son and continues to enable him. Surraya has failed to realize that she is not helping Aban's situation and just because he emotionally blackmails her, she gives in. The son of Surraya's sister Romaan truly respects Aban and also Surraya but she takes it for granted and makes sure to make his life miserable. Everything that Surraya is facing in her life is karma hitting back at her but she still believes that things are still under her control. She is about to fall flat on her face and it is much needed!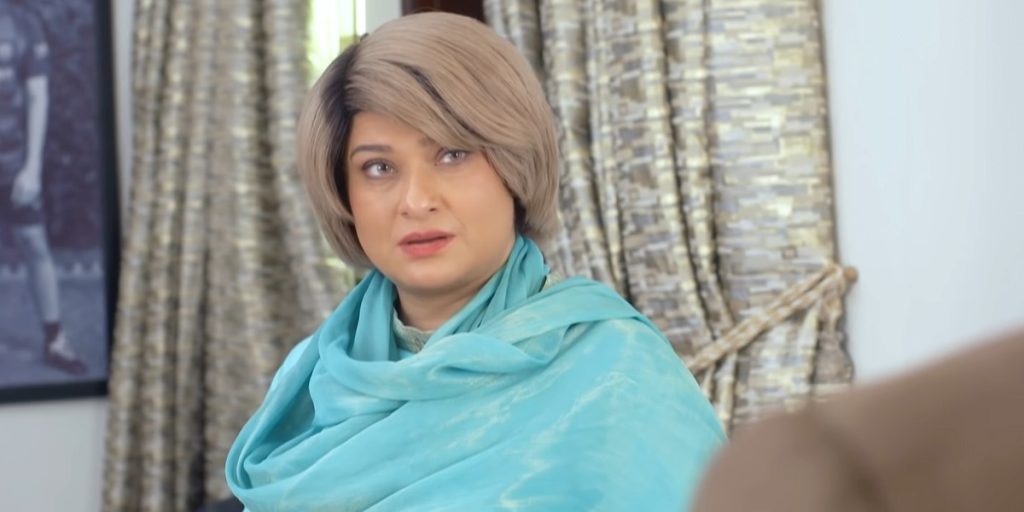 Nafisa (Ishq Hai)
Although there wasn't much sense or logic put in while making the drama serial Ishq Hai but Nafisa's character took the cake for being a ridiculous and non-sensical parent right from the beginning. She literally decided to dictate to her fully grown, financially and emotionally independent, and stable son about the most important decision of his life i-e marriage. Nafisa wanted Shahzaib to get married to her niece Nimra and just because he refused to do so, she turned into a maleficent who wanted to ruin Shahzaib's life every chance she got. She disowned him and after his marriage to Isra, decided to put up an act of being a good and accepting mother but continued with her plans of drifting them apart behind Shahzaib's back. It must've been so tedious to be this deceptive but Nafisa showed she was a master of deception.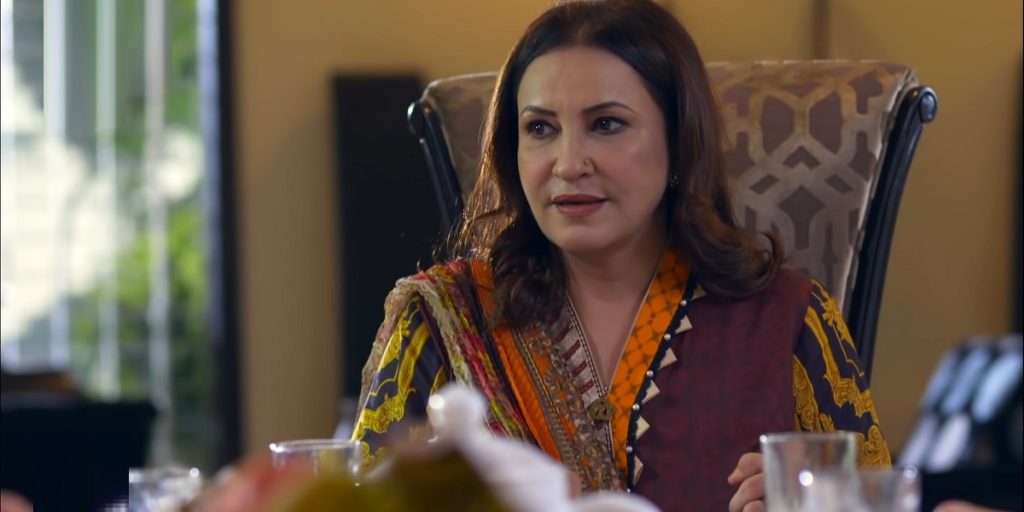 Mehmood (Mere Apne)
There is no denying the fact that if Waseem Abbas had not played this character so perfectly, this drama would've lost its charm. The entire weight of the drama was on his shoulders because Mehmood was the trouble-maker, the problematic one who fished for negatives in every single situation. Waseem Abbas's antics and acting were really enjoyable but what wasn't enjoyable was Mehmood's character. He was just one person who couldn't see anyone happy, be it his wife, his son, his daughter, or his wife's family. He continued to make everyone's life miserable only because he was a selfish person. He even taught the same lessons to his son who also made sure to ruin his marital life. Although the drama did end on a positive note with everyone changing and realizing their mistakes it still doesn't take away from the fact that for the most part, Mehmood was simply a bad father.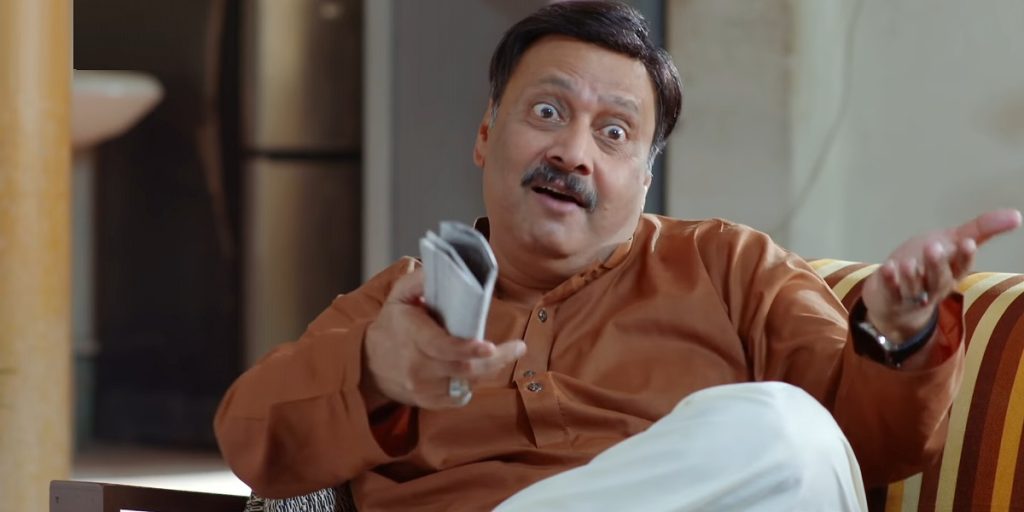 Nazia (Berukhi)
Nazia is obsessed with her daughters, but the sad part is, her obsession is not really healthy because Nazia on her own has no sensibilities and moral compass. She thinks she is right and because she herself is so materialistic, she has taught the same lessons to her eldest daughter too. The youngest daughter is lucky that she takes after her father because if it wasn't for him, she would've turned out exactly like her elder sister. Nazia is manipulative too and believes in lying continuously to save herself from sticky situations – definitely not the kind of morals or lessons that you should be normalizing in front of your children. Another annoying aspect of this character is the way Iffat Omar has acted it out, it is definitely not a pleasant sight to see.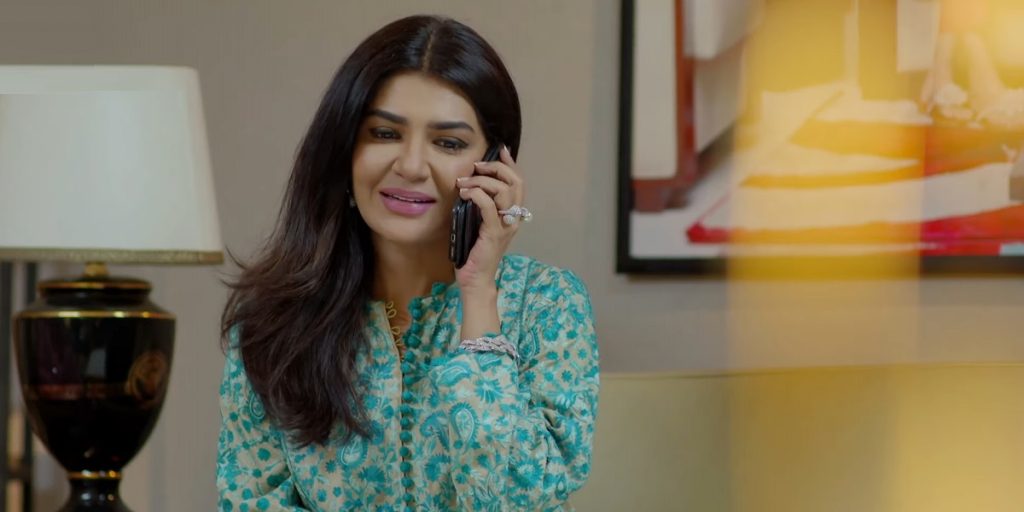 Irtiza's Step Mother (Berukhi)
Irtiza's stepmother has proved why she is a stepmother. She has emotional baggage and because she failed to accept and move on like an adult, she has harbored hatred in her heart for Irtiza. So much so that she wants to ruin his life by getting him married to the girl who she thinks is not a perfect match for him. She continues to put up an act in front of Irtiza's father but in reality, it is all a lie. She hasn't forgiven Irtiza for something he was never really responsible for. Her husband married Irtiza's mother for the sake of a child and to date, she feels hatred every time she looks at Irtiza because she is reminded of what her husband did and how he deprived her of her right of being his only wife. Although it is just a character such kinds of roles does not suit the actor of Saba Hameed's stature.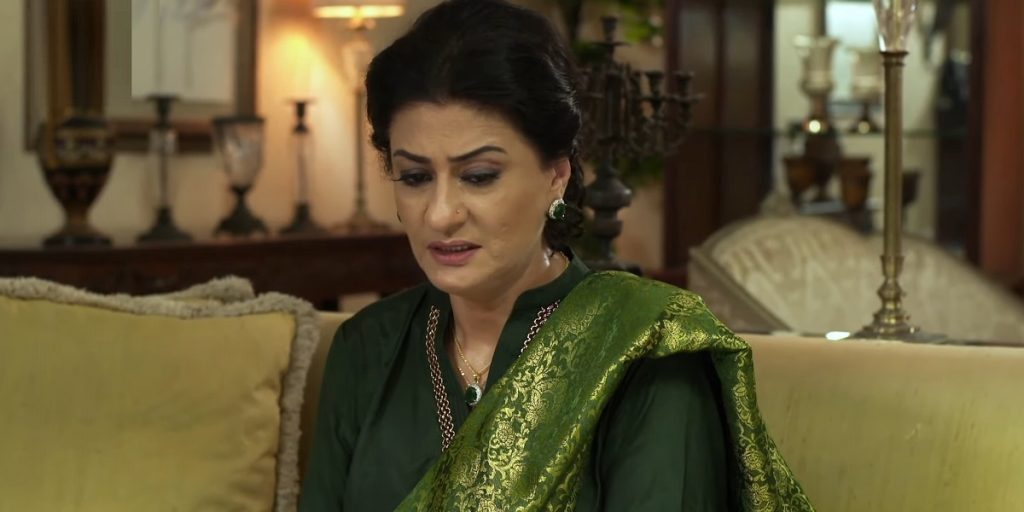 This completes the list of worst parents seen in Pakistani dramas this year. Which one of these do you think happens to be the worst parents. Feel free to share your thoughts in the comment section below.