Ohkay so, based on a Farhat Ishtiyaq novel 'Wo Yakeen Ka Naya Safar', Yakeen Ka Safar is produced by Momina Duraid Productions & is directed by Shehzad Kashmiri & from now on it will be airing on Wednesdays on Hum TV. The first episode gave us a glimpse into all the characters & their stories & they gave us just enough to understand all of the characters & their struggles. I must say, the very first episode was directed perfectly because it gave equal coverage to so many characters, it shows the clarity & the vision that the director had while directing this drama. The very first episode introduced us the story & character in such a manner that I am already looking forward to the next episode. I am sure it is going to be a ride & with the first episode being just so perfect, my hopes have skyrocketed already.
So, the first episodes showed us three scenarios in three different locations, where in 2 of those scenarios, they shed a light on the physical & emotional abuse that women were being subjected to. In Rab Nawaz Village, a school teacher named Noori (Suhai) was abducted & sadly, in stead of looking for her, her father blamed her for being too ambitious for wanting to educate the children of her village. In Karachi, they showed Zubiya (Sajal Ali) & her family mourning the loss of her mother (Fazila Qazi) & lastly, in Islamabad, they showed us a light-hearted scenario where two maternal cousins Daniyal (Shaz Khan) & Gaiti (Hira Mani) were getting married & their families were making the most of this happy occasion.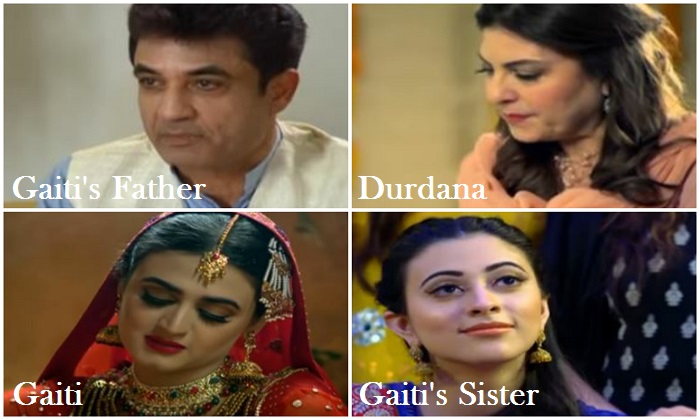 So, Daniyal & Gaiti got engaged 6 years ago but the very same day Daniyal left for London to pursue his education. He has returned as a lawyer & he acknowledges & appreciates the fact that Gaiti stood by him & gave him enough time just when he was getting pressurized by his mother to come back & get married. Even though they didn't show much about Gaiti but I loved how subtle her character seemed at this stage because of which I felt I wanted to know more about her. Daniyal's father Usman (Farhan Ali Agha) & Gaiti's mother Durdana are siblings, that is why both the families seemed pretty happy with this family affair. It seems that Daniyal's younger brother Asfand & Gaiti's younger sister are engaged to be married as well but Asfand is not mature or settled enough to take the responsibility of a marriage at this stage. I liked the way they showed that both the brothers Daniyal & Asfand share a very strong bond, where Daniyal is protective of his younger brother & Asfand looks up to him.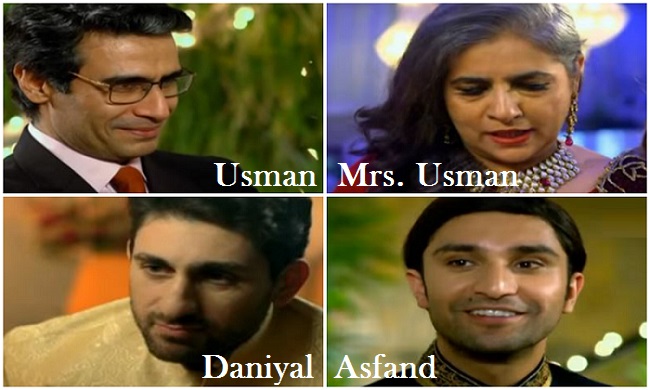 In Rab Nawaz Village, even though the first impression that I got of Noori's father was disturbing but seeing him shedding tears did make me feel for him. However, I felt that the helplessness that he was feeling was self-imposed because he just didn't want to help himself & gave up because he wasn't ready to face the world & take a stand for his daughter as deep down even he felt that she was at fault & she herself invited the trouble she was facing. Very subtly yet clearly they shed a light on how men in these type of settings deem education as a burden & don't have the courage to stand up for their daughters due to their false pride that they cling onto as they are afraid of facing the world because of their own fears.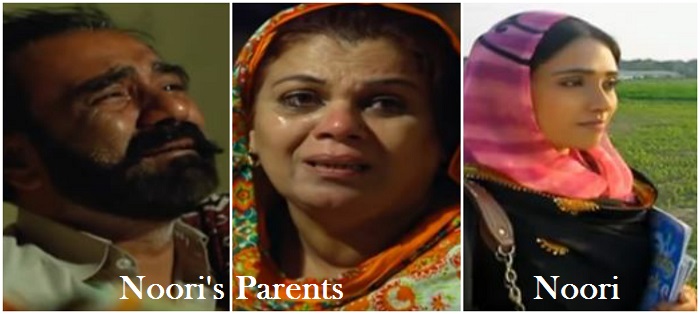 Zubiya lost her mother & it was her Khala Mehjabeen (Huma Nawab) that tried to console her as she could see that losing her mother took a toll on Zubiya. Very briefly they introduced us to the dysfunctional relationship that Zubiya's father Khalil (Ehtashamuddin) & her mother shared. It looked like Khalil always subjected his wife to mental torture because of his conservativeness & didn't give her enough freedom to even stay in touch with her family. Zubiya has an elder brother Rehan who is married to Sheema & they both have a son Haram.
Even though the promo of the next episode gave away everything but the moment I saw the uneasiness on Khalil & Zubiya's faces when they both faced each other, it did make me feel that Khalil was uncomfortable about something & was trying to cover it up as if even he knew he was guilty of something. The way he put Mehjabeen down & reminded her of where she comes from spoke volumes about his personality. It is sad to see that Khalil is shown as a rigid religious man who only believes in performing the rituals but doesn't actually understand the essence of the religion that he follows. Mehjabeen's concern for her younger sister was heart-warming, like even though she knew that her sister suffered because of Khalil but she couldn't say much, however she did find it odd that all of a sudden her sister passed away & her family was unable to give her a clear cut answer to what exactly happened to her.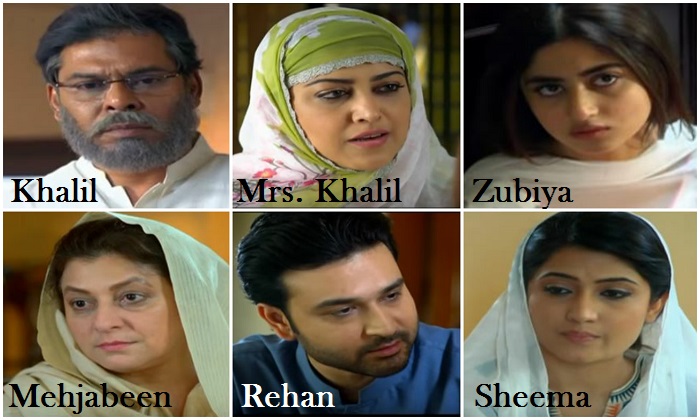 The direction, camera work, editing, equal coverage of all the scenarios & characters made the first episode a treat to watch. All the actors performed phenomenally but for me, Sajal Ali stole the show, I actually felt for her a lot when she cried as she was missing her mother. Even though Fazila Qazi's character got a very little coverage but it was enough to show how special of a bond she shared with her daughter & how important she was in her life. Where Khalil was a rigid, emotionally detached & conservative father, his wife made sure to shower her daughter with all the love to keep her distracted from something that was terribly wrong in her life. I can already see how all these stories will be linked in the future episodes & I can not wait to see the story unfold.
I must say Hira Mani looked absolutely beautiful. Shaz Khan fitted his role perfectly. Asfand & his fiancée got a little too much coverage for my liking but it seemed justified for now as obviously they had to keep things a bit light hearted considering this was the first episode. However, I did pick a little mistake, because in the beginning they made it clear that Daniyal's parents were Gaiti's Mamu Mami, whereas Asfand's fiancée while speaking about his parents said Chacha Chachi chalay gaye or something like that. I feel especially in the first episode where everyone is figuring out who is related to whom, the director should've paid a bit more attention as these sort of mistakes can create a lot of misunderstand & confusion. Anyways, I must say I am impressed with the hard-work that was put in this episode & even though there was so much happening in this episode where they kept on switching between completely different situations, I didn't find the editing choppy or the sequence haphazard. I will thank the director for giving us a very strong first episode of this drama. Please share your thoughts about this episode of Yakeen Ka Safar.
Keep Supporting,
Cheers,
Zahra Mirza.
PS: Dear readers, please excuse me for a short review, as this is the best I could do considering how unwell I am. I will get back on track starting from next week & will give you guys the sort of a review this drama deserves. Also, since this drama is based on the novel, I am sure a lot of readers here must've read it, so I think I do have to impose the no spoiler alert policy once again because it just kills the charm of the drama for viewers like me who haven't read the novel. I have seen that some readers deliberately discuss the novel, promos, OST's & upcoming bits as the curiosity gets the better of them but I hope they will respect the no spoiler alert policy because I & I am sure quite lot of other viewers have not read the novel as well. Also, I haven't watched any promos or even the OST as I know they can give away the entire story so I hope that will be respected too. Let's just keep the discussions strictly about the episode that will be airing without making it all about the future happenings & please bear in mind that novel reading & drama watching are two completely different things. Last but definitely not the least, if I will spot anyone discussing future happenings of a drama based on what they have read in the novel, I will delete those comments because that's the only option that I'll be left with. Let's enjoy this ride together & remember we are not reading the novel together, we're watching a drama here. ;)