Ohkay so, based on a Farhat Ishtiyaq novel 'Wo Yakeen Ka Naya Safar', Yakeen Ka Safar is produced by Momina Duraid Productions & is directed by Shehzad Kashmiri & from now on it will be airing on Wednesdays on Hum TV. The first episode gave us a glimpse into all the characters & their stories & they gave us just enough to understand all of the characters & their struggles. I must say, the very first episode was directed perfectly because it gave equal coverage to so many characters, it shows the clarity & the vision that the director had while directing this drama. The very first episode introduced us the story & character in such a manner that I am already looking forward to the next episode. I am sure it is going to be a ride & with the first episode being just so perfect, my hopes have skyrocketed already.
So, the first episodes showed us three scenarios in three different locations, where in 2 of those scenarios, they shed a light on the physical & emotional abuse that women were being subjected to. In Rab Nawaz Village, a school teacher named Noori (Suhai) was abducted & sadly, in stead of looking for her, her father blamed her for being too ambitious for wanting to educate the children of her village. In Karachi, they showed Zubiya (Sajal Ali) & her family mourning the loss of her mother (Fazila Qazi) & lastly, in Islamabad, they showed us a light-hearted scenario where two maternal cousins Daniyal (Shaz Khan) & Gaiti (Hira Mani) were getting married & their families were making the most of this happy occasion.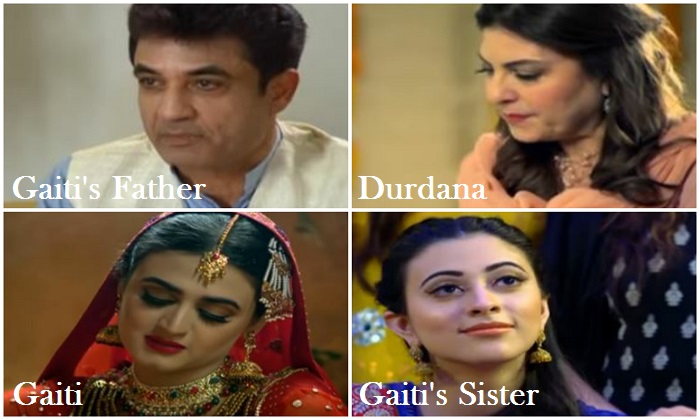 So, Daniyal & Gaiti got engaged 6 years ago but the very same day Daniyal left for London to pursue his education. He has returned as a lawyer & he acknowledges & appreciates the fact that Gaiti stood by him & gave him enough time just when he was getting pressurized by his mother to come back & get married. Even though they didn't show much about Gaiti but I loved how subtle her character seemed at this stage because of which I felt I wanted to know more about her. Daniyal's father Usman (Farhan Ali Agha) & Gaiti's mother Durdana are siblings, that is why both the families seemed pretty happy with this family affair. It seems that Daniyal's younger brother Asfand & Gaiti's younger sister are engaged to be married as well but Asfand is not mature or settled enough to take the responsibility of a marriage at this stage. I liked the way they showed that both the brothers Daniyal & Asfand share a very strong bond, where Daniyal is protective of his younger brother & Asfand looks up to him.