Two local films were released this Eid Ul Fitr; Yalghaar and Mehrunissa V Lub U. Both the films have performed really well during the Eid weekend.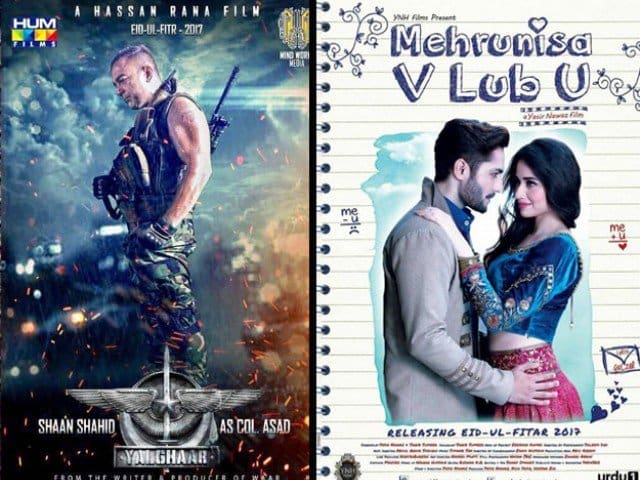 Lets breakdown the business for Mehrunisa first:
Monday: 1.1 crore
Tuesday: 1.75 crore
Wednesday: 1.4 crore
Total: 4.25 crore
Yalghaar's figures are as follows:
Monday: 1.75 crore
Tuesday: 2.4 crore
Wednesday: 2.2 crore
Total: 6.35 crore
Both the movies are doing really well with Yalghaar showing occupancy of 99% while Mehrunisa stands on about 96-97%. The films have managed to perform really well when compared to previous releases of the year Chalay thay saath and Balu Mahi. The numbers were revealed by boxofficedetail and as per the reports both movies will keep on soaring high for some time. Yalghaar has mostly young audience while Mehrunisa is seen by familes. Yalghaar is winning above Mehrunisa with just a small margin but both are doing really well.
English movies Transformers: The Last Knight, Pirates of the Carribean:Dead Men Tell No Tales and Despicable Me 3 also performed well as compared to previous year's Eid grossing over 3 crores.