Namaloom Afraad generated a lot of laughter when the original movie was released and thus the sequel has everyone excited about more jokes. It has the same old cast, with Fahad as Farhan, Urwa as Naina, Javaid Sheikh as Shakeel Bhai, Mohsin as Moon, alongwith a new addition, Hania Amir.
The movie now has a backdrop of Cape Town, where the whole grunge gang adopts a trendy hip hop avatar.
It has gone from this;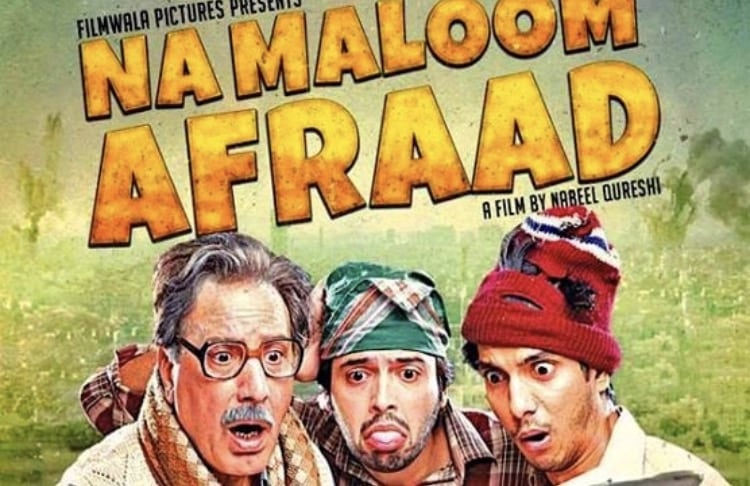 To this;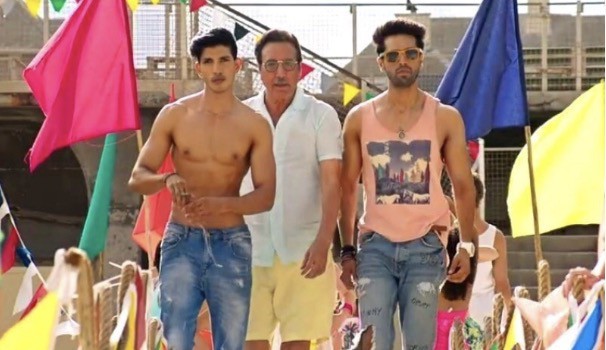 The shy and poor Farhan, as played by Fahad Mustafa is now very sleek and smart. The money earned in the original movie is now being reflected in his attire. The very intelligent and sure of himself dude looks much better than he did previously.
Mohsin Abbas Haider is one handsome hunk in the poster of Namaloom Afraad 2, flaunting his six pack grandly.
The timid and lovestruck Naina is the one who apparently has the most striking transformation of them all. Gone is the simple shalwar kameez clad girl and a hot babe has taken her place. She looks very trendy, now donning all western ensemble and carrying designer handbags. Urwa Hoccane looks a dream come true in her new getup.
Hania Amir comes a close second to Naina in gorgeous sexy dresses and loose curls. She has the attitude of a feminist diva in the trailer and we hope her acting is at par with that.
Javaid Sheikh as Shakeel Bhai has also come a long way and is sporting hip hop hoodies and bad boy jeans and is rocking the look, we must say.
https://m.youtube.com/watch?v=yTvC1QJW7P0