Yasir Hussain is being in controversy after controversy and the people again surrounded the actor on social media when he made fun of the post Hania Aamir did where she talked about the insecurities as well as skin positivity. Yasir made a joke about it and Hania Aamir was not okay with it. She called him out on social media and he has been getting a lot of backlash for it.
Looks like Yasir Hussain does not agree with her and all the backlash as he posted something on his story o Instagram. He is subtly calling Hania Aamir an attention seeker and a so called friend. He said that things should have been sorted out privately rather than dragging him on social media. This is what he said: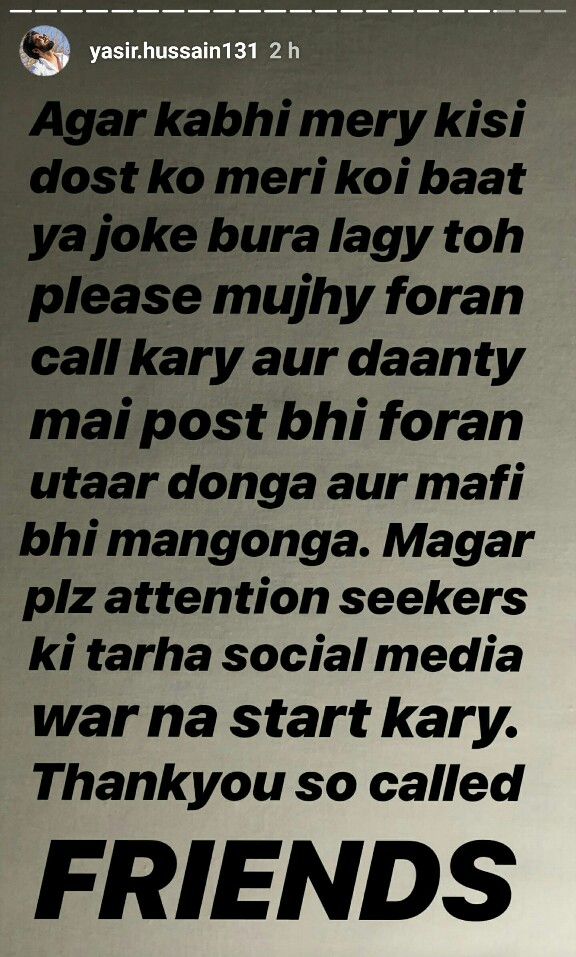 Well, looks like things are not yet okay between the two stars. We will have to wait to see if they will work this out or is this the end of their friendship!