Yasir Hussain remains in the news less for his career and more for his controversial statements. He just does not keep anything to himself and keeps landing in controversy for his crass jokes and overly blunt statements. He is on a roll again as he just denied his insensitive joke on the award show that landed him in severe controversy. He denied t on a talk show.
His statement about Hania Aamir also got him severe backlash when he mocked her over her skin insecurities and his comment on the transgender community also got him in hot waters. However, he is back again and this time he had to say something about Mahira Khan. As usual, he was doing a Qand A on his Insta story and when a fan asked him to choose between Mahira Khan and Iqra Aziz, he didn't choose Iqra in a one-word answer but also went on to say that Mahra Khan needs to learn acting: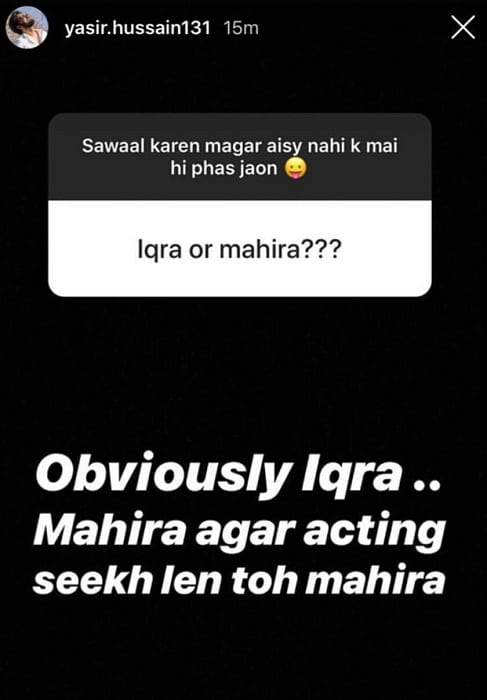 Well, everyone has a right to give their opinions but Yasir knows how to cause controversy too!