Yasir Hussein and Iqra Aziz have been in the news a lot lately after Yasir Hussein proposed Iqra Aziz during the Lux Style Awards Ceremony 2019.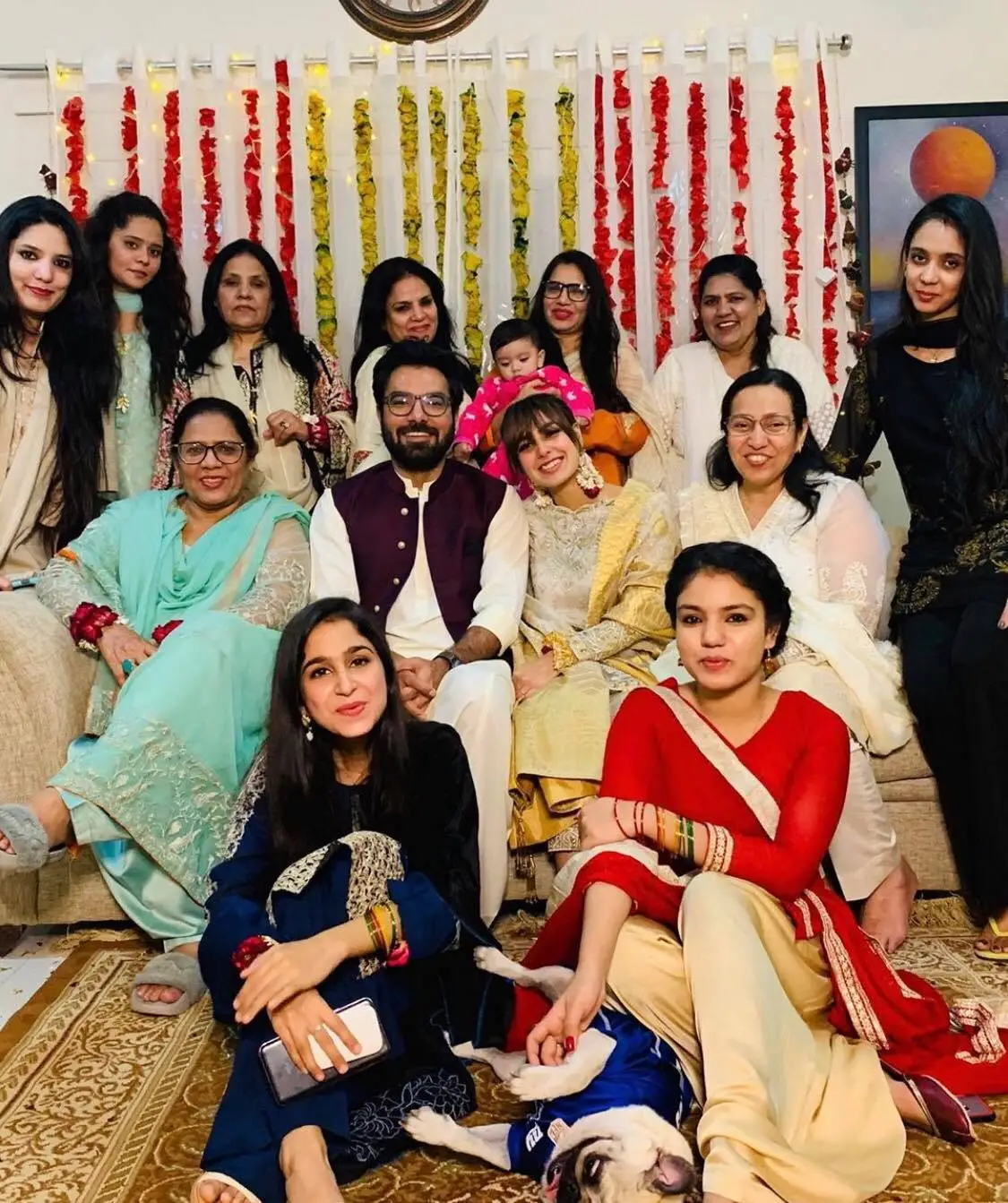 Yesterday when the official pictures of their engagement went viral, the fans and followers immediately started questioning if they were already engaged back in February 2019. And if they were then why was Iqra Aziz so surprised and emotional when Yasir Hussein proposed her on the Lux Style Awards. In an interview Iqra Aziz said that she had no idea that Yasir Hussein was going to propose to her.
Yasir Hussein finally put all the speculations to rest with an instagram post stating that these pictures indeed were from February and these were the pictures of the families sitting together and consenting to their relationship. The proposal at LSA he said was the proper engagement.
Yasir Hussein tried to educate people regarding the difference between a "haan" and a "mangni". Well!! People did not buy that and said that if they already knew the relationship was official and that they were going to get married than why was Iqra Aziz so emotional and surprised.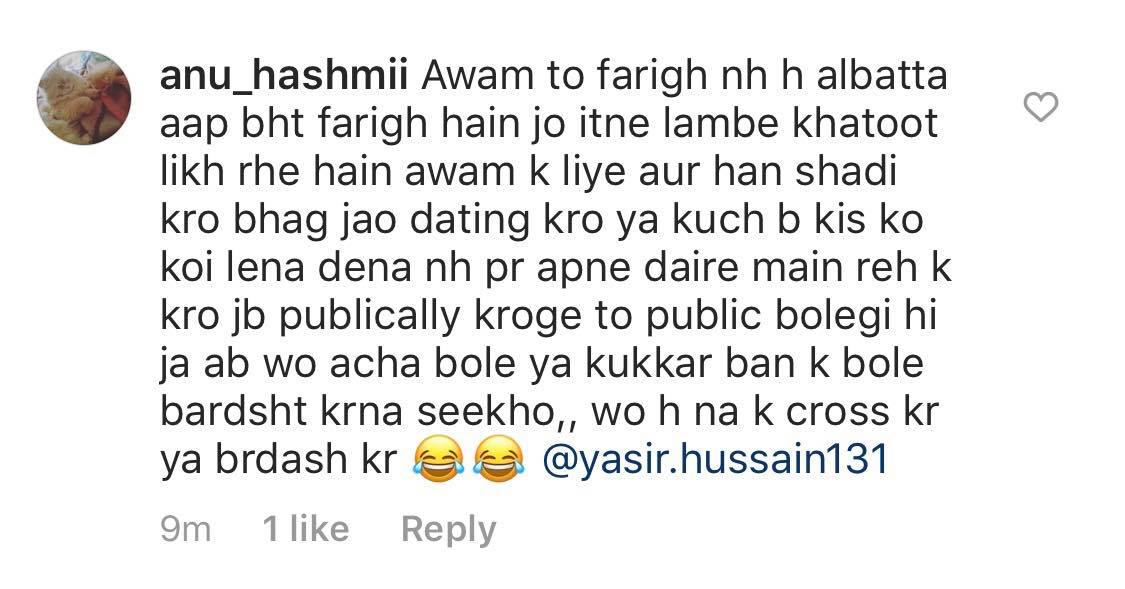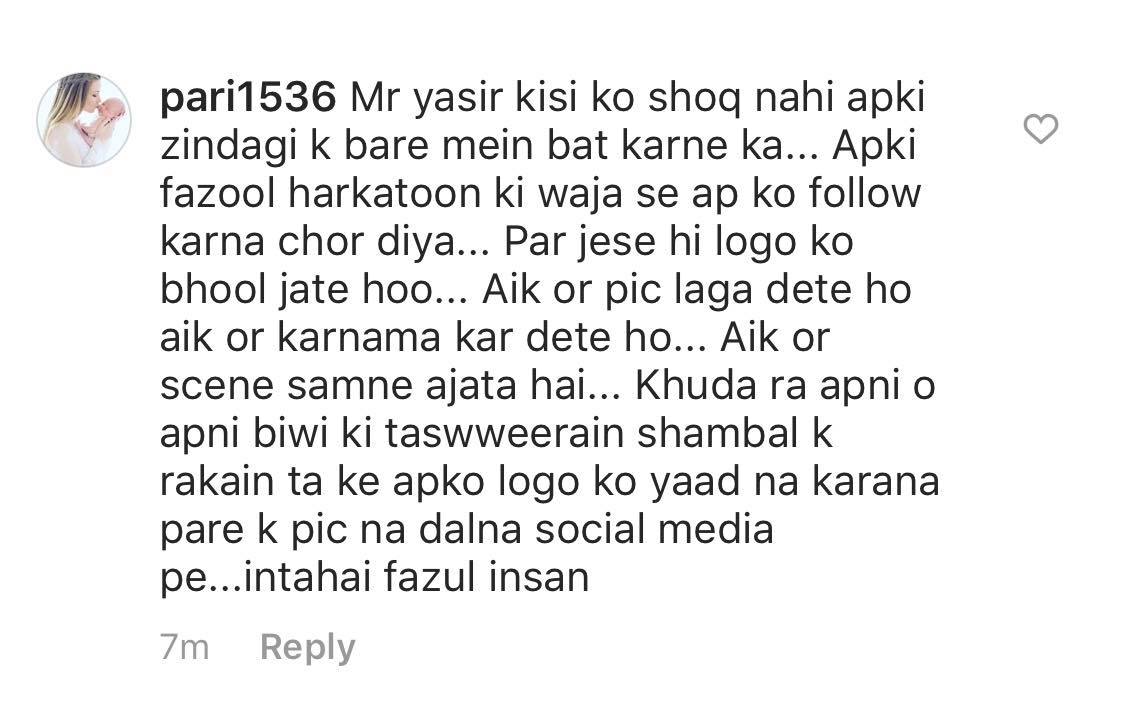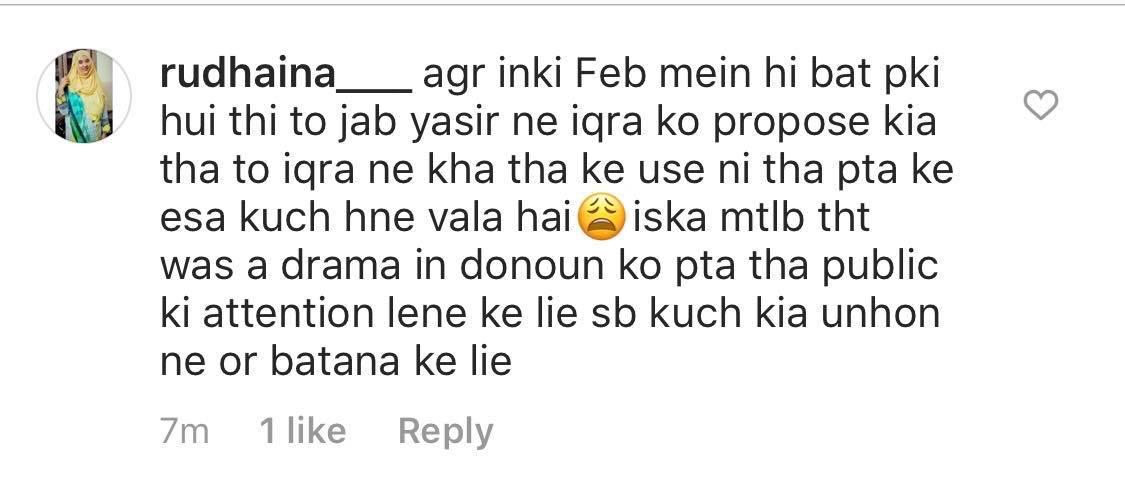 Yasir Hussein also asked people to get a life and he said that people had made his personal life a topic of discussion which he did not like.
What was more shocking than anything else were Yasir Hussein's obnoxious replies to people under this post.