Ohkay so, this episode of Ye Dil Mera was nothing short of a treat for Sajal Aly & Ahad Raza Mir's fans. When it comes to the drama, the pace has slowed down considerably. I am pretty sure it is not because I watched the initial 12 episodes together, because it seems to be a fact that this & the previous episodes did not take the story forward. However, it is understandable that they are taking their time in establishing the foundation of Ana & Amaan's relationship. This episode had a lot of sweet moments to its credit & it was nice to see the initial stages of a married life of Ana & Amaan.
Amaan's Trying To Set The Boundaries
Ana & Amaan are not only getting to know each other better, they are developing understanding too. Ana is learning new things about Amaan each & everyday. Amaan is also doing what it takes to make Ana comfortable. I feel all the things Amaan does for Ana are because he wants to capture her utmost & undivided attention. It is like he wants to work on what the future might hold for Ana because he knows when he will bring Meer Farooq down, it will be Ana who will get affected the most, therefore he is doing everything to become Ana's priority. This entire episode focused on Amaan's continuous attempts of distancing Ana from her father. He is taking care of her, showering her with love & attention so that the thought of missing her father does not cross her mind.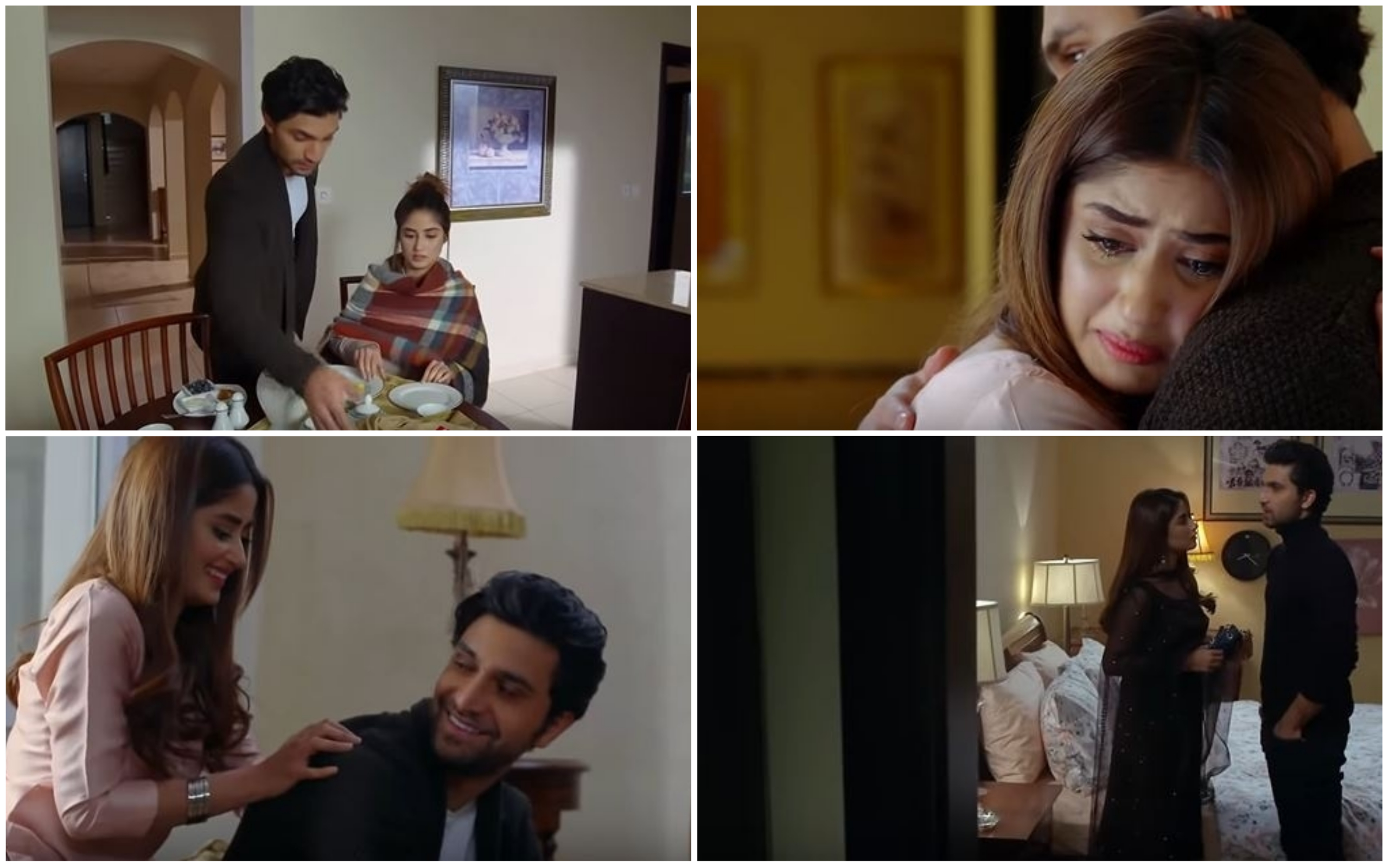 Amaan's hatred for Meer Farooq is another story, but this episode shed a light on how Ana was bringing out the more humane side of Amaan. It was like she was unconsciously getting Amman familiarized with the emotions that he thought he was incapable of feeling anymore. The more he gets to learn about her, her fears & how emotionally attached she is to the people she loves, he stops & is forced to think. Amaan feels for her a lot. Although Amaan is not backtracking from his mission at all, but it is becoming very interesting to see how he is finding himself torn between his revenge & its consequences that will disturb his wife the most.
Ana feels at her utmost comfort with Amaan, she feels secure & safe – exactly how she felt with Meer Farooq & this is exactly why she has fallen for Amaan & she most often lets go of his questionable antics & behavior. For Ana, all the good things Amaan does overshadow the tiffs she has with him. Amaan has made sure to feed it into Ana's mind that he likes being her favorite, he also expects her to just accept him the way he is. Ana doesn't know that yet but she has slowly & steadily started to do what Amaan expects from her. Yes, she is opinionated & she lets him know when she is upset, but then she always finds a reason to believe what Amaan tells her. The love that Ana has for Amaan is the strongest force that is not allowing her to fall at the moment. She is happy & she is very much in love.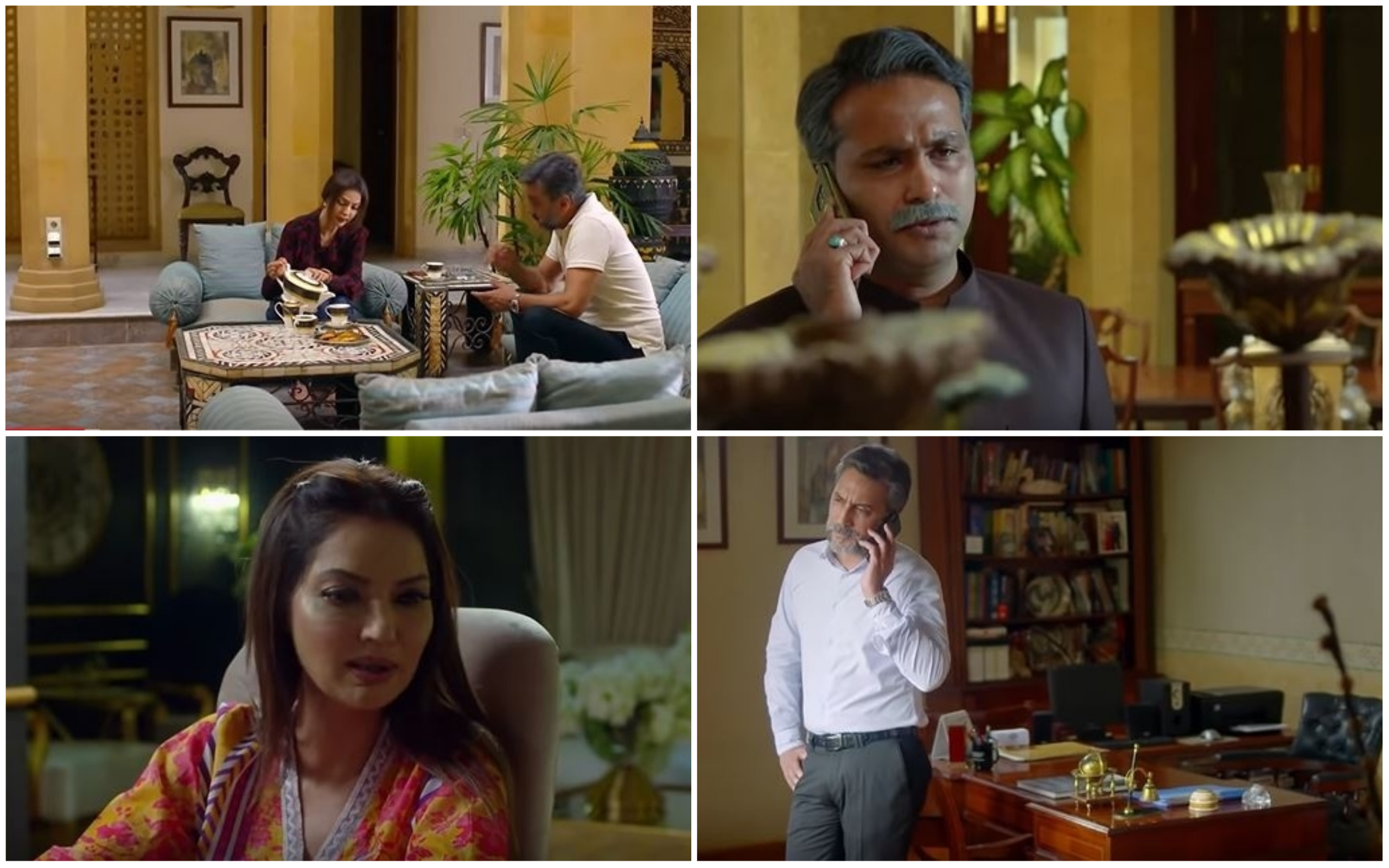 Ali Bakhsh is trying to be quite efficient. He has started to keep tabs on Sahira. It is his loyalty to Meer Farooq that keeps him going but yes, it does look like sooner or later he might start to feel suffocated with Meer Farooq's attitude – especially now with Amaan being in the picture. All this while, it was interesting to note how carefully Amaan was playing his cards. He not only distanced Ana from her father for the day but also made sure to embarrass him in front of his friends. Amaan obviously is taking things slow but right now he only does what he knows he'll get away with easily
Farhana has her concerns, she is finding it very hard to put a finger on what is bothering her. Also, it is obvious that she is actually feeling bad to be doubting a husband like Meer Farooq who has fabricated such an image in front of everyone that he was madly in love with his wife, it was like she wanted to but could not. I also wish they had shown at least a couple of conversations between Amaan & Farhana where he had spoken to her on those lines subliminally, because even though Farhana said after listening to Amaan, she was forced to ask those questions, I felt we did miss some important scenes there.
Some Sweet Moments of Ana & Amaan
This episode of Ye Dil Mera was sweet because of some very cute moments that Amaan & Ana shared. It is lovely to see how they are showing the life of a married couple, where they both are in love, doing one thing or the other to make their spouse happy. I even found their arguments very nicely & realistically done where it was shown that Amaan was trying to push Ana's limits & making it obvious that he did not like being put in a tight spot because of her father. They both are getting to know each other, therefore these arguments & bickering is not only realistic but has been executed nicely too. Their conversations were beautifully written. Ahad & Sajal were brilliant; together as well as individually as Ana & Amaan. The post-dinner scene was badly edited, it was too obvious that the scenes were shot at different locations & were later edited & merged to make it look like a single scene, plus Sajal's hairstyle was different in that scene & got back to how it was at a restaurant when she was in the car. The preview of the next episode showed that Amaan will further do such things that will make Ana question him but not sure if she is going to react to it just yet or not. Looking forward to the next episode. Please share your thoughts about this episode of Ye Dil Mera.
Keep Supporting,
Cheers,
Zahra Mirza.