Just when the highly anticipated Pakistani film 'Parey hut Love' is all set to sprinkle it's charm to the screens in the country, the last but probably the best song of the movie has been released. Zihaal-e-Miskin is a juxtaposition of festivities and quagmire in the lives of both Shehreyar Munawar and Maya Ali.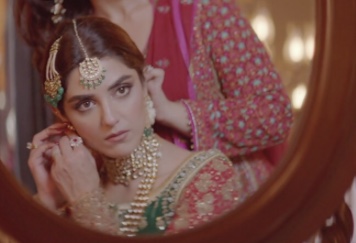 The video begins with Shehreyar Munawar praying with his eyes all red due to sorrow. Meanwhile, Maya Ali is also getting dressed up for what appears to be the most important event of her life. She looks stunning but her heart is gloomy in spite of consistent struggle of Zara Noor Abbas to cheer her up.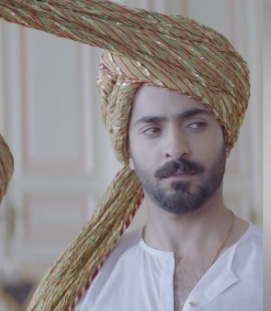 Maya Ali is getting dolled up suddenly Ahmed Ali Butt comes to tell her something which turns the aura of festivity in an atmosphere of sadness. People are dragging down garlands of marigold from the walls following a funeral of a close family member. 
The video of the song has been shoot between Pakistan and Turkey. Sheheryar gets ready to go on an event while Maya Ali cries on her way to the airport. 
The overall video of the song is full of sorrow and touches the soul of the listener. What do you think? Did you like the song? Tell us in the comments section below.