Every episode of Zun Mureed is more convincing and poignant than the other. This is most certainly one of those dramas which only get better as the story progresses. There was a time when Fari's character wasn't very appealing but right now this character is the best thing about Zun Mureed. She isn't only Tabbasum's support but also the voice of reason amidst all the chaos. Fari's character also helps the viewers understand Tabbasum's circumstances. Her dialogues have been written beautifully and explain why Tabbasum is so upset and not in control any more. Tabbasum's reaction to everything that has happened recently couldn't have been shown more realistically. The convincing plot of this drama is one of the main reasons why it is one of my favorite plays right now. The writer has explained and shown everything from the character development to the mindset behind toxic masculinity in detail and with every episode the situations change in some way. In this episode the writer focused on the reasons why even strong women like Tabbasum ultimately think about giving up. In the past few episodes the viewers have been watching how Tabbasum turned from a woman undeterred to one who is now completely clueless! In this episode, the writer gave the reasons for it, after showing them all in detail in the previous few episodes and also showed the shift in Abid's character!
Tabbasum's bhabhi thought she was finally going to get rid of her nand and her kids therefore it is even more difficult for her now to accept the fact that Tabbasum might be living with them forever. Calling Abid and convincing him to be a "man" just like his brother in law seemed to be her last resort which surely worked! This change in Abid is going to affect Sajjad's household a lot since Maryam has been the one running the house and Sajjad cannot possibly handle it all alone. Although most often Sajjad couldn't care less about the children or his mother but he holds his own comfort very dear therefore there is a possibility that he might eventually accept Tabbasum. I was really looking forward to Tabbasum and Sidra's meeting but that was not shown in this episode. This episode covered the next 24 hours of whatever the viewers were shown in the previous episode therefore that meeting will probably be covered next week when Tabbasum finally accepts what has happened and decides to take the first step forward after the socking developments which happened recently.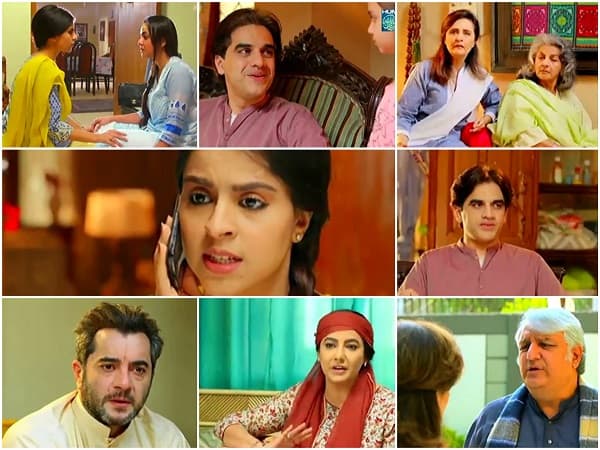 The children got plenty of screen time too in this episode. While the scenes covering Tabbasum's children showed how they viewed this entire situation, Tabbasum's nieces' questions from their mother gave an insight into the kind of things they were inquisitive about. Tabbasum's kids are missing school and they now have to worry about things they were not even concerned about when their mother was there. Tabbasum's brother most often fails to take a stand for his sister but in this episode he did not listen to everything his wife had to say. Tonight's episode had quite a few meaningful conversations to its credit. Like every other episode of Zun Mureed this one too was well-executed and meaningful.