It is a known fact that cameras not only pick up the weight but also add more of it to the actors on-screen. This is the reason why the actors are always conscious of not gaining weight. Staying fit and lean is the demand of the showbiz industry, therefore every actor, irrespective of the age bracket they get to portray the roles of, tries to look slim on television. Every now and then, actors surprise the TV viewers with their weight loss especially when they decide to take a gap between their projects and show up after an interval. That is when the weight loss of the actors draws attention to it and people get inspired by the actors' weight loss journey. Pakistani drama industry has become a lot more competitive, to the point of being unforgiving for actors especially when they have to be seen on TV, this is why more and more actors are losing weight and trying to stay fit. It not only helps them with their career professionally, but also has a good effect on their health.
Here are those 10 Pakistani actors who lost weight at this stage of their career and are now looking fit than ever:
Yasir Nawaz
Yasir Nawaz has lost a lot of weight. Nida Yasir has played a huge part in pushing Yasir Nawaz to work on his fitness more than ever before. Nida and Yasir both explained that because Yasir Nawaz used to work behind the camera as a director, he didn't pay much heed to his overall health and fitness, this is the reason Nida pushed him to not only make a comeback in acting but also lose weight because this way, he will be more attentive towards the demands of his acting career. Yasir Nawaz has surely come a long way in terms of weight loss and is looking fit than ever.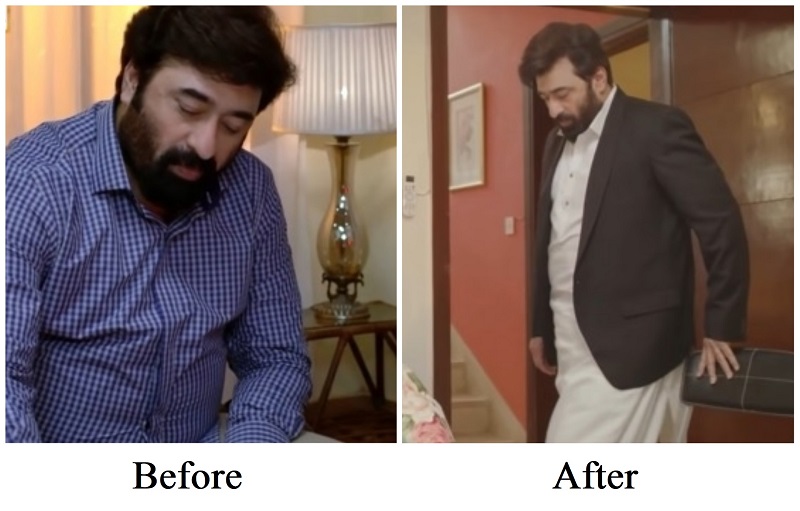 Nargis Rasheed
Nargis Rasheed's weight loss is also very evident. She has been a part of the drama industry for a long time now but it seems she has now started paying more attention to her overall health and fitness, this is why she has lost a lot of weight. The difference from her Akbari Asghari days to the current drama like Jo Tu Chahay makes it obvious how much weight she has lost.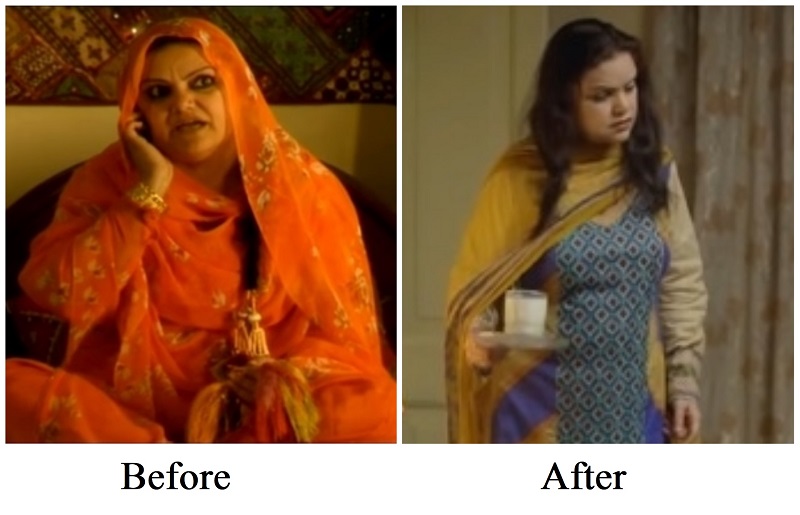 Saba Hameed
Saba Hameed was never overweight and she fell in the category of decently sized for her age, however in her recently on air drama Ghalti, she seems lean and very slim. Saba Hameed has lost quite a lot of weight and when compared to her previous dramas from a few years, the difference is evident. It goes to show that senior and experienced actors are also paying a lot of attention to their health and want to look healthy and lean.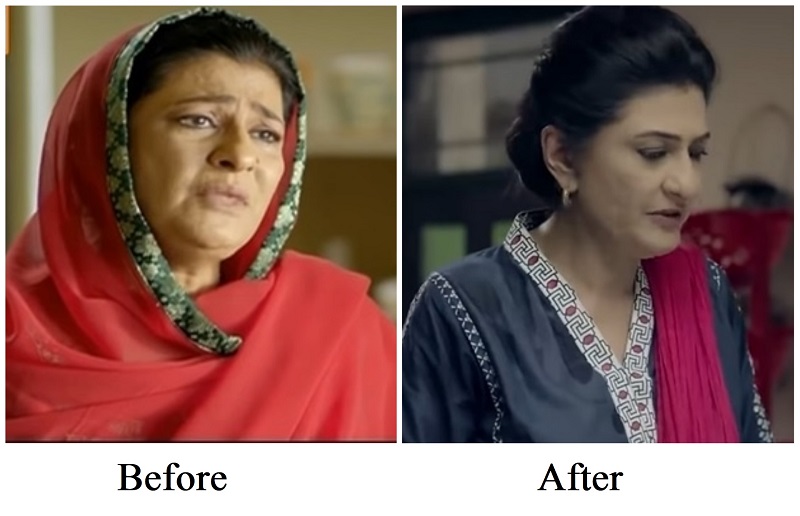 Farah Shah
Farah Shah was one such actor whose overall transformation was exemplary and drastic. Farah Shah has been a part of the drama industry for a long time and she was always in front of the camera with one project or the other. However, her weight gain was gradual. Farah Shah continued her work but it was a few years back where she took some time off and when she returned, she left everyone in awe of her transformation.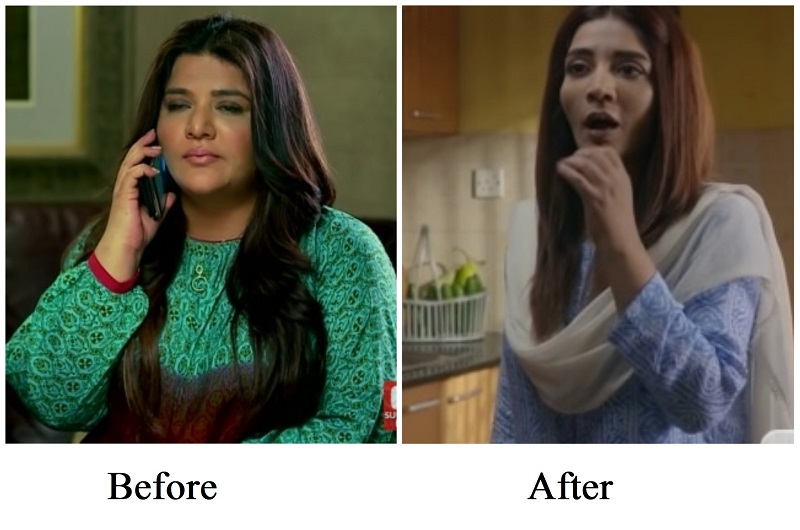 Asma Abbas
Asma Abbas has explained how she struggled with low self-esteem when she gained weight after having kids. She made a comeback after a lot of years and that's when she actually got the time for herself and she started focusing on losing weight. Asma Abbas was always conscious and she still wasn't too overweight but now she looks lean and fit than ever.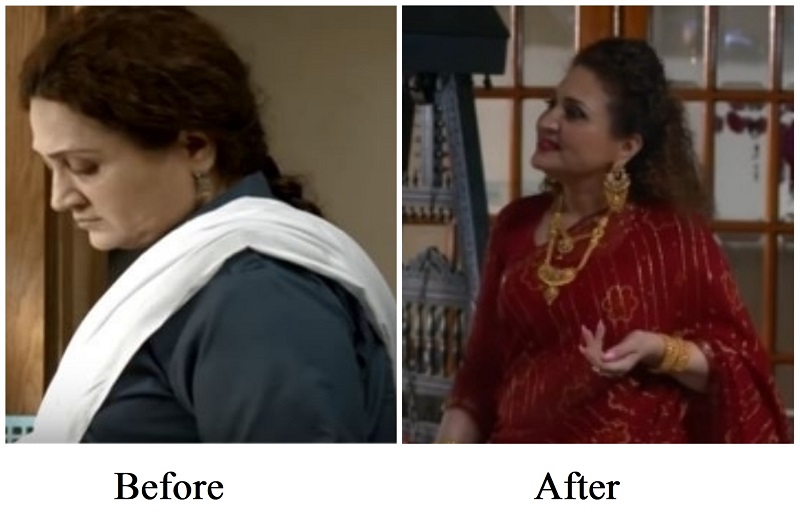 Nadia Afghan
It was until a few years back when Nadia Afghan started her fitness routine. For Nadia Afghan it was more about being fit and active rather than losing weight however the changes that she made in her lifestyle came with the perks and she ended up losing quite a lot of weight. Nadia Afghan often shares her pictures after her gymming or jogging sessions, she really is enjoying this new lifestyle and looking fit and fab.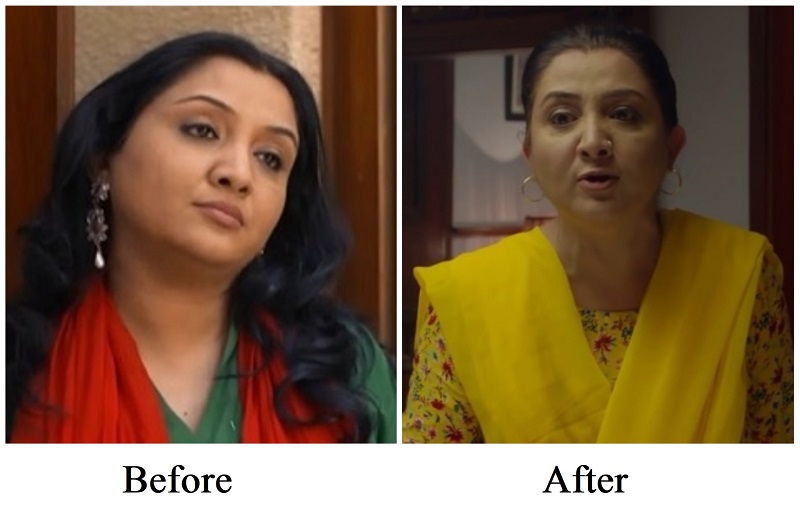 Ismat Zaidi
Ismat Zaidi has also been a part of the drama industry for years, therefore the difference in her weight is evident and exemplary. She looks slim and fit now as compared to her previous projects.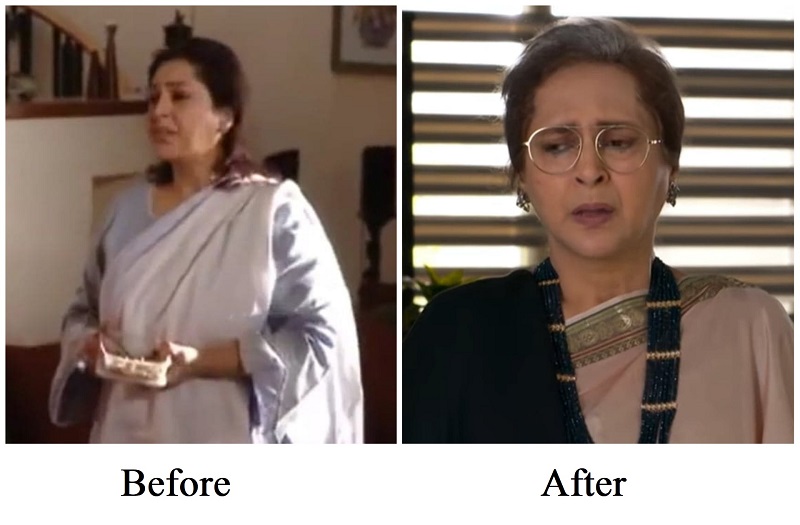 Nadia Khan
Nadia Khan gained a lot of weight after having kids but she was always conscious about the number on her scale. Nadia Khan has always spoken about her struggles with gaining and losing weight. It was after when she finally decided to make a come back in dramas that she put her fitness above everything else and decided to stay fit because she understood the demand of the camera. Nadia Khan has made fitness a lifestyle and she continues to share her weight loss tips and tricks with everyone through her YouTube channel.
Marina Khan
Marina Khan has also spoken about how she had struggled with weight. She stated that she took it after her mother and even when she was pretty slim, she never felt she was slim enough. Marina Khan also made a comeback after a lot of years and that is when she had gained weight but now she takes her Keto Diet very seriously, especially when she signs a project, she becomes quite conscious and continues to shed a few pounds to look perfect on screen.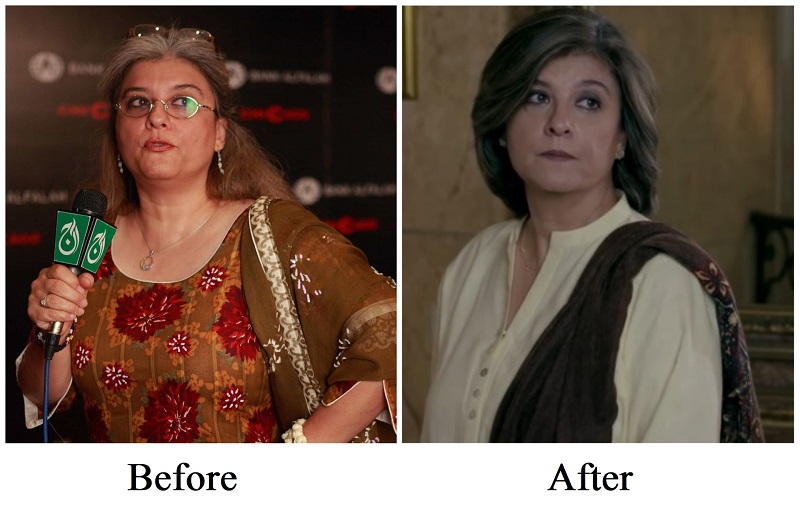 Nida Mumtaz
Nida Mumtaz also made a comeback after quite a lot of years and now when she has started working on a regular basis, she has started her weight loss journey. This is the reason that just by looking at her dramas such as Dil Mom Ka Diya to now airing Thora Sa Haq, there's a clear difference in her overall weight.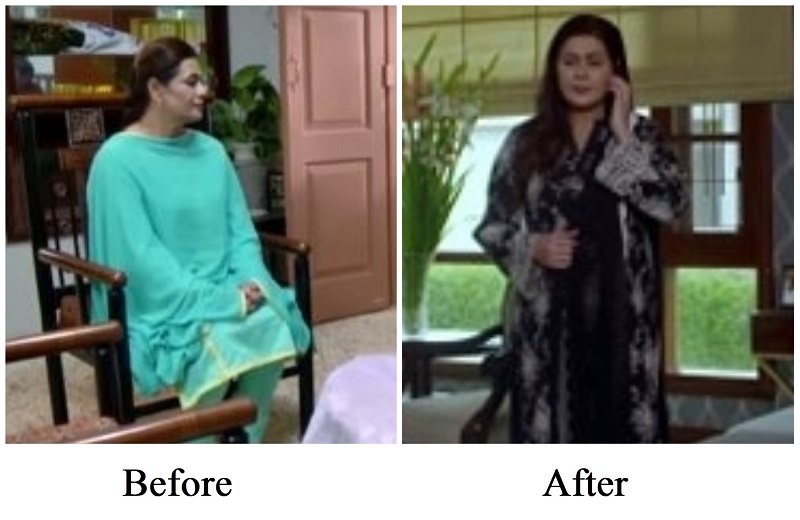 This concludes the list of those actors who started their weight loss journeys in later years but succeeded in looking fit and fab than ever. Feel free to share your opinion in the comment section below.