Pakistani dramas and their stories are based on variety of characters which cover pretty much all the members that form a family unit. It includes showing the dynamics through characters belonging to different age brackets and generations. Usually, the writers prioritize working on protagonists and some supporting characters but when it comes to the characters of parents, they often treat them as an afterthought. Parents are building blocks of a family unit, therefore while watching such characters on screen, the viewers automatically expect the parents to be rational, substantial and strong. It is unfortunate that a lot of times, the writers show parents as helpless as can be, which makes their characters unrealistic and unconvincing.
Pakistani dramas indeed are based on reality and portray different versions of real-life incidents, however the writers also forget that through their dramas, they can also preach people of how they shouldn't actually be, which includes parental roles as well. Over the years, Pakistani drama viewers have come across quite a lot of such parental characters that were quite annoying and did not really make much sense. A character can be negative or positive or even at times grey which makes it easier for the viewers to perceive them but then there come such characters who form a league of their own and they end up being the most annoying ones.
Let's take a look at the annoying parents seen in Pakistani dramas recently:
Saba's Father (Khaas)
Although Khaas ended last year, the amount of annoyance Saba's father Faraz put the viewers through has still not slipped their minds, therefore he deserves to be in this list. When the drama started, Faraz was shown to be such a father who believed in his daughters and wanted to see them happy, being independent and doing everything on their own terms but as the story progressed, the picture turned out to be completely different than the promo itself. The writer obviously showed Amaar being manipulative but Faraz not only ended up getting manipulated but it got to the point where he stopped using his own brains and started doubting his daughter who he loved quite a lot. It was disturbing seeing Saba being put through so much family pressures and the root cause of it being Faraz not even gracing Saba with a chance to explain herself. The redemption of Faraz was also quite unconvincing because after prolonged resentment for his daughter, one fine day he woke up and believed Saba's friend Anum and thought that was enough. Faraz was a unique case where he didn't believe in using his own ears and brains, may be he didn't want to put a lot of burden on his senses.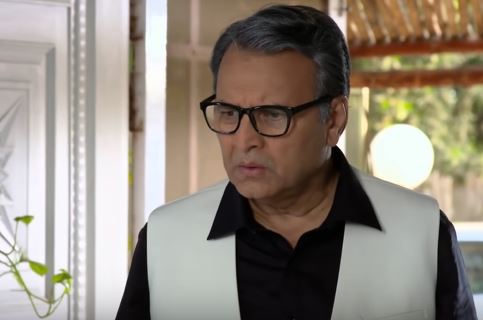 Taimoor's Mother (Balaa)
Shama was shown to be quite close to her son as well as her daughters. In the beginning she didn't even shy away from taking a stand for her children because she knew what was better for them. Her character once again took one bad form after another where she forced Nigar, the villain of the family to woo her only son Taimoor to talk him into getting married to her, that too when she knew the kind of nature Nigar had. As the drama progressed, Shama's senses started shutting down one after another. The character not only died a tragic death but the way she lived was more painful, not because of the zulm o sitam directed at her, but because of the way she stopped taking charge of the situation and started fearing Nigar. It is unrealistic that a mother, who could see through her daughter in law's manipulation didn't even try once to solve her family issues. The way she turned a blind eye to her youngest daughter Batool was sickening, also the way she let her other daughter Saleha die without going with her to the doctors was also ridiculous and unconvincing. It is unfortunate that Shama ended up showing God-fearing people as dumb and stupid.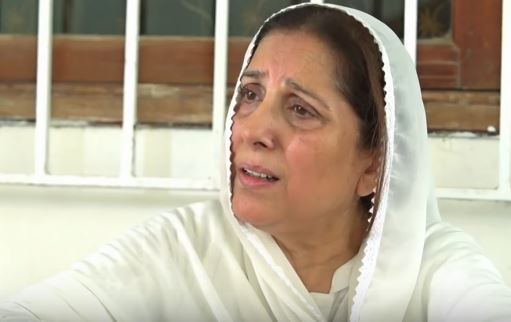 Rida's Mother (Kahin Deep Jalay)
Khadija is another parent which is far from the viewer's comprehension. The audience of this drama are finding it very hard to understand how she raised such loving kids who were so close to one another because as the story has progressed, it has become quite evident that she as a parent did not have any say or play a role in their lives whatsoever. Right in the initial stages of her son's marriage, she understood that his wife Shameela was up to no good, but she chose to stay silent. Yes, it was her way of maintaining peace in her family but when Shameela started chewing onto the sibling relationships and caused strain between them, it was Khadija's responsibility to speak to each one of them individually. The writer has tried to make Shameela look like a culprit but Khadija also takes the cake for facilitating Shameela and providing her a playground to do what she wants. Helplessness of Khadija is actually blood boiling and injurious to viewers' mental health.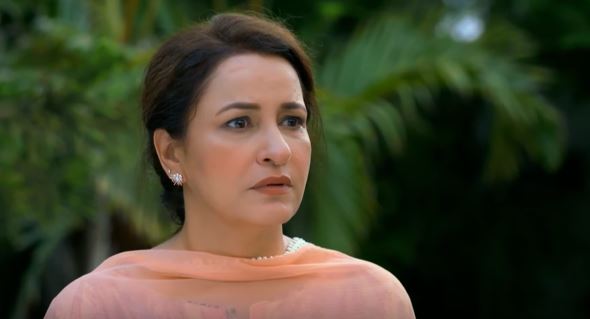 Mairah's Mother (Mera Dil Mera Dushman)
This mother is another annoying character of the newly airing drama Mera Dil Mera Dushman. Imagine the director must be finding her character so annoying that even before she completes her sentence, the scene ends. It is purely because everyone knows that there's nothing important that she is going to say which will contribute to the drama and its story. All she does is cry and pant. Right from the moment the drama started, she embraced bechargi and took her role as an ambassador of helplessness with full devotion. She was pretty unhappy with Zafar's proposal and right after she found out that Zafar had a daughter Mairah's age, she fainted as if she won't be able to survive this apocalypse. The very next day, she was giving pep talk to her daughter on Walima stage that Zafar was her husband and she shouldn't say anything against him? To behoshi ka drama kyun bhai? Oh, imagine the importance of this character that till now 11 episodes of this drama have gone air and this character is nameless. *fainted*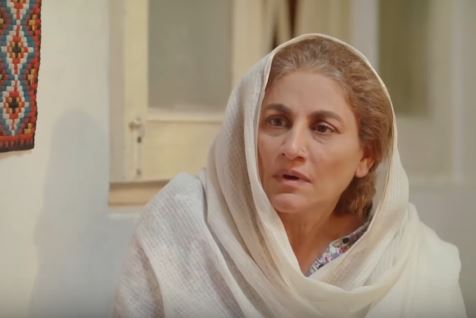 Nihaad's Mother (Main Na Janoo)
This mother is probably wearing a fly mask (cover worn around horse's eyes) because she is so one-dimensional that she puts everything one to shame. She is a unique case of being blind despite having eyes whereas ironically in this drama, the character of Nain is supposed to be blind but he happens to be the most logical one of this paglon ki toli. Asma has seen her son Nihaad abducting Saira from her mehndi function, still she continues to say that it is Saira who is luring her son and not giving up on him? As much as this character is sickening and annoying, it must've been very easy for the actor to play this role because all she has to do is repeat the same dialogue over and over again which is 'Nihad ne kuch nahi kiya, Saira ne isay phasaya hai'. Round of applause of this annoying mother who thinks she has given birth to a saint and everyone else is a sinner. Height of being delusionally blind and blindly delusional.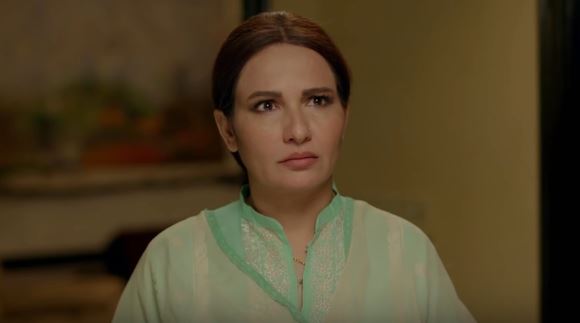 Kiran's Mother (Main Na Janoo)
Tehmina, the way the actress has portrayed this role is pretty annoying itself but the way the writer has written it is a whole new story. A woman hell bent on ruining her daughter's life? Why would any mother do that deliberately despite knowing the truth that Nihad is not into his daughter and he is very much in love with Saira? A scheming plotting character who is purely inspired by Starplus because no matter what storm takes over her life, her kajal never smudges, eye makeup stays smokey and the curls are always tight and intact. An overly exaggerated character who has nothing good to over to the drama world!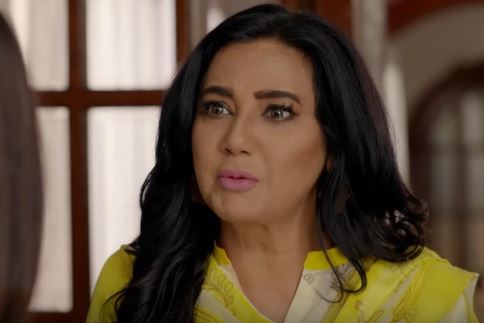 Zamin's Mother (Thora Sa Haq)
Munazzah Begum is another gone case who is manipulative and a back-stabber. She has backstabbed her husband, the owner of her house Rabia, her son Zamin and her two daughters in law Seher as well as Hareem. Munazzah is a perfect example of a sweet-cutter who will stab you with a dagger in your heart with a smile on her face and will make you believe that you walked towards the knife and hurt yourself because she didn't do anything. Right from the beginning, Munazzah has tried everything to just save the roof over her head and it seems she will lie to Zamin once again upon being asked about why she didn't get her own place and chose to stay with Rabia. Munazzah obviously has her sights on the wealth and luxuries that she has gotten used to, that is why she doesn't care what her son goes through. Atomic explosions cockroaches aur Munazzah ka baal bhi baaka nahi kar sakte!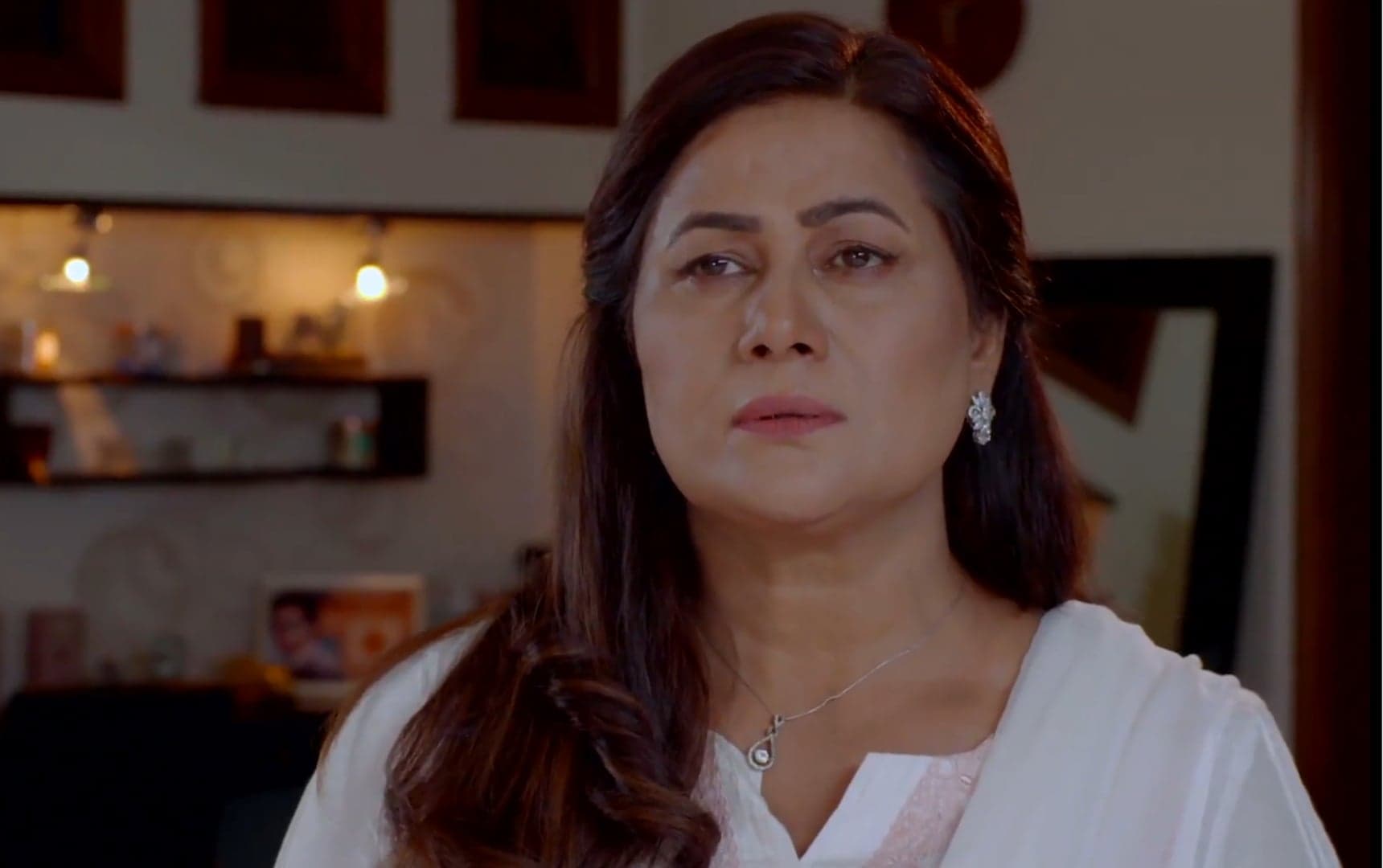 Zamin's Father (Thora Sa Haq)
Waqar uncle was pretty swift in wrapping Imam Zamin around Zamin's forearm and setting a sehra on his head but when it came to owning the mess he created and the lies and deceit he fabricated, he conveniently forced the writer to cut his character short and allow him an easy exit out of this messy situation. Why was it so hard for Waqar to speak the truth and not putting his son through so much mental and emotional turmoil. This was yet another case of unnecessarily dragged and exaggerated helplessness. Waqar uncle seemed pretty fine during the days when he was alive, which made the viewers wonder how could he, considering the heavy secret he was keeping in his heart.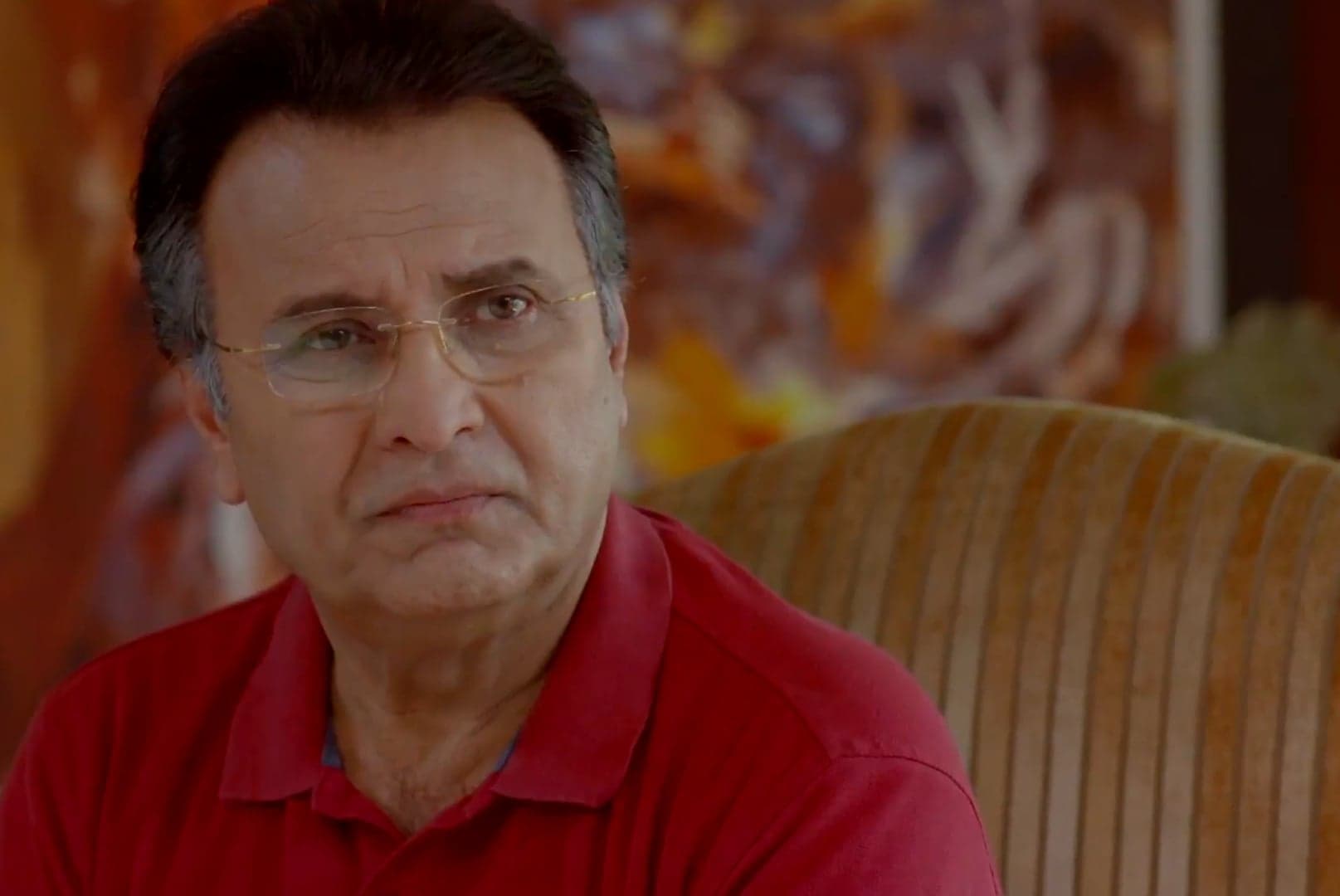 Afreen's Father (Dar Khuda Se)
Another curious case of bechargi taken to a whole new level. All this character does is cry and doubt all his children. Yes, a few of them are rotten eggs but the one who stood by his side and financially supported the entire family Afreen, when things got messy in her life, he conveniently turned a blind eye and continued to do what he was good at; cry. Tamkeen was eager to get married and when she chose a fruit vendor for herself, the ultimate Abba Jaan rejected his proposal citing his status not meeting Abba Jaan's status, as if he himself was a mayor of Karachi. It had to take the culprit's testimony for Abba Jaan to believe that Afreen was never involved with anyone and was in fact a victim of workplace harassment but the fact remains that he chose not to believe his daughter and show faith in her when she needed it the most.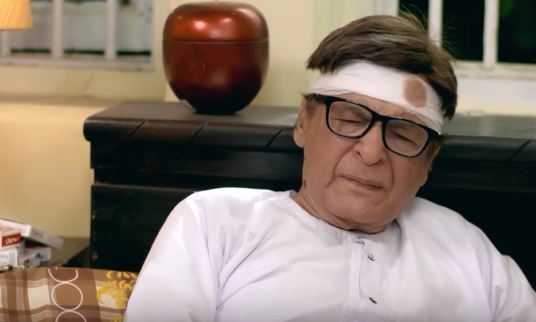 Both The Aunties (Jo Tu Chahay)
It will be a waste of time discussing these characters separately because the writer has painted them with one brush and made them a carbon copy of each other. These two women are upto no good, they are greedy, manipulative and conniving. Also, it is amusing that very conveniently, they put the blame on others whenever something goes wrong in their lives, instead of introspection and self-reflecting. The way these two women wag their tongues and spew venom out of their mouths sends shockwaves through viewer's brains and it is unfortunate that only due to hatred for one another, they continue to ruin the peace of their households and ruin the lives of their children!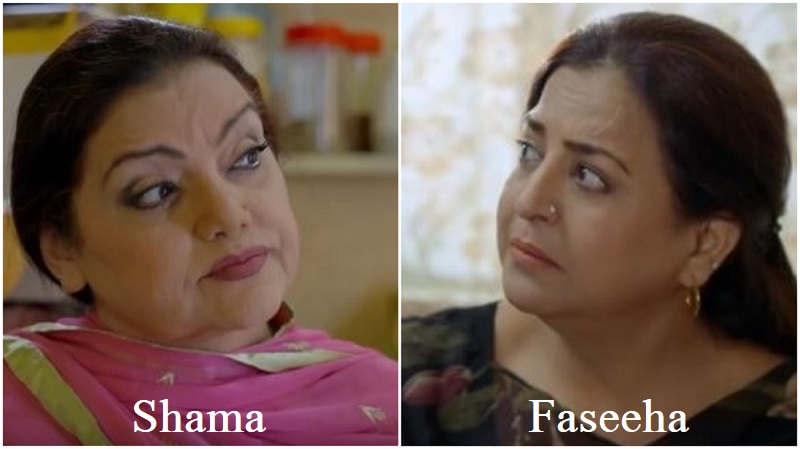 This concludes the list of annoying parents seen in Pakistani dramas recently. Which one of these make you feel annoyed? Feel free to share your opinion in the comment section below!